Motorola has partnered with me to bring you this post on their new Motorola Pulse Escape headphones. I'm thrilled to share my headphones experience with you because, honestly, these things are awesome! I'd also like to thank Emma for modeling the headphones for me.
I've been on the hunt for affordable headphones that provide great sound quality for a while. The thought of spending $300+ on headphones just doesn't sit very well with me ($300 will fly me someplace warm this winter ;)).
However, I wondered if I would be able to find something that fit the requirements of being comfortable and also sound good? Luckily, I do believe Motorola Pulse Escape headphones have come to my rescue.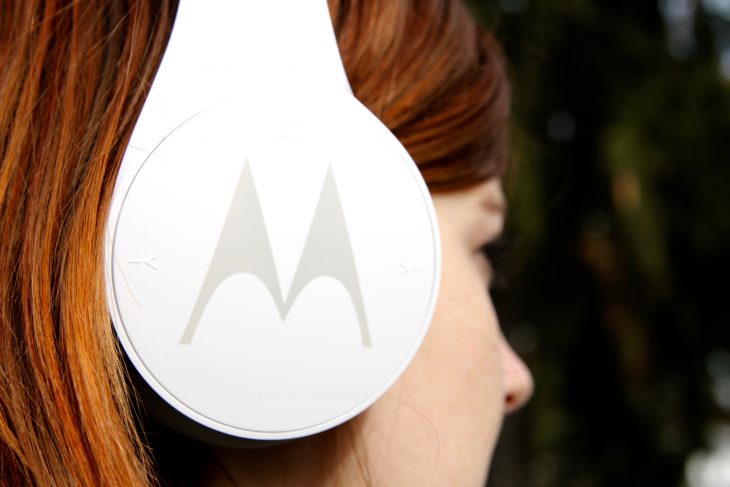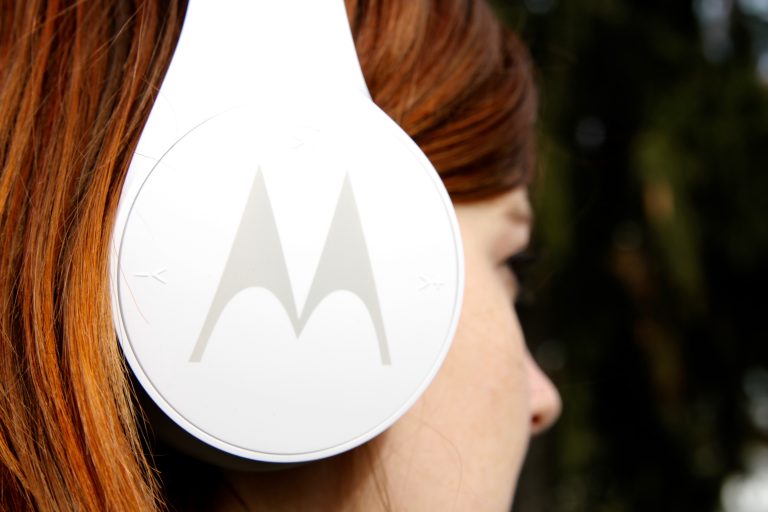 Motorola Pulse Escape Headphones Sound Quality
For us, music is vital to life and having good sound quality is key. The Motorola Pulse Escape has great balanced sound and excellent tones throughout all music genres. I tested them out on a variety of tunes and the sound was perfect.
Of course, the big test came when I gave a pair of headphones to Emma. Dylan and Em both inherited my absolute love of music and poor sound quality is never acceptable. Emma used hers for a day before I asked her for her input. She said "I wasn't sure what to expect, but they have really impressive sound, and they're pretty comfortable too." High praise, indeed.
I also love that the headphones eliminate unwanted background noise including, but not limited to, the sound of my voice singing along…yikes.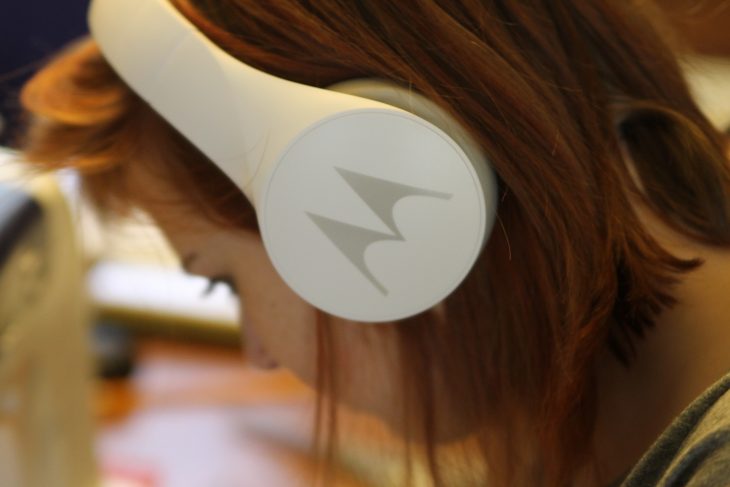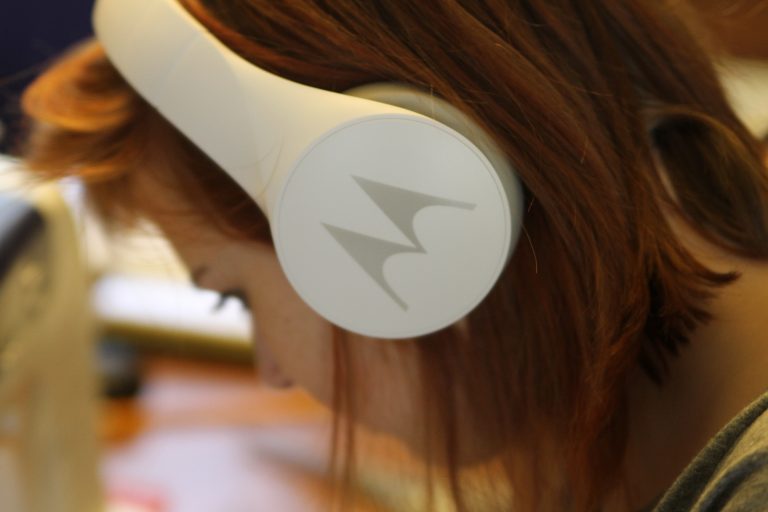 Motorola Pulse Escape Headphones Fit
Don't you just hate it when headphones sit weird on your head, are too tight or simply too uncomfortable to wear for long periods? We've been through a fair share of headphones that just don't fit well. Fortunately, the Motorola Pulse Escape headphones fit perfectly for Em and me. I am able to wear them for long periods without any problems. Em likes that they help keep her ears warm when she walks Pippie on cold days.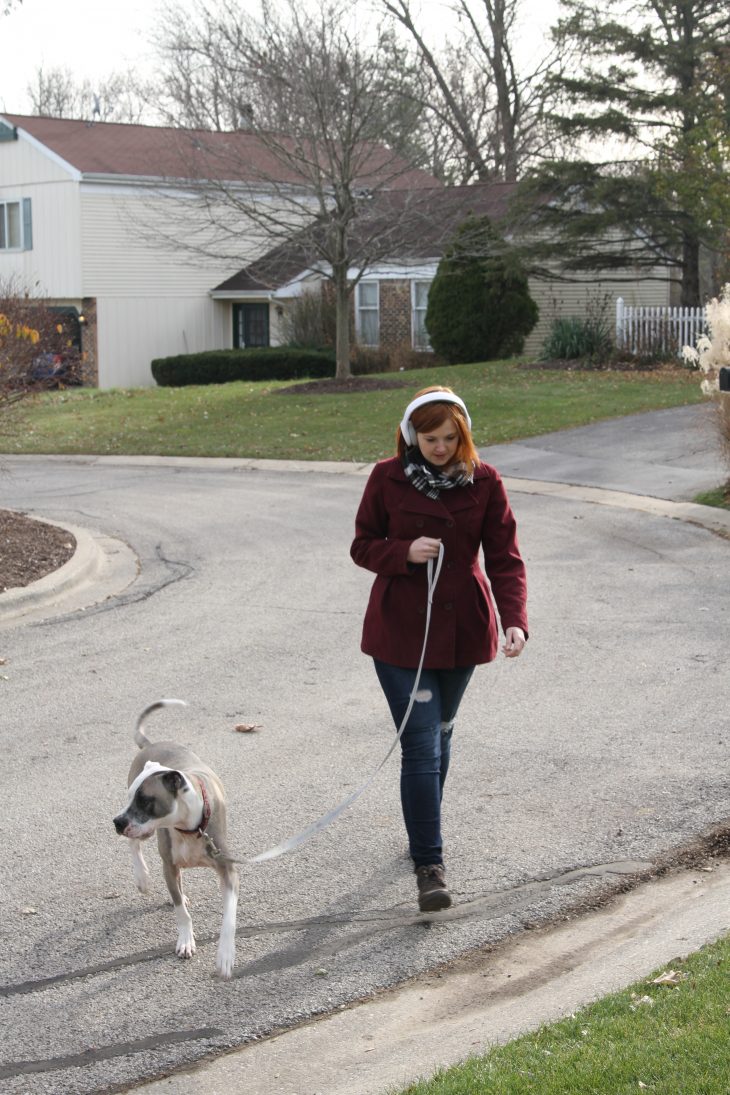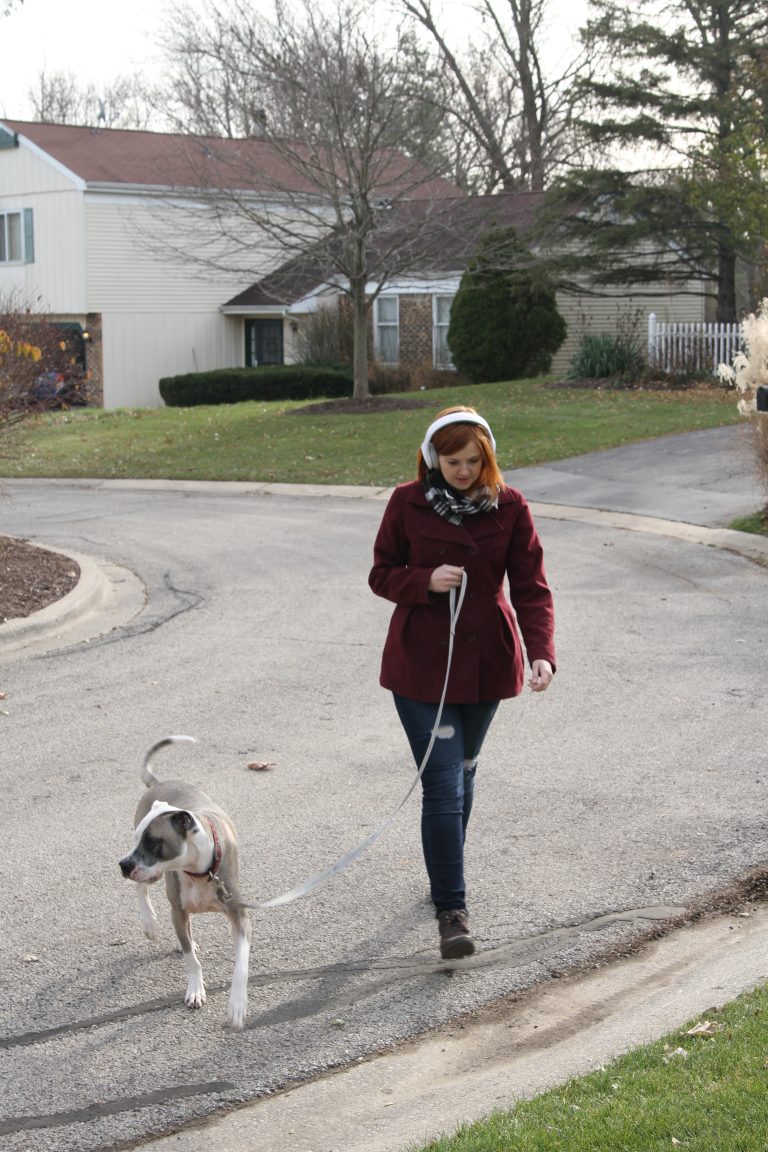 Motorola Pulse Escape Headphones on the Go
Walking the dog, crafting, traveling, or just hanging out in the hammock, the Motorola Pulse Escape headphones easily go where you go. They fold up nicely, which means they take less space in my travel bag and the 10 hours of wireless playtime means I don't have to fuss with cords and finding outlets while enjoying music and podcasts. Plus, with a 60-foot Bluetooth range, I can move around the house without losing connection.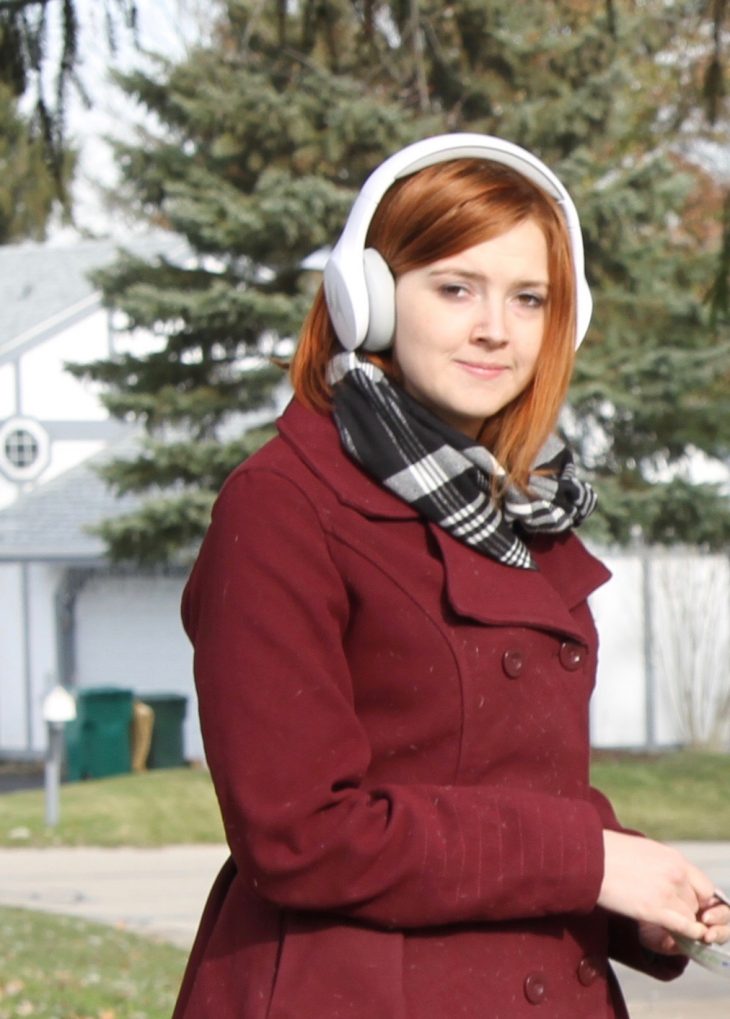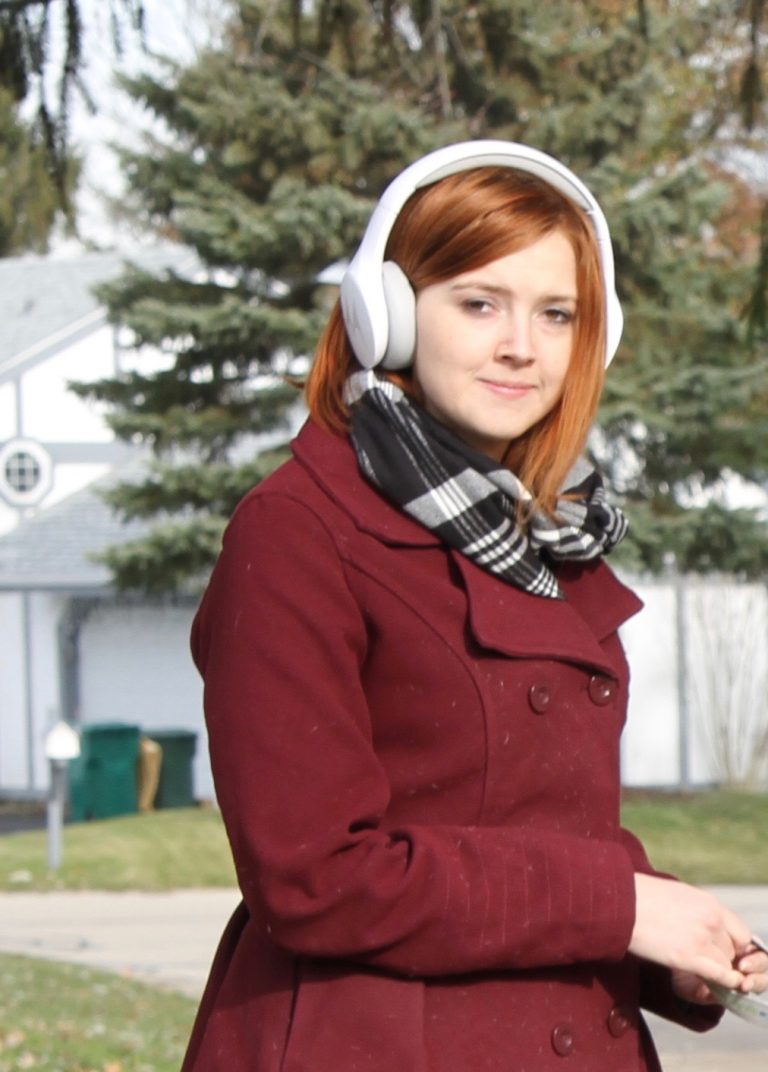 Motorola Pulse Escape Headphones Cost
Let's admit, at the end of the day most things come down to cost. It doesn't matter how great something is if I can't afford it. You are going to love the price point on these headphones. Heck, you can buy a pair for everyone on your list because the price point on these is only $39.99. I know, shocking, right??? If you've been pricing headphones you know this is an incredible deal. Motorola packs a lot of quality at an affordable price in the Motorola Pulse Escape headphones.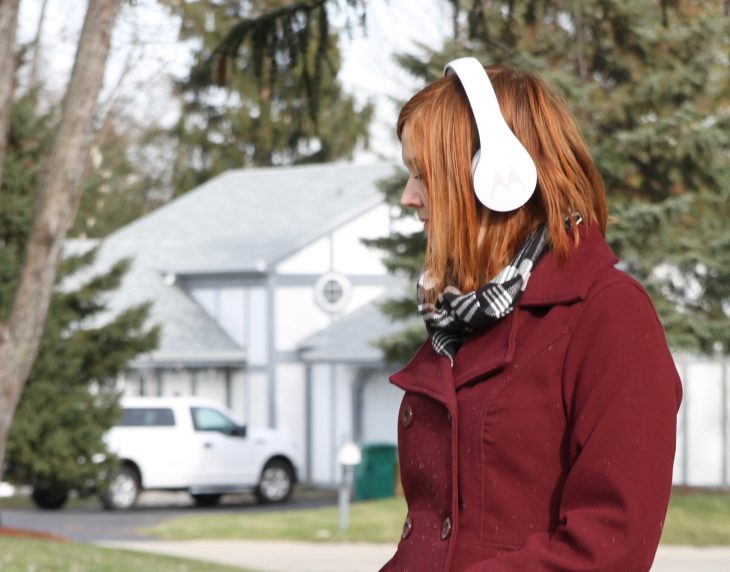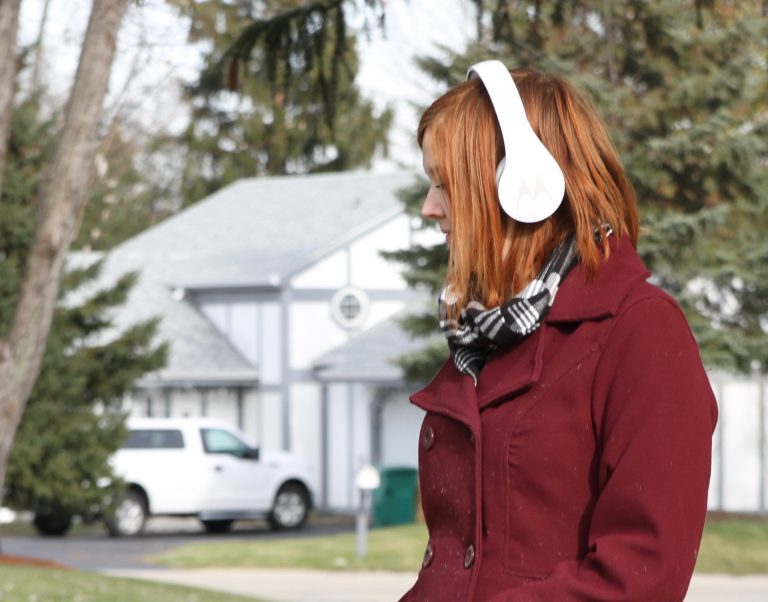 What We Love Most About the Motorola Pulse Escape Headphones
As I mentioned sound quality is the most important and these definitely receive high marks in that department. Beyond the sound, I really love how they fit, that they allow for hands-free calling and that I can adjust the controls by a touch of the ear cup. As always, I adore that these fold down for easy travel.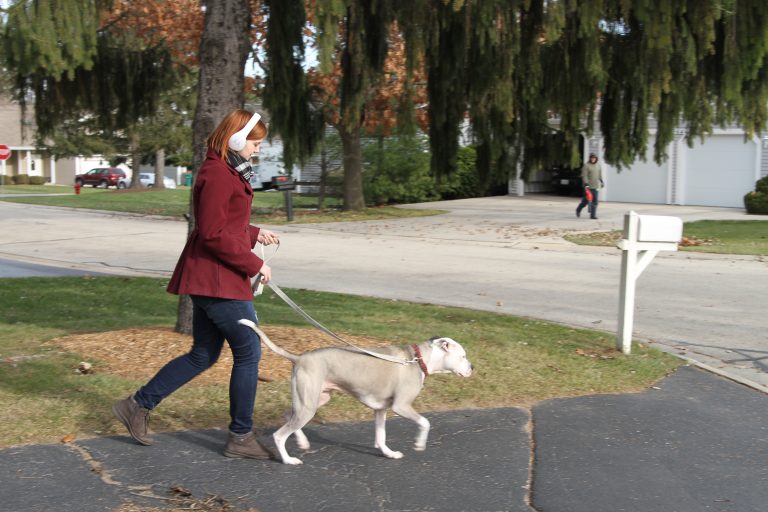 Where to Buy Motorola Pulse Escape Headphones
Motorola Pulse Escape headphones are on Amazon and available in black, red, and white. We own both a white pair (Em's) and a red pair (mine) and like both colors.
Note: This is a sponsored post written by me on behalf of Motorola.
Pin Motorola Pulse Escape Headphones to Pinterest