Finding and exploring haunted places in the midwest and beyond is right in the middle of my wheel house. I love everything about it. Hearing the stories, learning the history, experiencing the unexplainable, and searching for things that go bump in the night.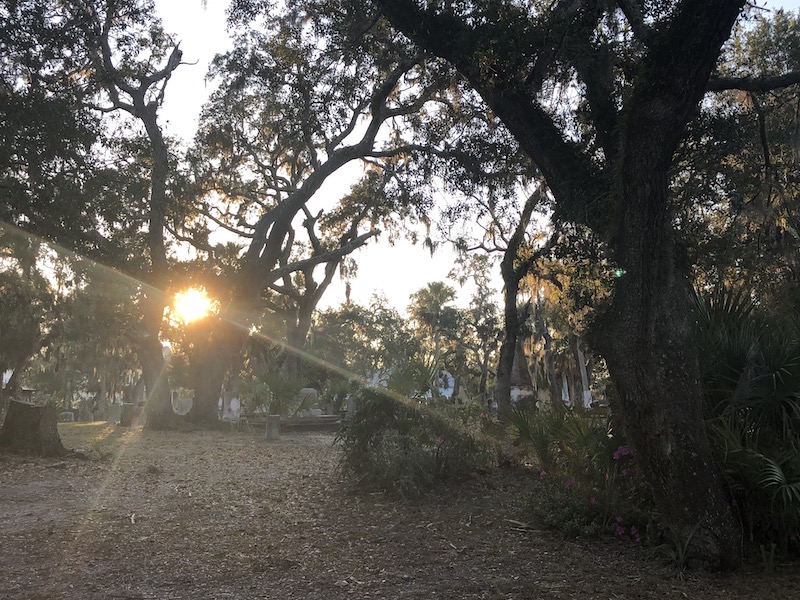 Since I live in the midwest that seems to be where I have the most experience, although haunted place in the southeast is a very close second, but more on that in a different post.
For now, I want to share some of the most haunted places in the midwest.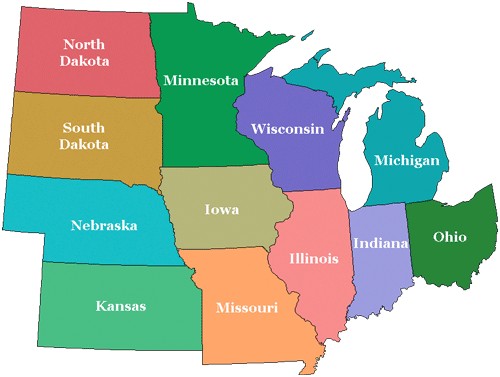 I consider the midwest the following states:
Illinois
Indiana
Iowa
Kansas
Michigan
Minnesota
Missouri
Nebraska
North Dakota
Ohio
South Dakota
Wisconsin
If you're interested, here are some of the best ghost walking tours.
To read about my most haunted experience even though it's not in the midwest, be sure to read about my stay at the 1886 Crescent Hotel in Eureka Springs, AR.
So, without further ado…..
Most Haunted Places in the Midwest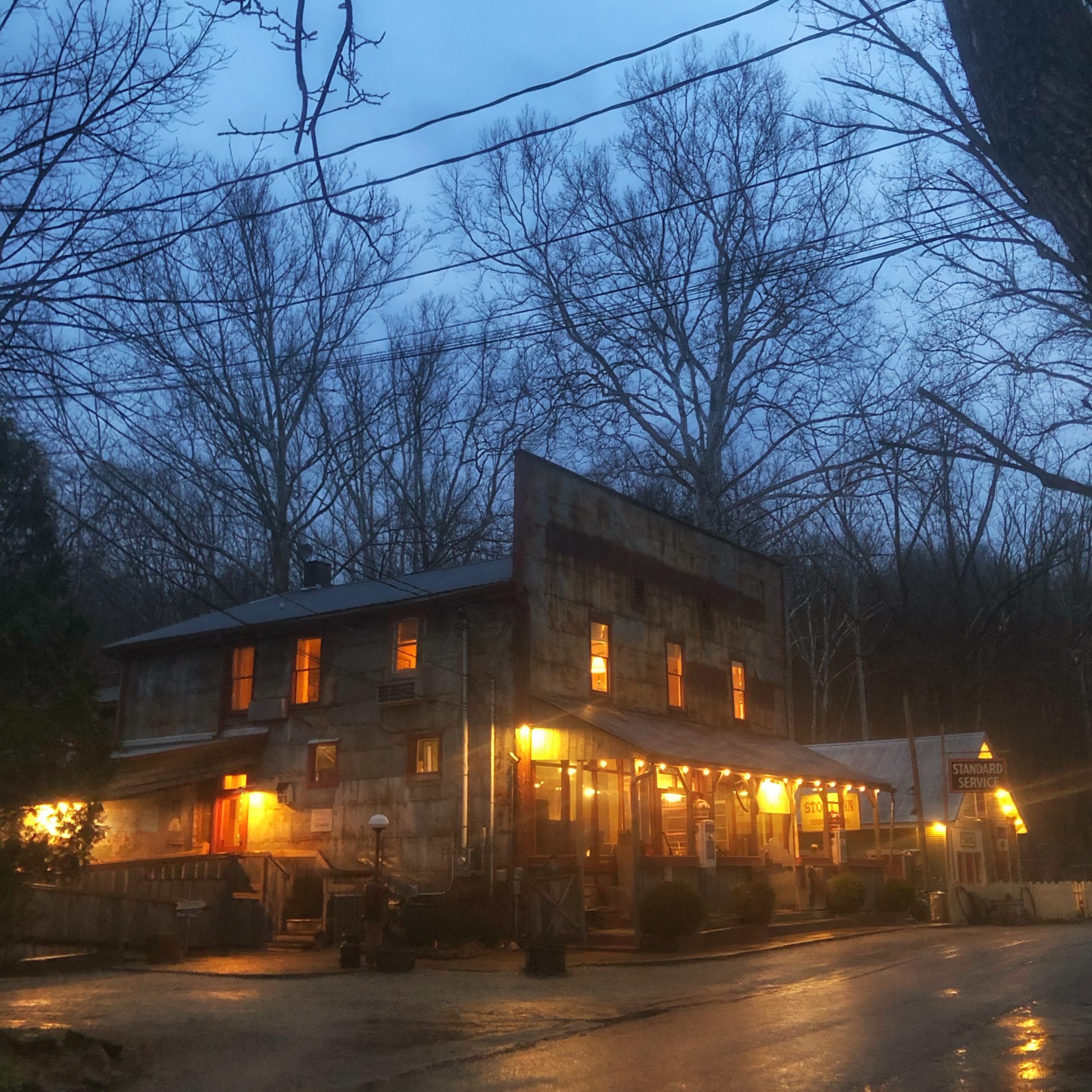 HAUNTED INDIANA
Story Inn
This inn is located in one very inconvenient location, but is said to be one of the most haunted planes in Indiana. I spent the night with hopes that I would be visited by the ghost of Story Inn, but sadly she did not stop to say hello.
However, the Inn has such a great history and is such a fascinating place to stay I highly recommend booking a night or two at the Story.
My friend over at Wagon Pilot Adventures had a really cool tour at the Randloph Asylum in Indiana.
He said the tour is worth the time and if you're really luck you may even capture some paranormal evidence.
Watch the video…its short but will definitely make you say hmmmm.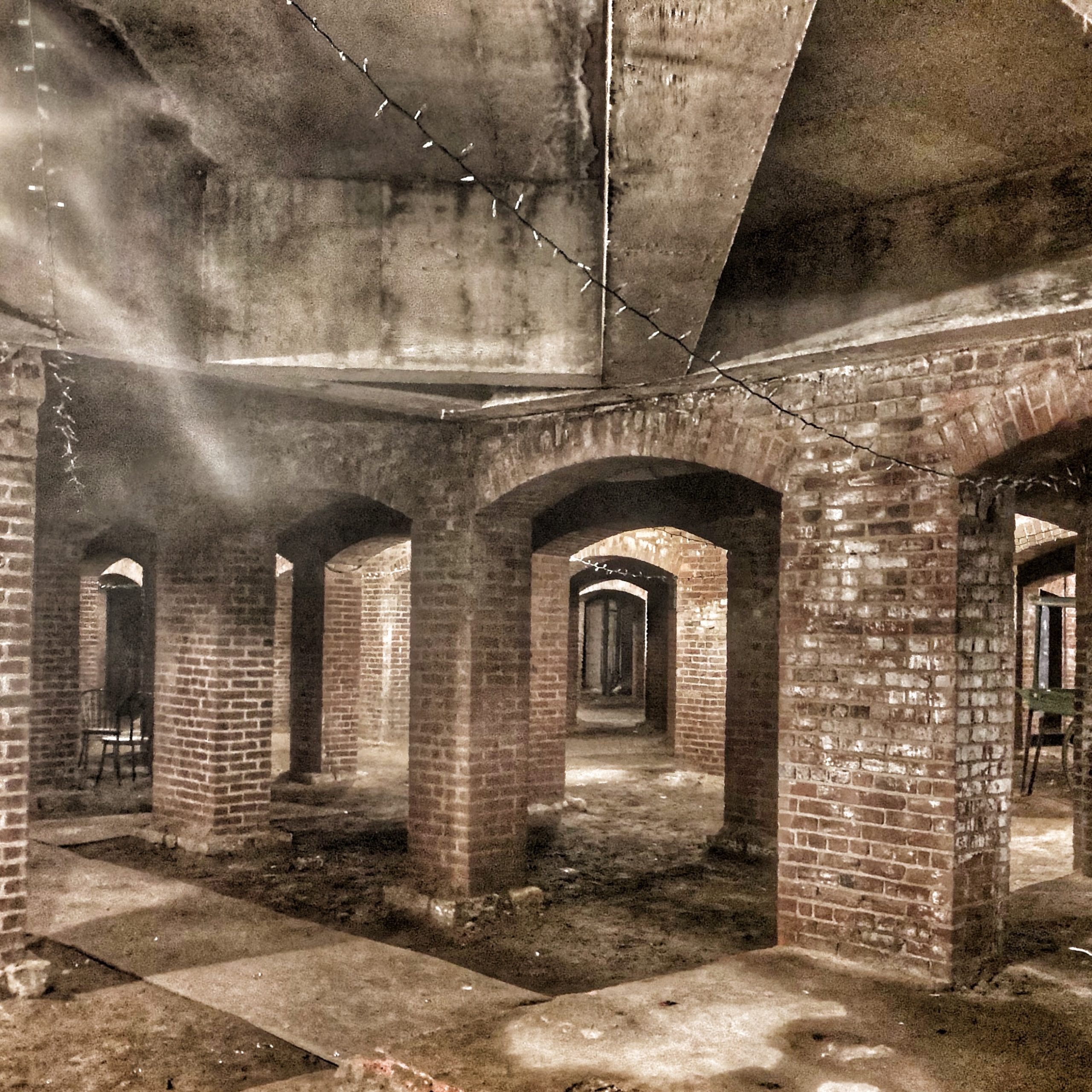 Indianapolis Catacombs
The Indianapolis Catacombs, located below the City Market, has a long history of ghostly stories. Objects that move around on their own, mists that form, apparitions and more.
While the tour is really interesting and its a fun hidden gem in Indianapolis I didn't capture any activity or have any experiences during my visit.
Highly recommend going and reporting back to me if anything happens 🙂

HAUNTED ILLINOIS
Alton
There is a reason that Alton, Il is considered one of the most haunted small towns in America. I've been to this town the sits on the confluence of the Mississippi, Missouri and Illinois Rivers.
Theories abound that places are more haunted where there is flowing water creating an energy in the area. Add to that a twisted and tragic past and Alton is a prime location for hauntings.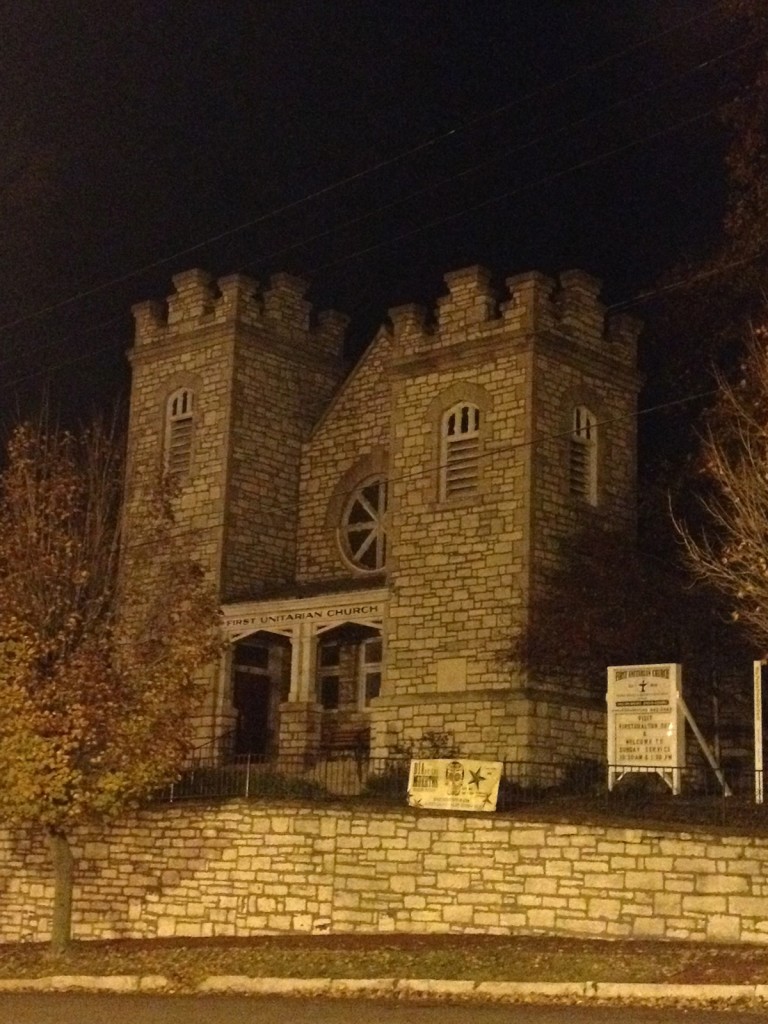 I've taken a number of ghost tours in Alton and even investigated a few places. It's almost impossible not to have some type of experience while visiting Alton.
One of my most interesting experiences was at the Jacoby Arts Center. I was in the basement seeing if there was anything that goes bump in the night.
Suddenly, my K2 meter started lighting up like the 4th of July. I took a step back to give the energy some space and bumped into someone.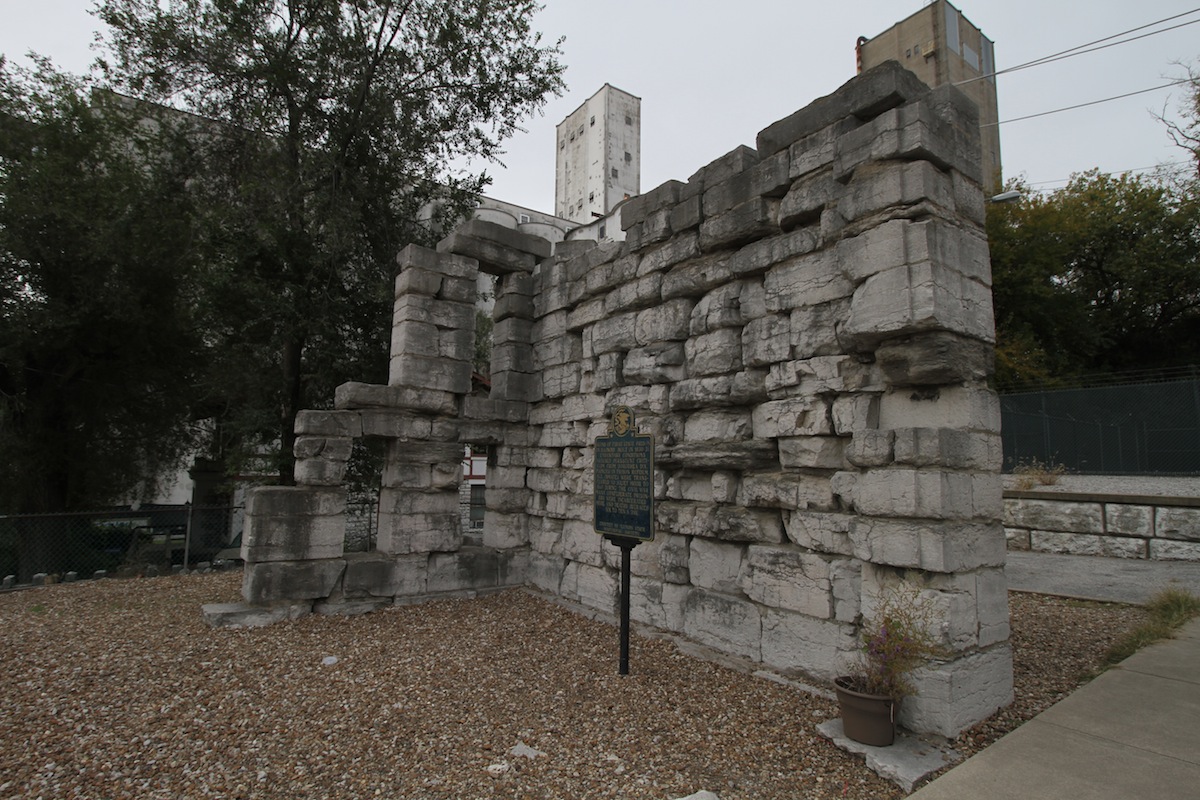 I quickly turned to see who it was and no one was nearby. I call that a great night of ghost hunting.
If you are ever in driving distance of Alton, IL I really recommend visiting and taking a ghost tour.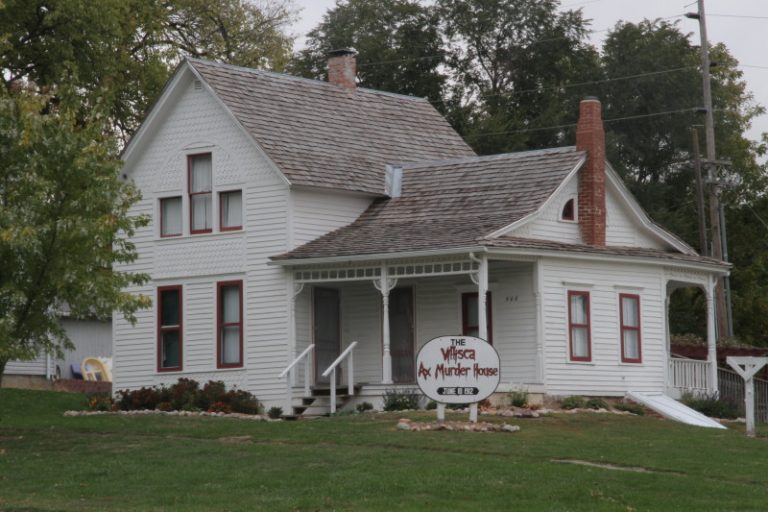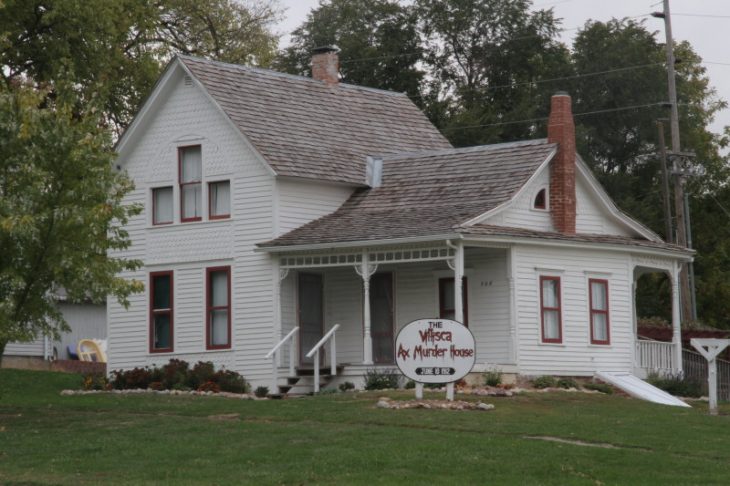 HAUNTED IOWA
Villisca
Probably the most famous haunted Iowa location. The story of the house residents being murdered in their sleep still sends chills down spines a 100 years later.
Doors moving on their own, people being pushed and pinched are all reported by visitors of the house. If you are very brave you can spend the night at the house.
Sadly, it was not open for tours when I found myself in Villisca. That didn't stop me from stopping by and peering in some windows.
I will say this, even being on the property gives off a very creepy feel. I often wonder if I would ever have the nerve to stay overnight at Villisca. I'd like to give it a try. How about you?
HAUNTED KANSAS
Personally, I haven't been to Atchison, KS, but it is definitely on my list. I've been hearing many haunted stories come out of this part of the Heartland and I really want to check it out.
HAUNTED MICHIGAN
Oh, there are so many hauntings in my home state. I've only been to a handful of them, but I have plans to go to as many as I can.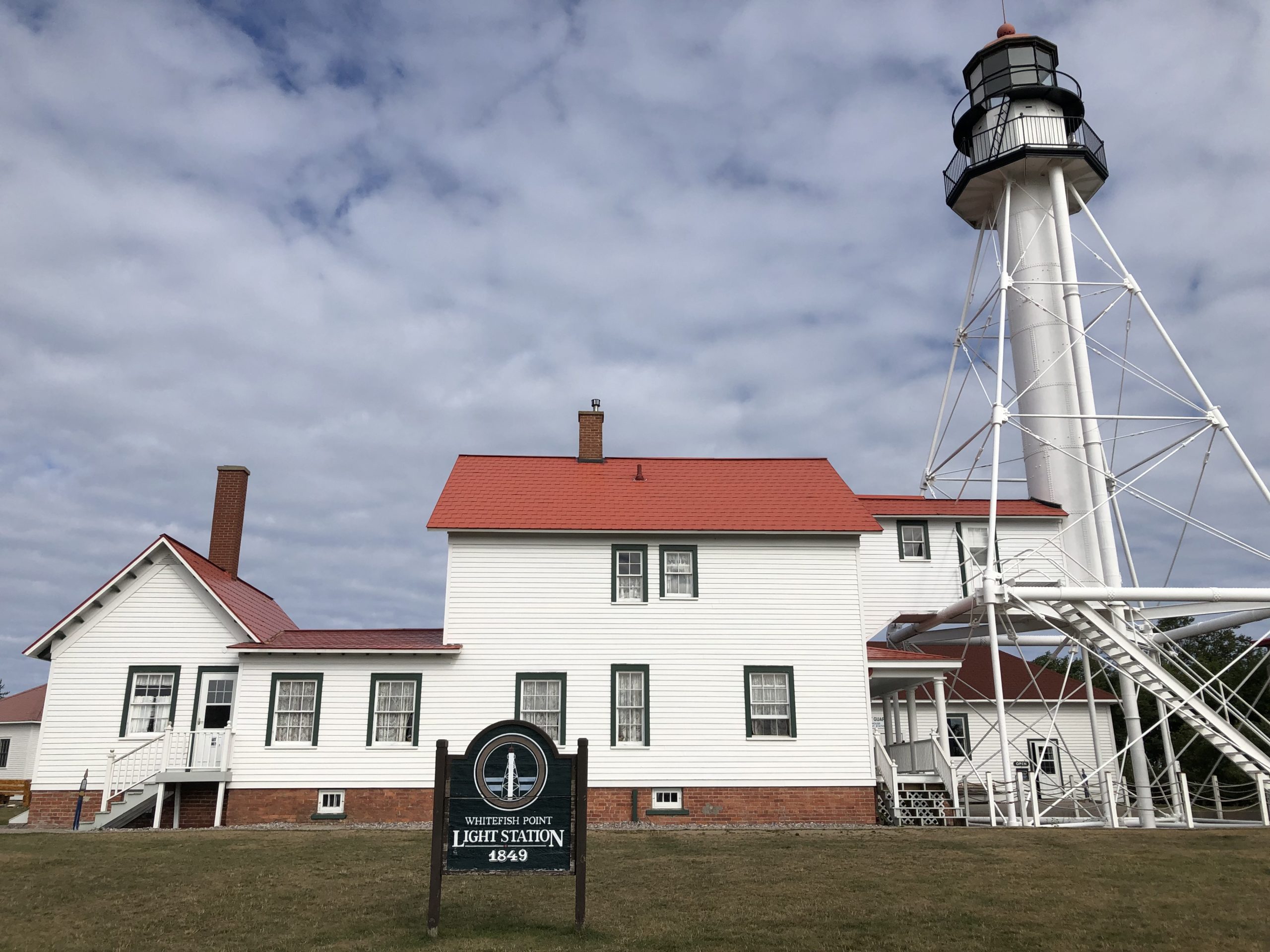 Whitefish Point Lighthouse may be the most haunted lighthouse in Michigan in my very humble opinion. Stories of doors opening, women being touched while sleeping (yes, you can spend the night at the lighthouse), and floating heads are prevalent.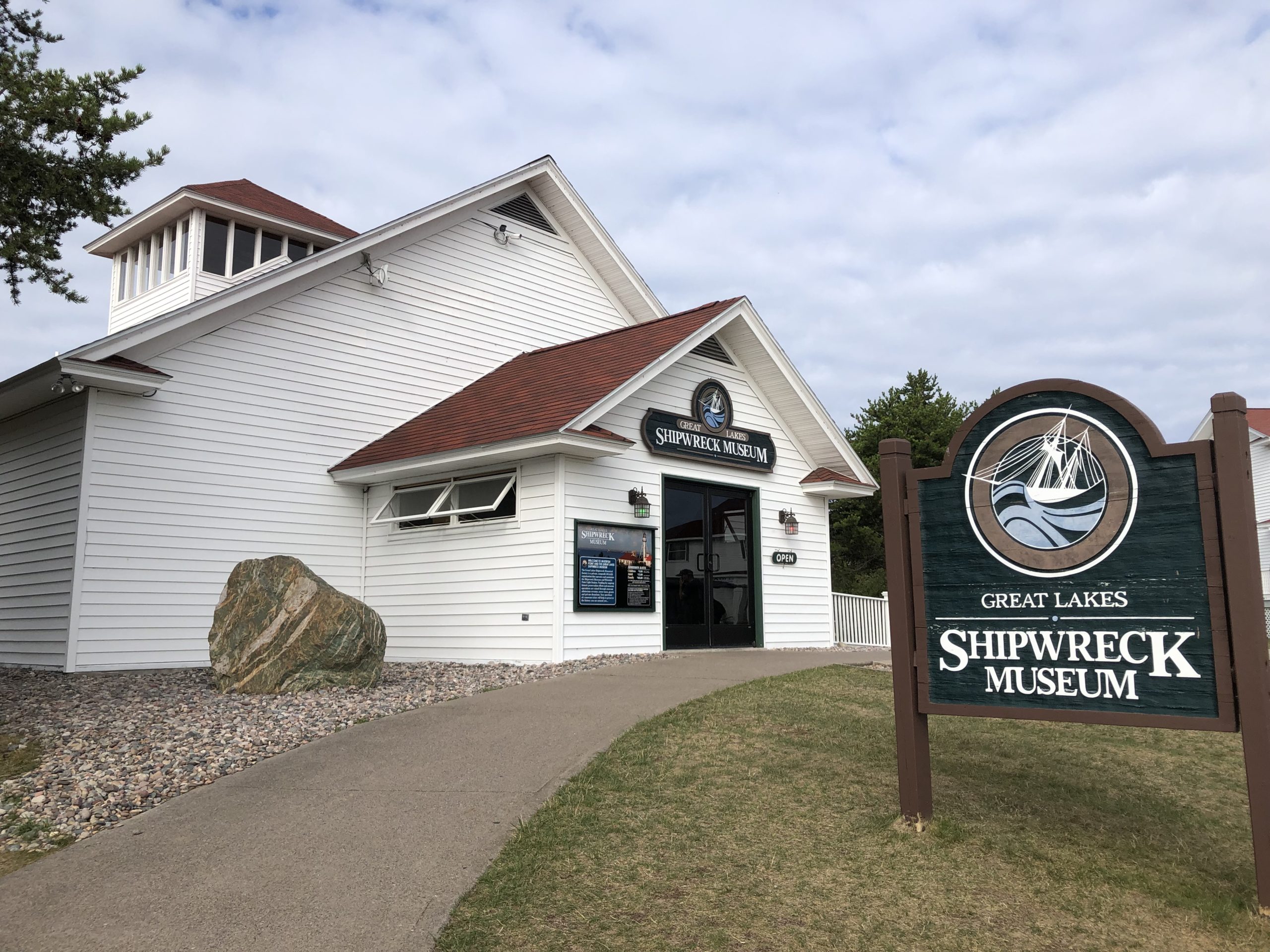 Hauntings are often most active at the site of a tragic incident and this point is near the Wreck of the Edmund Fitzgerald. Searches for survivors and bodies were not successful following the wreck.
Today, the raised and restored bell of the Edmund Fitzgerald is on display at the Shipwreck Museum at Whitefish Point. My guess is that creates a lot of spirit activity as well.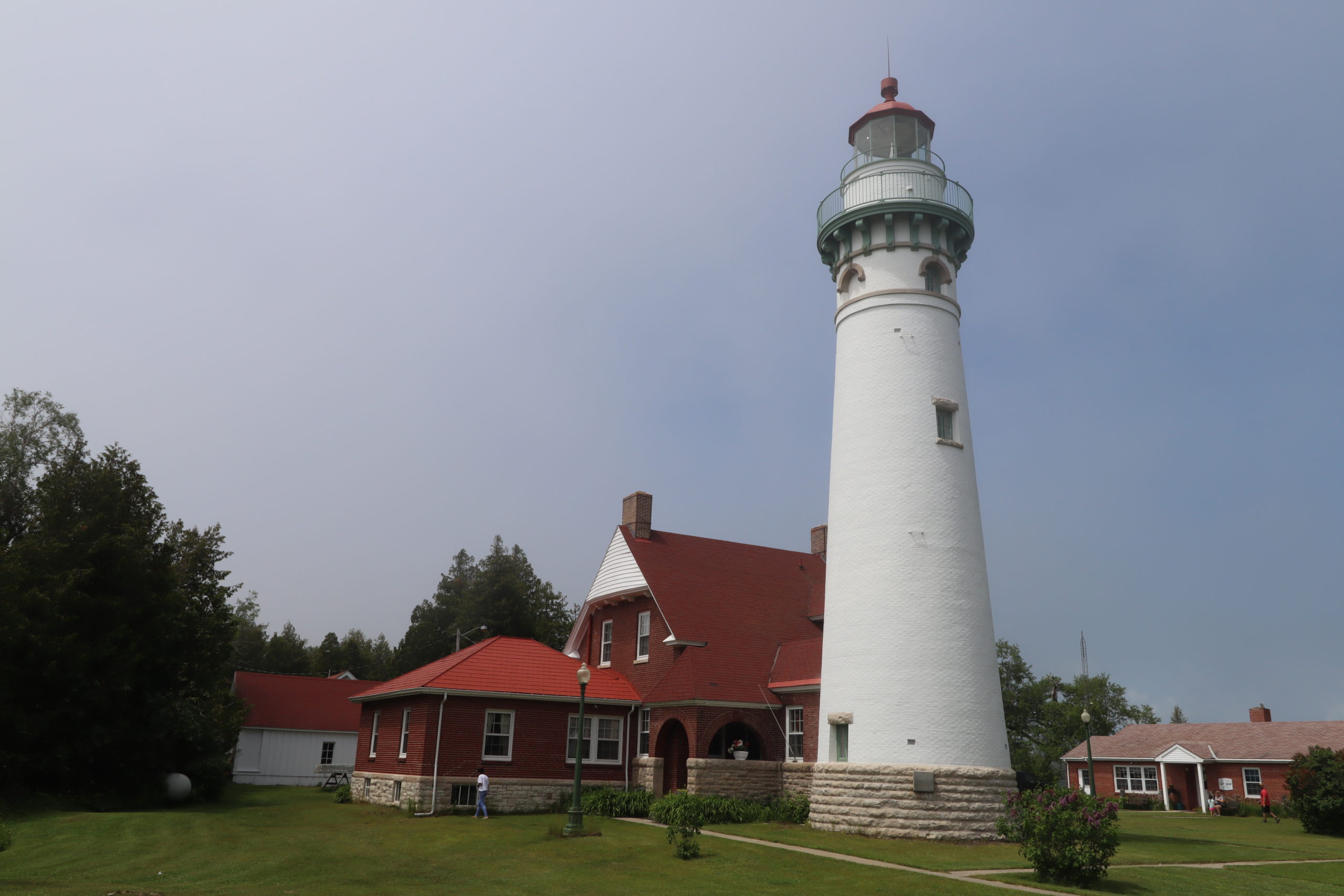 Seul Choix Point Lighthouse (pronounced Sis-shwa) is, in my opinion, one of the most haunted lighthouse in Michigan's Upper Peninsula, second only to Whitefish Point.
If you're in luck Marilyn will be volunteering in the lighthouse building and will be able to share a number of haunted stories with you.
During my visit we spent quite a while chatting about the hauntings and the experiences that she and others have had.
All I have to say is when you go up to and down from the light be sure to keep a firm hold on the rails to keep from stumbling.
Learn more about Michigan's Haunted Lighthouses.
The Nahma Inn has been recommended to me a number of times over the years. I haven't had time to stay at this haunted inn, but I've done a fair bit of research about the inn located in the tiny town of Nahma in the Upper Peninsula.
It is said the the ghost of Miss Nell still resides here today still waiting for the love of her life to return.
Learn more about the Ghosts of Michigan's Upper Peninsula.
Even though its not a ghost story I would be remiss if I didn't include a mention of the Dogman in a story at some point.
The Dogman legend started as an April Fool's Day joke by radio host Steve Cook for the listeners of a local Michigan radio station. He wrote the poem and shared the story on April 1, 1987.
Although it was intended as a joke with a character created from his imagination stories started to pour in of sightings around the area.
Since then the Legend of the Dogman has become part of northern Michigan lore and is played across the airways every Halloween.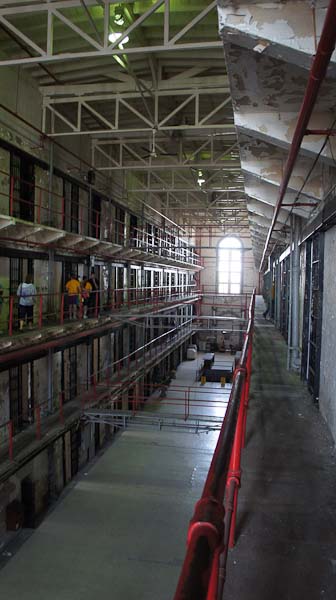 HAUNTED MISSOURI
MISSOURI STATE PENITENTIARY
The Missouri State Penitentiary, located in Jefferson City, was established in 1836 and decommissioned in 2004. It has 180+ years of history lying within its prison walls. A guided tour brings all that history to life.
If you are lucky, you'll be able to take a ghost tour during your visit which tells tales of inmates that decided to never leave.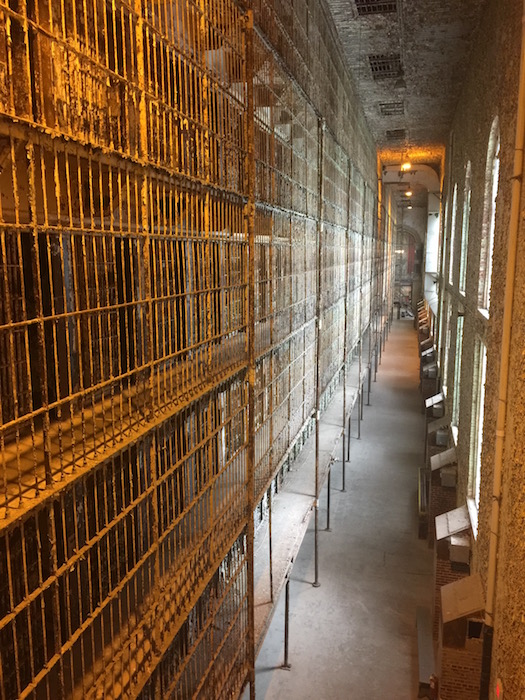 HAUNTED OHIO
Built in 1861, the Ohio State Reformatory has 100+ years of history behind it and some of the history isn't so pleasant.
During a day time visit, I spoke to a volunteer that also guides ghost tours and he shared stories of hearing footsteps follow him as he's locking down the building and seeing shadow people.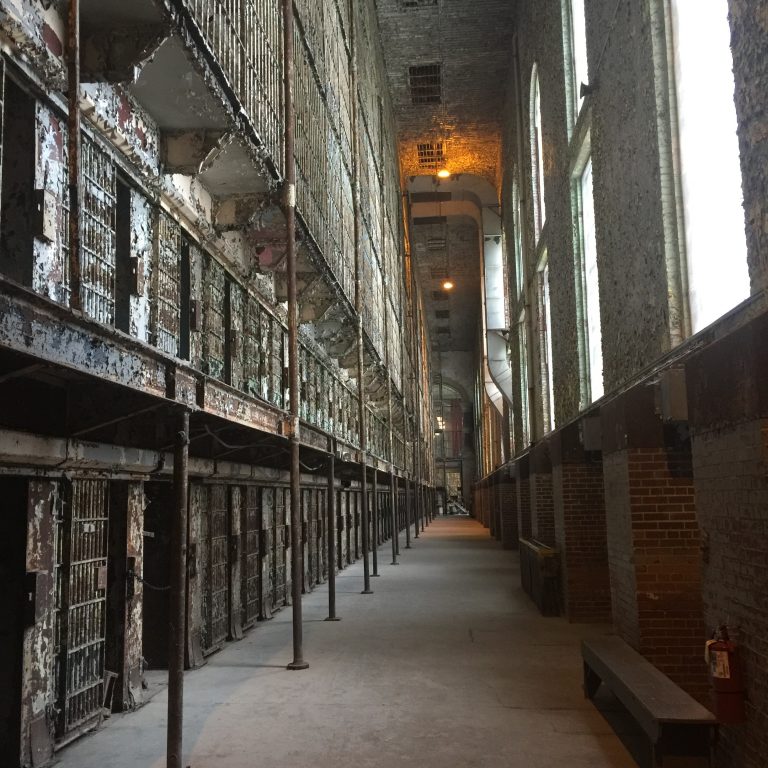 History shows that over 200 prisoners and two guards died at OSR and it seems that some of those spirits still remain.
Interesting Fact: The East Cell Block remains the largest free-standing steel cell block in the world at six tiers high and it caused a bit of vertigo when I stepped onto the sixth tier and took a look around.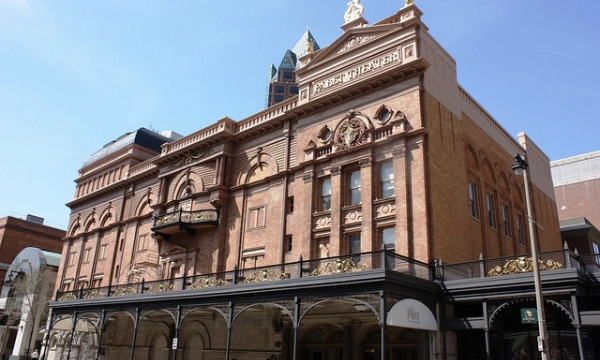 HAUNTED WISCONSIN
Milwaukee does not disappoint when it comes to the number of haunted places. The downtown area seems to have more than its fair share of ghost stories.
Let's not forget that Erin, Wisconsin is also the home of the Beast of Bray Road. If you haven't read
Learn more about the Monsters Among Us in the book by Linda Godfrey.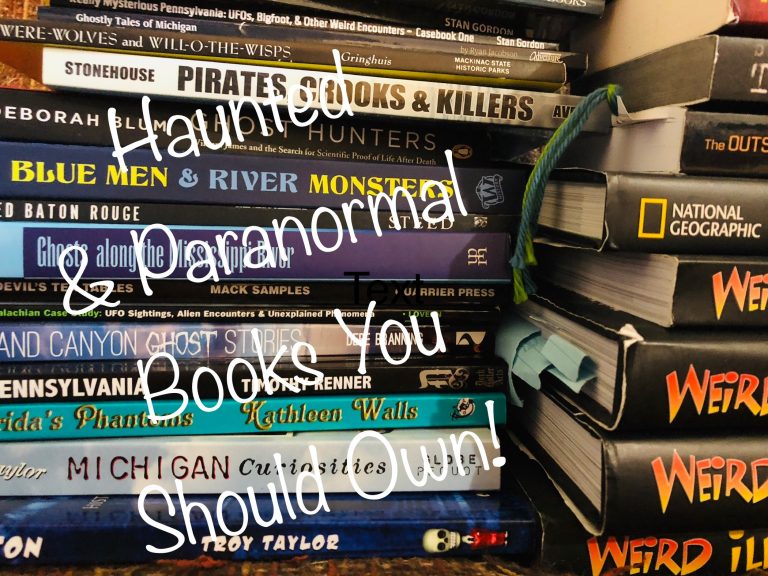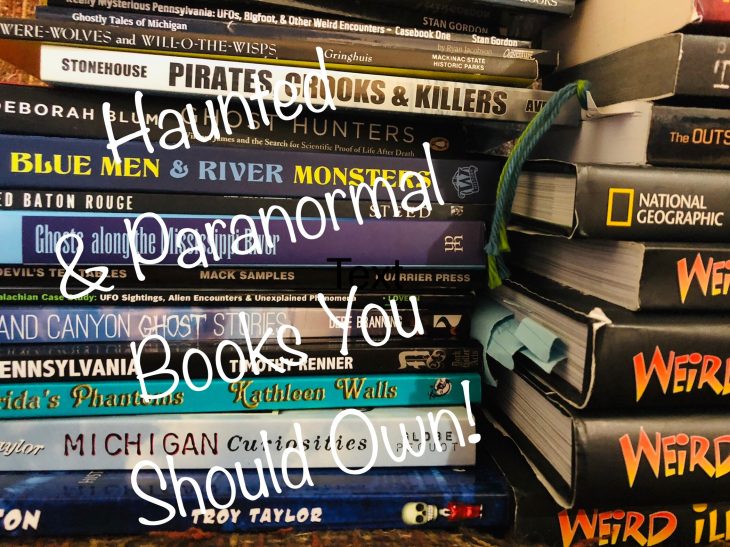 Note: All books recommended are books I personally own, have read, and reside on my bookshelf!
Pin Most Haunted Places in the Midwest to Pinterest