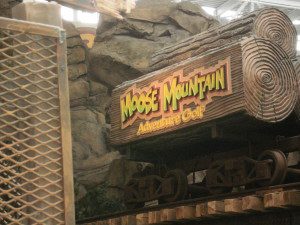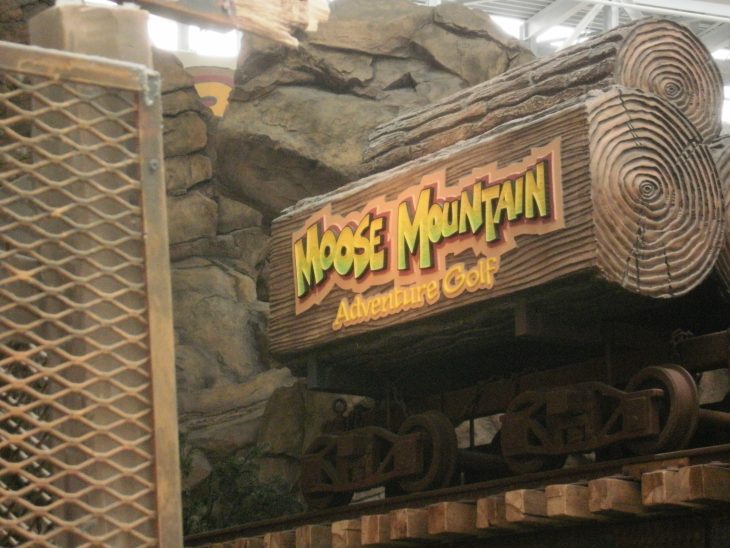 Mall of America has an 18 hole putt-putt course located INSIDE the mall called Moose Mountain Adventure Golf. It's on the 3rd level near the food court. Em & I had great fun playing this course. It was challenging enough for most players, yet easy enough for the youngest putters out there. We had two small boys and a dad in front of us and it looked like they were having great fun (well, they boys were…dad was a bit uptight).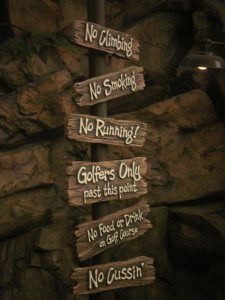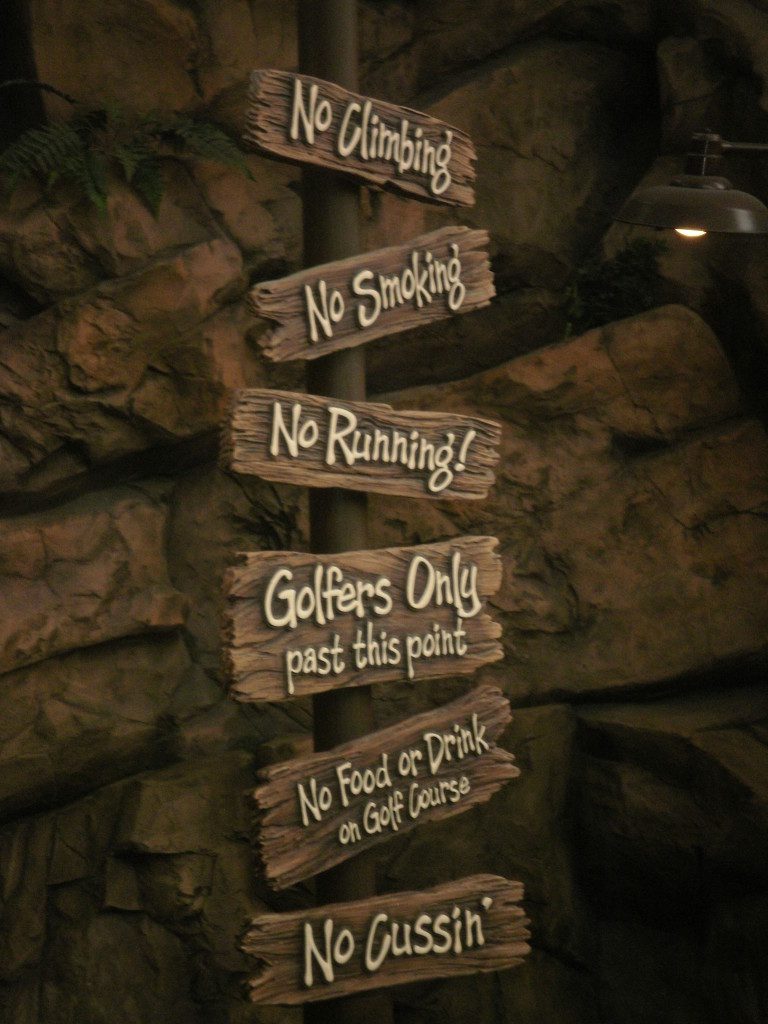 There are just a few rules for playing at Moose Mountain and they are posted at the very start of the course. They also have a room available for parties. What a fun place for a child's birthday party!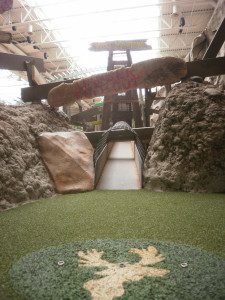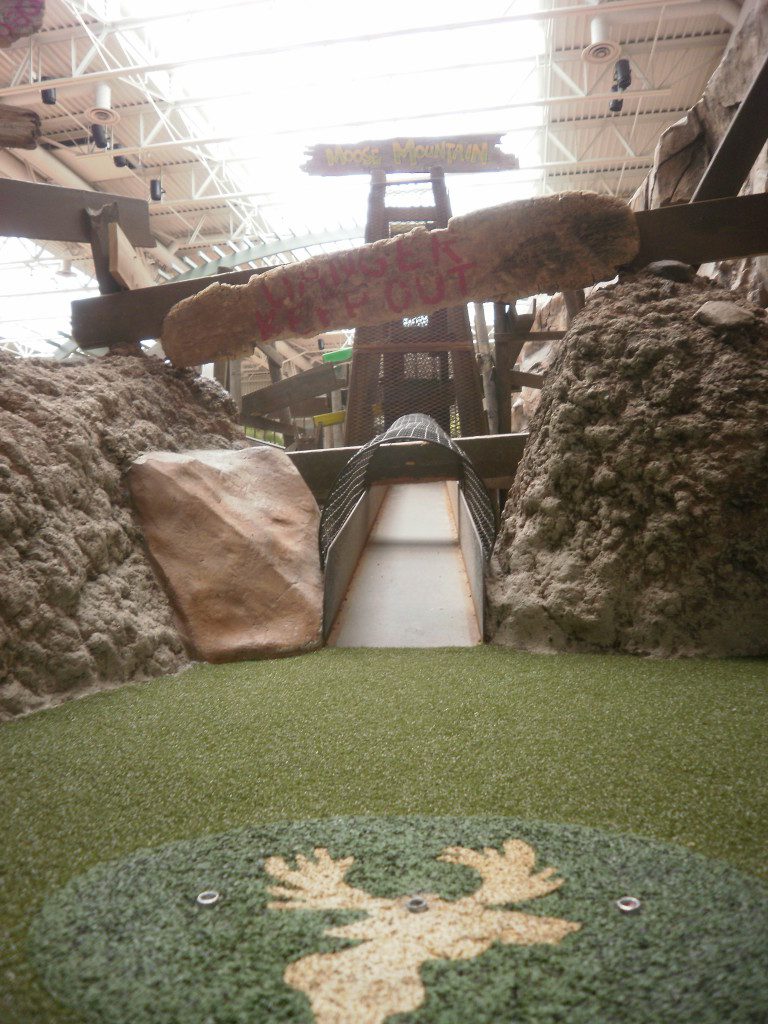 This was a fun hole to try to putt. There are trays moving in the structure and if you putt your ball into the correct one it comes out VERY close to, if not right in, the cup. Neither Em or I were lucky enough to get a hole on one on this hole.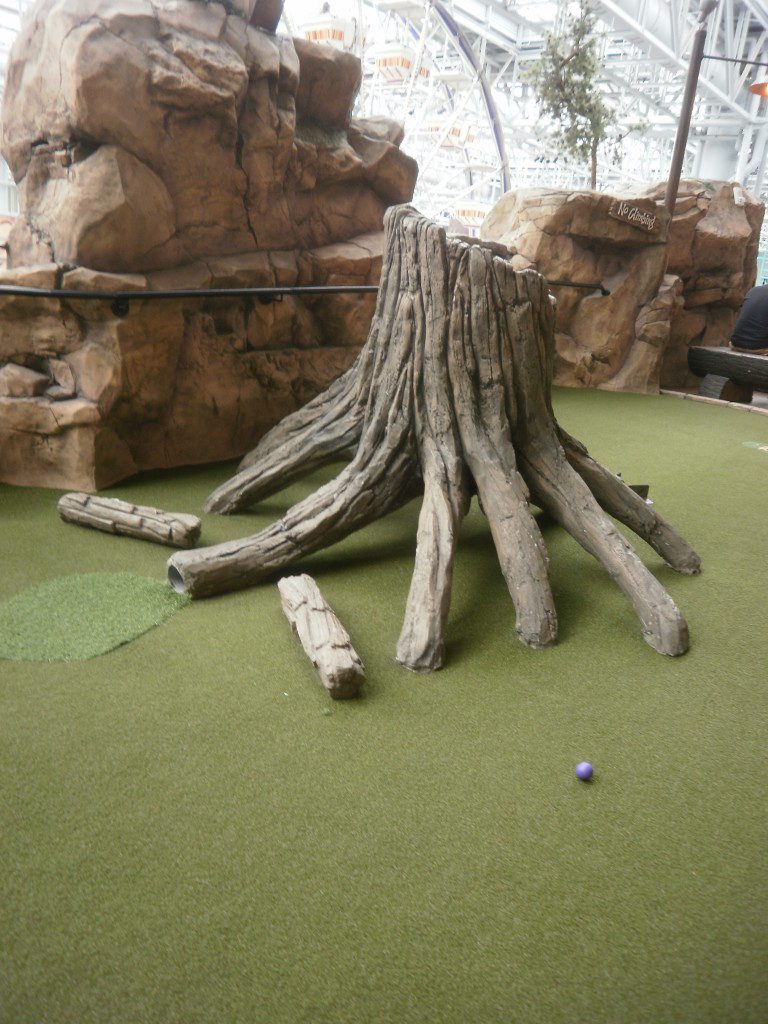 Another fun and challenging hole. If you putt correctly through the tree trunk you end up very close to the hole. However, if you choose you can go around it. Either way works 🙂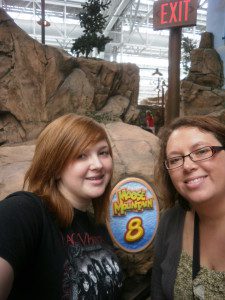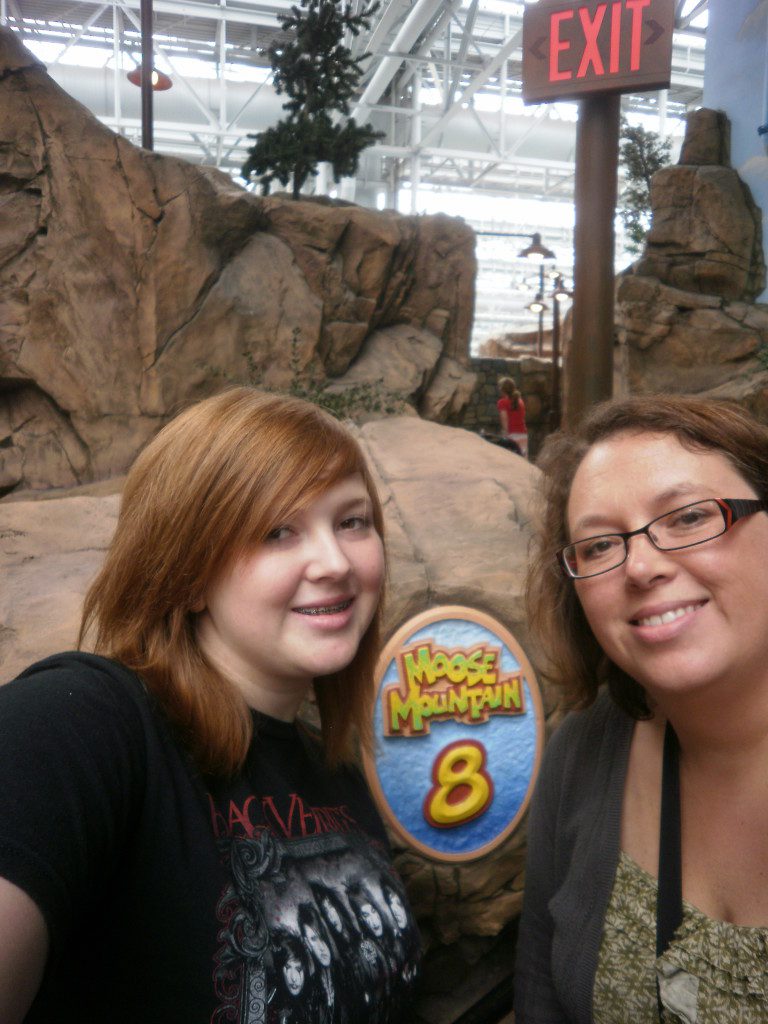 Em & I tried to take a photo at every hole…we missed a few but it will make a great photo collage.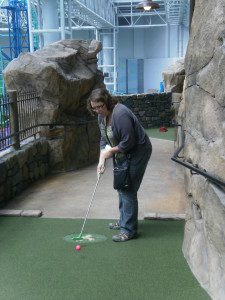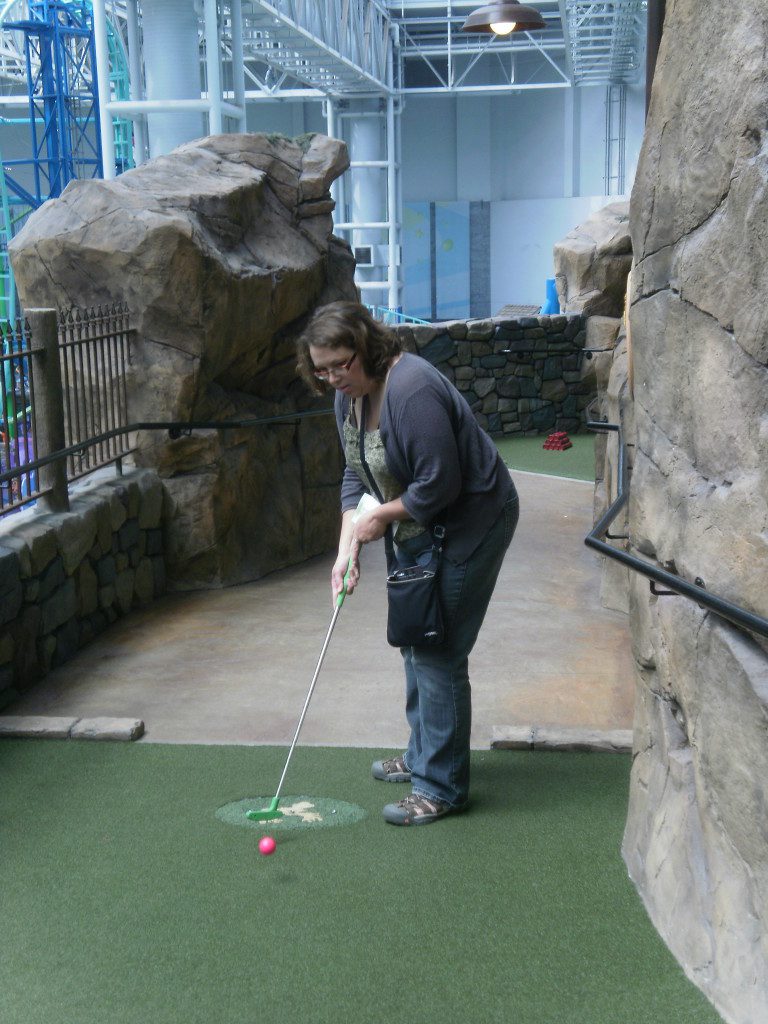 Me showing off my awesome putting skills (LOL). Actually, I didn't do too bad. Haven't played putt putt in years and still done o.k.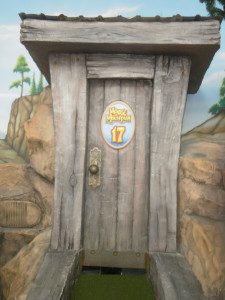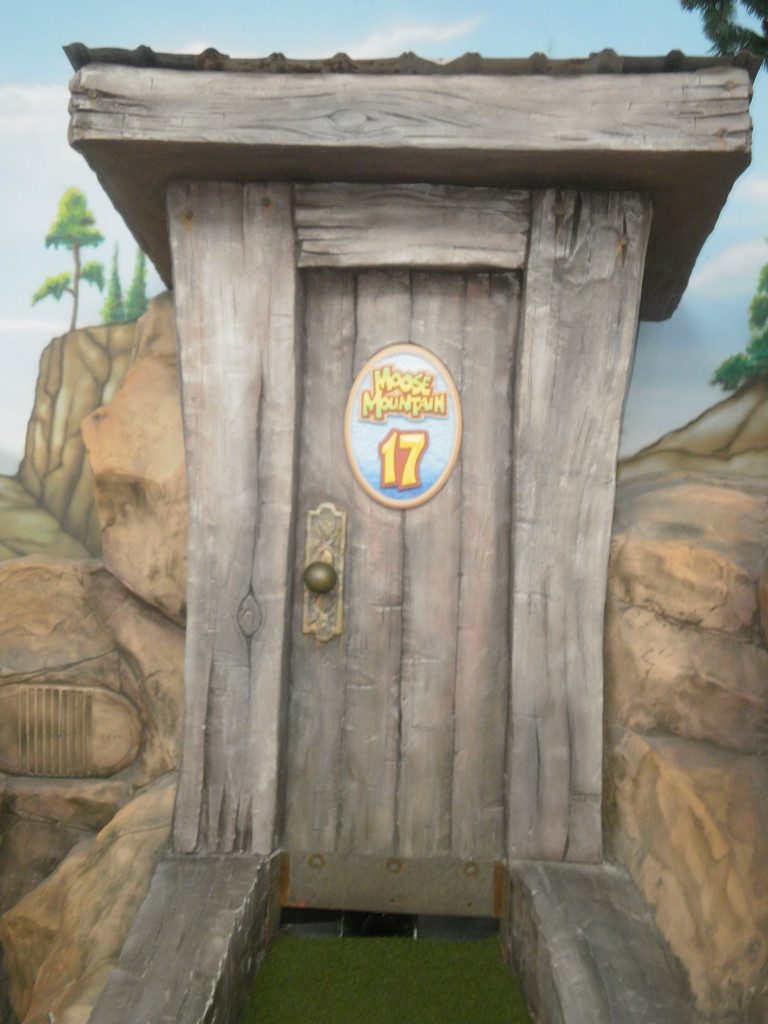 This hole, #17, was hilarious. If you putted the ball just right into the outhouse it made a flushing sound. Bwaaa ha ha. We had a good laugh over that!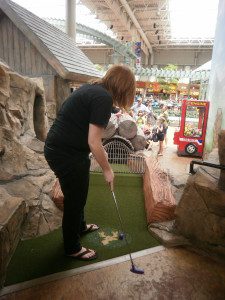 Emma is going to show me how to get a hole in one. On hole 18 if you putt a hole in one you win a free round. Sadly, she missed as did I. No free golf for us.
Overall, we had a great time playing putt-putt. When you visit the Mall of America be sure to play some putt-putt at Moose Mountain Adventure Golf.