Mont Helena may pass you by unobserved if you're cruising along US-61 through Rolling Fork, Mississippi.
But driving on the old Highway 61 will afford you an enchanting view.
It is a jewel of a mansion in the midst of corn fields. This stunning, revived colonial home sits atop an Indian mound. It was built in 1896 by Helen Johnstone Harris and her Reverend husband, George.
It was a century later before a distant relative of Helen's took up the job of restoring Mont Helena to its former glory. Now it stands as one of the most beautiful sights in Mississippi.
You can now take a tour to admire it from inside as well as outside.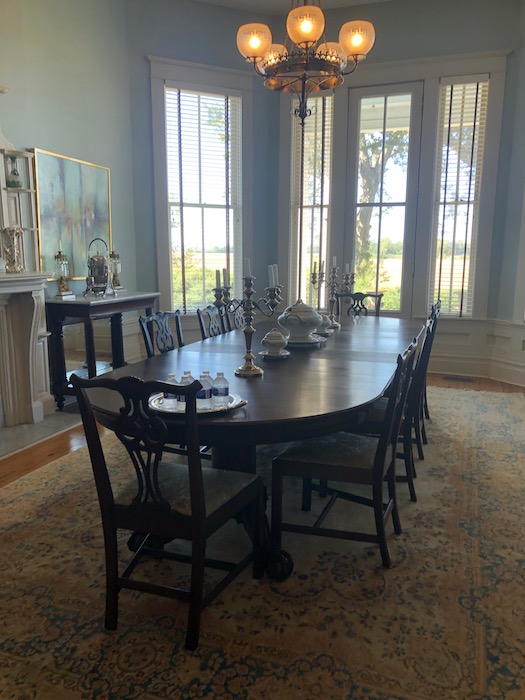 Tours of Mont Helena
Tours are by appointment only. Right now, being 2020, admittance is limited and face masks are required. But you won't be disappointed!
Through a guided tour, you'll learn all about the history of this magnificent home.
There's so much more to this gorgeous home than what meets the eye.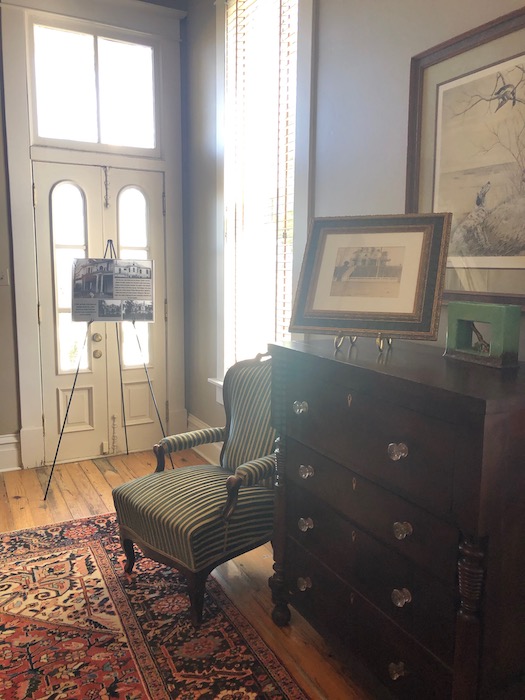 Mont Helena is known for its spring time drama called "Mont Helena: A Dream Revisited."
Unfortunately, this reenactment is on hold until things are back to some sort of "normal."
But a knowledgeable tour guide will pass along the details, some of which may raise the hairs on your arms.
From the first build of Mont Helena burning to the ground, to a tragic love story involving a duel, to paranormal activity still
seen, this house has it all.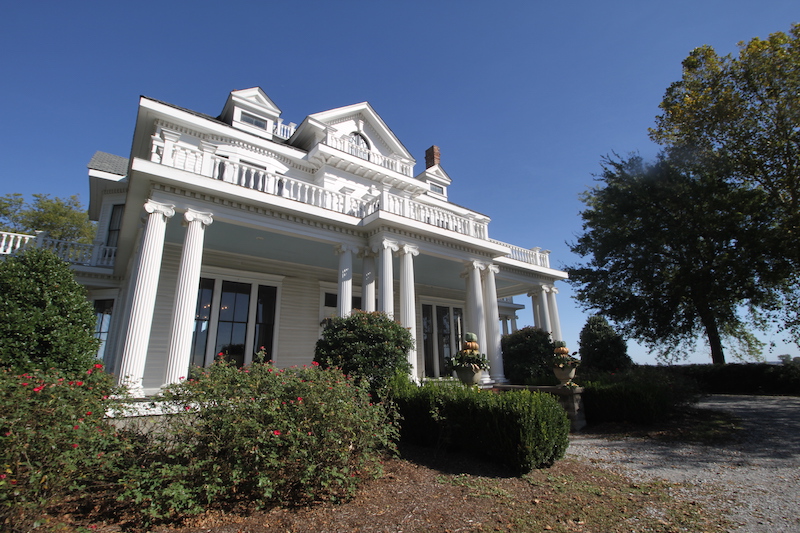 History of Mont Helena
It all began when Helen's father bought this land, calling it "The Helen Place." Her father died suddenly soon afterwards. It was left untouched.
Not long later, more tragedy struck Helen. Through a carriage accident in 1855, she met and fell in love with a man named Henry Vick.
Her mother urged them not to marry before Helen turned 20 so the wedding date was set for her 20th birthday.
It was during his bachelor party sometime in 1859 that Henry and his best friend, James Stith, got into an argument that would eventually end Henry's life.
A week before the wedding, James challenged Henry to a duel. Having promised Helen to never kill an opponent in a duel, Henry shot into the air. James did not.
Henry was buried at midnight on their wedding day. Helen wore her wedding gown and a black
veil.
She swore her eternal love to her fallen fiance, and became known as the "Bride of Annandale."
Later on, Helen married George Harris and bore 3 children, the oldest of which passed away within days of his birth. Mont Helena was built on her inherited land as her and George's retirement home.
They lived out the rest of their days in this home.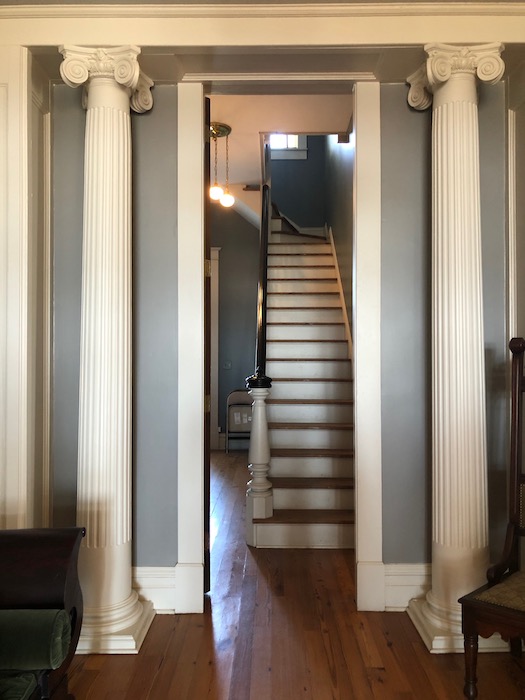 Hauntings of Mont Helena
Being both atop an ancient Indian mound and the home of the Bride of Annandale, it is the ideal locale for paranormal activity.
It has earned its long-time reputation of being haunted.
Stories of sightings of a woman in a white gown are common. Even former inhabitants of Mont Helena have their own stories of unexplained phenomena.
Others have found orbs in their photographs, heard footsteps on the stairs, and even voices in the walls.
Mont Helena holds a place on the Mississippi Delta Top 40 and for good reason.
Whether you're stopping by for a quick photo op, a historical tour, or a chance at experiencing paranormal activity, Mont Helena is worth the visit!
Pin to Pinterest