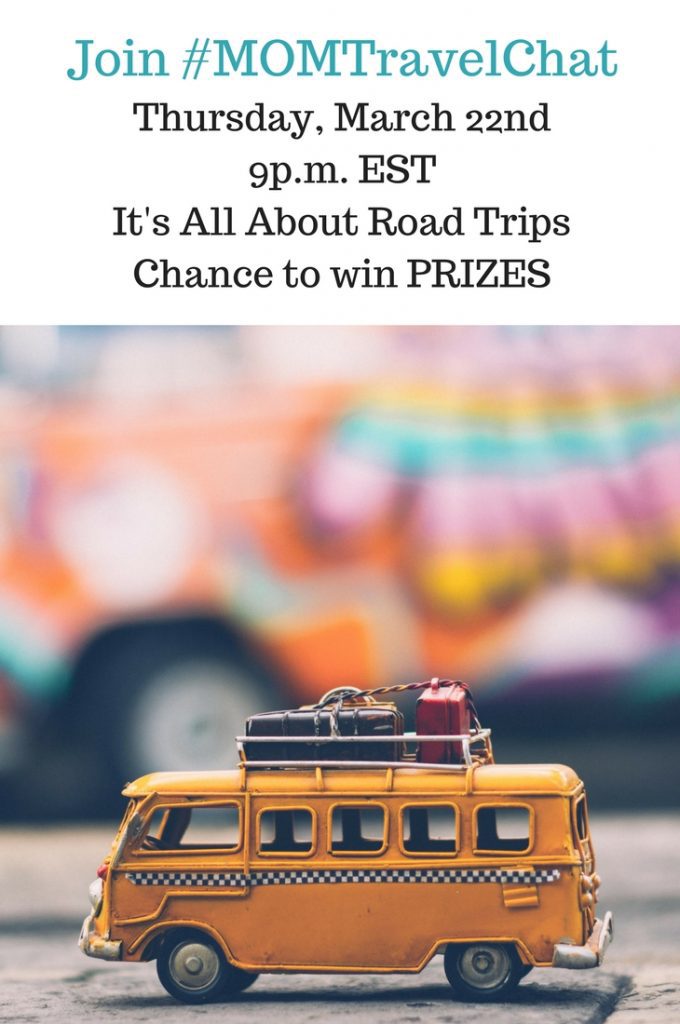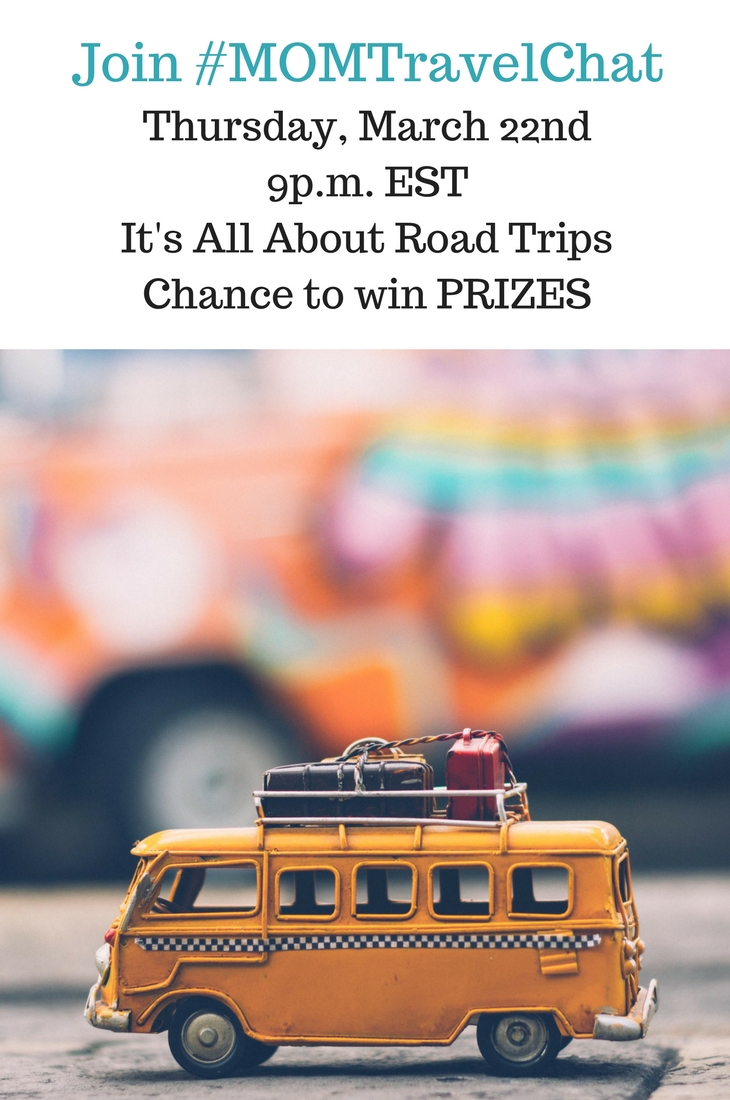 For some it's dreaded for others it's an adventure. Either way you look at it road trips are usually a part of family life. At #MOMtravelchat we embrace the road trip and want to share all our fun tips and tricks, for surviving them, with you during this month's Twitter chat. This will be a fun packed hour of travel talk, making new friends, discovering new places and, most importantly, picking up tips on how to have the best road trip ever.
Your hosts are @travelinsliving, @familiesgo and @TheAdventureMom and me. Some of us have road tripped cross country with teenagers and some of us have road tripped with young children. Let's just say, collectively we have a lot of knowledge to share to help you plan the perfect American road trip story.
We'll be chatting about packing, entertainment, snacks, survival (Let's be honest, we're usually trapped in a small metal box with antsy kids, survival is really the name of the game), best road trip tunes and more.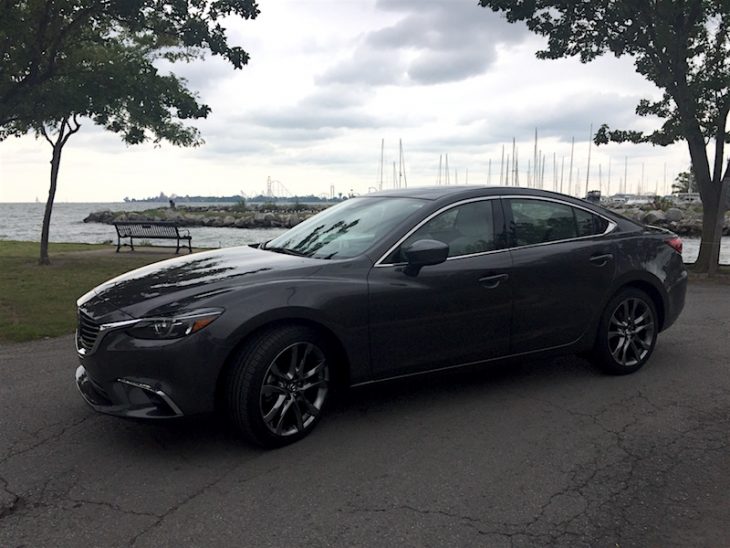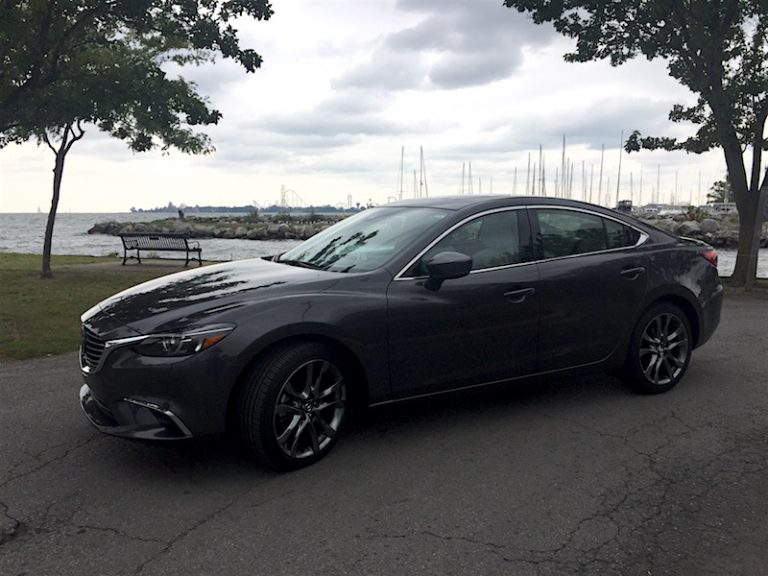 Some of my favorite road trip posts
3 Car Checks to Perform before a Road Trip
Road Trip Prep
5 Reasons the Mazda CX5 Is A Great Road Trip Car
Road Trip Snacks (Weight Watchers friendly)
What to do in Detroit
Easier Road Trips with Extended Stay America

RSVP for the #MOMTravelChat Event
Come over and chat with us on Thursday to share your best tips to make any road trip an epic adventure! We'll be giving away PRIZES<<—I know??? How exciting is that!! However, you have to RSVP and join the chat to be qualified for a chance to win. Don't delay, enter today.
WHEN: Thursday, March 22, 2018 at 9pm EST
WHERE: Twitter #MOMTravelChat
HOSTS: @debthompson, @travelinsliving, @familiesgo and @TheAdventureMom <<—Be sure to follow!