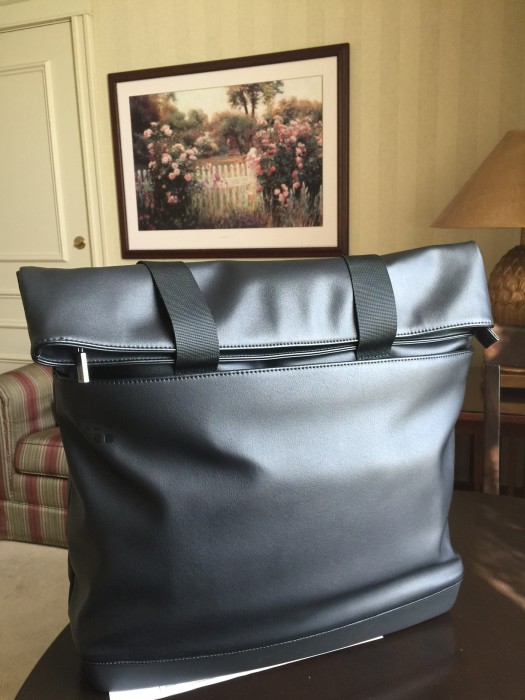 Inspired by the minimal aesthetic of the brand's iconic notebook, the Moleskine Weekender Bags are compatible with carry-on luggage size restrictions and feature compartments and pockets for storing everything from clothing and travel gear to laptops, tablets, smartphones and more.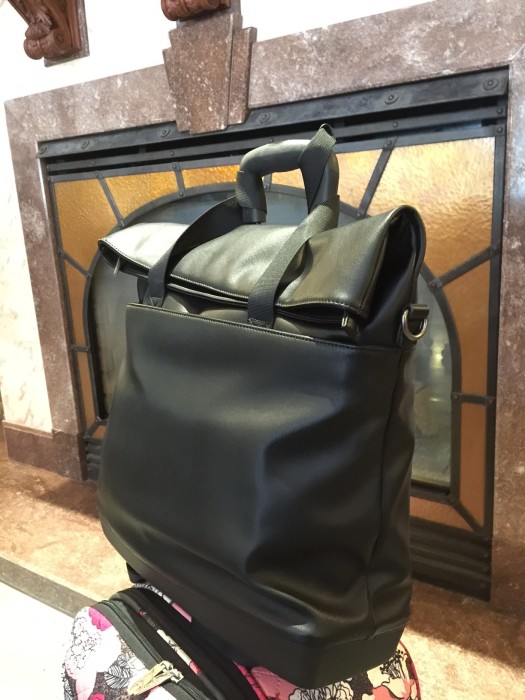 I had the opportunity to test drive the new Moleskine Classic Weekender Bag. A discreet travel companion carefully designed for the optimum organization while traveling, without looking like a suitcase. Great for business or pleasure, it easily transitions into social settings or onto a plane. As a nice bonus, this vertical bag extends upwards when more space is needed.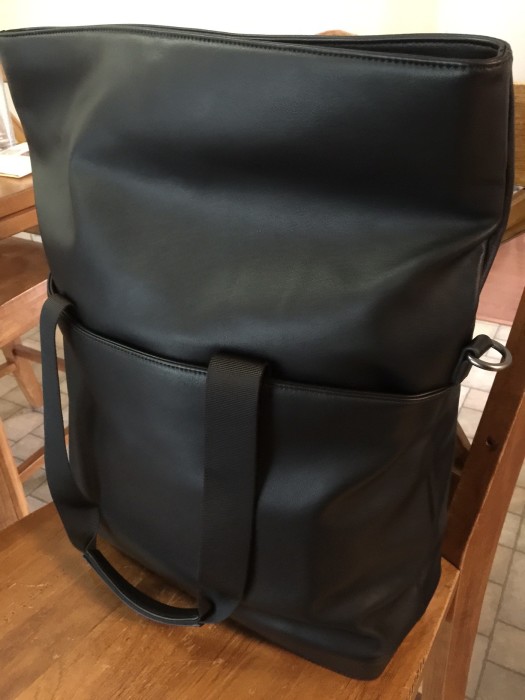 Here are some of its great features:
Padded pocket fits tablet and laptops with screens up to 15"
Versatile and expandable, 3 carrying options: backpack, by hand and over the shoulder
Cabin Size, compatible with airplane carry-on luggage size restrictions
Multiple internal organizer pockets: for business cards, smartphones, pens, keys, etc.
Material: water resistant, polyurethane on a molded, structured base;
Colours: Black (external), Ivory (internal)
Size: base: 45 x 16cm, height: 45cm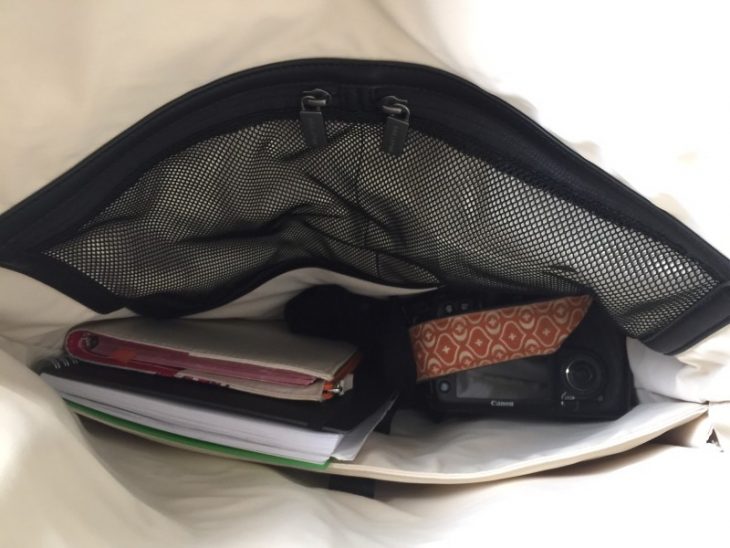 I put a laptop, DSLR camera, notebook, planner, and numerous cords in the main compartment. There was still a lot of room left in the bag. If I was going to a one-night getaway I would toss my clothes in the bag with all my tech gear and go.
There is also a pocket on the front of the Moleskine Weekender Bag where I easily tucked in a couple of smaller zipper bags.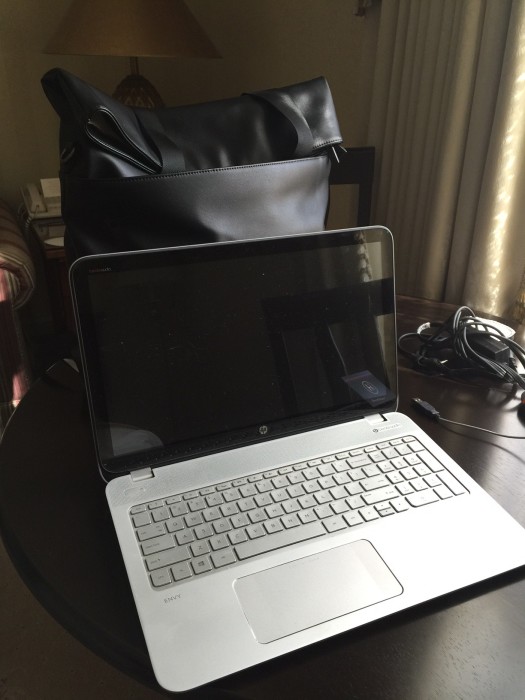 I have been searching for a bag that would easily transport my camera and laptop while keeping them safe and I have found that in the new Moleskine Weekender Bag.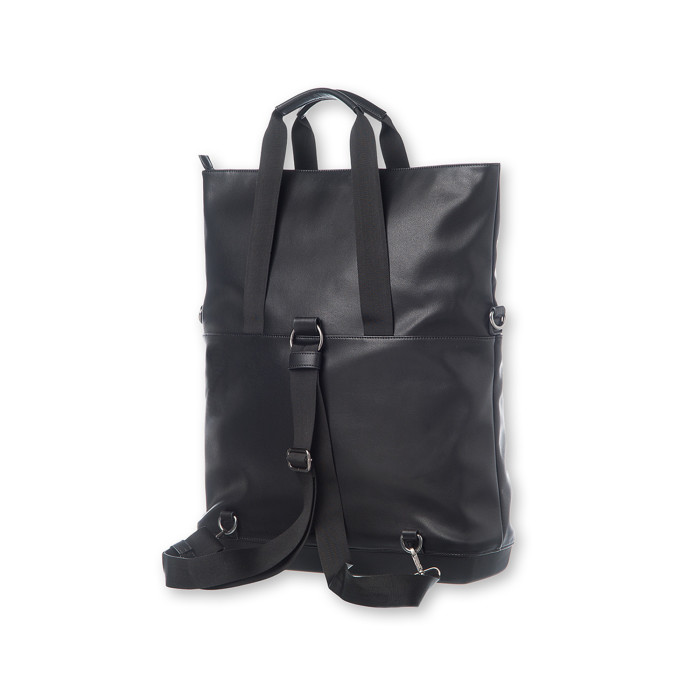 The Moleskine Weekender Bag has three carrying options.  Backpack, by hand and over the shoulder. I've only used the 'by hand' option which I should rename by roller suitcase. Lucky for me the bag fits perfectly on top of my roller carry on bag. However, I love carrying bags cross body and I love that this is an option with this bag.
Overall, if you are looking for a versatile bag that will carry all your tech equipment while keeping it safe check out the new Moleskine Weekender Bag.