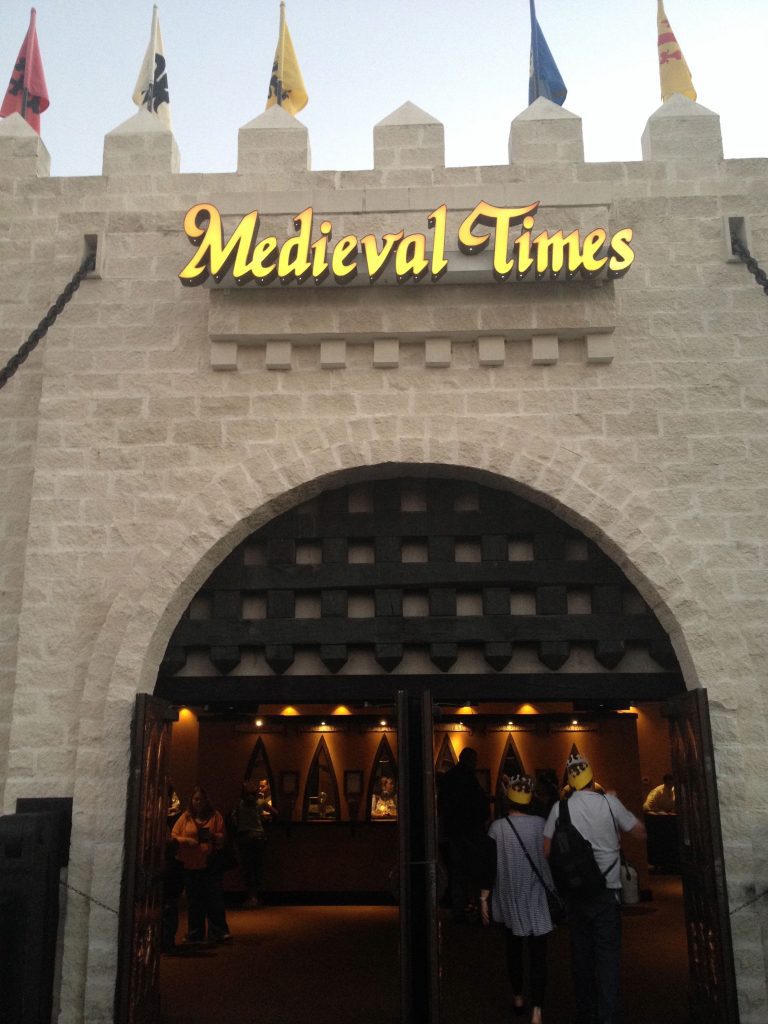 There are horses and knights and jousting, oh my. A story to be told and a kingdom to be defended. Listen as the king and princess narrate a story as old as time while you sit around the arena and cheer on your favorite Medieval Times knight.
Take the bridge across the moat and enter the castle to another place and time. After getting your color ticket and crown for the show you'll be directed to your seating area. The arena is divided into 6 colors: black and white, blue, red and yellow, red, green, and yellow. We were seated in the red section and had great seats at the end of the arena instead of on the side of the arena where the majority of the seats are located.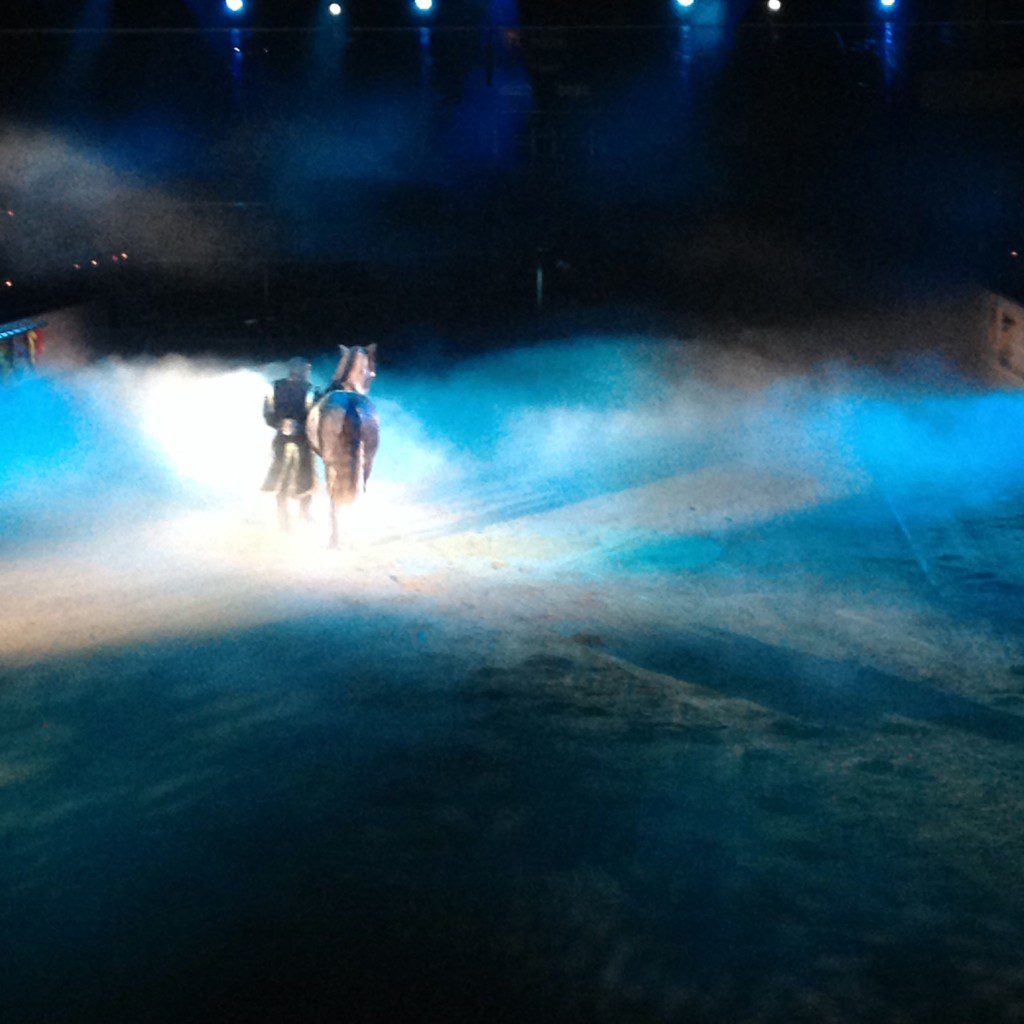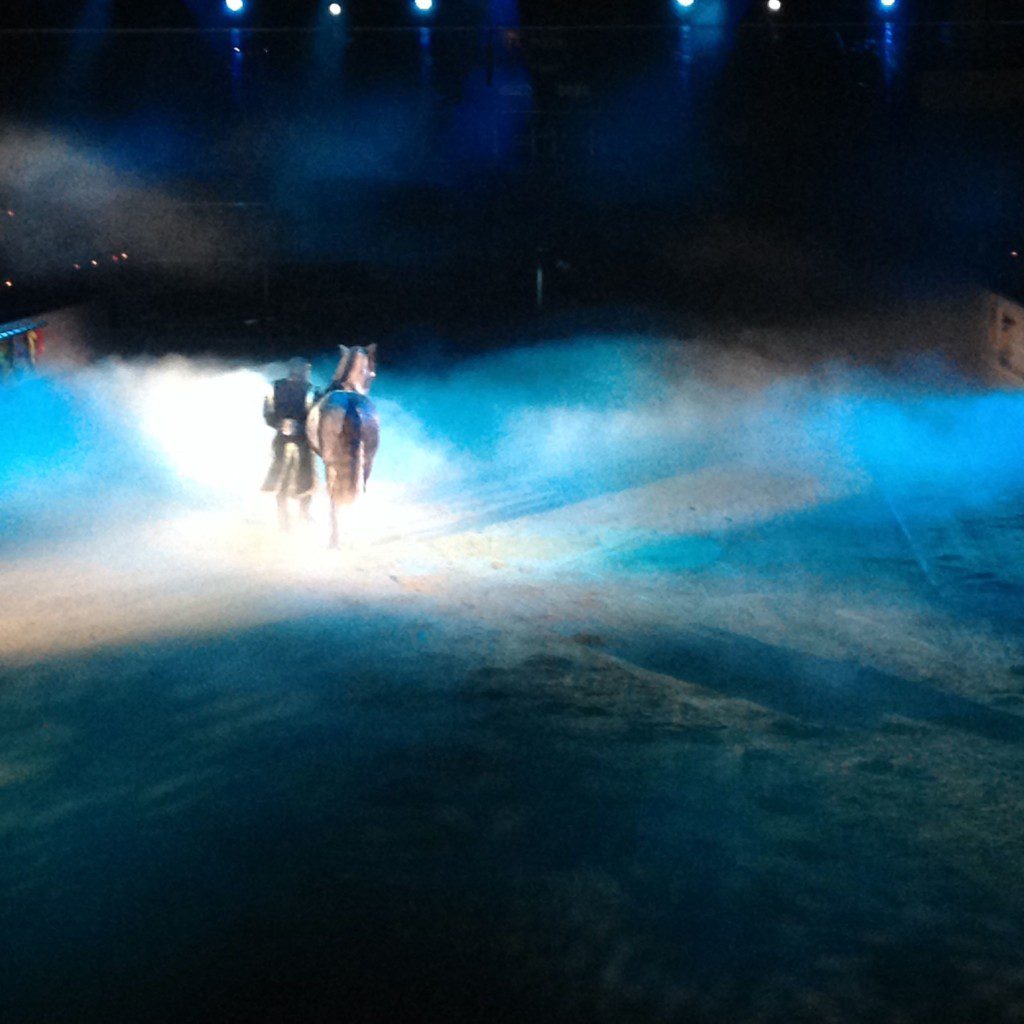 Once everyone was seated and the lights were lowered the show began. Horses hooves echoed throughout the arena as knights rode the horse to center stage. During the show the knights impressed us with their excellent horsemanship skills. Jousting was next and the sounds were loud as the poles smashed against shields. As knights tumble from their horses it becomes knight to knight combat until only one knight remains.
The show wouldn't be complete without a falconer showing us how he calls a falcon back to him after it has been flying around the arena.
As always, good prevails and wins another day as the dark knight (NOT the Batman variety) loses the final battle.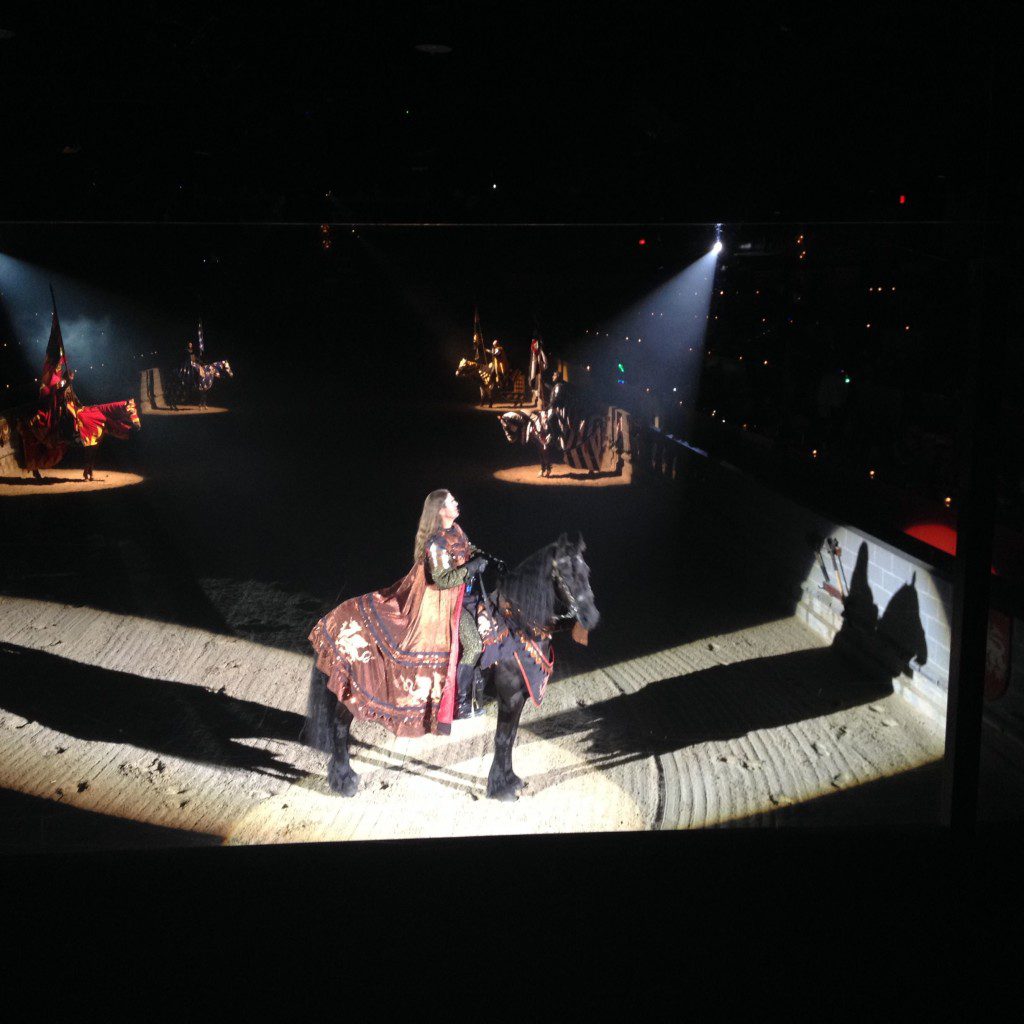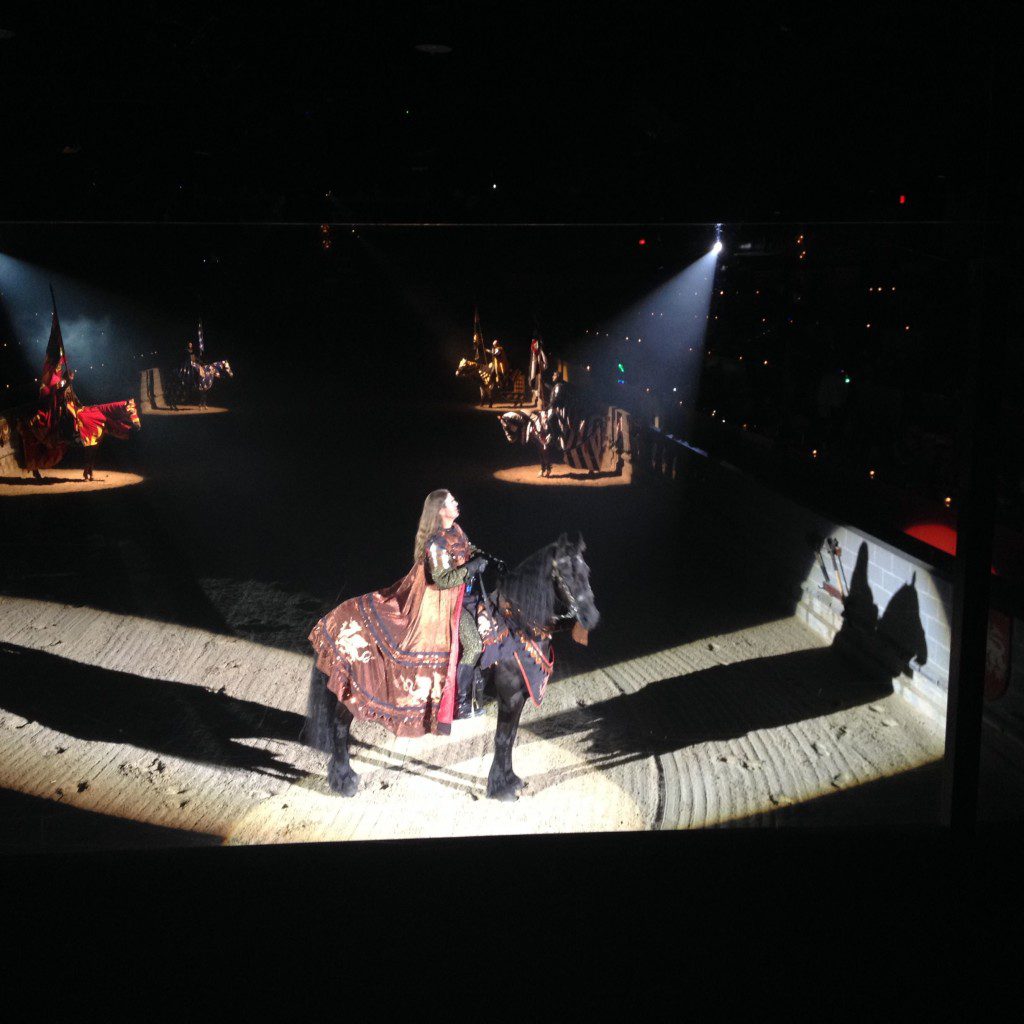 During the Medieval Times show a four-course meal is served. There is no silverware so all the food is eaten with your hands. Soup sipped from a mug, baked chicken, bbq ribs, baked potato wedges and a dinner roll are all served and enjoyed while watching the show unfold. Dessert was a tasty apple turnover. They also offer a fantastic vegetarian option which Em was thrilled about. Her meal came with pita, veggies, hummus and a vegetable & rice stew. Em loved everything she was served and she is one of the most picky eaters I know.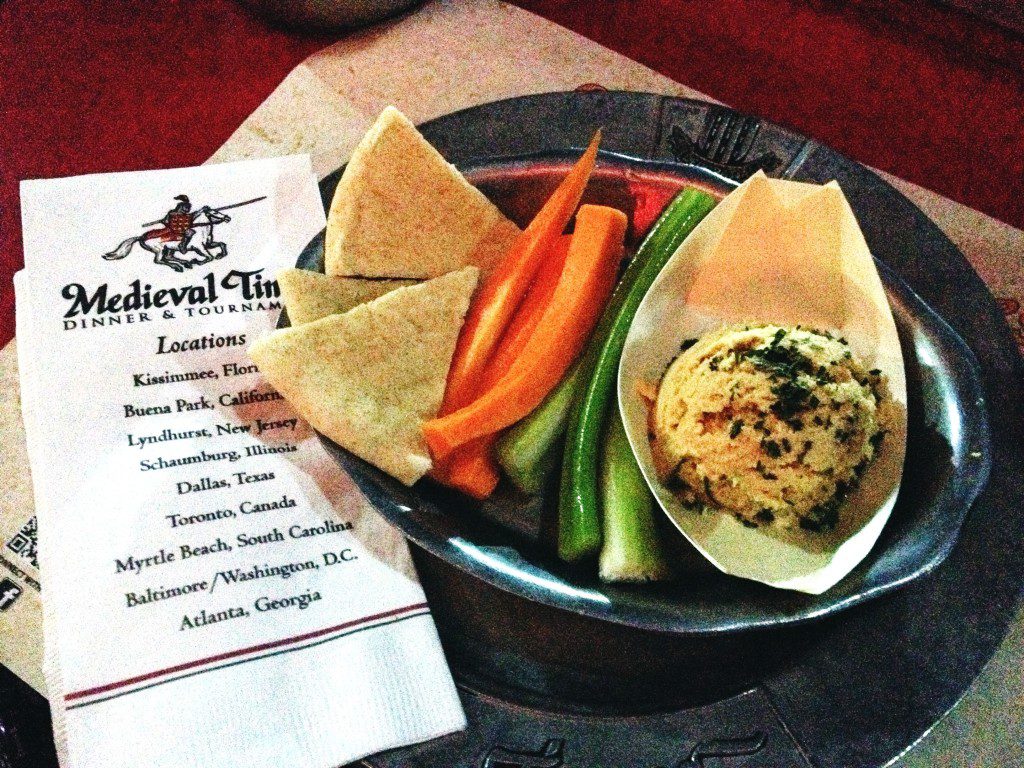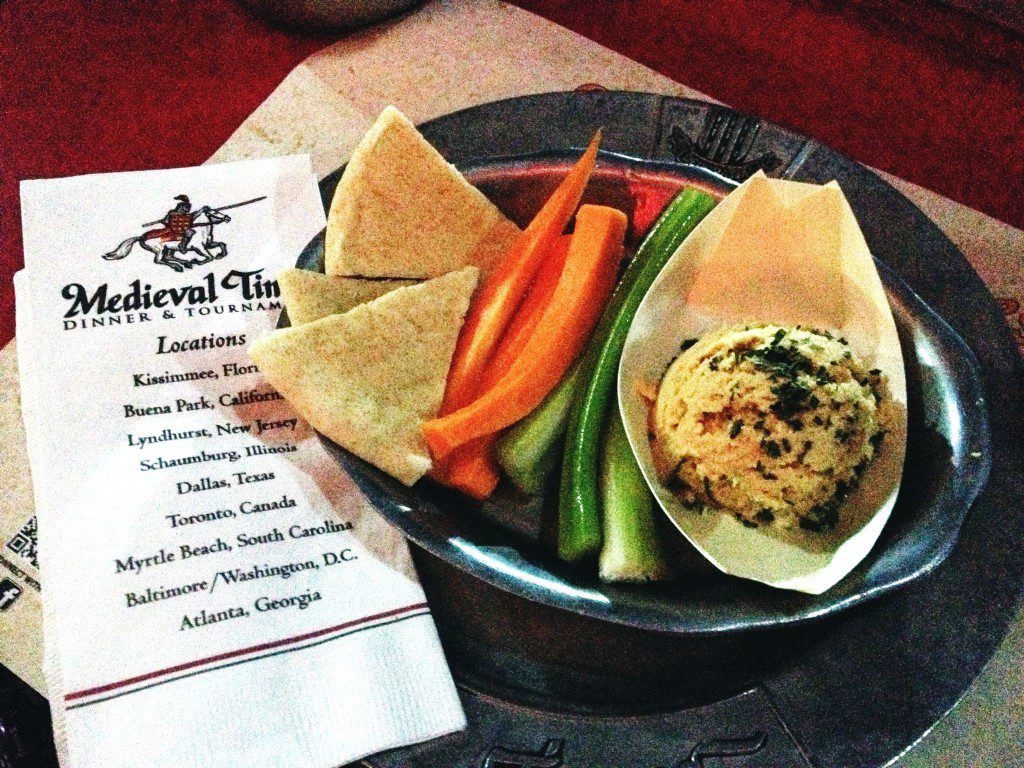 Learn more about Medieval Times Orlando here: