Local or long-distance there's something alluring about being able to grab enough essentials for the trip and hop into the car with a destination in mind. Of course, it works just as well if you don't have a destination as well and can be just as rewarding if not more so. My current vehicle has taken many a trip in the years since buying it and each trip provided lasting memories for those involved.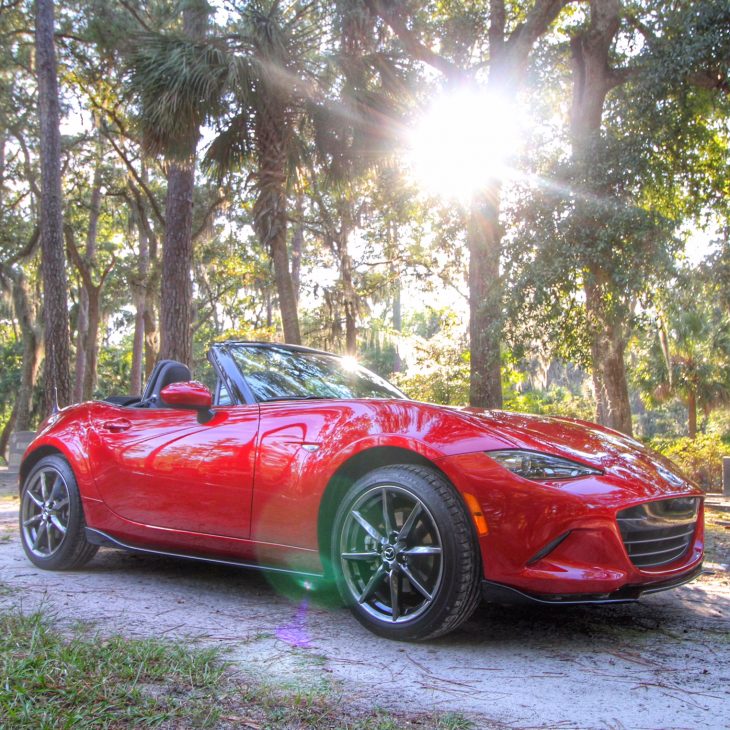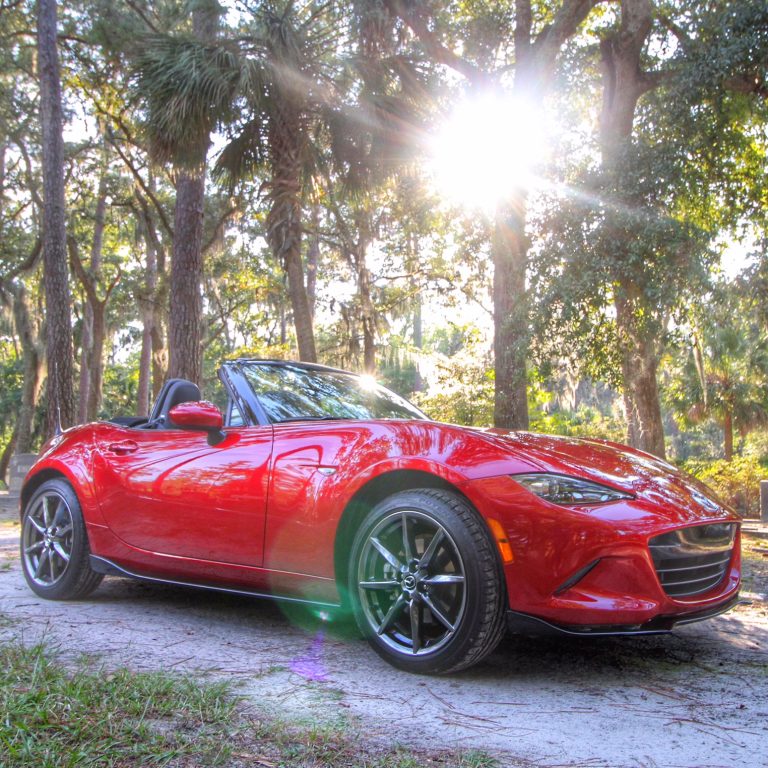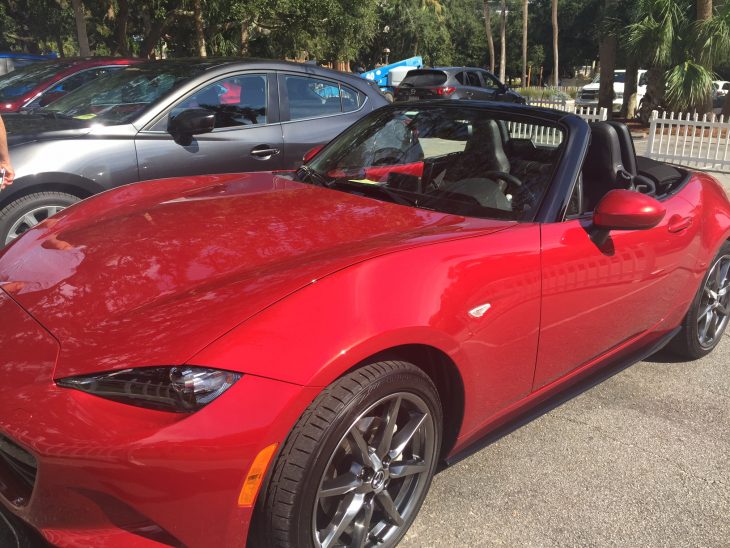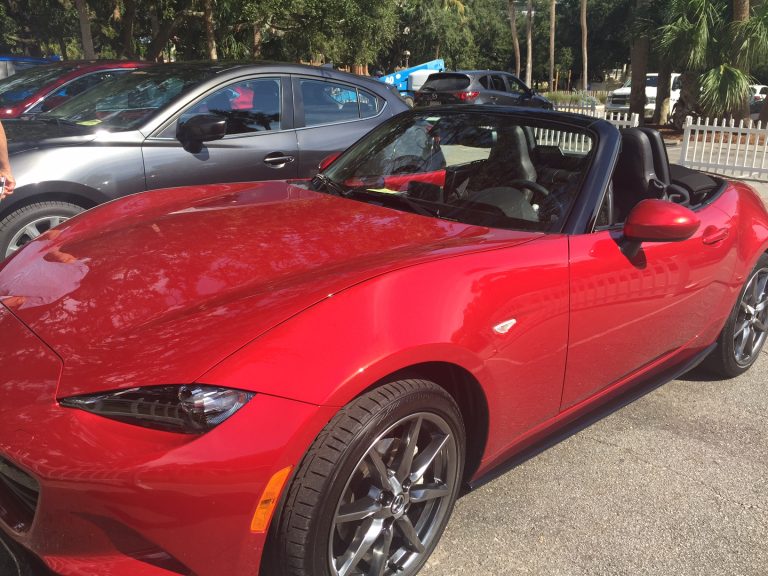 As much as I like the familiarity of my old car and the memory of all the trips we've taken in it, there's something exciting about the idea of going about my usual routine in a new vehicle. So, when I was offered the opportunity to test drive the Mazda MX-5 Miata at the Mazda event in South Carolina I was thrilled.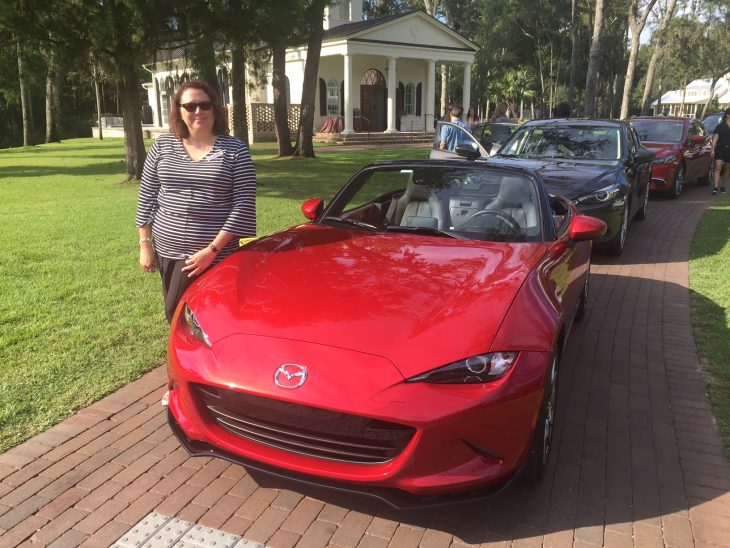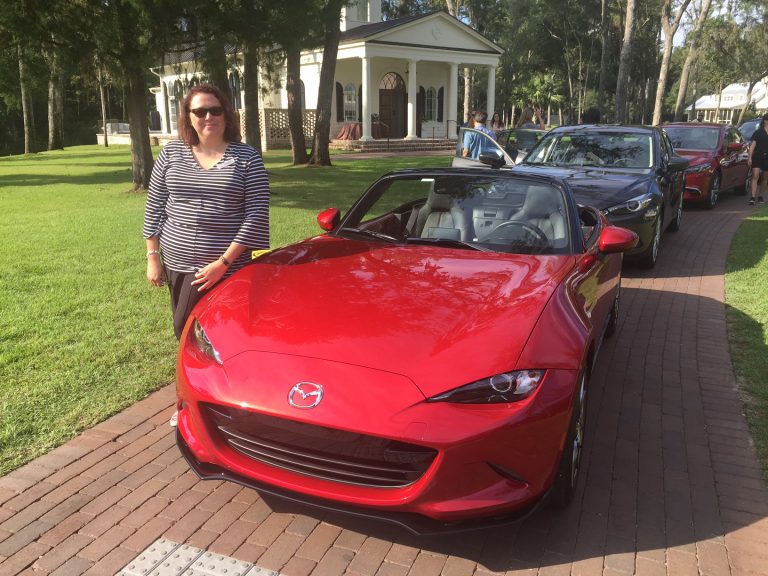 The Mazda MX-5 Miata is an excellent choice for anyone who is looking for a fun 2-seater sports car. Lets face it at some point in life almost everyone has imagined themselves in a shiny sports car with the top down and the wind whipping through their hair; the MX-5 Miata makes those dreams a reality with its convertible top and sophisticated design. In fact, the convertible option was a feature that I personally loved!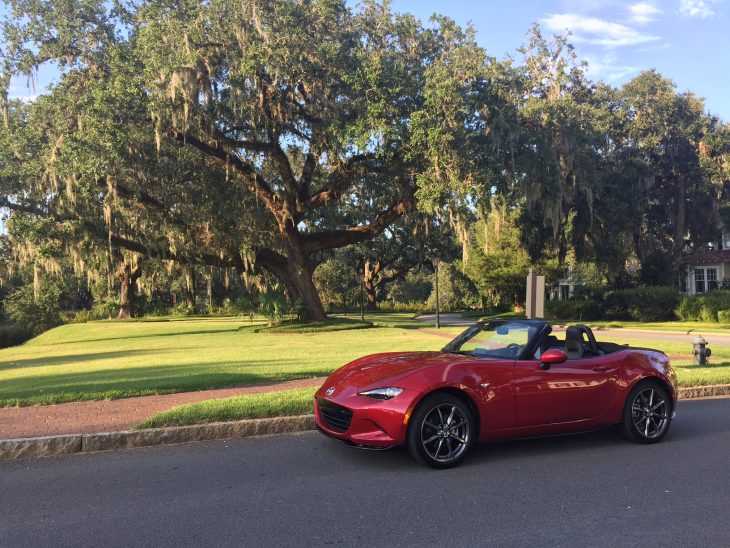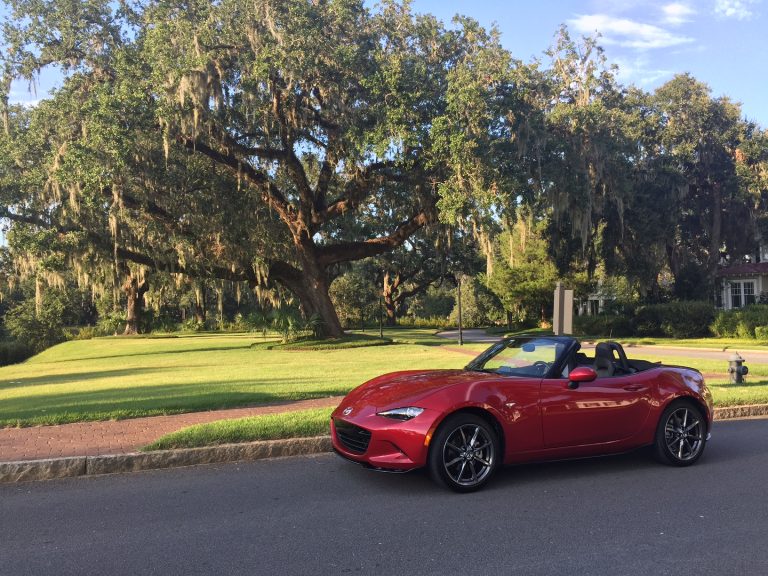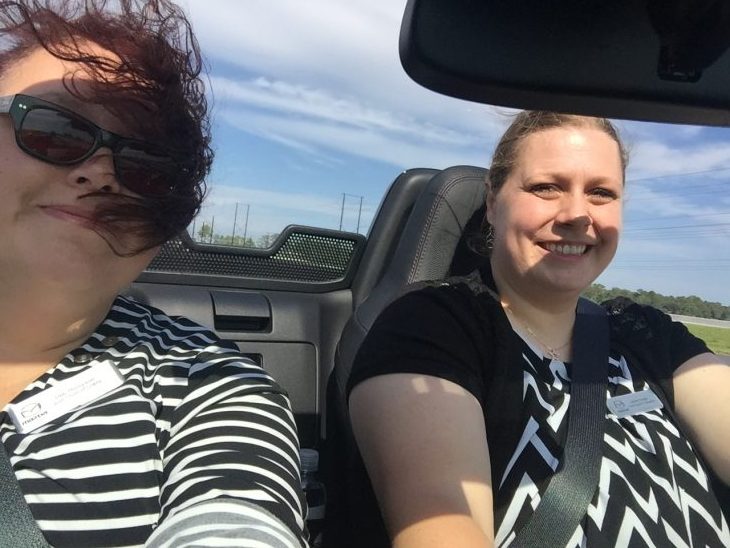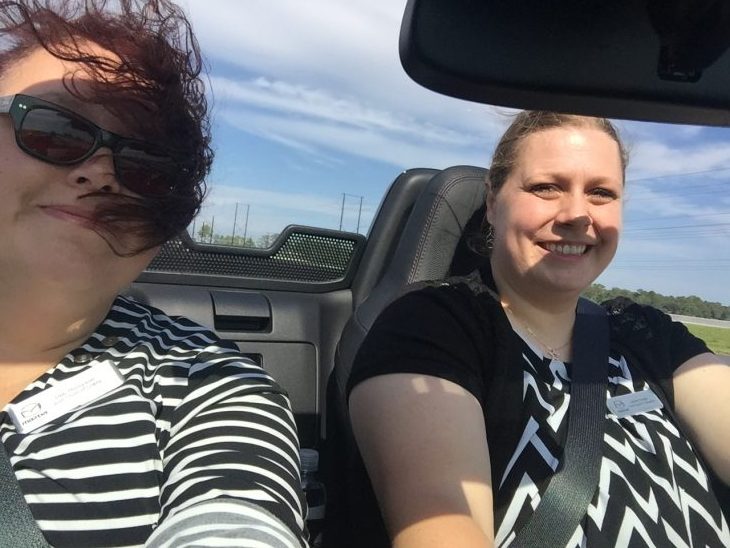 I know Coralie from Lovebugs & Postcards and I had an absolute riot zooming around Low Country. Mazda had their entire line up of cars at the Mazda event and while I had fun driving them all, it was the Miata that I was the most eager to take out on the road.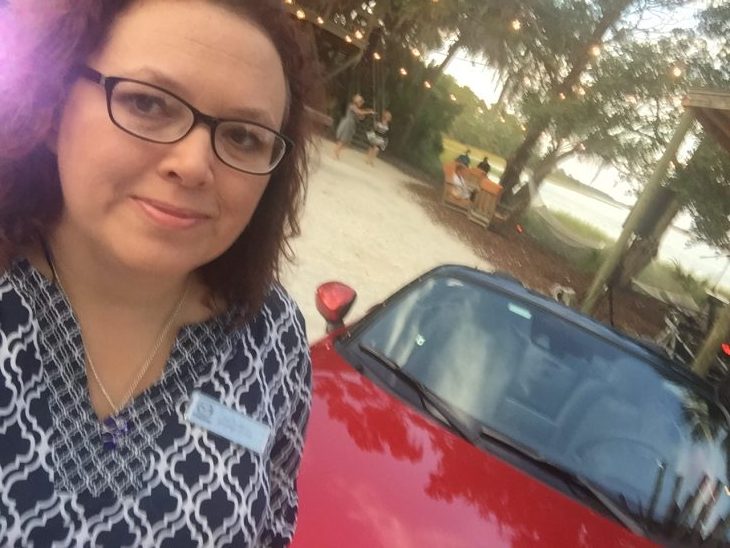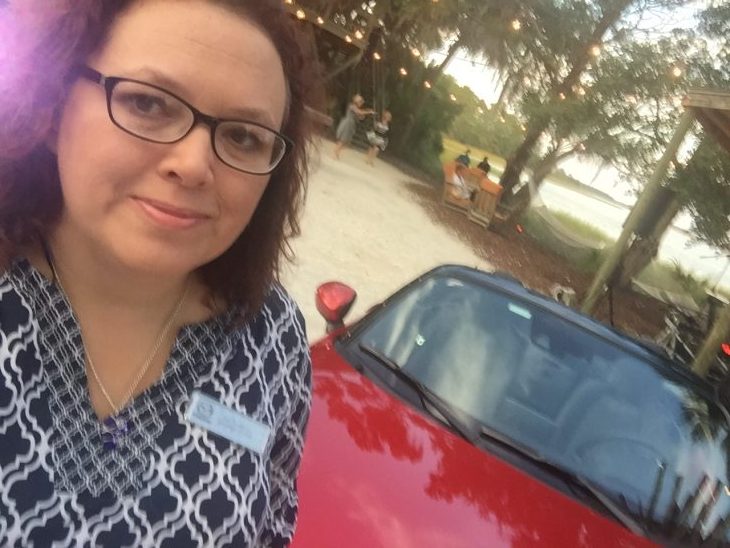 Like most sports cars, the design of the Mazda MX-5 Miata makes it ideal for a single driver or couples. Built to be pleasing to the eye and small, this model of sports car seats only two passengers so room is very limited (ie: my camera and purse went in the tiny trunk). If you are heading for an overnight you will be able to put a small duffel or overnight bag in the trunk.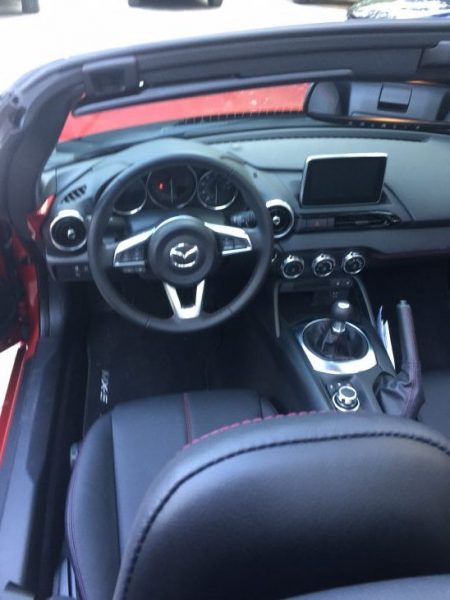 The features I really liked on the Mazda MX-5 Miata include:
6 speed transmission, because if you are driving a sport car it absolutely MUST be manual transmission
148 lb-ft torque, I'm not exactly positive what this mean, but pretty sure it translates to this baby has some serious get up and go!
36 hwy MPG, less $ on gas means more $ for travel!
Bluetooth hands-free phone and audio
Advanced keyless entry, itwas always keyless for me because I never put the top up…all the fun!
Push button ignition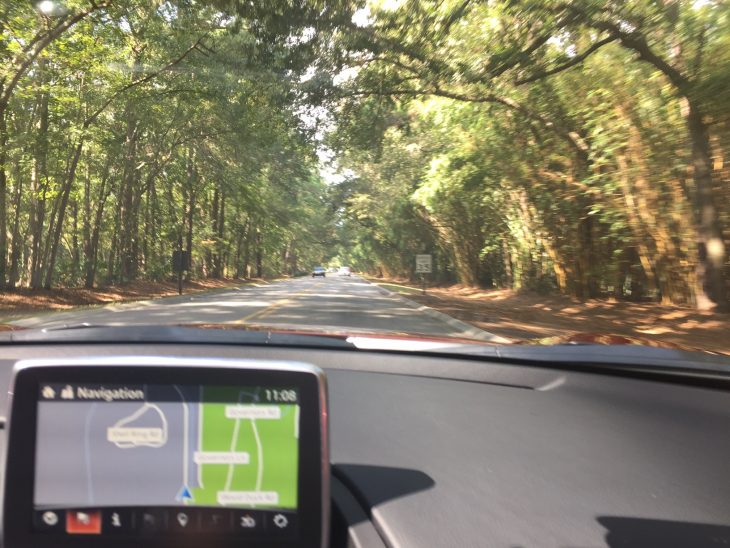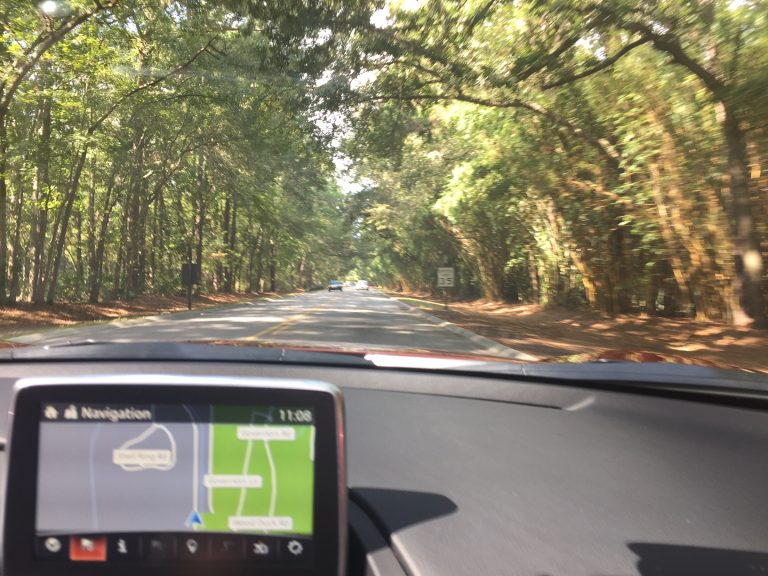 If you've decided it's high time to trade in your old car for something newer and adventurous then the Mazda MX-5 Miata is the perfect trade in. Not only is it comfortable to drive but it's also comfortable as a passenger so you can zoom zoom around town with style and comfort.