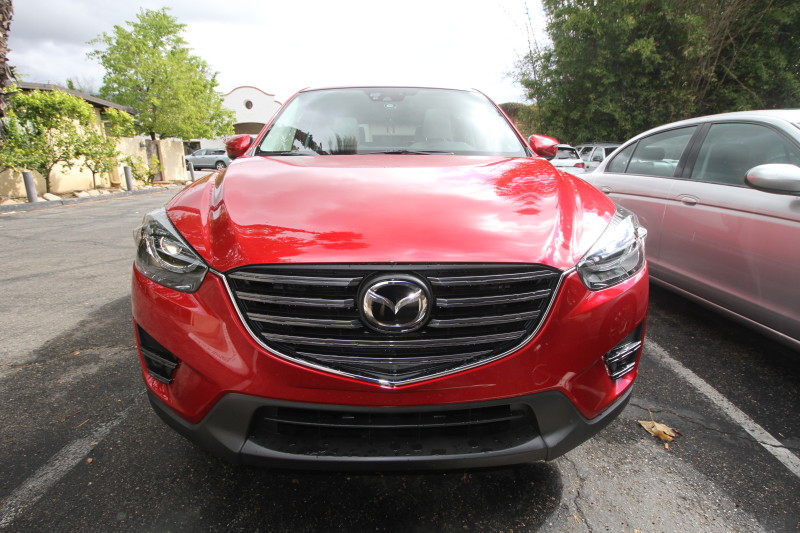 "Get your motor running
Head out on the highway
Looking for adventure
And whatever comes our way"
Slipping into the seat of the Mazda CX5, I buckle up and start the engine. It purrs beautifully as I accelerate out into traffic. The real test comes when I turn onto the highway on ramp and the Mazda picks up speed and we are soon going with the flow of traffic. Yep, this is another great test drive and the Mazda CX5 and I are becoming very fast friends.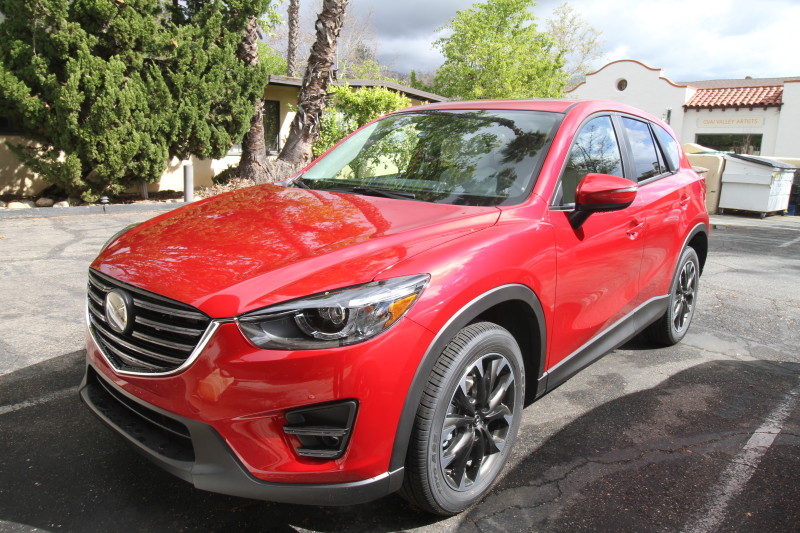 I had the opportunity to be both the passenger and the driver for this test drive and I can tell you that regardless of where you sit you'll have a comfy ride. The driver's seat had multiple adjustments available so I could tailor it to my comfort zone. It made driving a breeze and I never felt stiff or like I need to get out and stretch every hour. As a bonus, both the front seats were heated. Tried, tested and enjoyed. Seriously, heated seats just need to come standard when you live in a cold climate.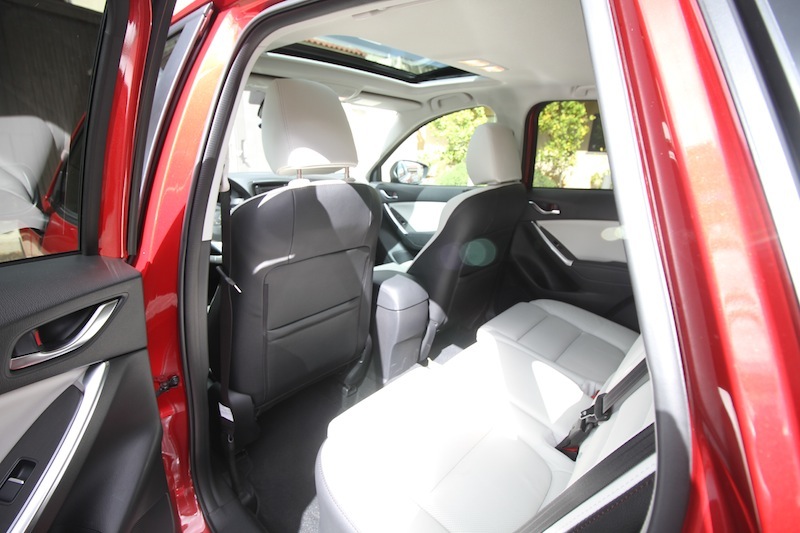 The back seat offered plenty of leg room for additional passengers. I know that a spacious back seat was a must when my kids were older. Heaven forbid, they actually bumped each other during a road trip. All you moms out there know exactly what I'm talking about, right?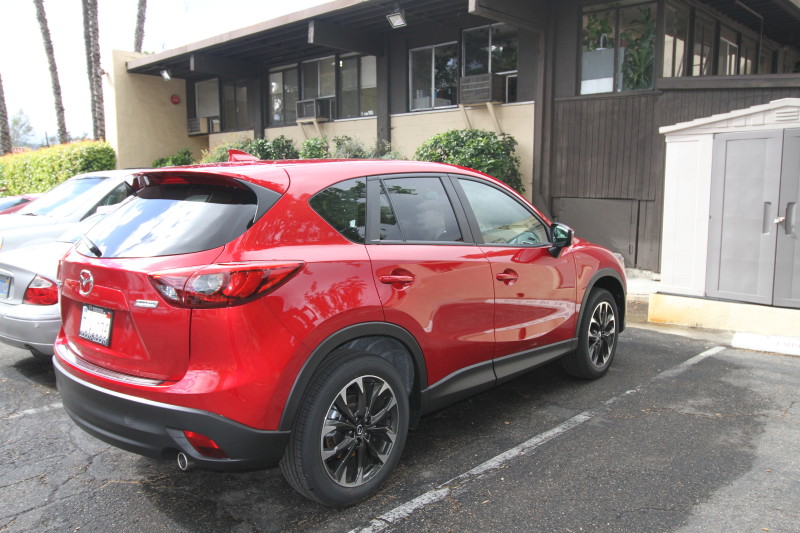 Of course, a good road trip car needs to have plenty of luggage space and the Mazda CX5 delivers. We stored 2 large suitcase in the back and still had plenty of room for more. I can easily see a minimum of 4 suitcases fitting in the Mazda along with additional smaller bags.
Not convinced yet?
Here are 5 more reasons that the MAZDA CX5 make a great road trip car
1. Auto slow down: This is a great feature of the engine that automatically slows the vehicle down when driving through hilly terrain. Older cars just continue to pick up speed as it moves down a hill forcing the driver to apply the brakes frequently. However, the auto slow down (NOT the technical name) keeps the car at a consistent speed.
2. Side warning: Available Blind Spot Monitoring alerts you if a vehicle or object is in one of your blind spots and it's unsafe to change lanes. The warning comes as a flashing light in the side mirrors. This was great for driving in SoCal traffic.
3. Auto wipers: First time I have ever had this feature on a car and I think it's one of the coolest things. Set the wipers to auto and the wipers work according to the amount of rain. A downpour had the wipers moving quickly while a light sprinkle kept them on a delay. The best part is I could just concentrate on driving and not worry about turning the wipers up, down or off. It's taken care of automatically. Nice work Mazda!
4. Gas mileage: This is an important one when it comes to a great road trip car. If the gas mileage isn't good then it's not going to make the cut. The Mazda CX5 done great even in heavy LA traffic. I drove it many, many miles and it took a tank and a half. About $45 with LA gas prices. I couldn't have been happier.
5. Smart traction technology: This technology, aptly named Active Torque Split All-Wheel Drive, moves the power between the front and rear axels to find the best available traction and keep you in control of the car. Useful in challenging terrain and in different weather.  It worked well on the rain slicked roads.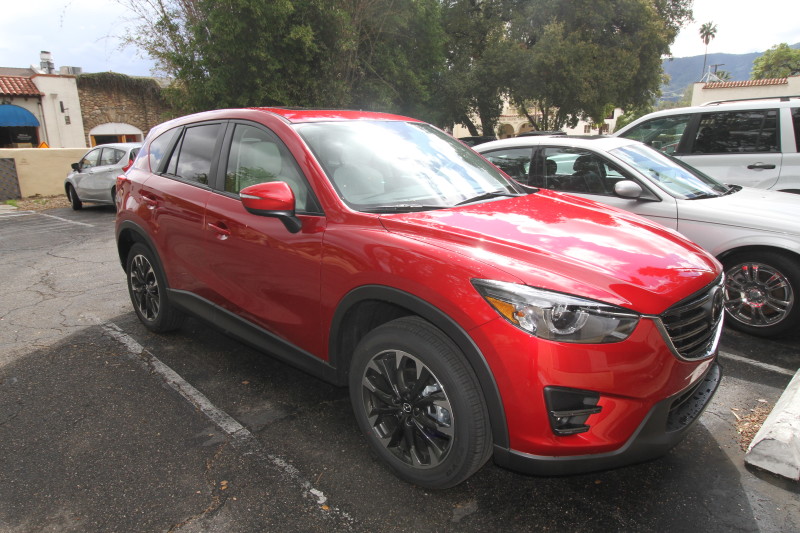 The interior was just as road trip friendly as the engine and performance. All controls were easily accessible from the steering wheel: cruise, radio, wipers, lights, etc. The test drive model came equipped with a back up camera, one of my favorite features on any car, which made parallel parking a breeze.
Mazda has thought of everything to make driving easier so all you have to do is focus on the road.
You can find all the tech info and more photos of this beauty over on the Mazda website. It should probably come with a bit of a warning that you might fall in love and start pricing out a new vehicle. Don't say I didn't warn you.
What is your favorite feature?