I have absolutely adored ABBA for as long as I can remember. My love for them tends to get me some odd looks at times when asked my favorite band, but I don't really care. Once a fan, always a fan 🙂  Plus, what's not to love? Excellent music, rockin' outfits and it's the music that spurred a theater production and then a movie like no other. The Broadway rendition of Mamma Mia was so good I went to Toronto, Chicago and Grand Rapids to watch it. When the first movie lit up the big screen you know I was there and the same can be said fo Mamma Mia! Here We Go Again.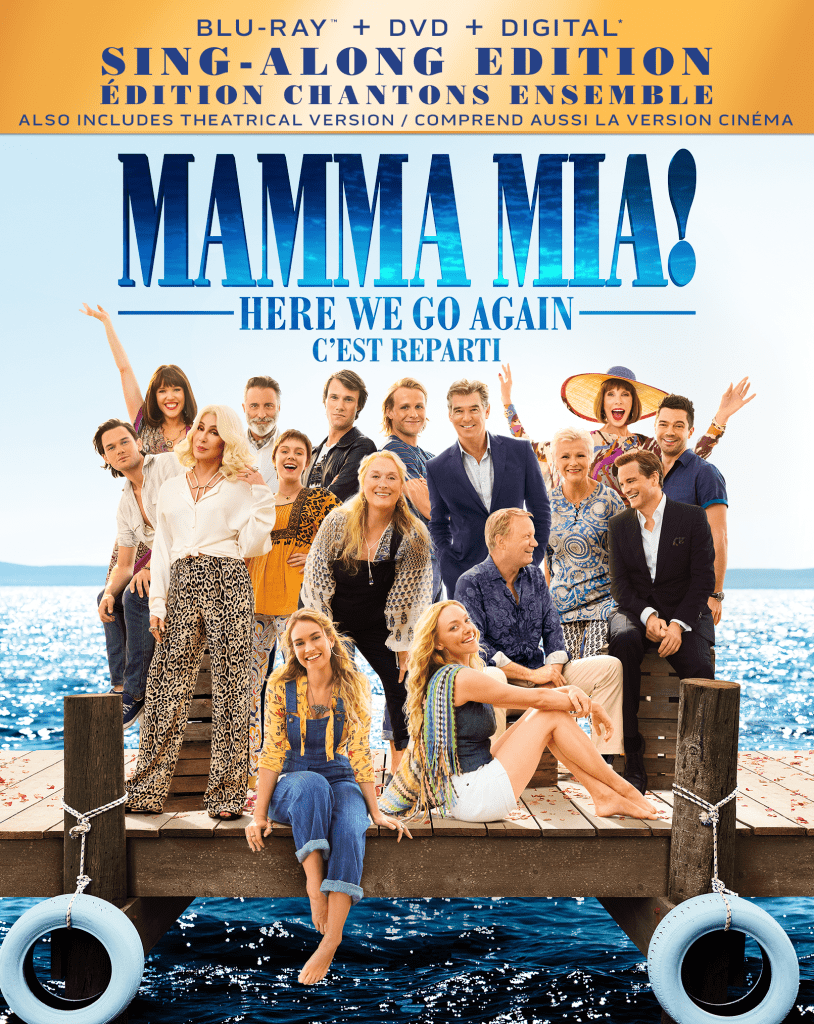 Although, where all the time went between movies completely renders me speechless. TEN YEARS, y'all! Ten years between the two movies. I was stunned to realize it had been that long. But, ABBA music is a gift that just keeps giving and I was thrilled to see Mamma Mia! Here We Go Again in the theater.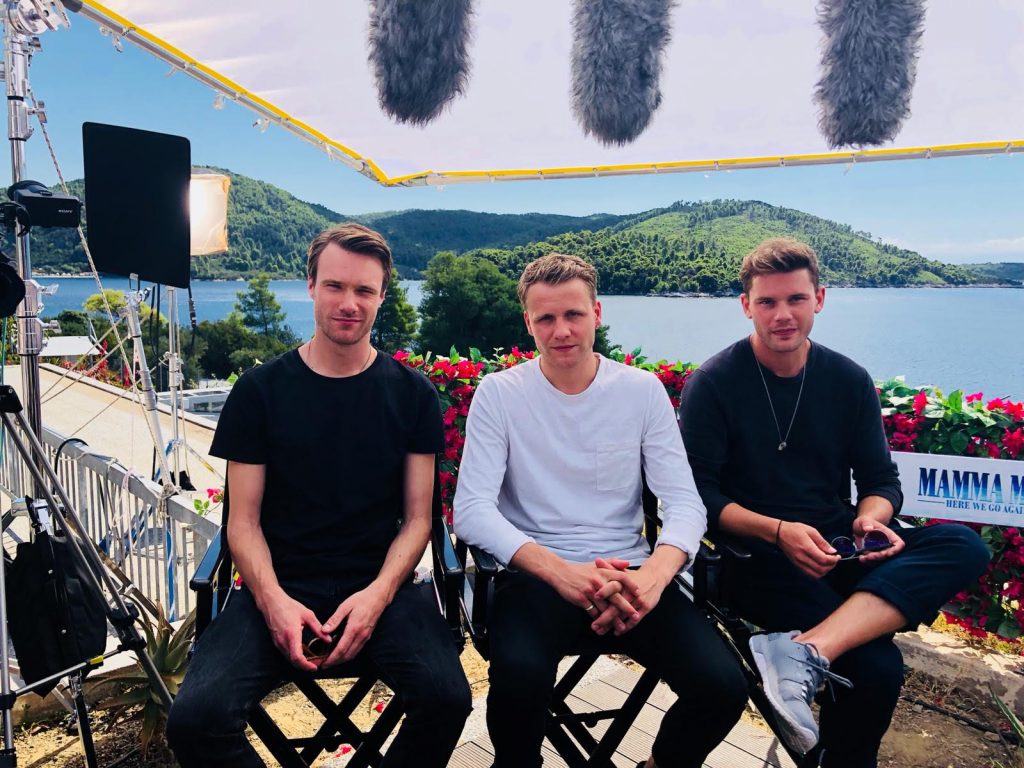 MY THOUGHTS ABOUT MAMMA MIA! HERE WE GO AGAIN
I really enjoyed the storyline of the movie. It's a look of what happens after the first movie ends and a look back at what happened before the timeframe of the first movie. It sounds like it wouldn't work, but it works really well.
I went through all the emotions during the film. I laughed and I cried. I may have sang along, not loudly, but I can't help myself. If ABBA is playing there is a 99% chance I'm signing.
This movie, just like the first one, stars Pierce Brosnan and ANY movie with him gets my rear in a theater seat. Granted starring in Mamma Mia! Here We Go Again may not be a 007 role, but who cares. He is easy on the eyes and fun to watch on the big screen.
You'll want to watch for cameo roles from two of ABBA's members: Björn Ulvaeus and Benny Andersson. So much fun looking for their appearance in the movie.
As you can imagine I give the movie two thumbs up and I put the DVD/BlueRay edition on the list of must-have movies for ABBA fans. This edition is a sing-along edition which I LOVE LOVE LOVE.
ABOUT MAMMA MIA! HERE WE GO AGAIN
Bring family and friends together and have the time of your life with MAMMA MIA! HERE WE GO AGAIN Sing-Along Edition, the all-new smash-hit romantic comedy based on the songs of ABBA, for a one-of-a-kind at home experience.  
Ten years after MAMMA MIA! The Movie, MAMMA MIA! HERE WE GO AGAIN invites you to return to the magical Greek island of Kalokairi to continue the story's emotional journey of family and friendship whilst discovering just how those life-changing relationships were formed and includes hit songs such as When I Kissed The Teacher, Fernando and Dancing Queen.
Both a prequel and a sequel, the film tells two stories: present day as Sophie Sheridan prepares for the grand reopening of her mother Donna's hotel and 1979 when young Donna first arrives on the island. Sophie learns about her mother's exciting, fun-filled adventures with the young Dynamos, Tanya and Rosie, and how young Donna first met her three possible dads Harry, Bill and Sam all those years ago. 
Deemed as "a relentlessly sunny musical romp" by Leah Greenblatt, Entertainment Weekly, MAMMA MIA! HERE WE GO AGAIN is filled with summer fun, joy and romance that allows audiences to tap into their inner dancing queens in their own living rooms!
Get ready to sing and dance all over again with the entire cast and go behind the scenes with MAMMA MIA! HERE WE GO AGAIN on Digital, 4K Ultra HD, Blu-rayTM and DVD – with over an hour of bonus features including one- of-a-kind lyric videos and a never-before-seen performance of "I Wonder."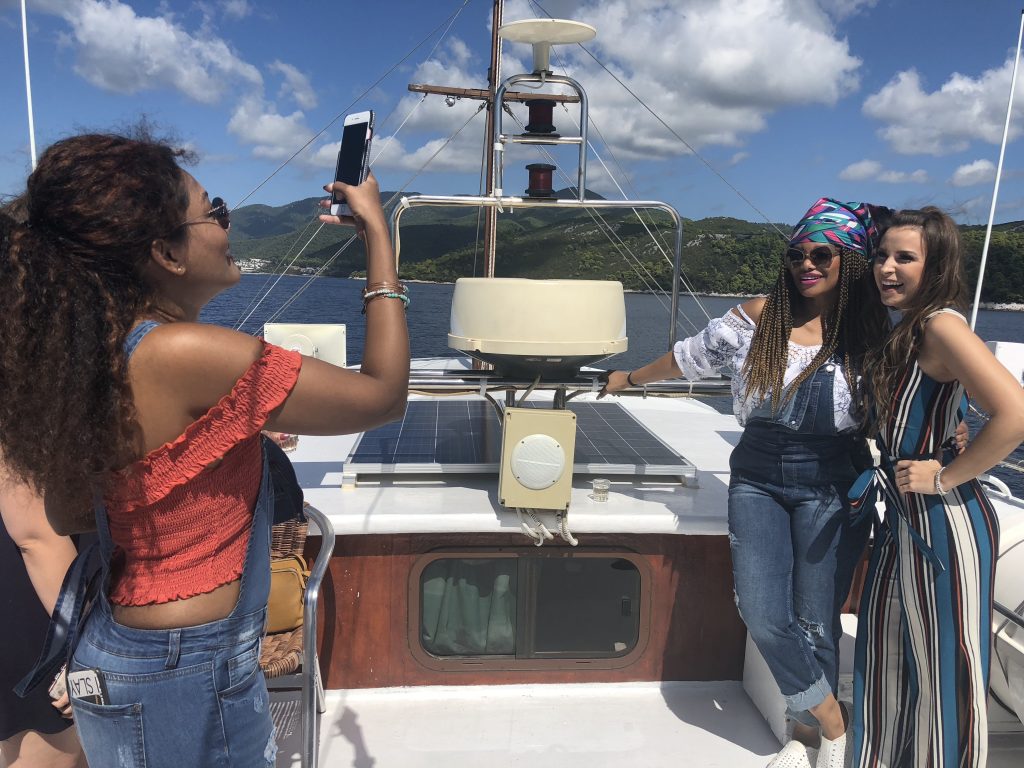 WIN A COPY OF MAMMA MIA! HERE WE GO AGAIN
Enter to win by completing one or all the items listed on the Rafflecopter form below. A winner will be selected Friday, November 9th, 2018. Note: Prize is shipped by a 3rd party, Just Short of Crazy/Deb Thompson is not responsible for prize fulfillment.