I was headed to Chicago for the International Home and Housewares Show. I've tried to attend this show the past two years and life always intervenes. This year I made a much bigger effort to attend and actually made it work. Staying in Chicago wasn't really in the budget (increased hotel prices, paying to park, etc) so I looked at a nearby hotel where I could also make a lot of meals, therefore, saving money on eating out. Extended Stay America in Bedford Park was the perfect option for my trip to the city.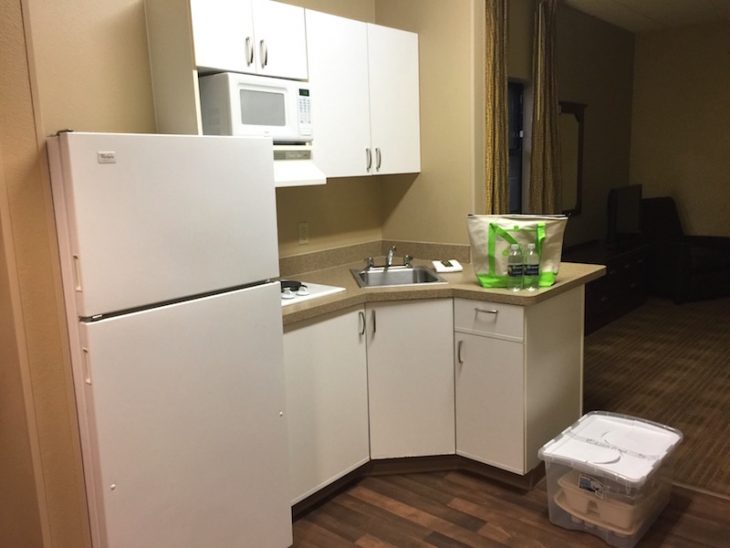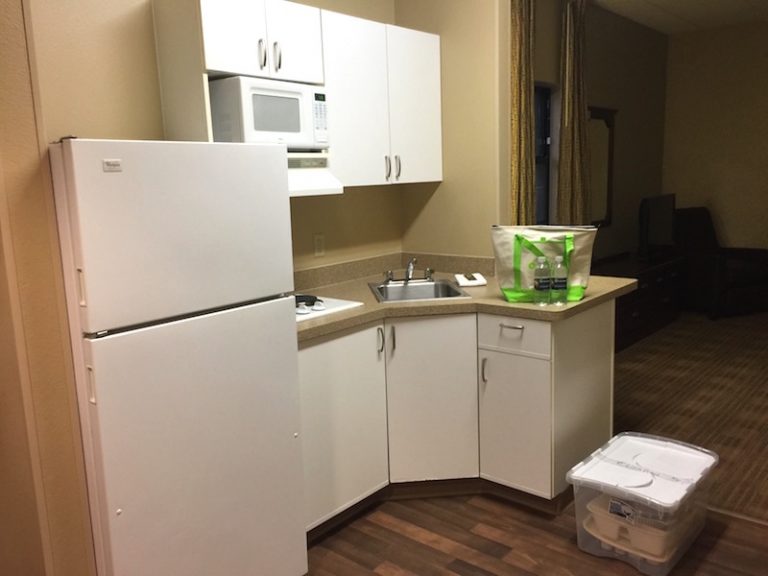 Located a quick 20-minues from the Convention Center it offers free parking AND a kitchenette (full fridge, micro, stove top). Plus it's near a Target so if you forget anything you a less than a five-minute drive from the store.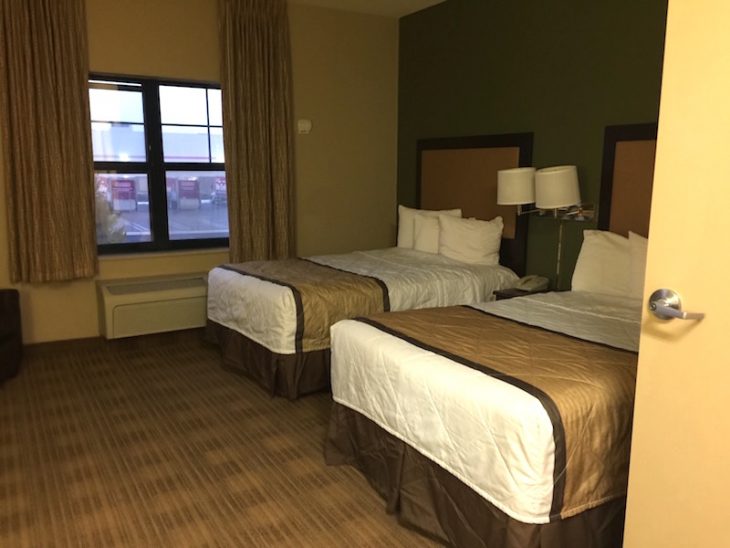 Extended Stay America was clean and convenient. I loved having the option of making food in my hotel room. I did bring my favorite travel pan, Red Copper, with me.  It cooks up food perfectly PLUS cleans up really easy. My biggest challenge when cooking away from home is usually the pans so I solve that problem by traveling with my own. It doesn't take hardly any room and I can make a variety of meals in it.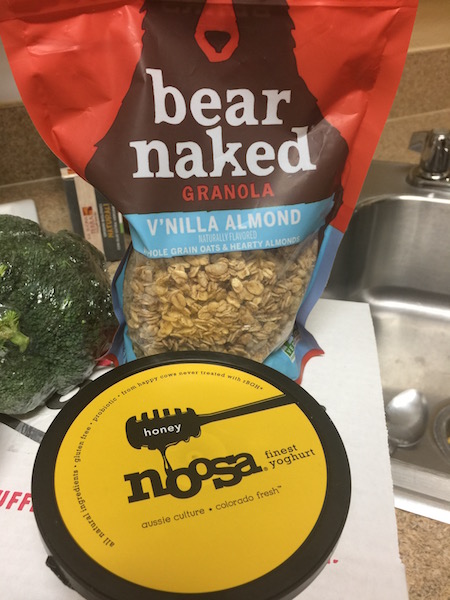 I brought quick food for breakfast like yogurt & granola and cereal bars and more hearty items for dinner like risotto and grilled sandwiches. Having a full-size fridge is a bonus because it easily stored my pizza that I picked up from Giordano's which just happens to be right down the road. (Fun tip—the parking lot is a fantastic place to watch planes landing at Midway).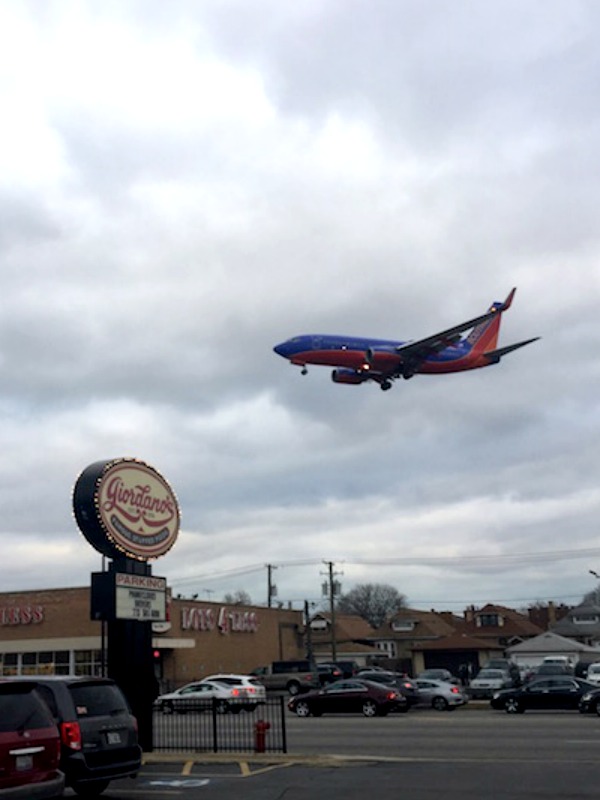 It's nice being able to make food when traveling. Especially since eating out is usually expensive and not always the healthiest choice. Cooking in I control the quality and ingredients, which is very helpful when food allergies are involved. Plus, after a day of driving there is something comforting about a home cooked meal.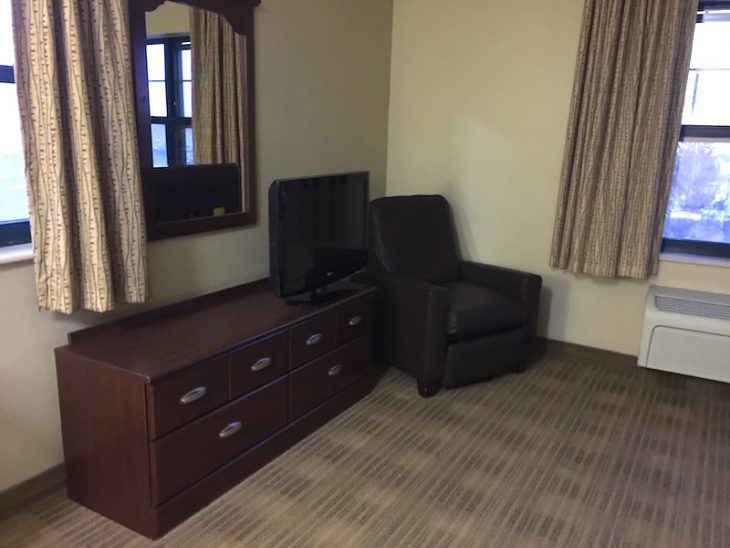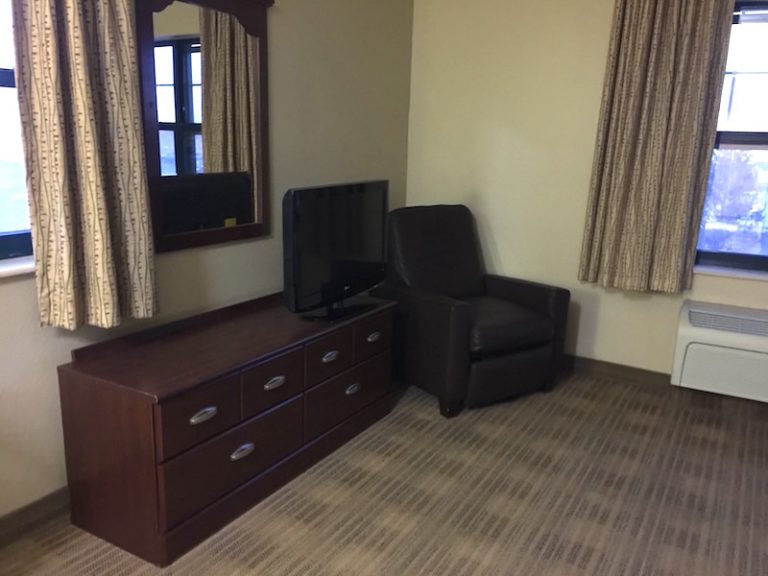 Luckily, Extended Stay America is located across the United States and has very competitive rates. Next time you road trip or vacation consider staying with them and enjoy a home meal while relaxing at the end of the day.
disclaimer: Thanks to Extended Stay America for providing my stay.
***PIN ME***