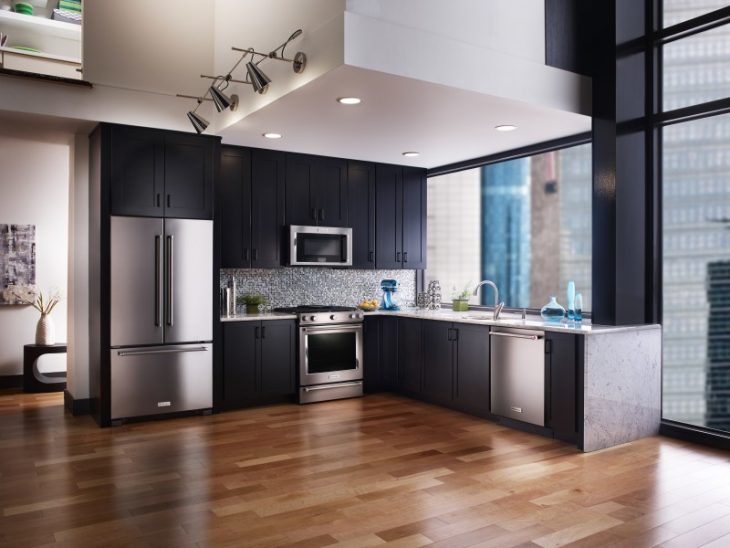 disclaimer:  The reviewer has been compensated in the form of a Best Buy Gift Card for this post. The reviewer is grateful for the opportunity to put more coin towards a much needed new computer since her current computer is limping along 😉 Plus, this post is all about the new line of KitchenAid Appliances, what's not to love?
We all know that KitchenAid stand mixers have been the rage for years. KitchenAid moved from their standard color to a whole rainbow of colors making non-bakers into bakers just for the joy of having a pretty appliance on their counter. Hey, I don't blame anyone. Those things are gorgeous and if I have to be in the kitchen I want to be surrounded by pretty things. KitchenAid's loyal customers are going to be thrilled to learn that they now offer a complete line of kitchen appliances. I kid you not! Head over to your local Best Buy and check out the selection of KitchenAid ranges and refrigerators.
This is a great opportunity to remodel or refresh your kitchen, plus you'll have nice chef-quality appliances without breaking the bank.  Additionally, Best Buy is offering 18 months major appliance financing or 5% rewards PLUS free delivery on purchases $399+.
KITCHENAID RANGES
Be ready to be impressed. Here's the new features offered on KitchenAid ranges:
The all new Slide-in Ranges fit the traditional freestanding cut-out for a seamless look that provides exceptional cooking and baking. Hey, anything that wants to help me get it right in the kitchen is a bonus.
Ranges have options in Electric and Dual Fuel for more ways to cook.
Even-Heat™ Technology means flawless results in our wall ovens and ranges.  We've all baked something in the oven that burns one side and the other side is raw, right? No, just me?? Well, no more with KitchenAid's Even-Heat Technology.
If that wasn't enough there is also a steam rack and steam bake cooking options AND a baking drawer to keep dishes warm or to dry herbs and fruit.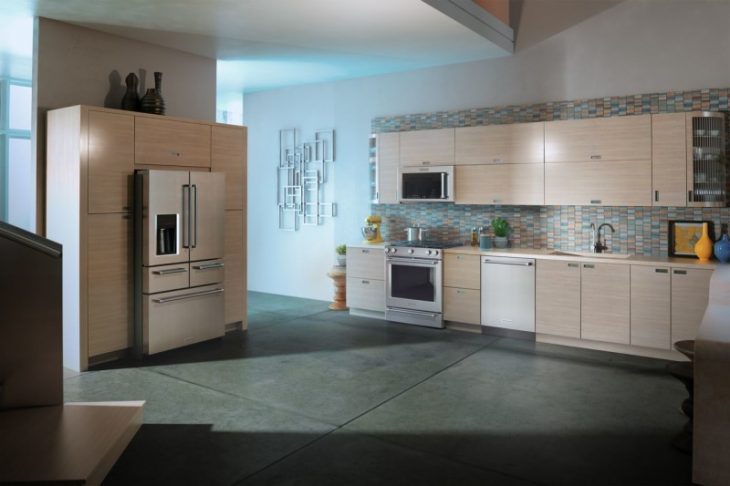 KITCHENAID REFRIGERATION 
The refrigerators offer plenty of great unique features as well. Check this out:
The new French Door Refrigeration Configuration offers more drawers (yay) and FIVE doors for the ultimate in flexibility, organized storage and easier access to food. Organized is a great option!
The new 36" French Door Bottom Mount Built-in Refrigerator has platinum interior design. Well, isn't that just fancy. I kind of like it 😉
Both offer luxury fit, feel and finish with soft close pantry drawers, new crispers, platinum interior with under shelf lighting.
Let's just keep our fingers crossed that Kitchen Aid will start making their appliances in colors to match their mixers. Colorful kitchens for the win!!