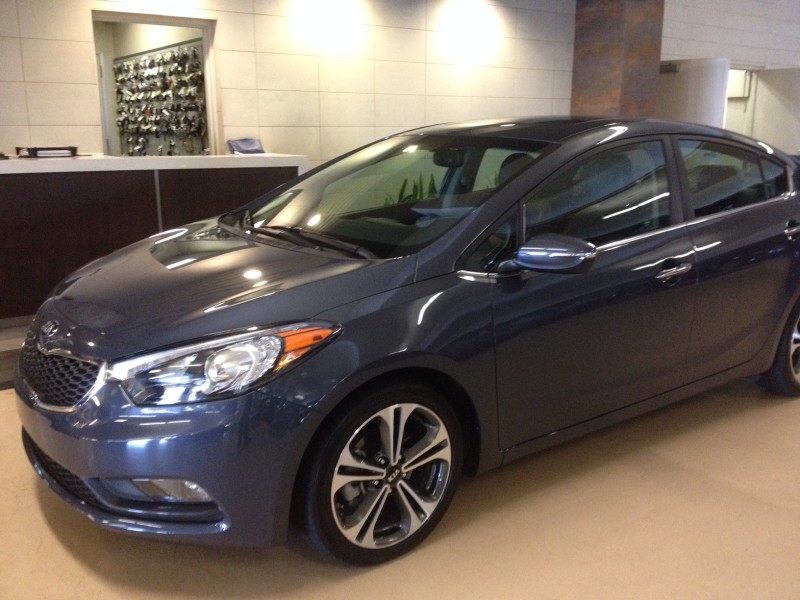 I had the opportunity to take the KIA Forte for a test drive for a couple days while I was in California recently. I was traveling solo which was perfect for the Forte. It's a 4-door, 4-passenger car, but I would recommend it for one or two leaving the backseat open for tote bags, camera bags and the like. The Kia Forte I drove was a lovely slate color and we had a lot of fun together exploring southern California.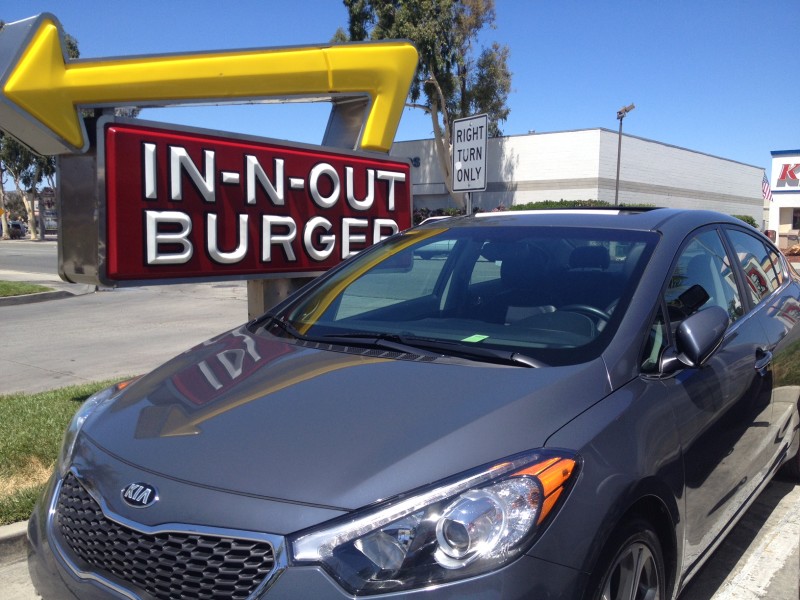 When in California it is a MUST to stop at In-N-Out Burger. At home you won't find me anywhere near a fast food joint, but when I'm on the West Coast a stop here is a sure thing.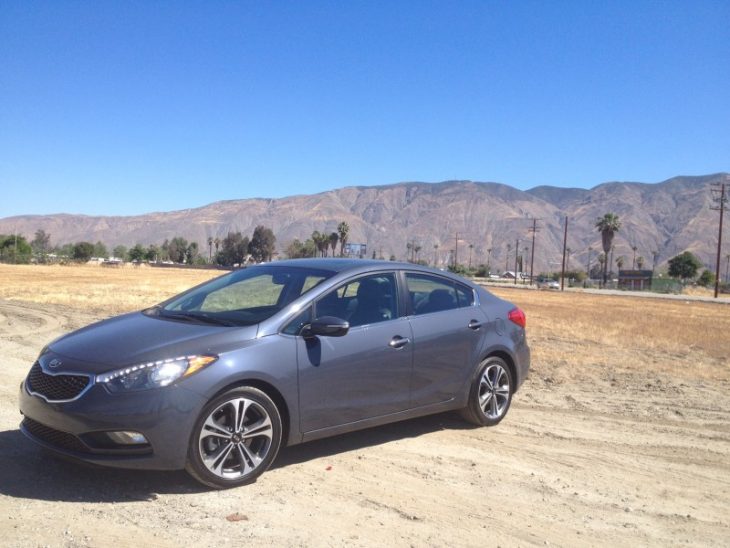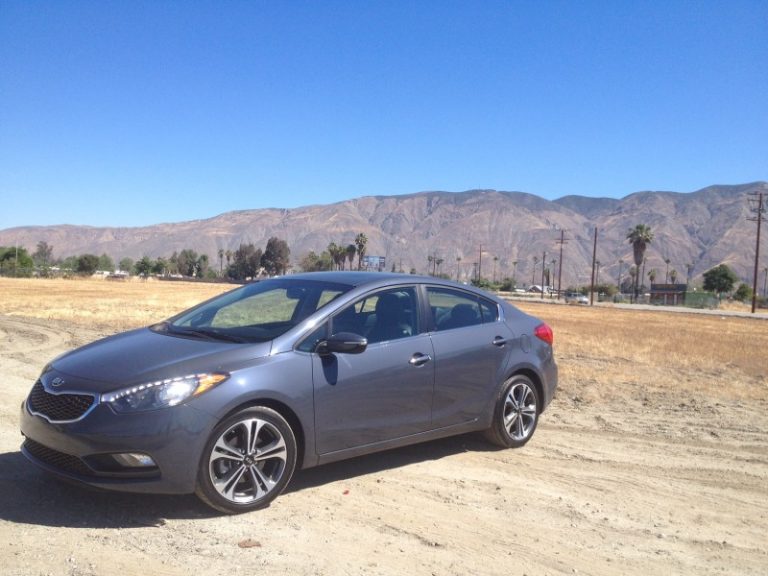 I drove the KIA to San Jacinto Valley, between LA and Palm Springs, to visit friends I made during my snowbird adventure. Most of the trip was highway miles, but when I got closer to San Jacinto Valley it was 2-lane roads and beautiful views. While driving the Forte I was reminded of why I love this part of California so very much. Sunny skies, palm trees and mountain views. Life is good.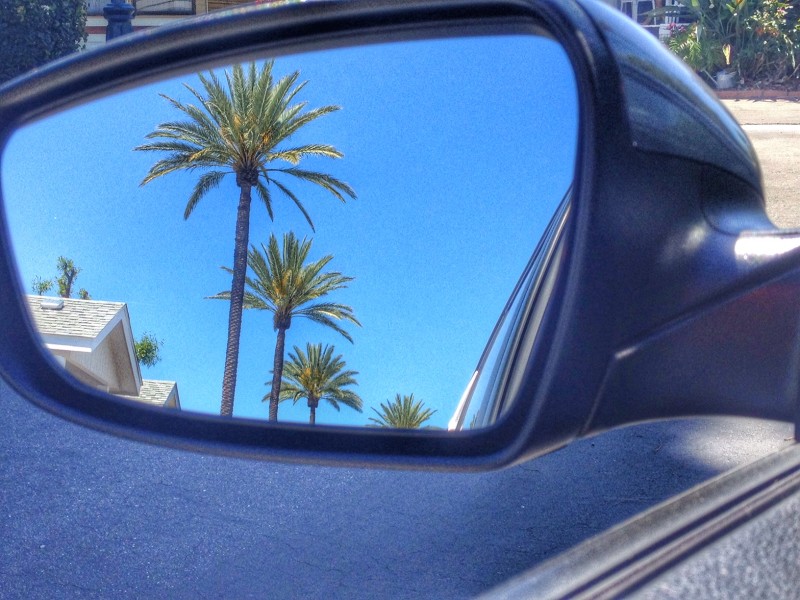 Palm trees in front of me, palm trees behind me. I do believe I'm meant for a tropical life. Thrilled to drive the Kia Forte around San Jacinto Valley as I visited with friends and attended California's state play, Ramona.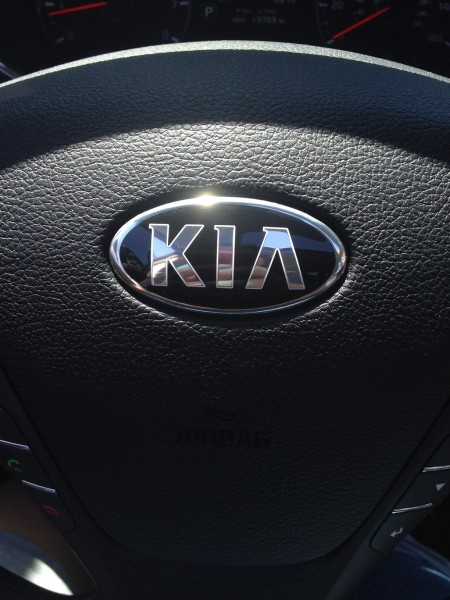 The KIA Forte is a comfy ride and handles very well. The one con of the car is that it does have a bit of road noise inside the car. Some cars are quiet inside and others not so much. The Forte falls into the not so much category, but it's not so bad that I wouldn't drive it again. It is just something to be aware of and something that I'm always aware of when test driving a car. Quite honestly, I've yet to find a car I wouldn't drive a second time.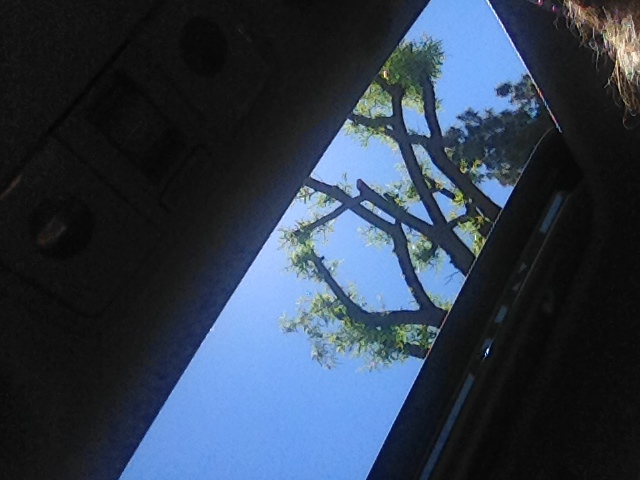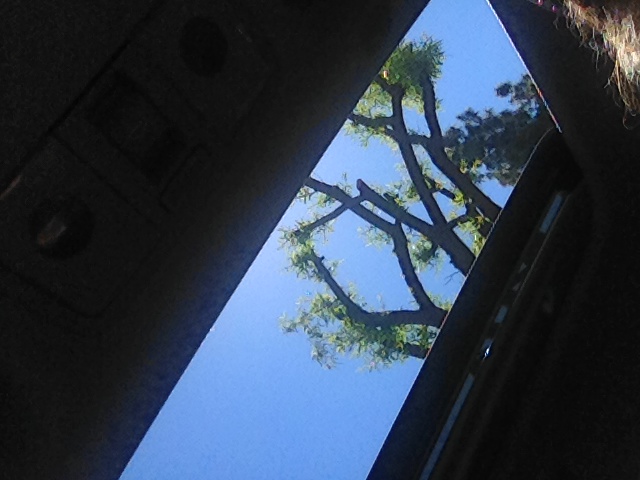 This KIA came equipped with a sun roof and you all know I had that open the entire time I was in California. Perfect way to enjoy a drive and the weather.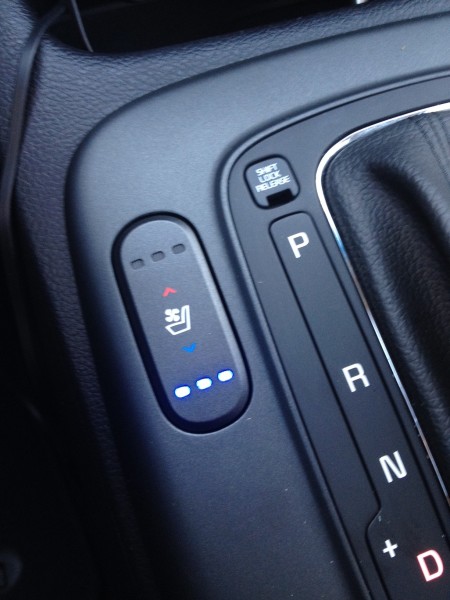 The best feature though was the air conditioned seats! Oh me, oh my. This was awesome. The one thing I tend to dislike about leather interiors is that its super cold in the winter and way too hot in the summer. KIA has fixed that problem by offering heated or cooled seats. Excellent! Thankfully, I only had to use the cooling option during my test drive and I loved it.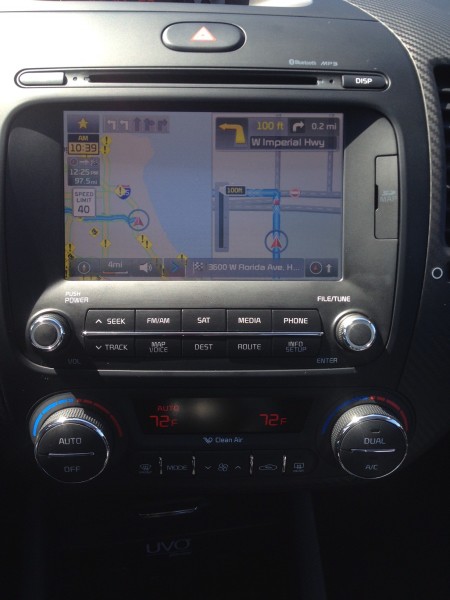 The car also include the handy in-dash map and backup camera. I'm thrilled to see backup cameras on more and more vehicles. I'm a firm believer that they should be a standard item on every single car.
The KIA Forte has plenty of space in the trunk for numerous suitcases and has lots of leg room in the front seats. The back seats are a little more limited and I think it would be a tight fit for adults or older teens, but would work well for 2 children.
If you are considering buying a new car take the KIA Forte for a test drive and see what you think. I found it great for city and highway driving and I think you'll enjoy it as well.