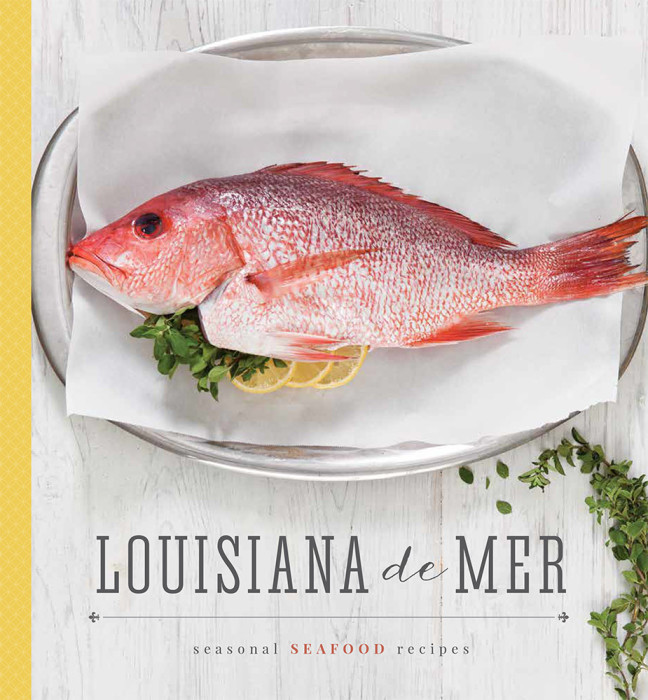 Disclaimer: Review copy and images provided by Hoffman Media. I wish I could take photos that look this great, but the credit goes to the pros at Hoffman Media for their exceptional creativity and skill.
I'm sure I've mentioned a time or two my love of Louisiana Cookin' magazine. I discovered it last year on my first trip to Louisiana and have been a fan ever since. There is always something good cooking in those magazine pages and the photography is always mouth watering. Lucky us, Louisiana Cookin' has just published their very first cookbook, Louisiana de Mer.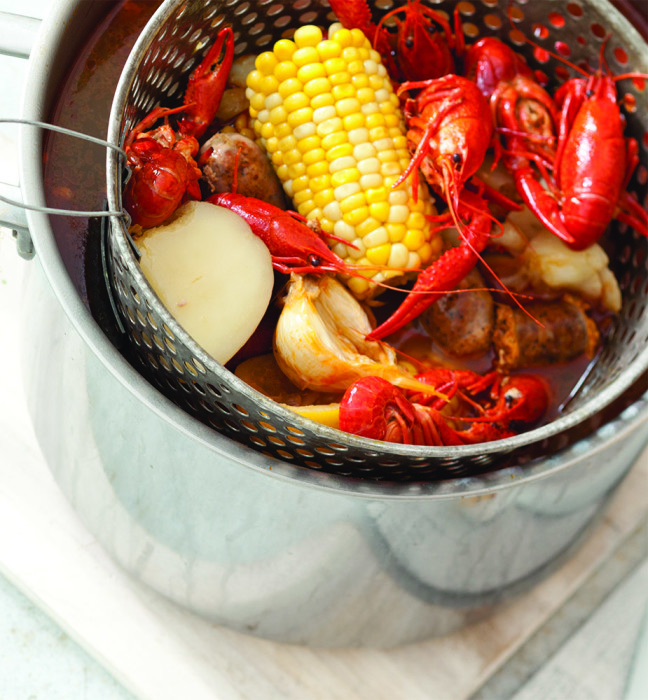 Louisiana de Mer is a 164-page hardcover cookbook full of seasonal seafood recipes for everything from Carnival to holiday parties. Seafood has always been at the core of Louisiana cooking due to it's coastal water, lakes, and access to the mighty Mississippi. Every recipe in the cookbook is accompanied by a gorgeous full-color photograph. Nothing sells me faster on a cookbook than beautiful food photography.

MY THOUGHTS ON LOUISIANA de MER
75 classic and updated seafood recipes grace the pages and will inspire you to add a little Louisiana to your next meal. All the classics are here including Etouffee, Gumbo, Beignets, Crawfish, and Po'Boys. Incredibly easy to follow recipes leaves no room for errors and, if followed as directed, will guarantee a great outcome.
The book also covers the Trinity (Roux may be the base, of all Louisiana cooking, but the Trinity is next in line–it's a must!), Spice Blends (I love having recipes for spice blends. I much prefer making my own.), and Basic Sauces and Stocks.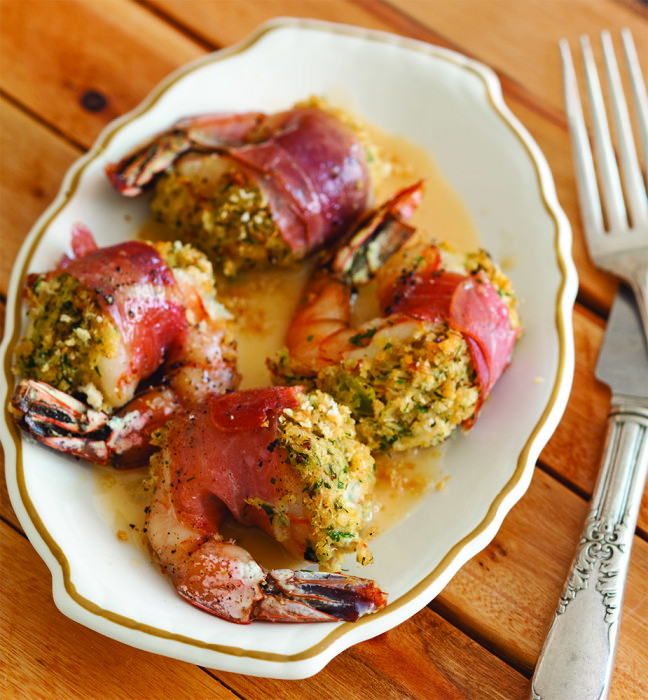 Looking through the book I'm sad I don't live closer to the sea. I'm finicky about my seafood and only purchase it from as close to the source as possible. Living in Michigan that is a bit of a challenge, but I know I want to track down some Louisiana shrimp to make the cornbread muffins on page 66 and the Fiery Grilled Shrimp and Garden Vegetables on page 42.
You are going to want to add Louisiana de Mer to your cookbook shelf. I have a feeling it will quickly become a family favorite. You can purchase it at HoffmanMediaStore.com/Seafood. While you are there be sure to add a subscription to Louisiana Cookin' magazine to your cart. It's published 6x a year and each issue contains authentic Louisiana recipes, tips from chefs and home cooks, and, of course, beautiful images.
LOUISIANA de MER Cookbook Giveaway