I think one of the most overlooked shorelines is the Louisiana Coast. There are over 3,000 miles of shores with ample sources of freshwater, millions of acres of marsh and the nearby Gulf of Mexico.  Some of the best and most diverse fishing in the world is found along the Louisiana Coast. Every season offers a new catch so fishing is a year round sport in Louisiana. Plus, this state has some of the most generous catch limits in the country allowing anglers to collect more fish here than in any other place in the continental U.S.
Five Great Reasons to "Fall" for Fishing in Coastal Louisiana
Bragging Rights for Catching a Cajun Grand Slam
All along the Creole Nature Trail in Cameron and Calcasieu Parishes, countless waterways and inlets beckon fishermen to stop and drop a line. Fall is peak fishing season, especially at, Calcasieu Lake, which is the largest of these waterways. The saltwater lake is known for the size and quantity of its redfish, flounder and speckled trout. Any angler lucky enough to catch all three of these species in one day can brag about netting the coveted "Cajun Grand Slam." Boat launches are available here, as well as experienced local fishing guides and charter services, to help fisherman in pursuit of an epic fish tale…and a delicious dinner.
Two Words: Crawfish Boil
Crawfish "fishing" is pure Cajun, and visitors to Vermilion Parish can see for themselves how these delicious crustaceans go from water to table with a hands-on excursion through Crawfish Haven Bed and Breakfast. Proprietor (and experienced crawfish farmer) Barry Toups kicks off the experience by taking guests on his specially-rigged combine to teach them how to catch and sort the crawfish. Later that evening, Barry throws a traditional crawfish boil under the outdoor pavilion at the Bed and Breakfast to celebrate and enjoy the spoils of the day. Guests of the B&B (which can be rented by the room, or the whole house) enjoy a discounted rate on the crawfish excursion, but anyone is welcome to book.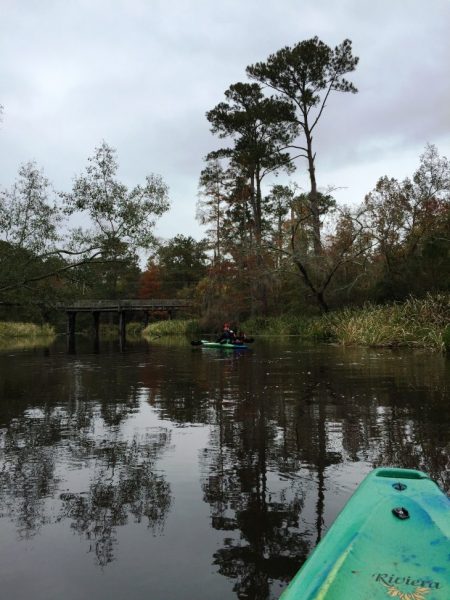 Fish Like a Local…From a Kayak
Kayak fishing has gained popularity on Louisiana's Northshore, where paddlers can fish the brackish waters of Cane Bayou between Fontainebleau State Park and Big Branch Marsh National Wildlife Refuge, all the way to where it empties into the Lake Pontchartrain estuary.
Working with a local outfitter like Bayou Adventure in Lacombe will help anglers uncover the fishing "sweet spots," as proprietor Shannon Griffin not only provides a map of bream, sac-au-lait, and bass hiding spots, she also drops paddlers at the launch with a rental kayak and poles, sells the proper bait, and shares some of her best fishing secrets. Another payoff to fishing from a kayak: this area is a wildlife preserve, so it's not unusual to spot an alligator, otters, eagles, and blue herons while gliding quietly through the bayou.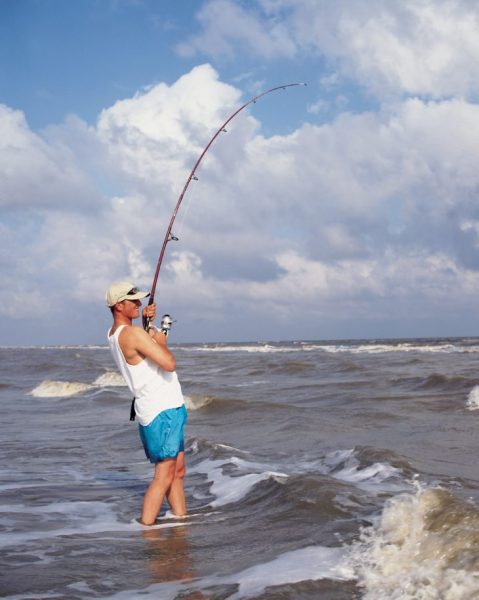 Watch Pro Anglers from Around the World Compete
Bayou Lafourche is one of the few places in the state where anglers can find freshwater, brackish, and saltwater fishing in one locale—a fisherman's dream. Those who consider fishing to be a spectator sport are also in luck: on December 4-11, the town of Leeville will host the sixth annual Hobie Fishing World Championship, which will draw close to 50 anglers from more than 25 countries to fish the waters of Lafourche Parish via Hobie Mirage Pro kayaks. Past Hobie World Championship events have been held in Australia, the Netherlands, and most recently, China.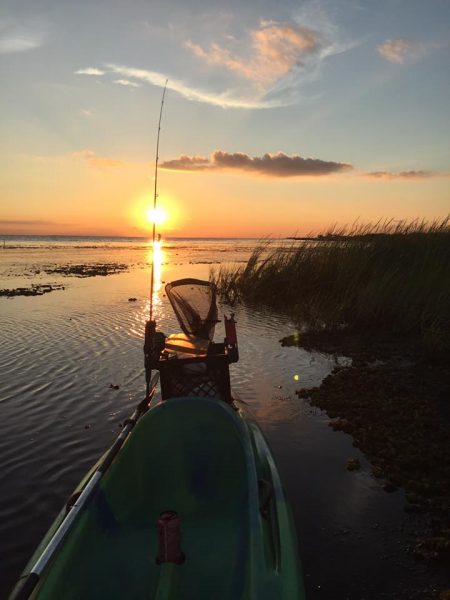 Go Gulfing
The Louisiana Coast's proximity to the Gulf of Mexico means visitors can be deep water fishing for shrimp, crab and snapper in, well, a snap. The Port of Delcambre's 28-slip recreational marina is an ideal starting point for a Gulf fishing excursion, as is the new boat launch in Leeville. Charter boats are available from both locations.
For more information about fishing of all types along the Louisiana coast click here.