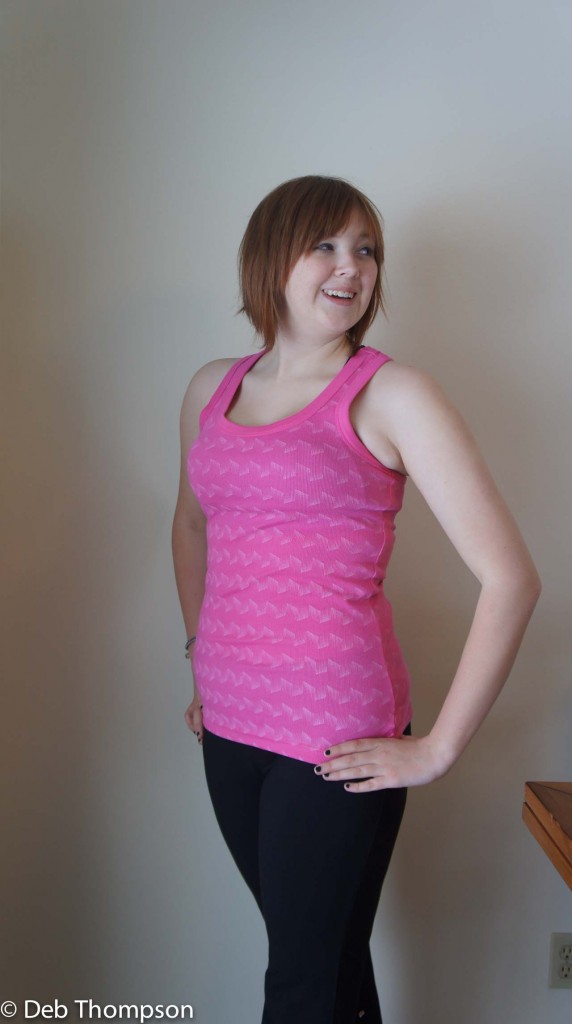 Getting in shape for travel is high on our priority list right now. We want to be able to do some long hikes and city walks without being completely exhausted at the end of the day. Em works out with me to keep me motivated so as a reward I found these great workout clothes for her from Jockey For Her that we both love. She is modeling the slim fit bootleg yoga pant, print rib tank top, and the va va voom sportbra.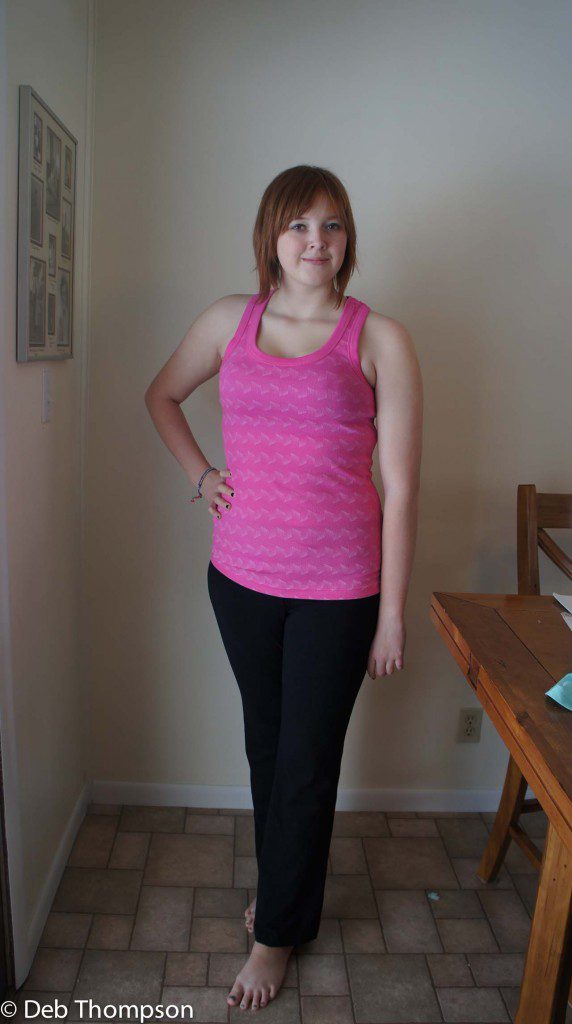 The items look fantastic on her. They fit perfectly, just snug enough, and allow her to easily move around which is important when exercising. The slim fit bootleg yoga pants (msrp $34) have a wicking gusset to keep moisture away from her body which keeps her dry and comfy. There is also a handy key pocket so that she has a place for her gym locker key. The pants are very comfortable and easily move with her body.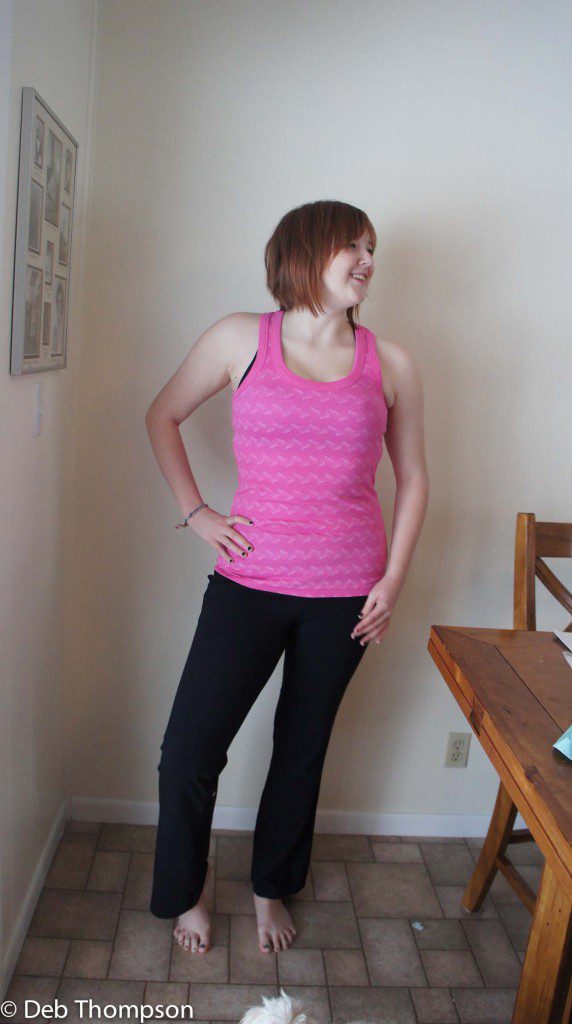 The Jockey For Her ribbed tank top in dazzle pink (msrp $28) fits perfectly for workouts. It also has moisture wicking to improve breathability and keep skin cool and dry. I really love how this tank looks on her.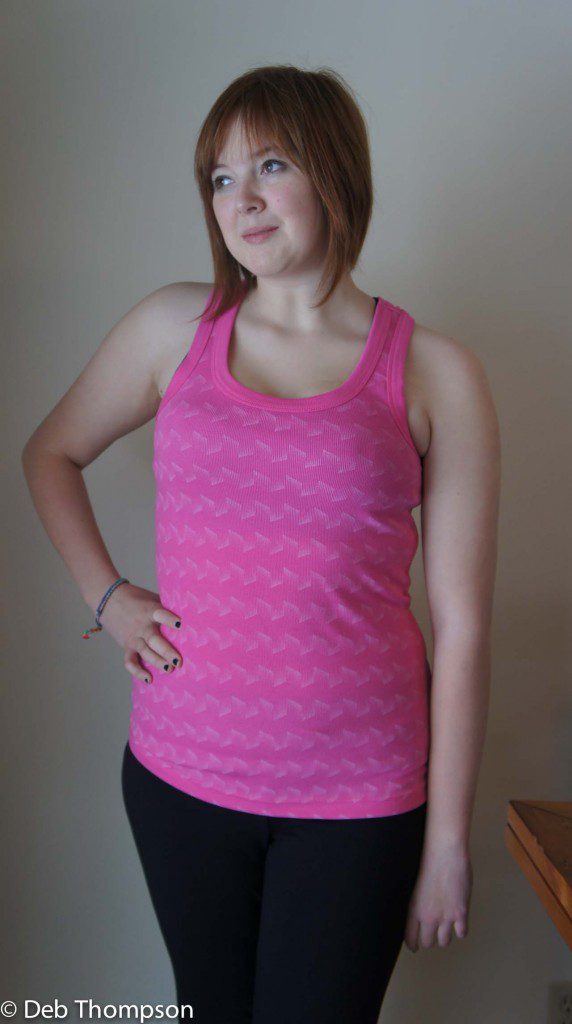 The fun pink print is very fashionable for the gym and is better than a beat up old t-shirt any day of the week. Plus, the T back style of the tank is a nice stylish touch.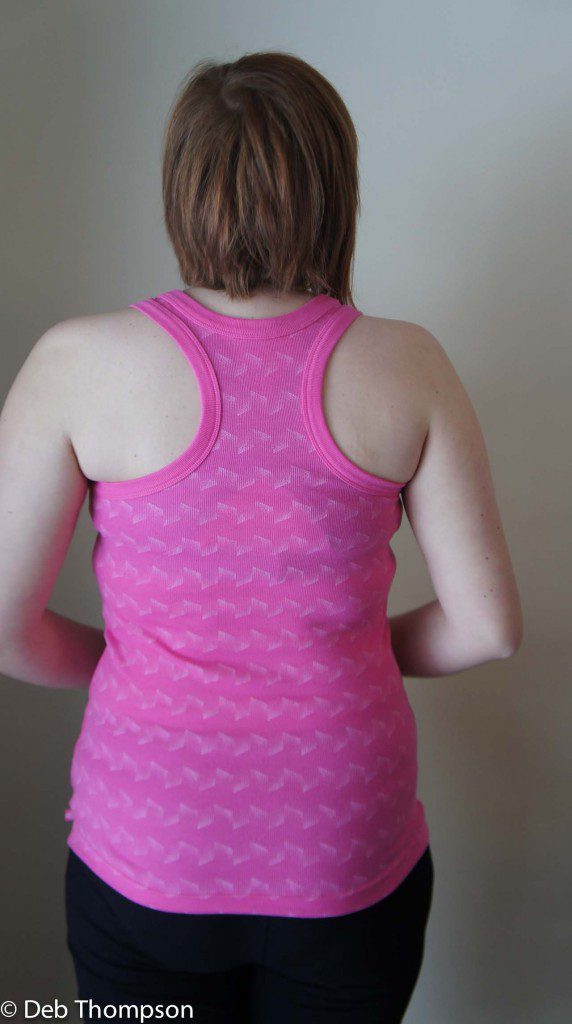 When starting a workout program its so important to support the girls and have an excellent sport bra. The Jockey For Her Va Va Voom Sports bra (msrp $42) does exactly what its suppose to….keeps everything exactly where its suppose to be!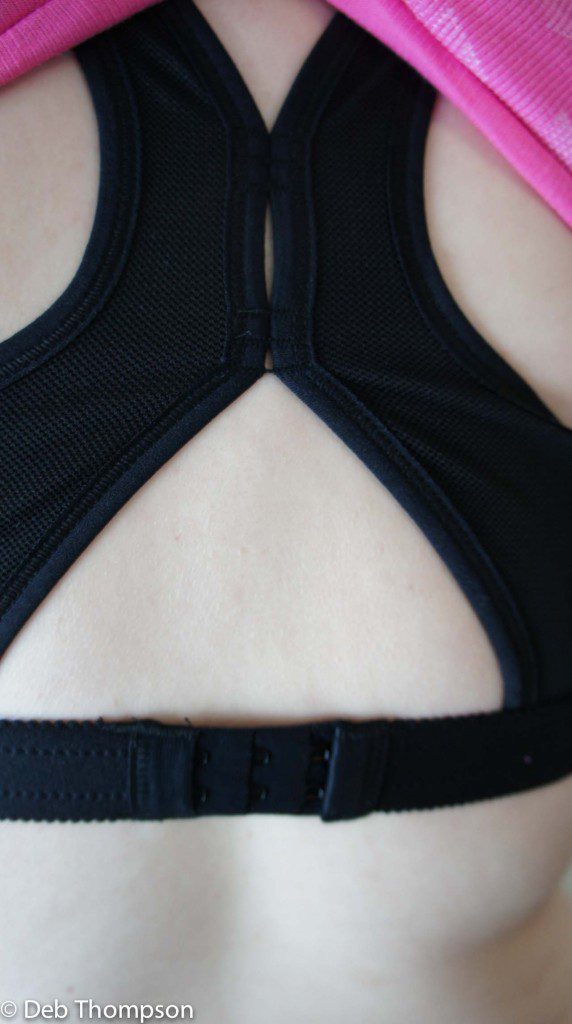 We both love the T back feature of this sports bra and the adjustable band. It is much easier to put this sports bra on and take off because you can unclasp the lower band. Like the other Jockey For Her garments the sports bra also has moisture wicking and you can also remove the push up bra cups if you like.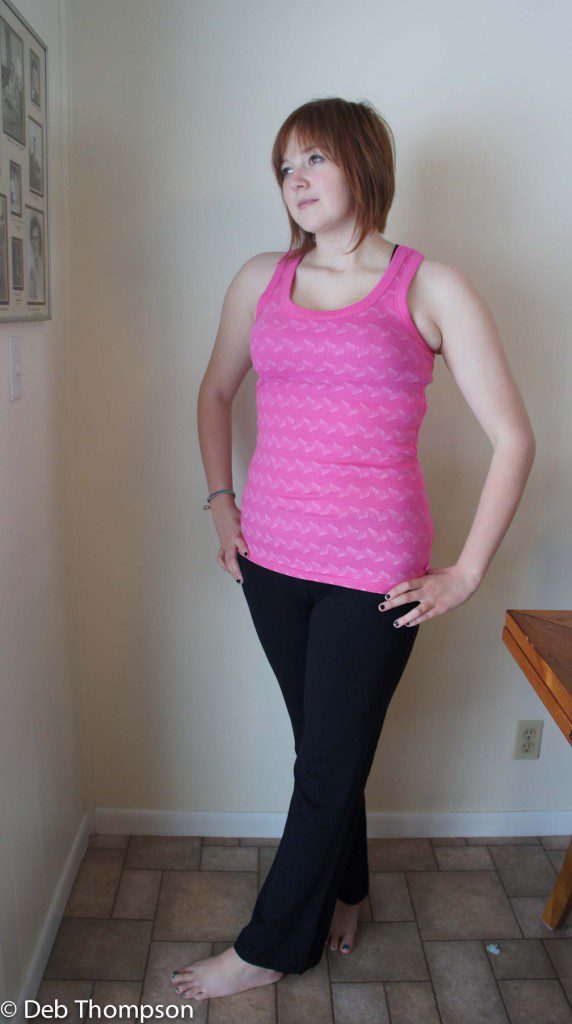 Overall, Em is thrilled with her new stylish workout clothes and we are both looking forward to being in better shape by the time summer rolls around so that we can travel and explore all day.
Learn more about Jockey For Her:
Website
Facebook
Twitter
i received product in exchange for my honest review.