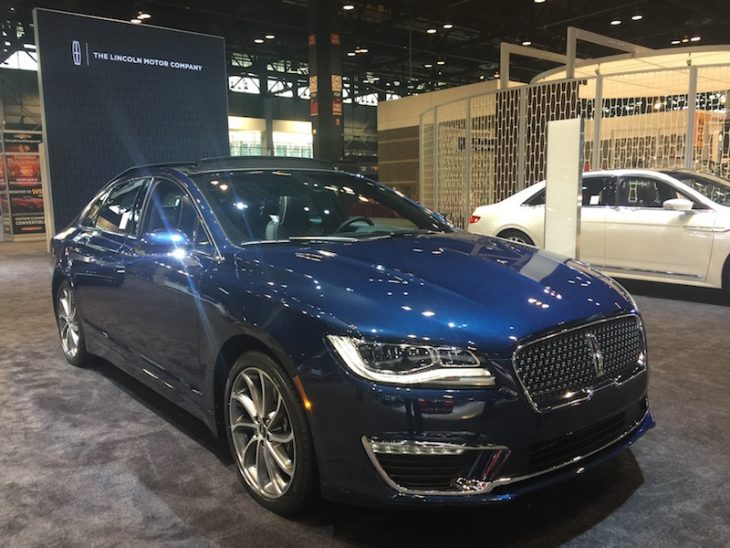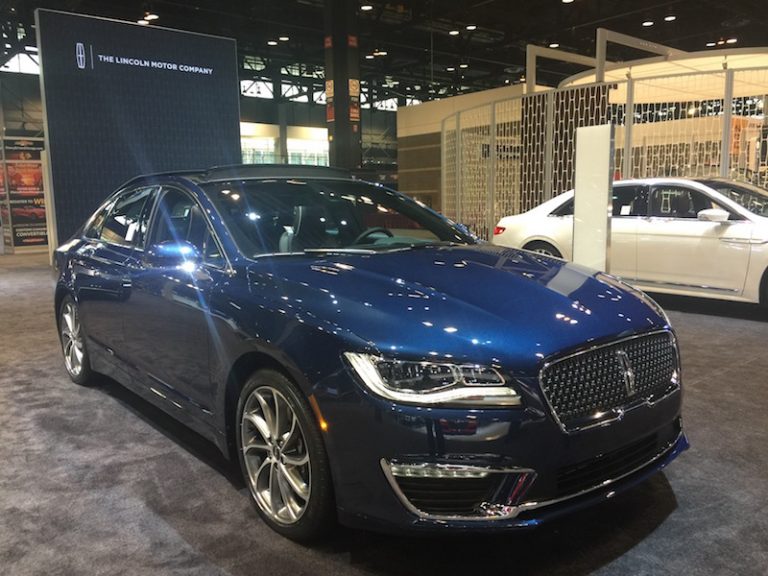 It's Auto Show season throughout the United States. Big auto brands descend on major cities to showcase the latest and greatest in automotive innovation. Of course, Detroit, in my opinion, is the big dog when it comes to reveals and tech talk, but the Chicago show is where I go when I want to get more up close with the cars, SUVs and trucks. Beyond the indoor test tracks and test drives though is a much cooler component to the show and that is the What Drives Her luncheon and the amazing life tips I always learn.
This year, through bad weather and questionable travel conditions, four prominent women in the automotive industry sat on a panel to give insight into careers in automotive as a female, car buying and life. Here's what they had to share.
This is just a very brief share of what is discussed during the What Drives Her Luncheon. If you are in the Chicago area next year during the auto show I highly recommend grabbing a ticket to this event. It is an empowering luncheon that proves women can and will succeed in this male-dominated industry.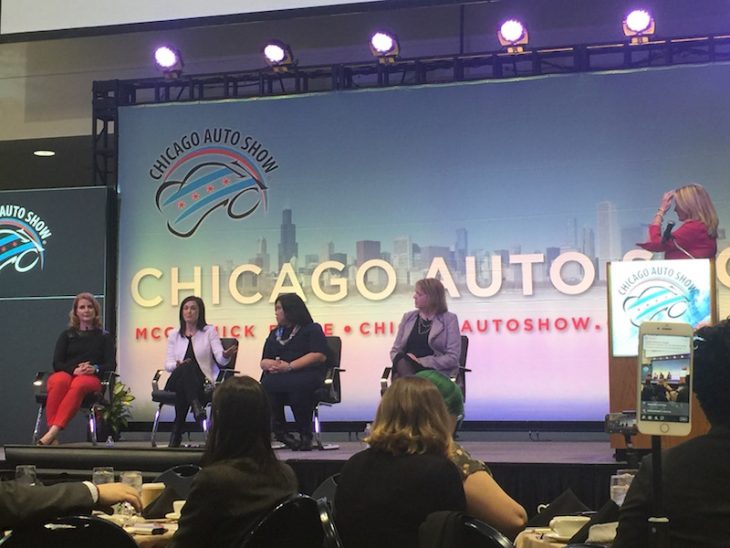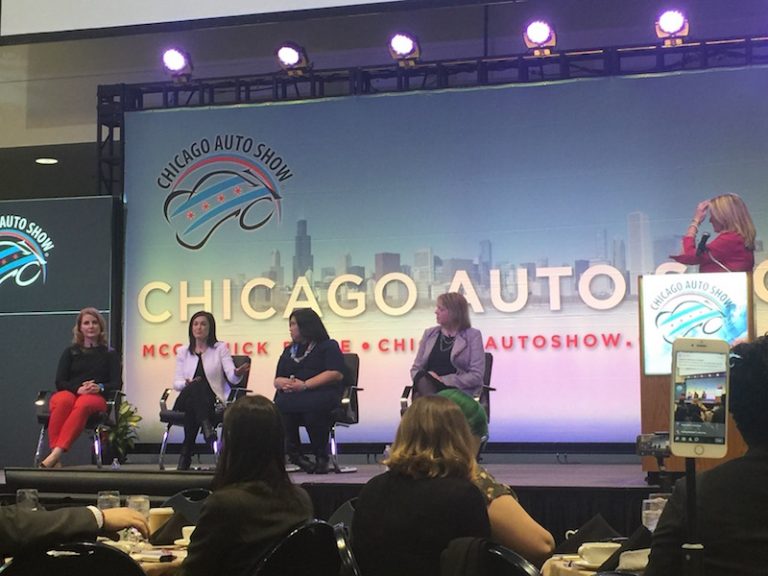 PANELISTS:
Jennifer Newman Cars.com Editor
Kim Stonehouse FB Manager, Auto Team
Cristina Aquino, Ford's Mini and Medium Utility Marketing Mgr
Jody Hall, VP SDMI
TREND: How do we close the gap between gender, race & equality and the finance gap.
Cristina Aquino
That's a big question with different ways to approach. It means advocating for parental leave for men and women. Women are equal stakeholders in delivering money but the same support isn't in their home life. We need to allow the structure in the workplace to enable that. We won't have that flexibility until a male co-worker states he needs to go home and take care of the family and doesn't receive applause for "taking care of the kids' it should just be part of the deal.
Its stil common place for men to take credit for womens ideas. We need to start giving credit where credit is due. Men need to start saying "I heard you and I acknowledge what you are saying." I want men to see women doing things.
Kim Stonehouse
Structural and individual changes, things that each of us can do. Women are more likely to get vague feedback then men and constructive feedback is needed to make advancements in their careers. When we think of being a mentor we need to provide realfeedback to those we are coaching.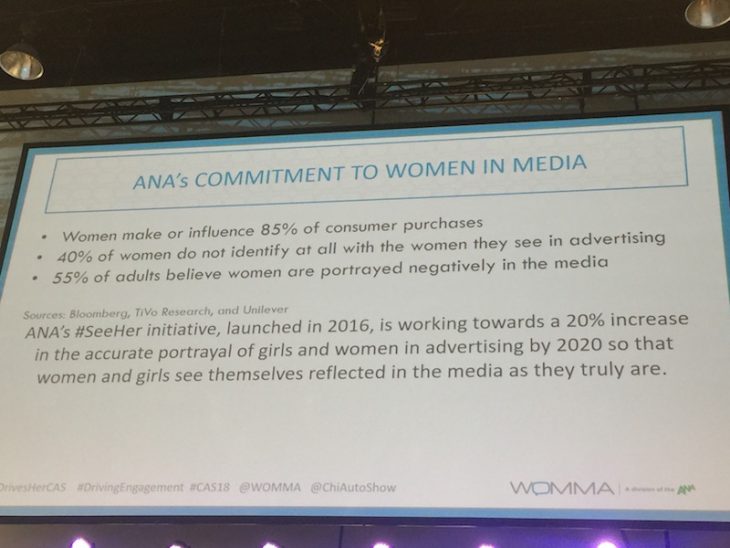 Trend: Technology tipping point, we are in a love/hate relationship with where tech is taking us.
Kim Stonehouse
There is all sorts of hype about robots, but there are more practical applications that are being implemented. If there is fear of technology let that be your competitors problem and move forward.
TREND: Singled out…people dont mind being single anymore, people are redefining family, partnerships, etc. 
What changes does this mean for tha automotive market?
We need to recogonize there are a variety of needs, not everyone has kids, 59% of female car shoppers are single women, they either havent had a family yet or they are empty nesters.
There are a lot of reasons women are shopping for cars and we need to make sure we are serving all of them, not just moms.
Lots of interest around ride sharing, people are wondering if it can replace ownership, its a nice layer on top of car ownership, things are still shaking out on that front, doubtful that it will replace ownership. We are thinking about price and reliability.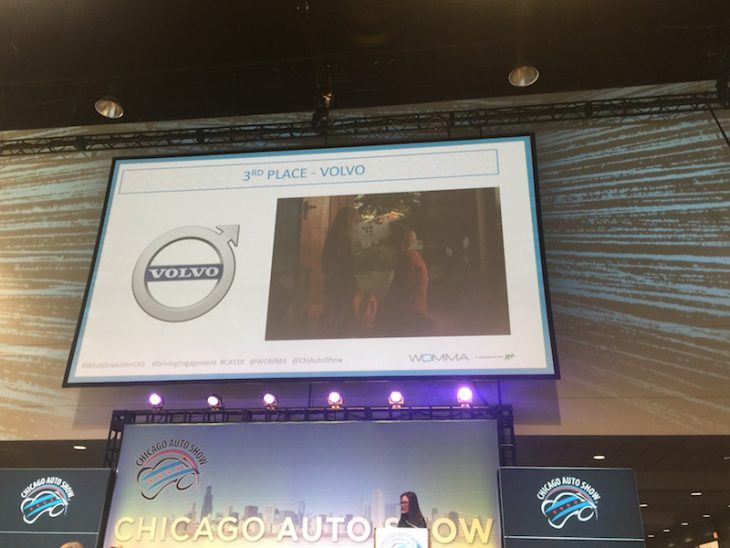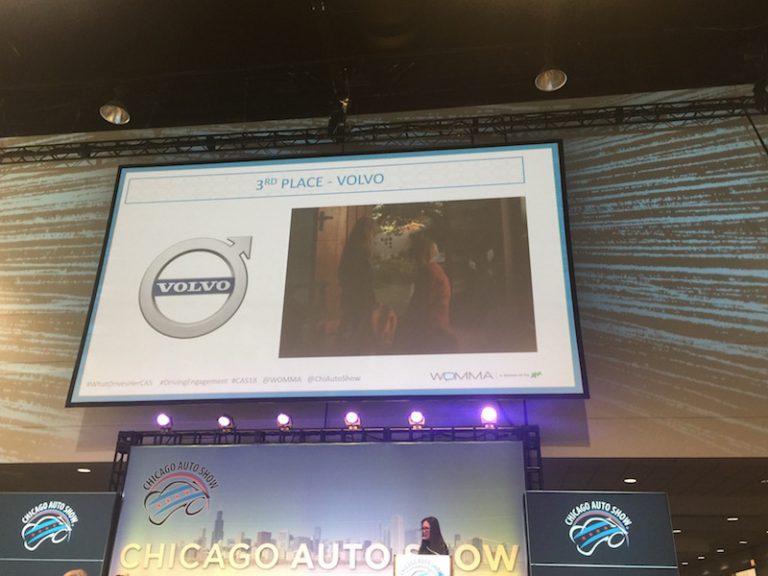 TREND: Compassionate Conscious-
Bad news sparks inside us a need to ease the pain, how to make things easier as a person and a business.
Kim Stonehouse
We have greater purpose in our jobs, not just to make money but to improve lives, "bringing the world closer together i s the new trend.
Cristina Aquino
Women left jobs because they didn't feel a strong sense of purpose. Having a "WHY" and being able to tie their day to day puprose to their "WHY" will keep them in their jobs.
Do you love what you do? Does it DO anything? Does is have a positive impact? The daily decision to stay in the automotive industry is because it connects her to the consumer.
Jennifer Newman
Very important to have that senses of purpose in the workplace.
Learn more at What Drives Her Luncheon