This post was sponsored by DePuy Synthes as part of an Ambassador Program for Influence Central and all opinions expressed in my post are my own.
Hip and knee pain isn't any joking matter and it's definitely something that can afflict any age. However, it seems to be worse the older you get. Em is in her early 20's and has had creaky knees for years. I'm a bit older (lol) and in recent years my knees have been starting to hurt and ache while hiking. That is not cool at all.
A recent hike up an incredibly steep incline reminded me that hip and knee pain isn't any joke. A half mile hike took 45 minutes to complete as we scrambled over large rocks and a verticle rise of 600 feet.
The return trip actually felt a bit harder because the downward momentum feels a bit more intimidating. However, after completing the trail I felt an incredible sense of accomplishment. It would be nice, though, to have completed that trail without knee pain agony.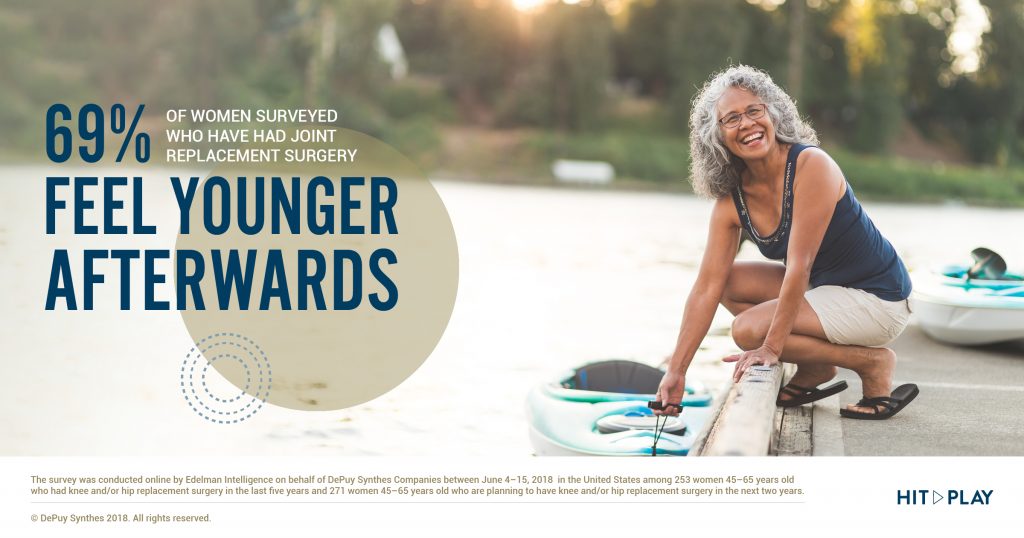 The knee pain puts roadblocks on engaging in fun activities with the family and while traveling. I push through the pain at times, but I pay for it later with achy joints. Other times, I simply have to decline to participate in an activity because the pain is just too much.
It's definitely time for me to chat up a doctor about possible knee pain solutions. If that means joint replacement surgery so be it. I'd rather new joints then missing out on the fun with the family.
I always thought that surgery was for older people, but if store bought joints mean I can keep up with all the fun activities I love then I'm all in. Besides, living without knee pain sounds like a wonderful way to go through life.
If you're wondering where to start on finding a doctor for hip and joint pain solutions be sure to visit TimeToHitPlay.com and see if joint replacement surgery is a way to get you back to doing the things you love!