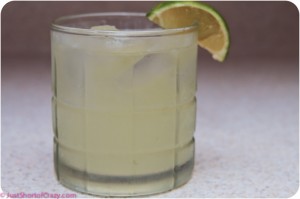 I recently discoverd DUDE Vodka by Three Olives. It quickly became my new favorite.  It's a lemon-lime vodka and is perfect mixed with lemonade. 🙂
Fill a short glass with ice, add a shot of DUDE Voda, top with lemonade. Sit on the deck and enjoy!
Disclaimer: These go down very smoothly. Drink at your own risk.