disclosure: I have received information and materials from McNeil Nutritionals, LLC the makers of LACTAID®. The opinions stated are my own. This is a sponsored post.
It's National Coffee Day and that is definitely a reason to celebrate one of my favorite drinks. Coffee and lattes are always high on my list of beverages I love and with LACTAID® milk I can enjoy them both without lactose tummy issues getting in the way. I'm not a fan of soy milk so I tend to skip the lactose free options at the coffee shop and make my lattes at home instead. Now that it is time for EVERYTHING pumpkin I'm sharing a Lactose Free Pumpkin Spice Latte recipe for your drinking pleasure and then you can have no more dairy envy!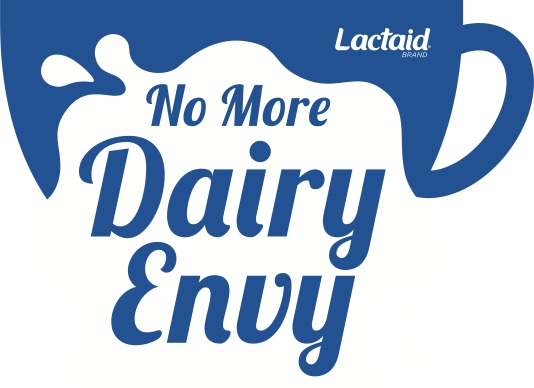 I'm really enjoying LACTAID® Brand's No More Dairy Envy campaign and how it's helping those with lactose intolerance/sensitivities can enjoy 100% real dairy without any issues. In honor of National Coffee Day they are helping combat Dairy Envy and offering complimentary creamy and delicious LACTAID® Latte made with Birch Coffee. Just swing by the LACTAID® Facebook or Twitter for the chance to win a LACTAID® National Coffee Day prize-pack, complete with LACTAID® Milk, an exclusive Birch Coffee roast (YUM!) and other premium coffee gear. Be sure to also go to Lactaid.com to download coupons with up to $4 in savings.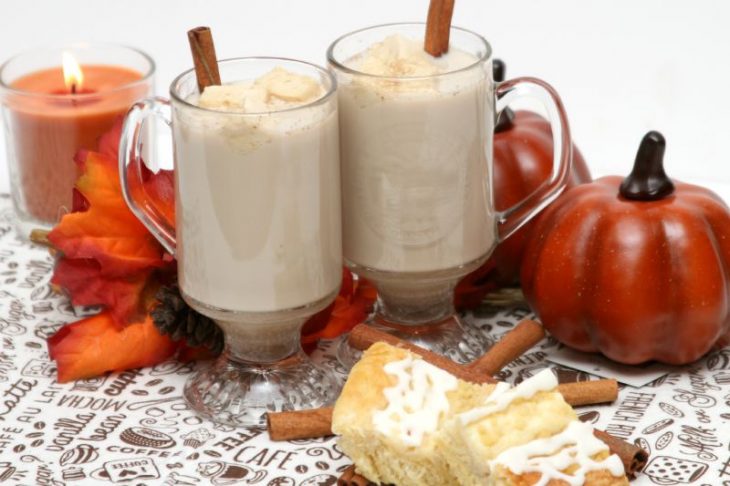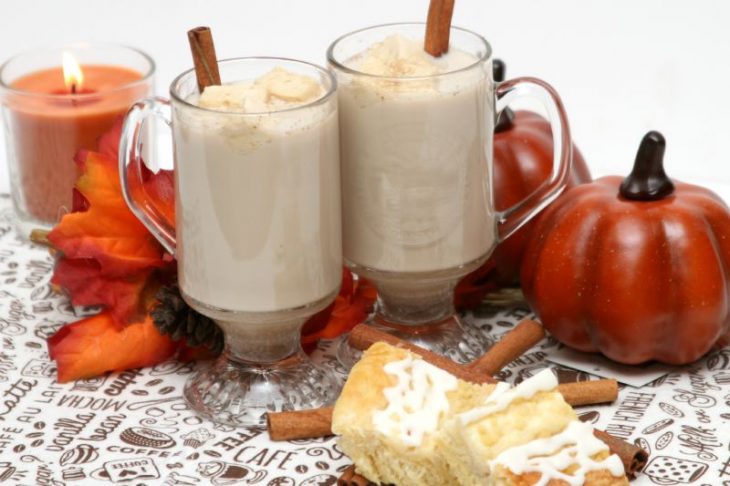 In the meantime you can create your very own lactose free pumpkin spiced latte at home. It's really easy to make at home and once you make the initial batch of pumpkin spice simple syrup it's even quicker to make it at home. Big thanks to Birch Coffee for sharing their Lactose Free Pumpkin Spice Latte recipe with us!
LACTOSE FREE PUMPKIN SPICE LATTE SIMPLE SYRUP
1 1/2 cups of water
1 1/2 cups of cane sugar
1 tablespoon ground ginger
1 tablespoon ground nutmeg
2 teaspoons ground cloves
2 teaspoons ground all-spice
1. Bring about 1 1/2 cups of water to a boil.
2. Pour boiling water over spices and sugar in a quart container.
3. Whisk lightly until contents dissolve into water.
4. Transfer to a jar and refrigerate.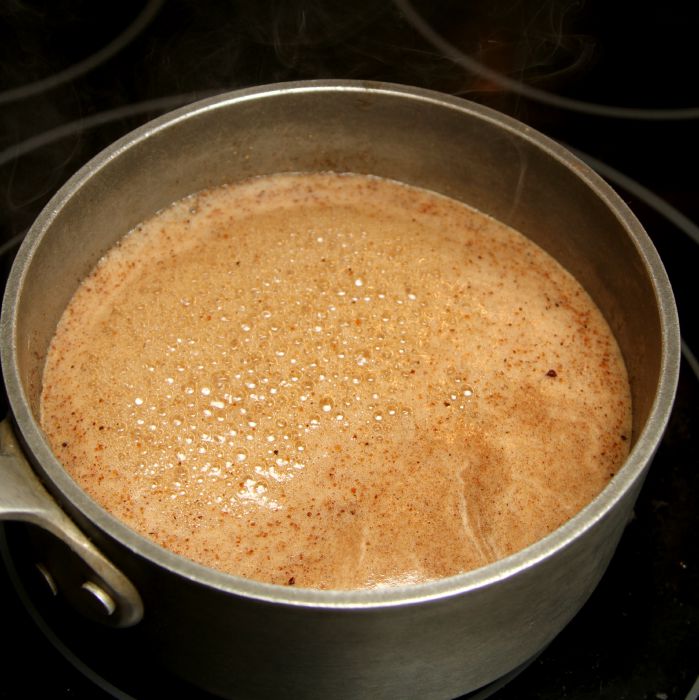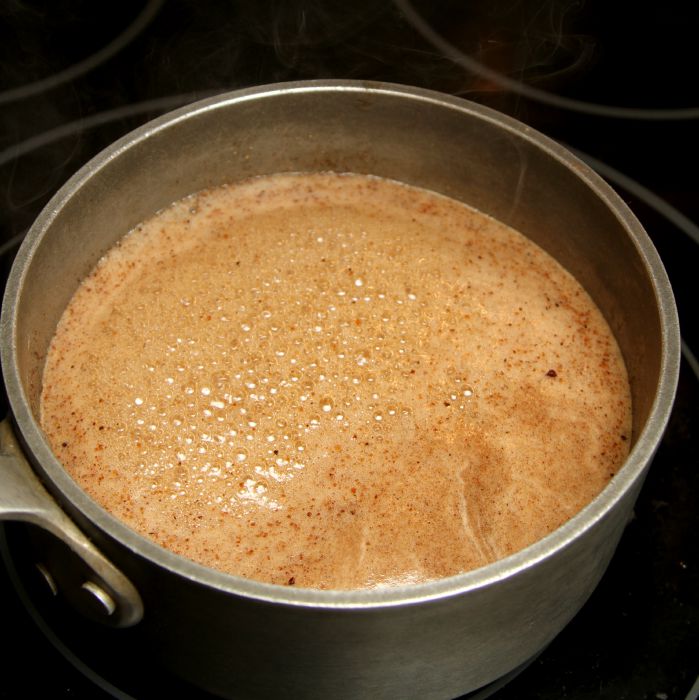 Lactose Free Pumpkin Spice Latte Recipe
Ingredients
1½ tablespoons Pumpkin spice simple syrup
⅓ cup brewed espresso or strong brewed coffee
1 cup of LACTAID® Milk (whole or skim), warmed to 140 degrees (hot, but not scalding or boiling)
Instructions
Add Pumpkin spice simple syrup to coffee mug.
Add espresso or strong brewed coffee.
Pour warmed LACTAID® Milk into coffee mug and stir.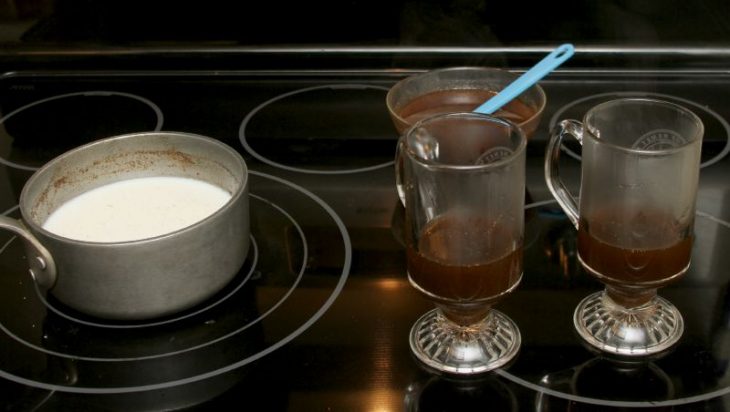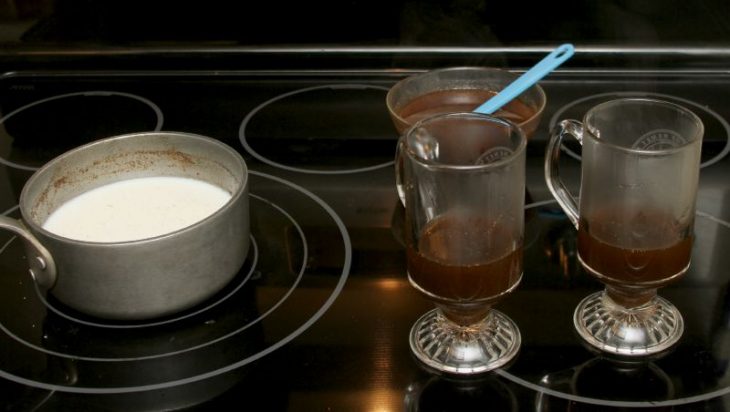 Yes, I warmed my milk in the same pan I made my syrup for extra deliciousness!
Because I don't own an espresso machine (I know, I'm probably the last person in America that doesn't have one) I just use really strong brewed coffee in my latte and I think it taste great. Because I've yet to find lactose-free whip to put on top of my latte I add gourmet marshmallows and find that it's a nice substitute and helps eliminates the dairy envy.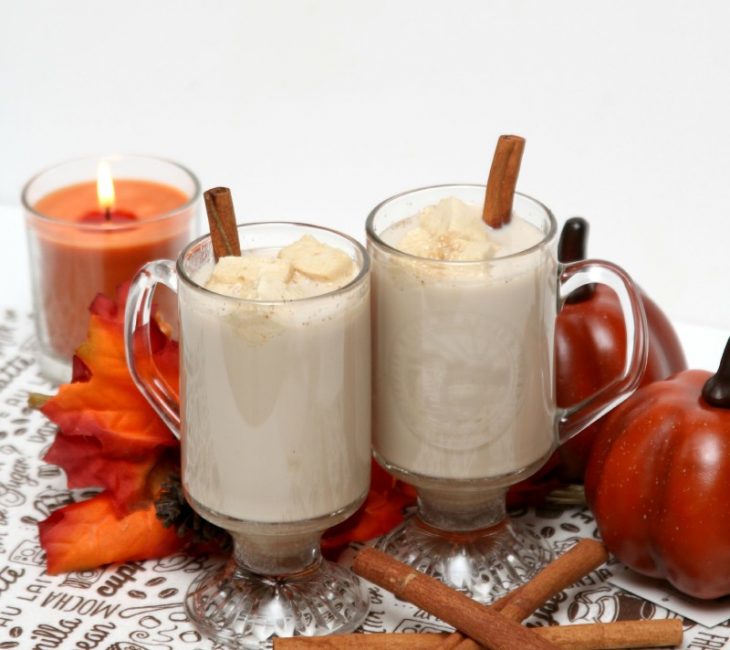 Give this Lactose Free Pumpkin Spice Latte a try and let me know what you think.