disclosure: I have received information and materials from McNeil Nutritionals, LLC the makers of LACTAID®. The opinions stated are my own. This is a sponsored post.
It's National Coffee Day and that is definitely a reason to celebrate one of my favorite drinks. Coffee and lattes are always high on my list of beverages I love and with LACTAID® milk I can enjoy them both without lactose tummy issues getting in the way.
I'm not a fan of soy milk so I tend to skip the lactose free options at the coffee shop and make my lattes at home instead.
Now that it is time for EVERYTHING pumpkin I'm sharing a lactose free Pumpkin Spice Latte recipe for your drinking pleasure and then you can have no more dairy envy!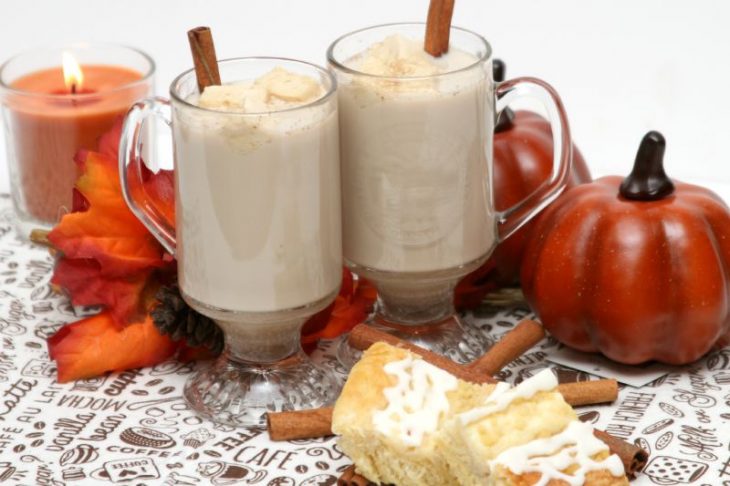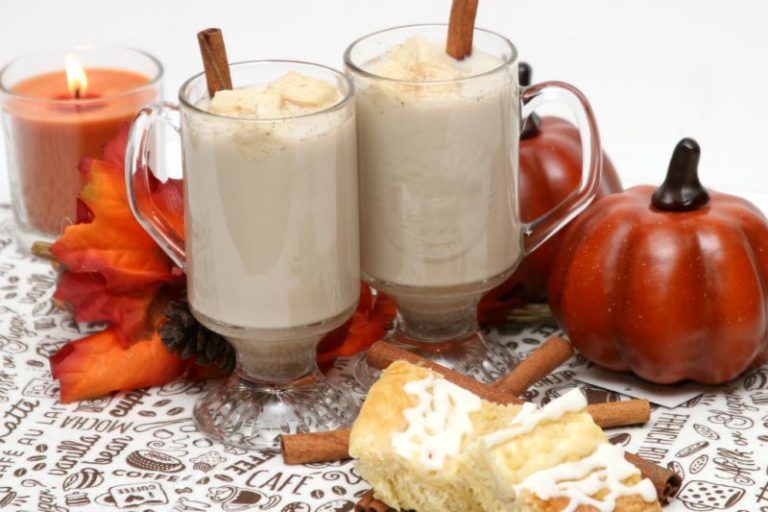 LACTOSE FREE PUMPKIN SPICE LATTE RECIPE
First, you'll need to make a simple syrup, but rest assured it's a very simple process.
LACTOSE FREE PUMPKIN SPICE LATTE SIMPLE SYRUP
1 1/2 cups of water
1 1/2 cups of cane sugar
1 tablespoon ground ginger
1 tablespoon ground nutmeg
2 teaspoons ground cloves
2 teaspoons ground allspice
1. Bring about 1 1/2 cups of water to a boil.
2. Pour boiling water over spices and sugar in a quart container.
3. Whisk lightly until contents dissolve into water.
4. Transfer to a jar and refrigerate.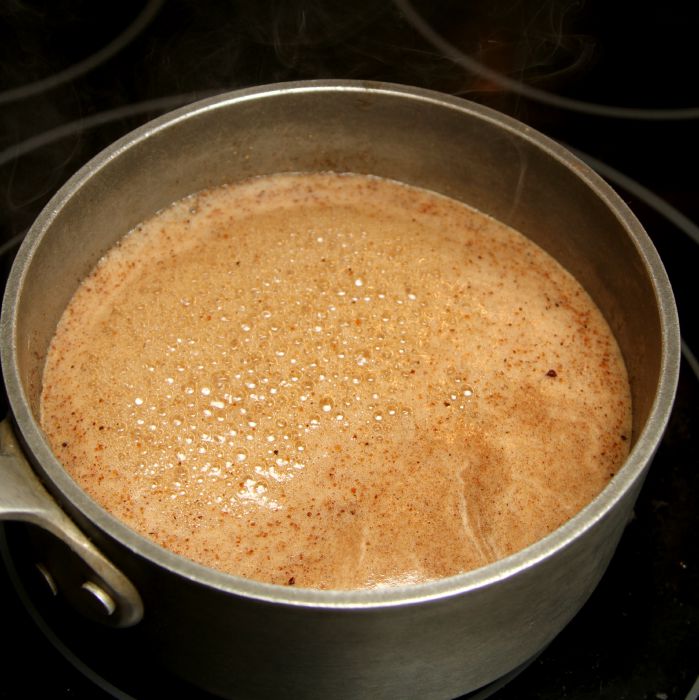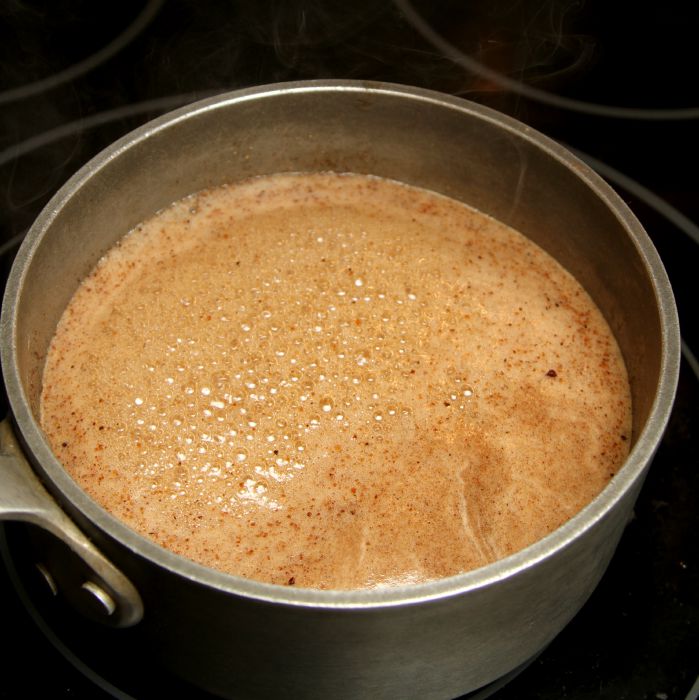 Another great lactose free recipe—Bacon and Cheese Quiche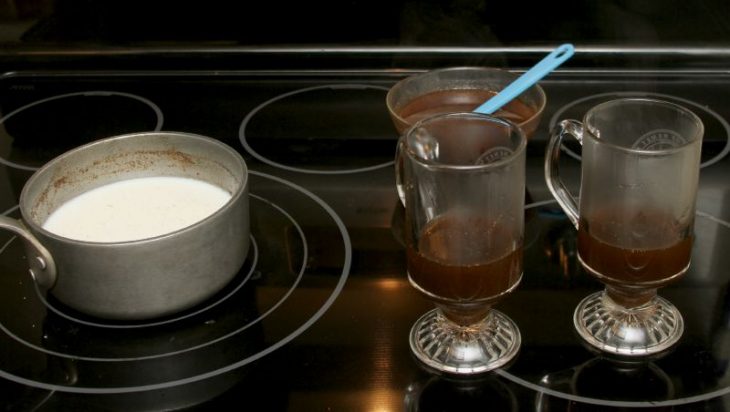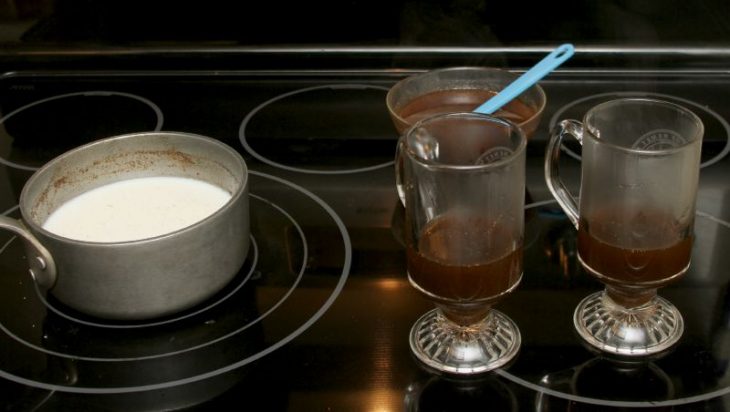 Yes, I warmed my milk in the same pan I made my syrup for extra deliciousness!
Because I don't own an espresso machine (I know, I'm probably the last person in America that doesn't have one) I just use really strong brewed coffee in my latte and I think it tastes great.
Because I've yet to find lactose-free whip to put on top of my latte I add gourmet marshmallows and find that it's a nice substitute and helps eliminates the dairy envy.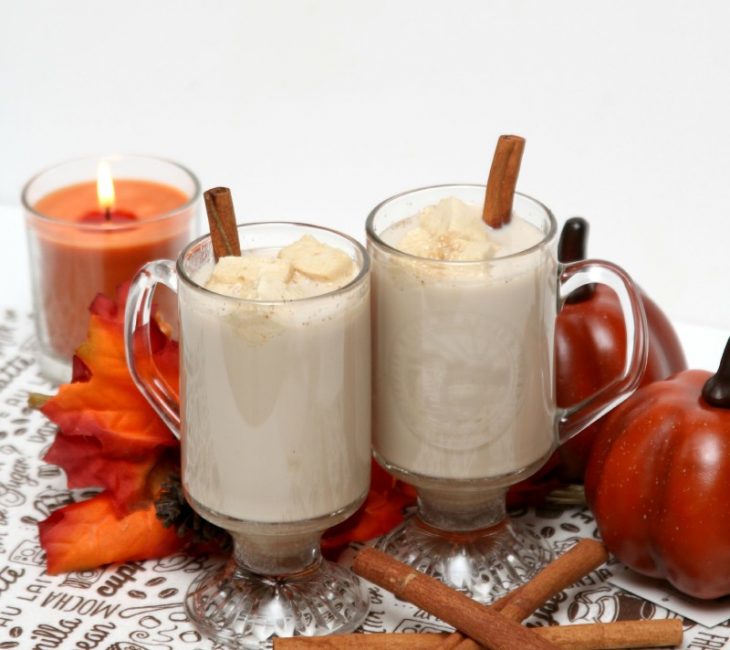 Give this lactose free Pumpkin Spice Latte a try and let me know what you think.