For years we had a bar high kitchen table with the tall chairs. Because we live in a small house, which means every room in our house is small, the table took up most of the dining room. I've been wanting a better kitchen table to host dinner parties for family and friends and figured the holidays was the perfect excuse to upgrade. Luckily, I discovered Oak Furnitureland AND, even luckier for me, they deliver to Michigan. No going to the store required which you all know I love.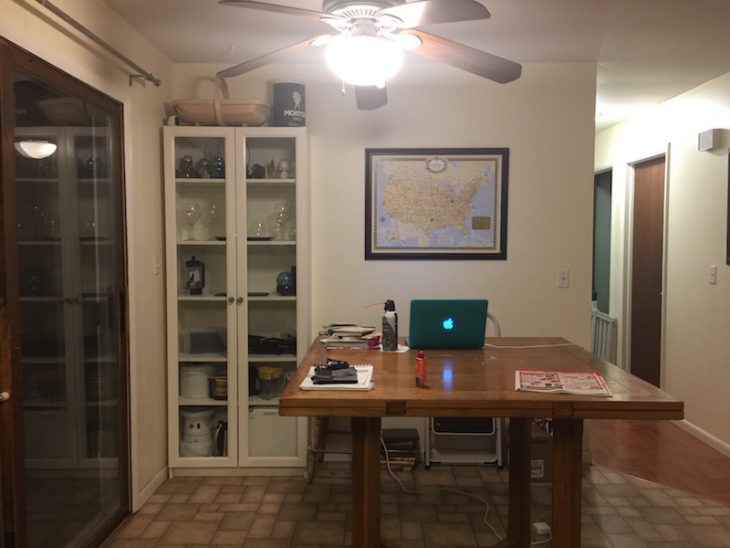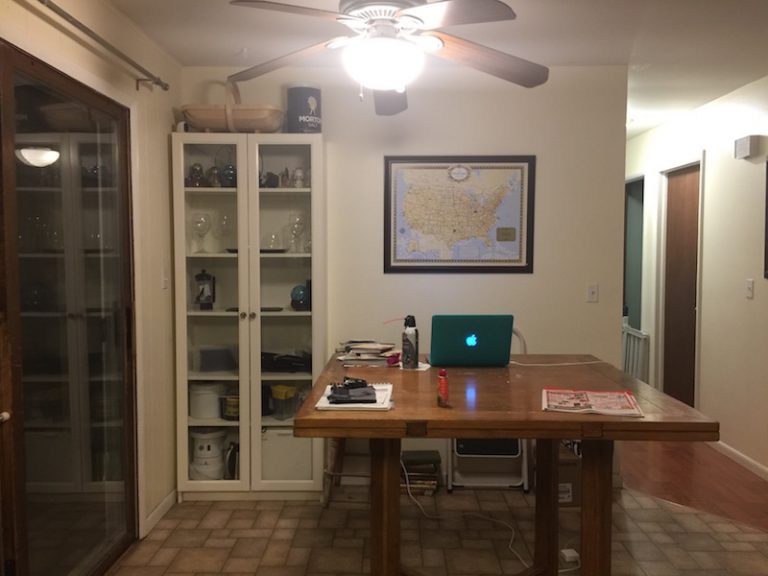 I started to move our old table out before I remembered to take a photo. So this is my tiny dining room with our bar high table. The chair were pretty big and took up the rest of the floor space.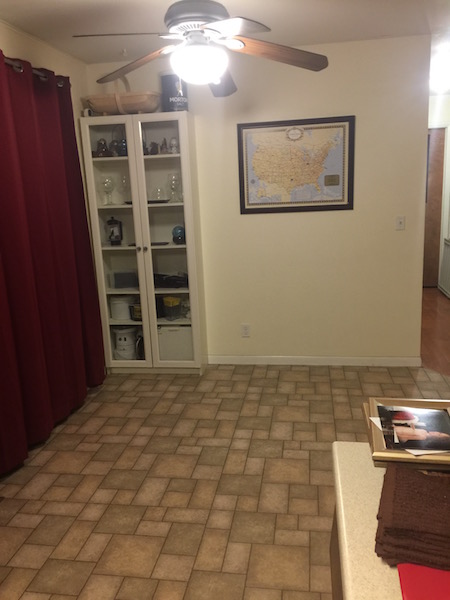 After I moved out the table I took a photo so you could see the amount of space I have for entertaining. It makes it a very cozy space and requires a cozy kitchen table.
Oak Furnitureland only sells 100% solid wood furniture, no particle board or veneer, ever. No middlemen, no expensive stores, because, hellooo, online shopping, and alway free shipping. Seriously? Does it get any better than this?
Instead of buying from expensive wholesalers who take a cut, we design all our products ourselves and manufacture via exclusive contracts with overseas suppliers. We are proud to offer more than 20 collections of hardwood furniture with items suitable for every room in the house.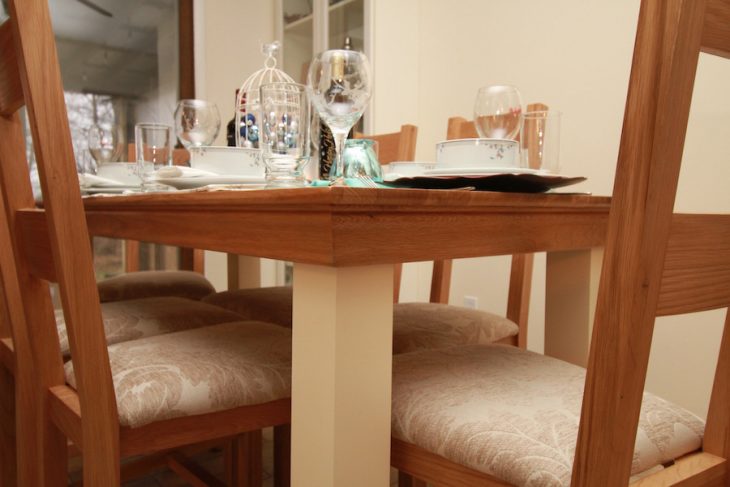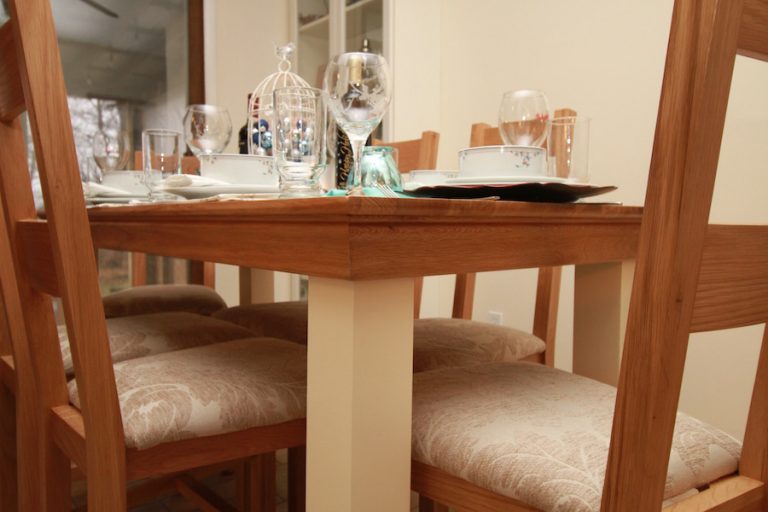 Deciding on a kitchen table was tough. Oak Furnitureland has so many great options, but I finally decided on the Country Cottage Natural Oak and Painted Dining Set, a 5ft table with 6 farmhouse chairs with a beige patterned fabric chair cover. The colors match my dining room and kitchen perfectly and the size of the table is a great length for the room.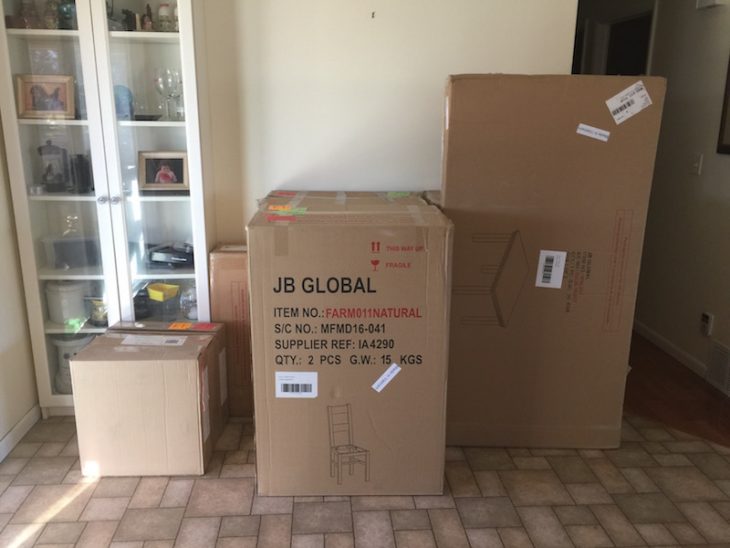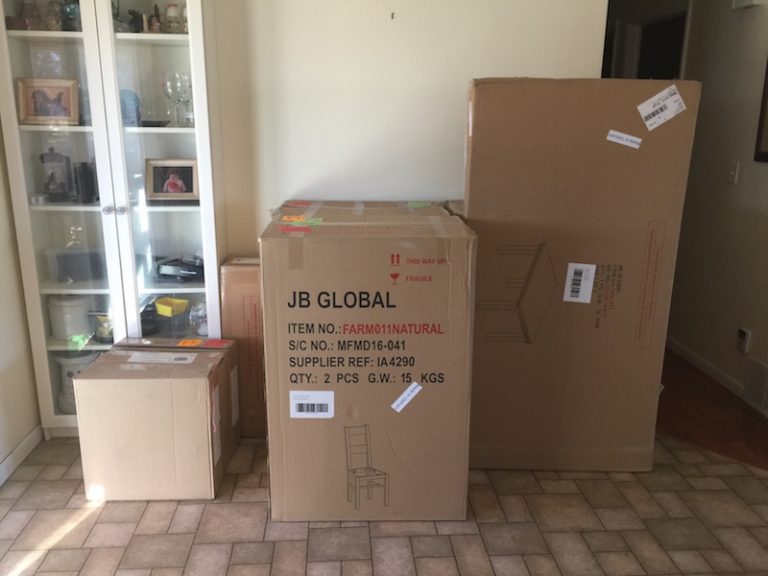 Once ordered the furniture took about four weeks to arrive. The delivery company arranged the delivery by text (my choice), but they will call you if you prefer. My delivery actually showed up about an hour earlier than anticipated (yay!!) and the delivery guys had the boxes loaded into my house in about five minutes flat.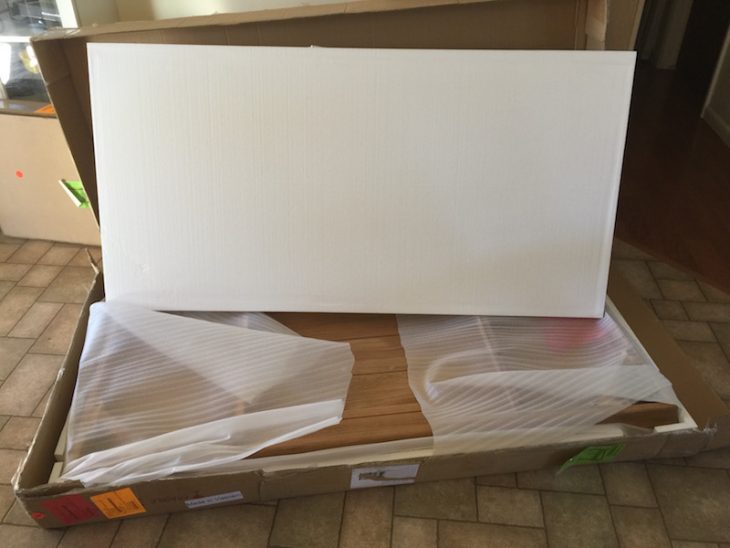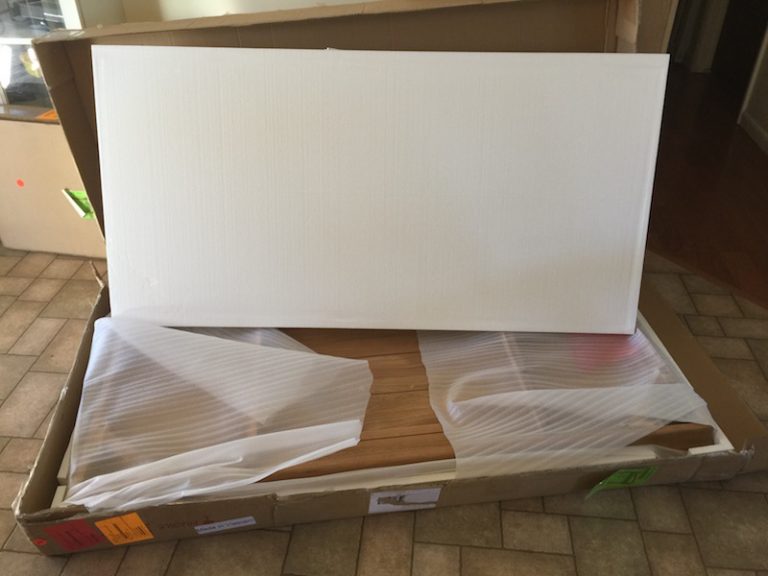 The furniture arrived in eight boxes which I promptly started to open. I thought I would wait for Alan to get home from work before I put everything together, but I was excited so I simply got to work. By the time Alan arrive home all the furniture was together and I was just waiting for him to help me set the table up right.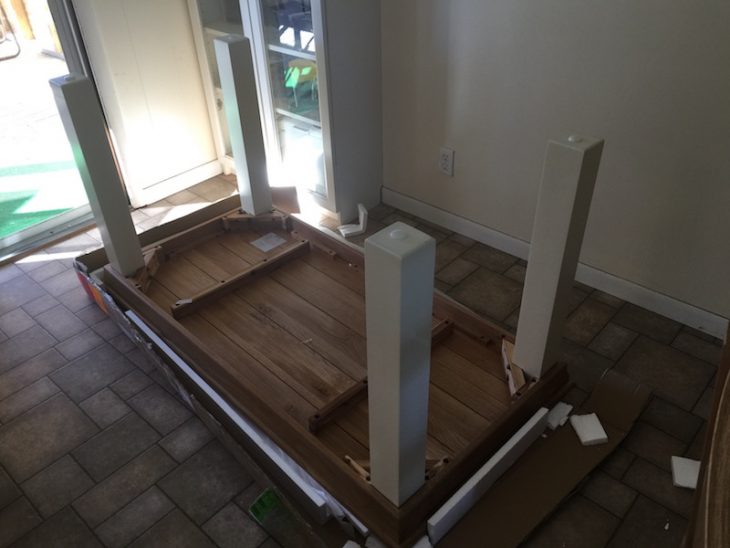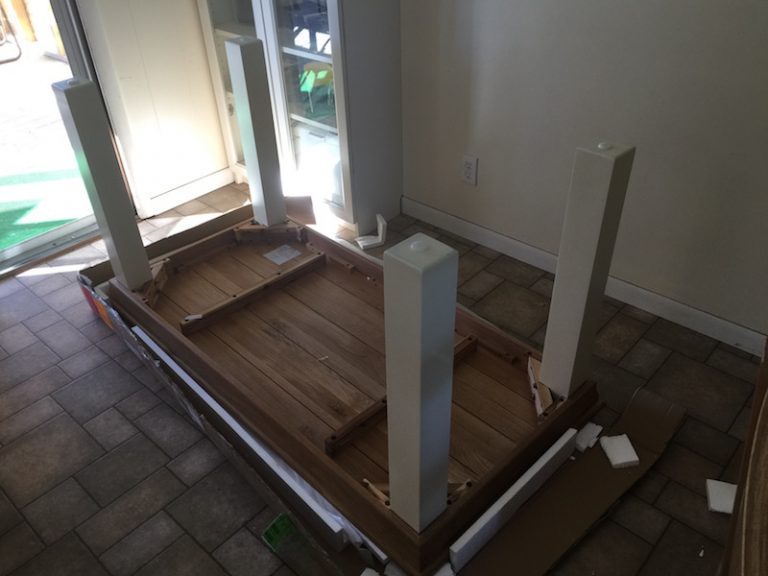 The only assembly the kitchen table required was attaching the legs to the table top. It was very easy to do using the wrench that was included in the box with the table.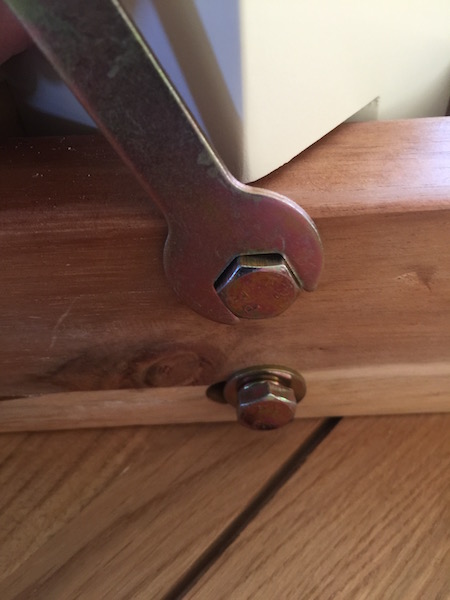 The chairs arrived completely assembled except for the fabric covered seat which was attached to the chair using the allen wrench sent with the seats.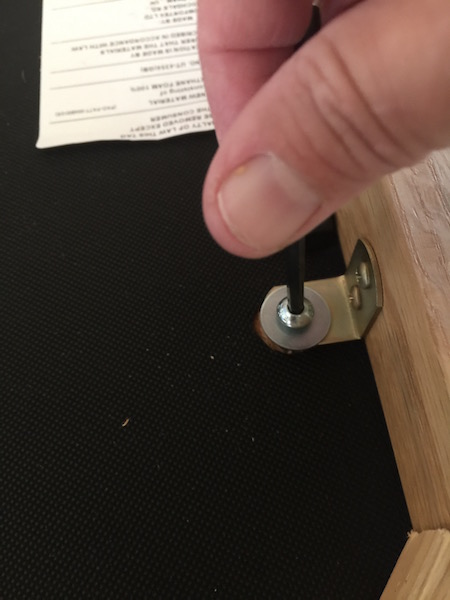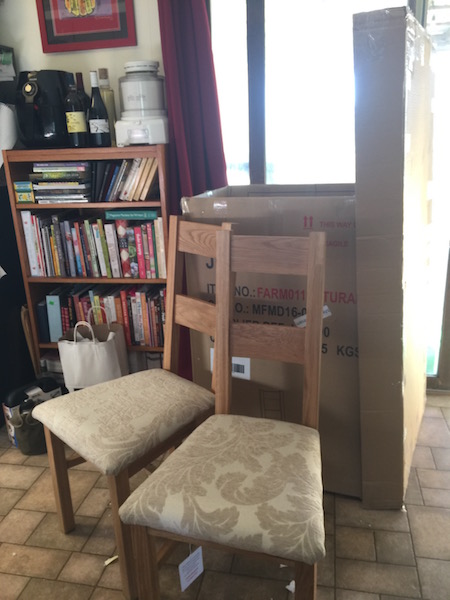 See how quickly and easily  this kitchen table set from Oak Furnitureland goes together.
We have been using our new kitchen table for about 3 weeks and we are loving it. I finally feel like I can set a proper table and entertain more than 2 people. We can actually have a dinner party and comfortably sit around the table, chat and enjoy each others company.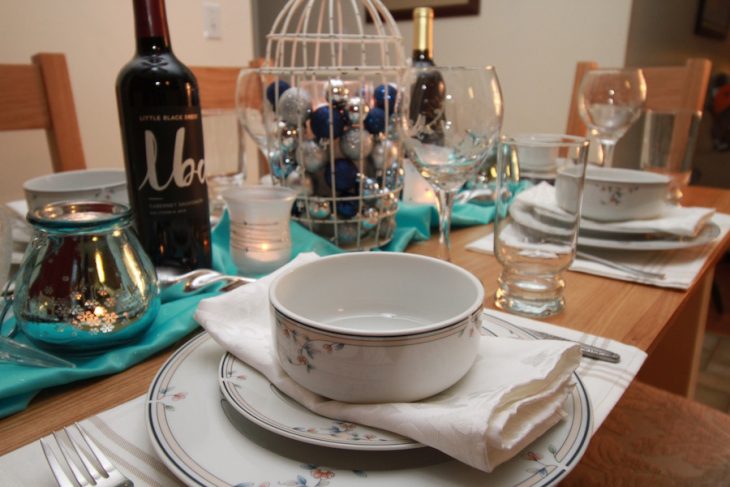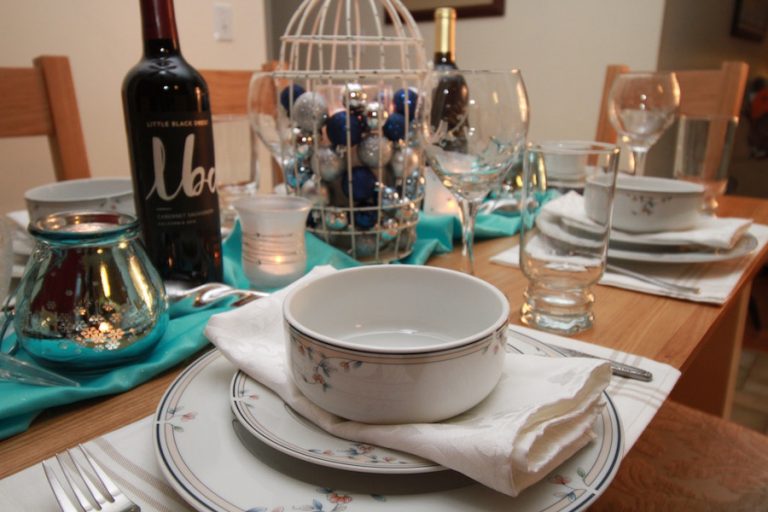 If you are thinking about purchasing new furniture for your home look at what Oak Furnitureland has to offer. I think you'll be pleasantly surprised by their variety and by their prices.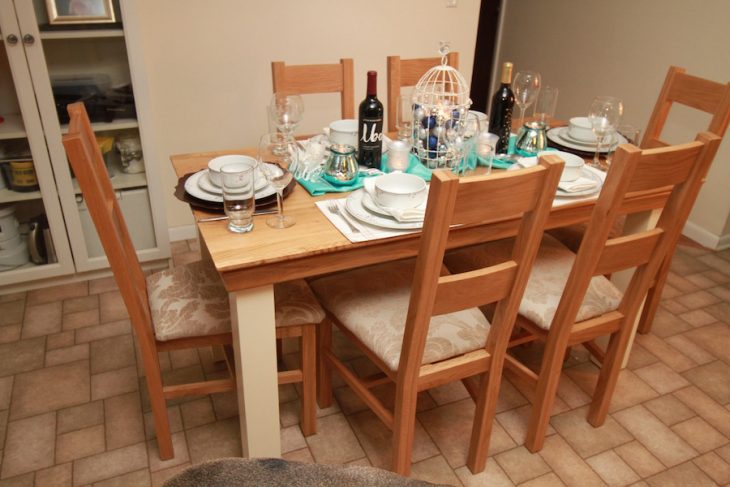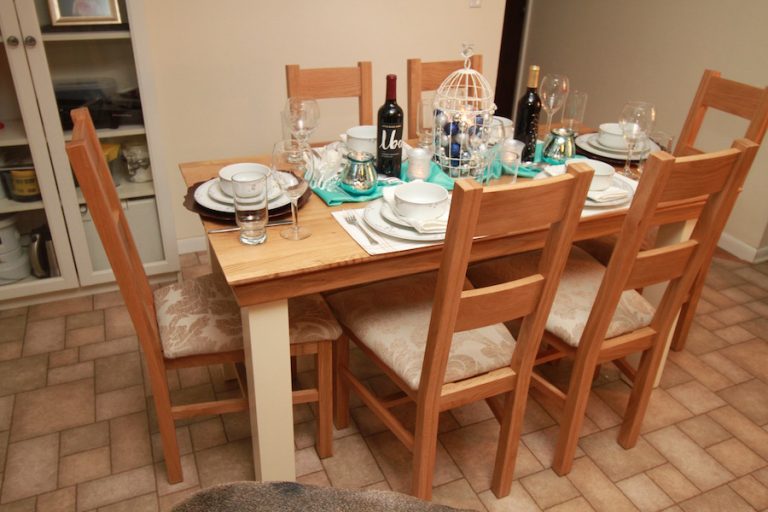 Pretty sure we will be adding to this kitchen table set by adding a large sideboard to take the place of the tall glass front cabinet currently in the dining room.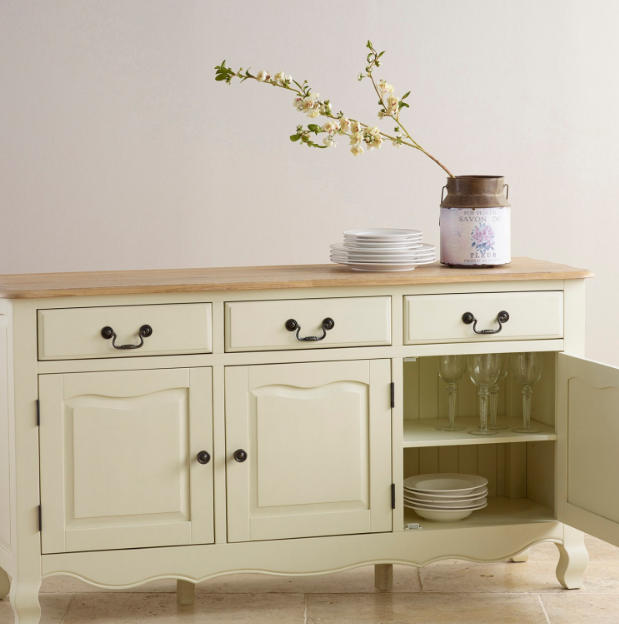 disclaimer: Big thanks to Oak Furnitureland for sponsoring this post.