disclaimer: The reviewer has been compensated in the form of a Best Buy Gift Card and/or received the product/service at a reduced price or for free. Photos included provided by Best Buy.
I honestly wish I had a great update for you showing how far we've come since the last update. The truth of the matter is though that life had other plans for me. My mom had a couple strokes, was in the hospital a couple weeks and then rehab for a couple weeks. She lives over 2 hours away so I basically dropped everything, packed a bag and headed to their house to help my parents. I've been staying with them and helping out in between my travel obligations. Between us, I really miss my house, it's been over a month since I've been home. Thank goodness one of my sisters was able to step in and help when I was gone for travel. Needless to say, my kitchen remodel is on hold until May when I hope to be home.
That being said I did have a faucet delivered to the house for Alan to install while I'm gone and I'm trying to talk him into painting the light fixture and installing the wine rack. He just doesn't like having to do the photos, but I told him to do the best he can because I'd like to come home to an almost completed kitchen.
Since I'm not home able to do the actual work I've spent a bit of time online checking out sales, design ideas and more. I happened to come across an Appliances Remodeling Sales Event at Best Buy and checked out the Samsung appliances. Sadly, the budget does not allow for a new fridge no matter how badly I want one, but it's free to look so look I did.
The good thing about the event is that Best Buy helps us remodelers stretch those dollars by offering really great deals.
Right now you can save up to 30% off Major Appliance Top Deals. Minimum Savings is 5%. Plus, get a free $100 gift card when you buy 2 Major Appliances totaling $1500 or more!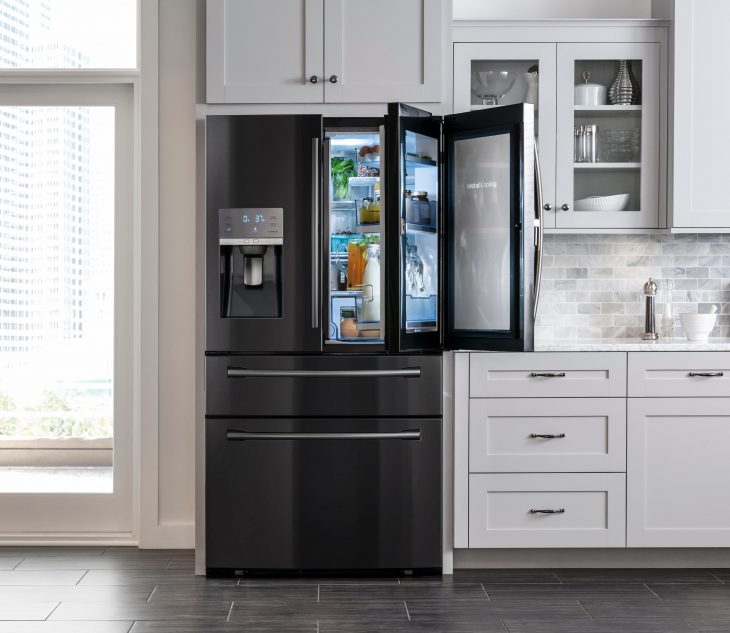 LOVE this fridge (plus, look how good it looks next to those grey cabinets). It has a showcase door, metal cooling and a FlexZone drawer. The showcase door is both good and bad. Good because you can see at a glance what you have but bad because it forces you to keep your fridge clean…oh, wait, maybe that is a good thing as well.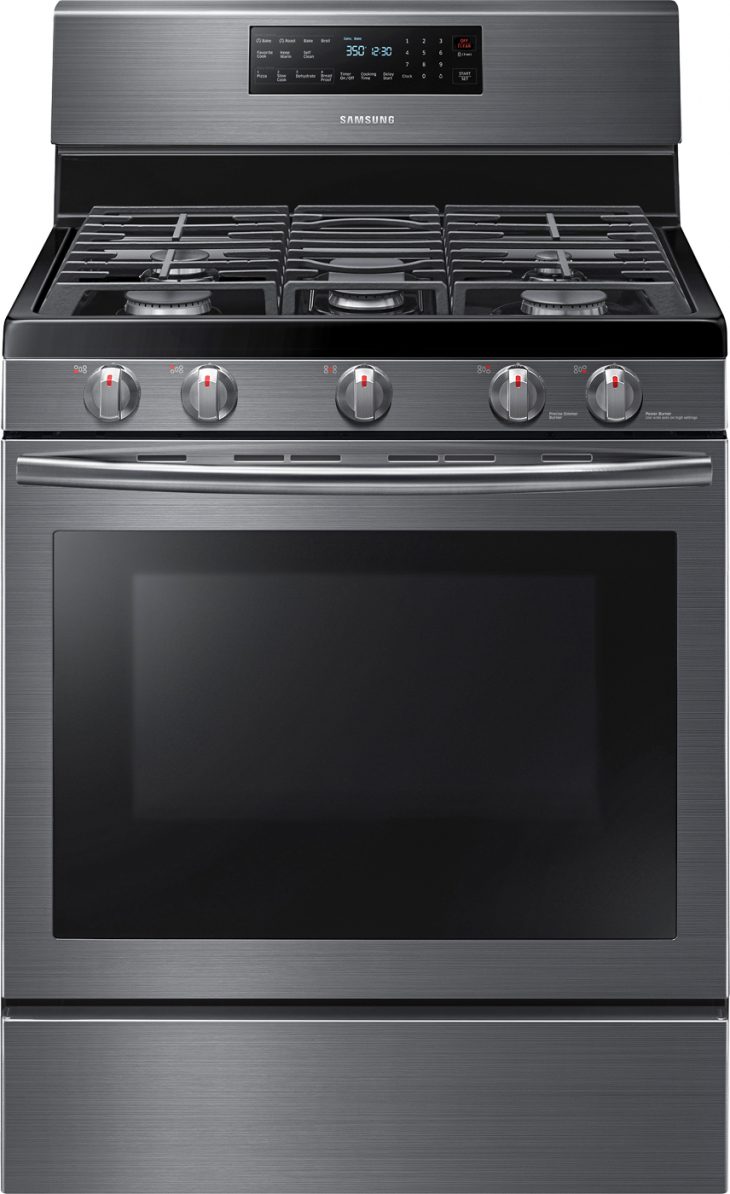 There is also a really cool self-cleaning freestanding gas convection range that matches the fridge. It would look so great in the kitchen plus the convection part would help take my baking up a couple notches!
So, if you are in the midst of a kitchen remodel like us and are in need of new appliances now is the time to buy them. Head over to Best Buy and see how much money you can save during their Appliances Remodeling Sales Event.