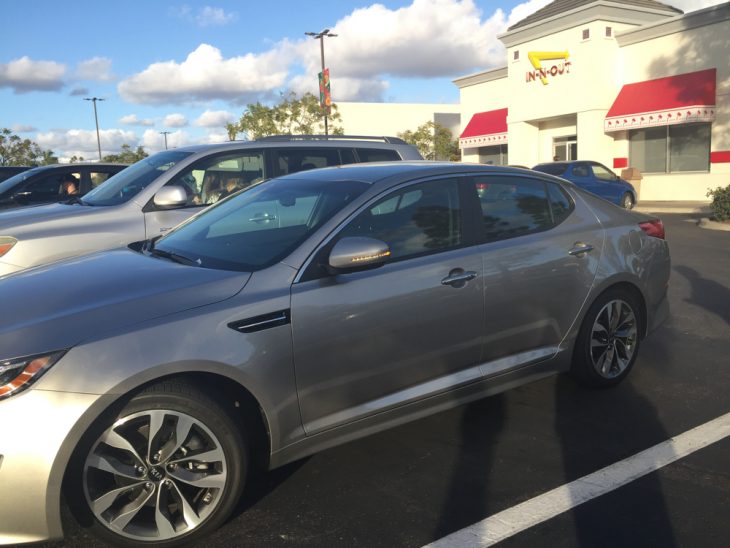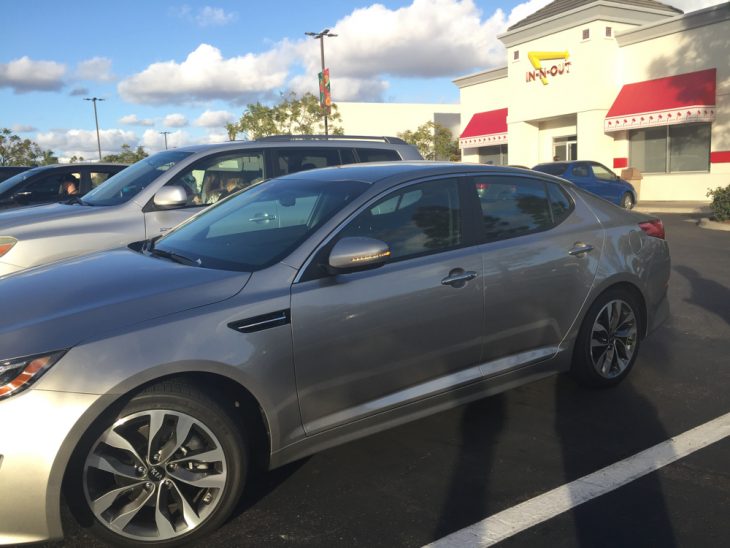 I was excited to be back in the San Jacinto Valley. It's one of the best hidden secrets of Southern California and is often overlooked. For outdoor lovers this is the place to go. There are so many places to explore, but you'll need a car to make it happen. I was fortunate enough to drive a Kia Optima around the valley and show off the area to some other bloggers.
Of course, the first stop in California is always In-N-Out Burger. For those that live in California, In-N-Out probably isn't a big deal, but for those of us that live in the land of no In-N-Out it's a favorite stop.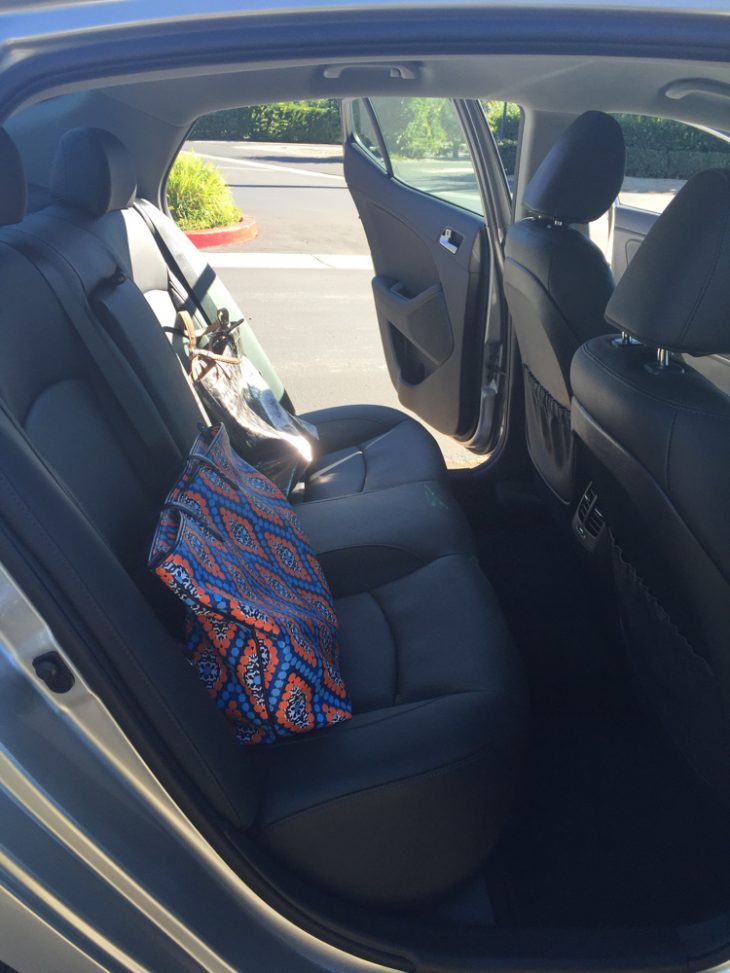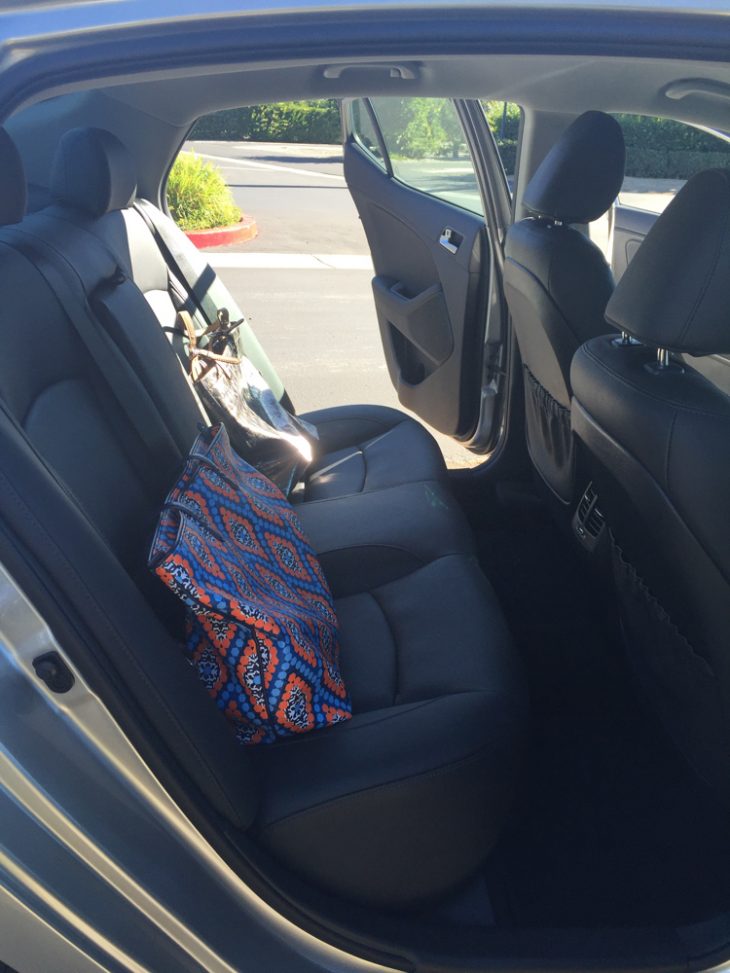 Lots of room in the backseat for two adults, three kids, OR two really big travel tote bags 🙂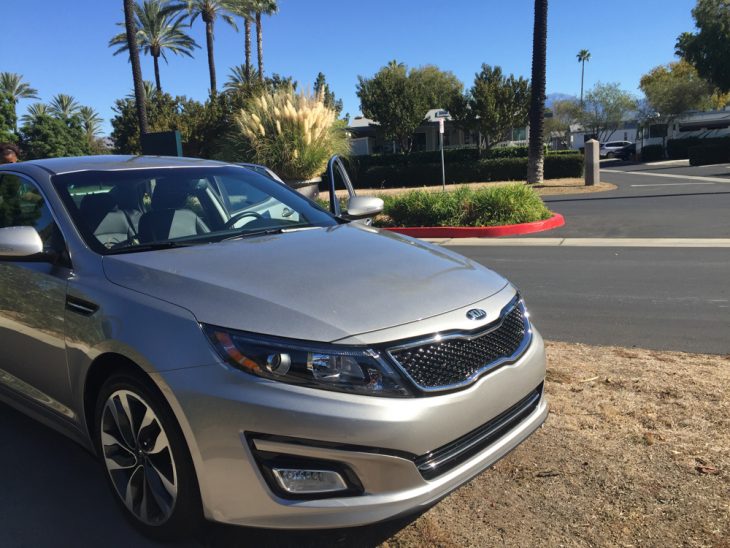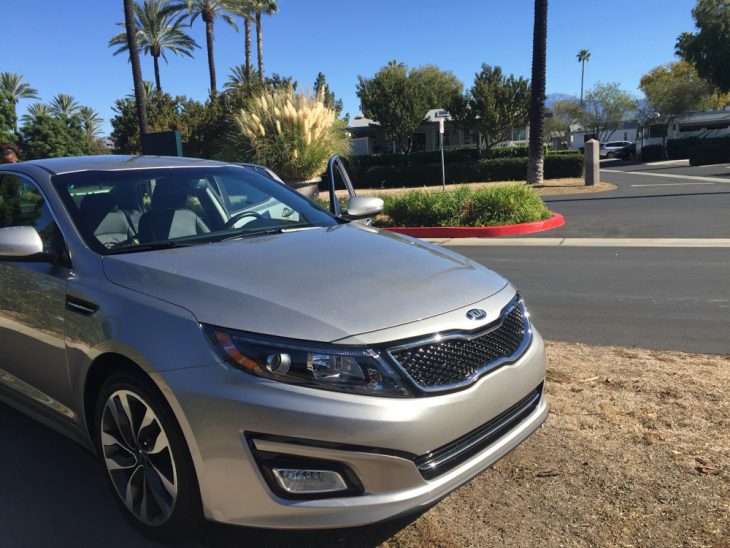 The small yet roomy Kia took us to Golden Village Palms RV Resort where we soaked up the sun and was our home base for the next few days.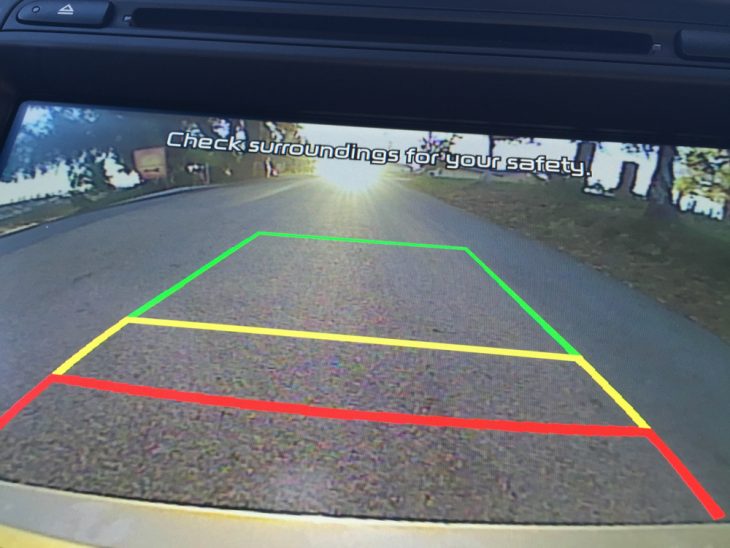 The back up camera made sure that nothing was in my path and also provided some really pretty sunset images.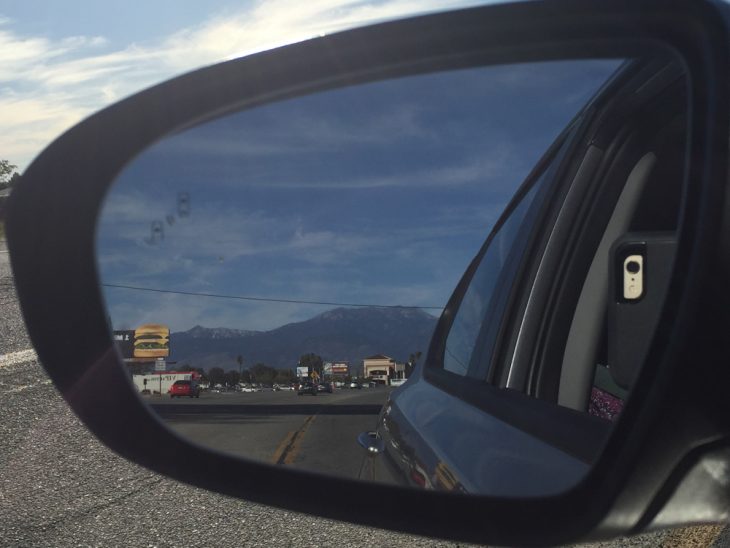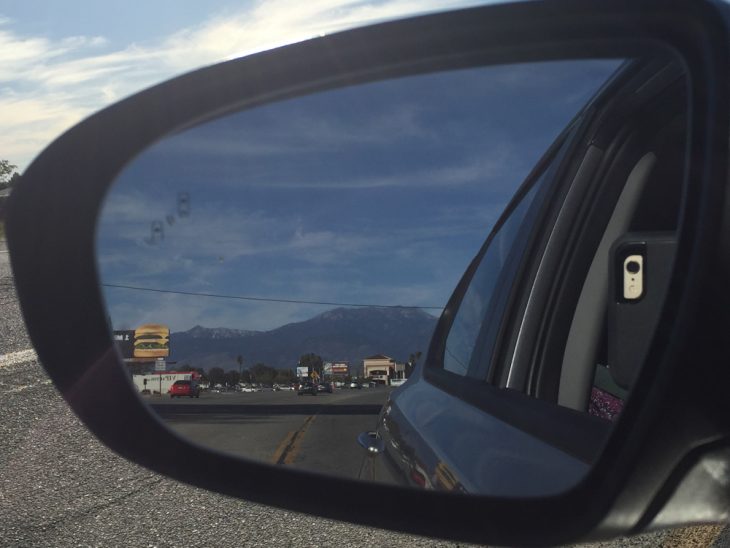 The review mirrors warn me if someone is in my blind spot. A great feature on cars especially in traffic heavy cities.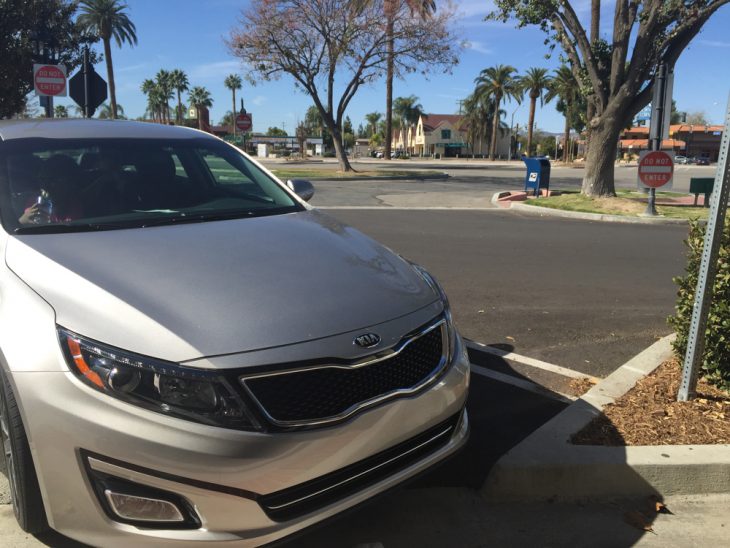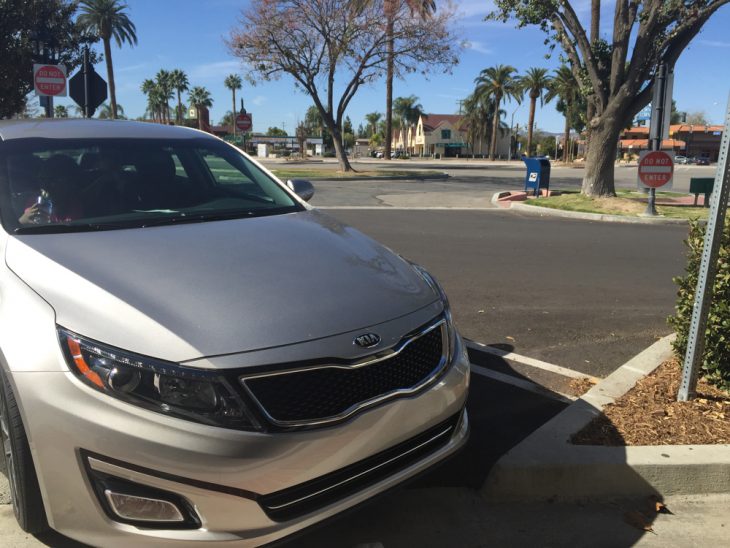 The car has a pretty sleek design and at one point during our travels there were a line of Kia Optimas parked in a row. It must be a pretty popular car in the region and with good reason. It compact, yet has plenty of legroom, gets great gas mileage and is a pretty smooth ride.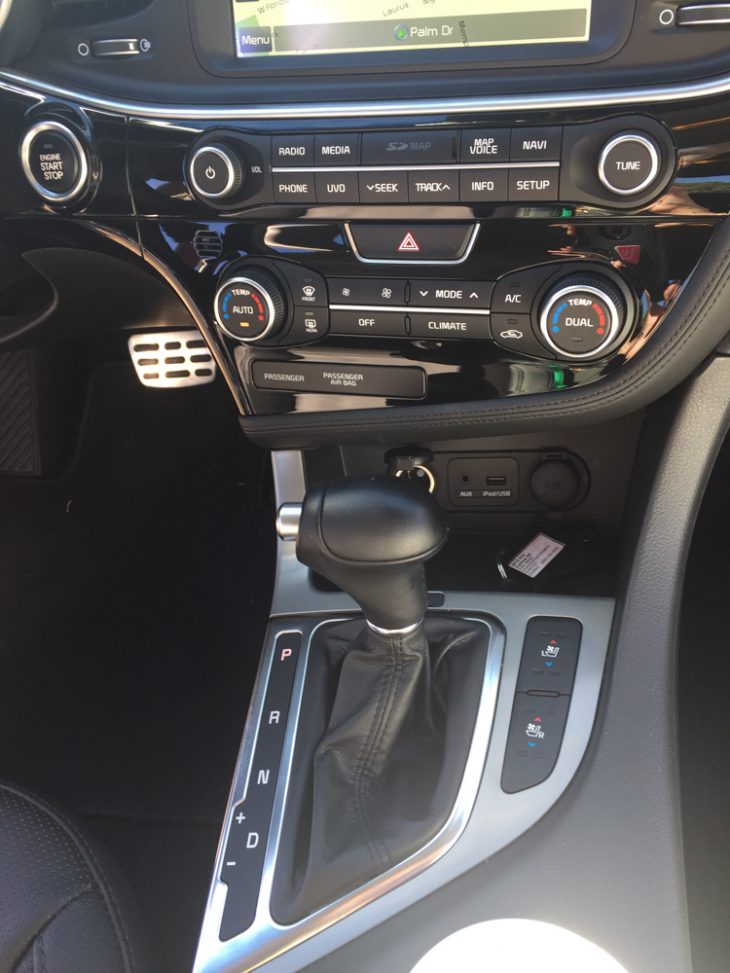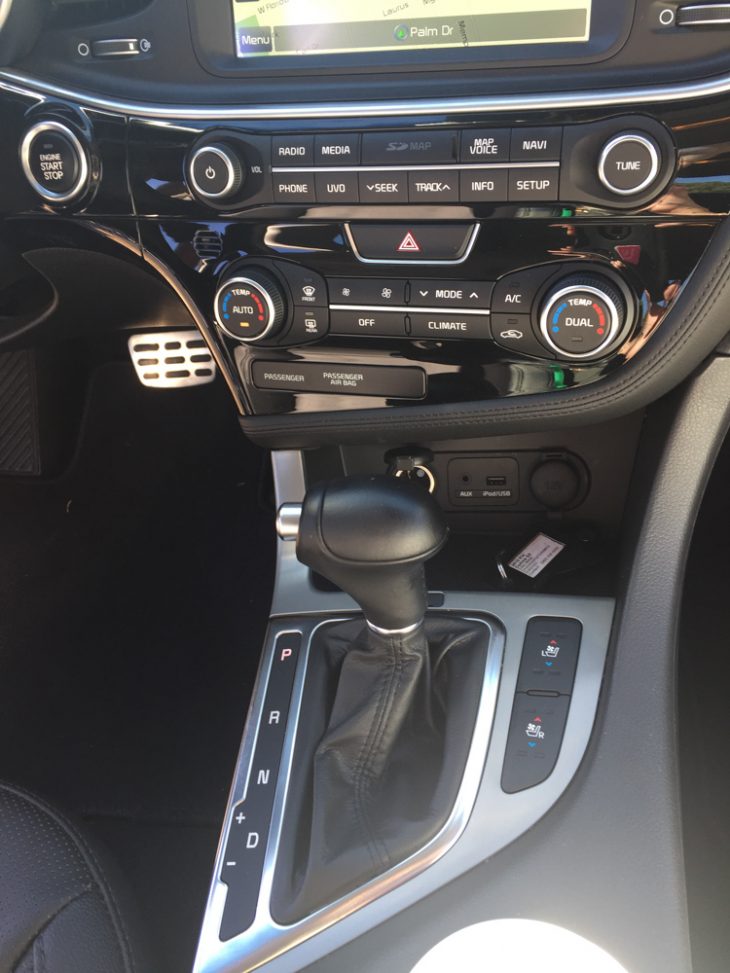 Center console gear changer, heated seats and great tunes. What more could you possibly need?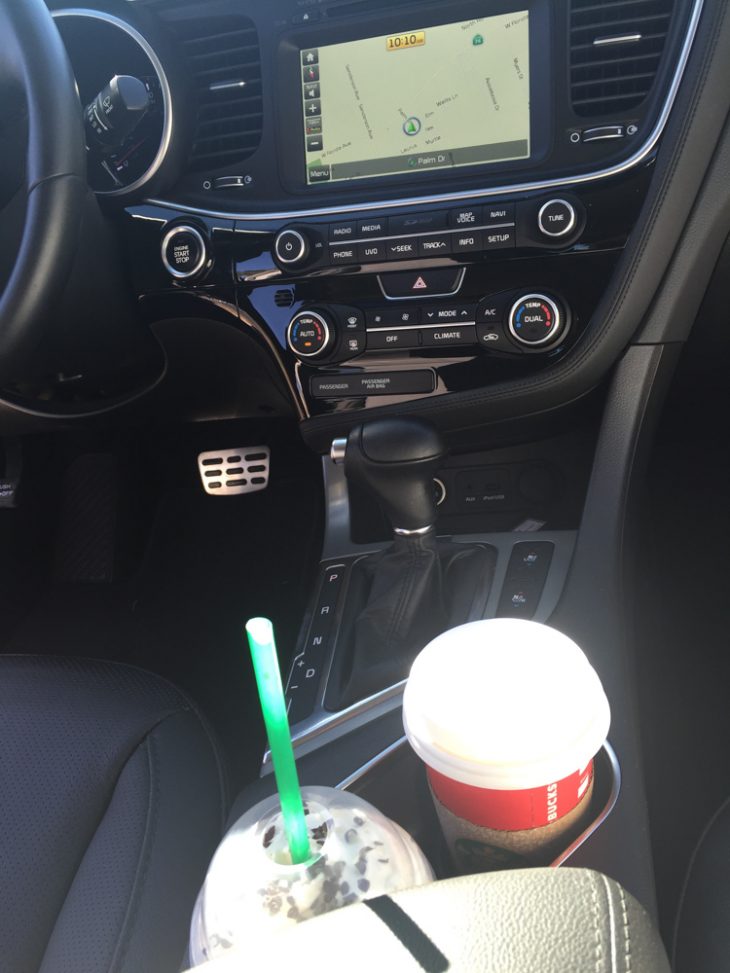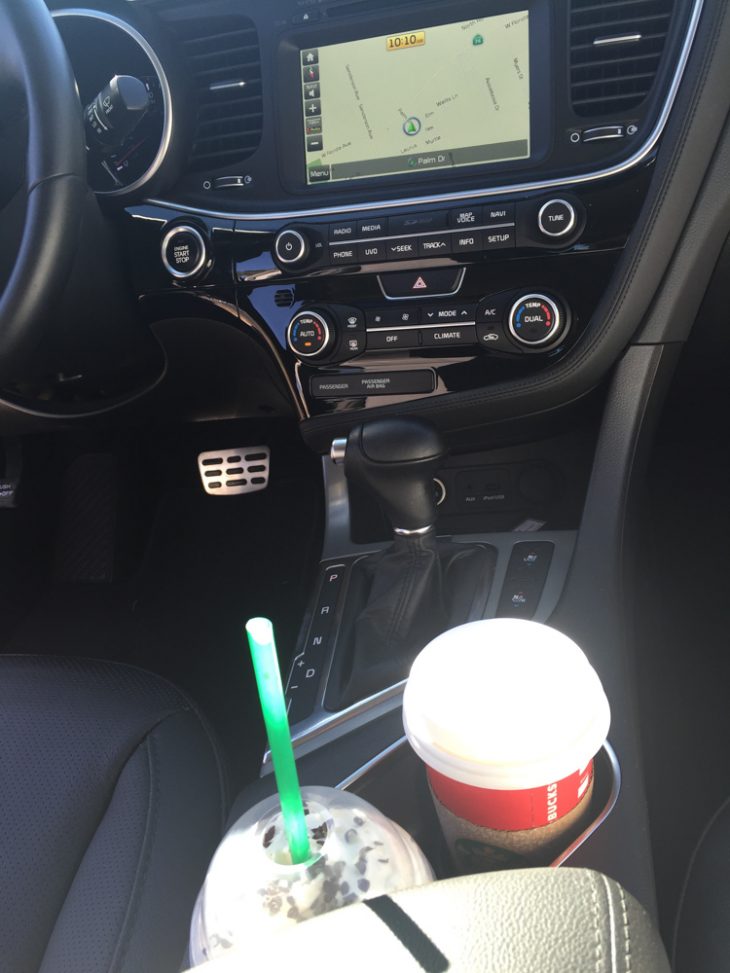 Oh, can't forget the cup holders for our Starbucks. There was a buy one holiday drink get one free during our visit and we definitely took advantage.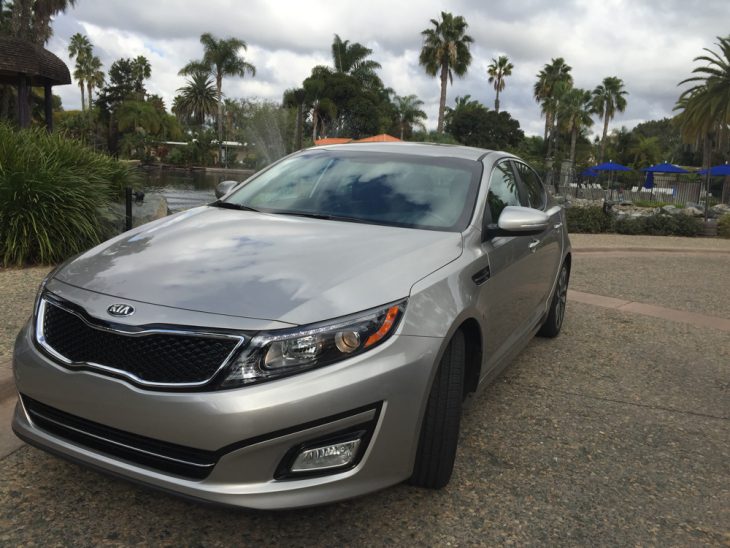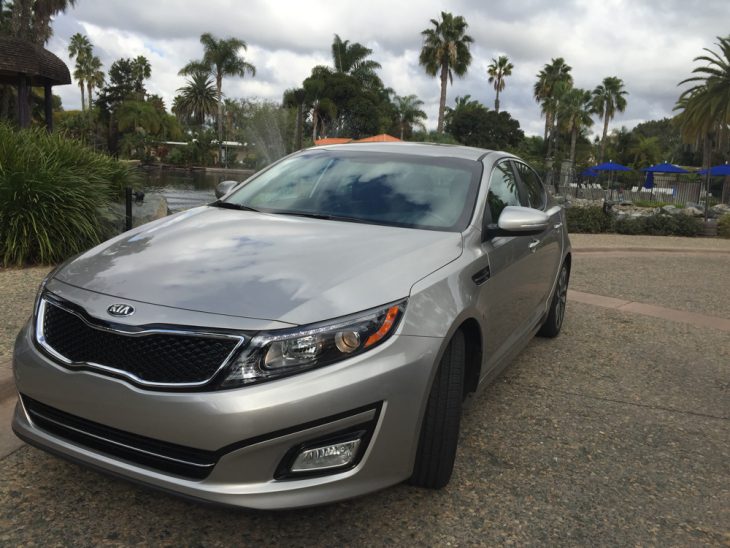 The Kia took us wine tasting, to museums and parks, out for meals  and to roadside attractions. Anywhere we wanted to go it was able to take us.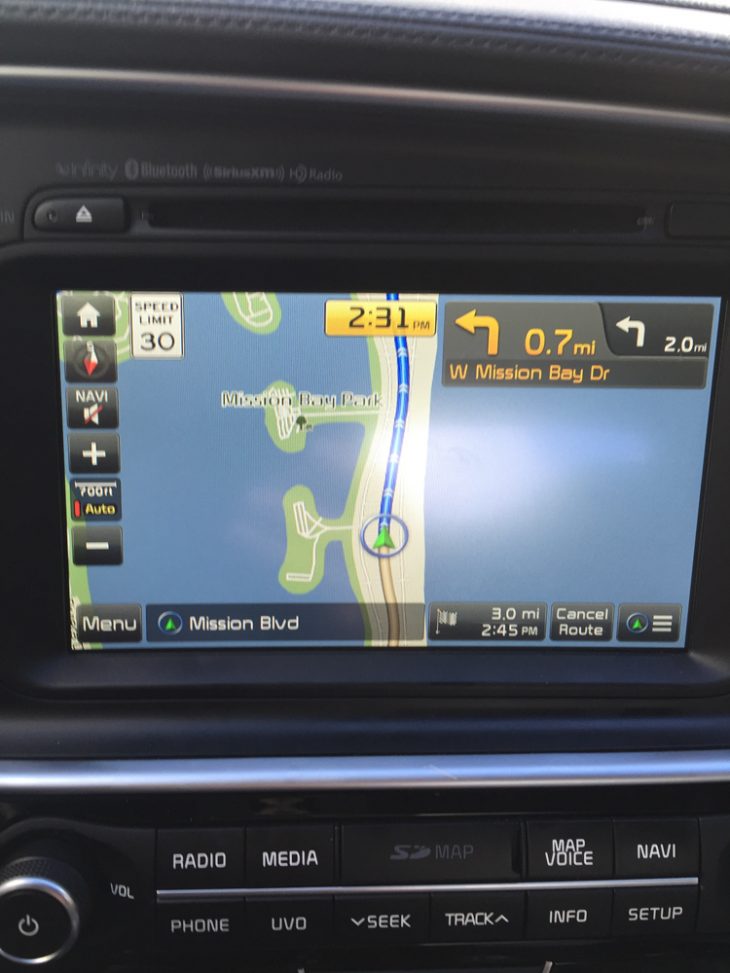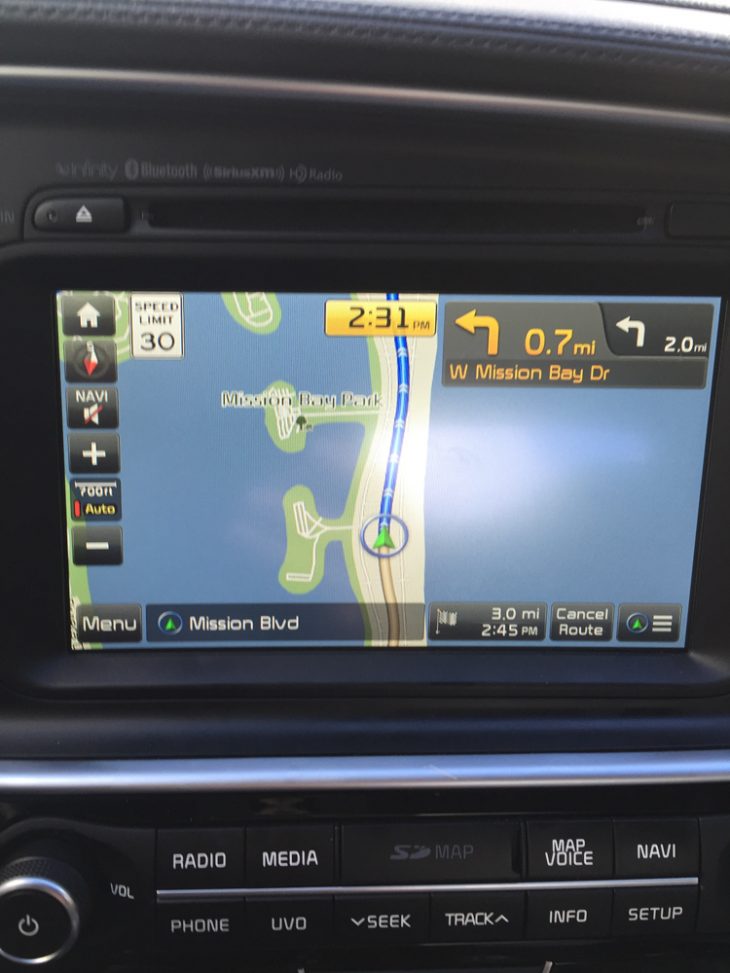 The navigation system definitely helped us find our way around the San Jacinto Valley and beyond.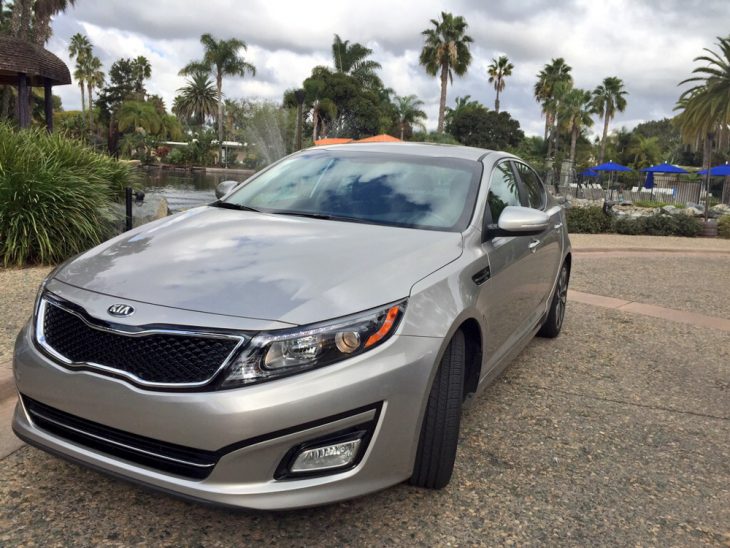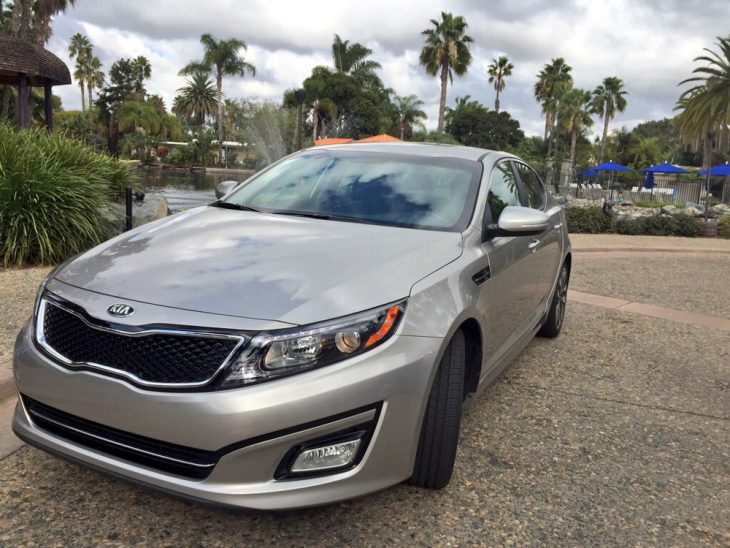 The Kia Optima was a great vehicle to explore the San Jacinto Valley and beyond. You can check out the Kia Optima at a Kia dealership near you to see how well it will fit your style and life.