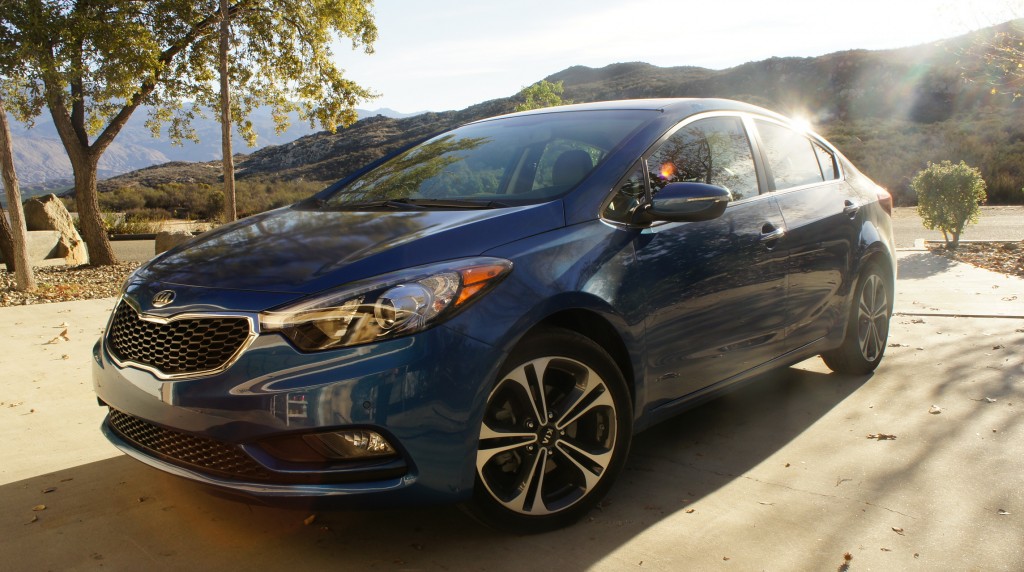 Before arriving in southern California I made arrangements to drive a few different cars. I think it's almost ingrained into Michiganders to love cars. Michigan is, after home to the Big 3, and I'm pretty sure car loving is simply part of a Michiganders genetic makeup. It's not a bad problem to have especially if you love driving cars.
The Kia Forte was first on the list to test drive and it did not disappoint. This stylish four-door sedan has seating for five and lots of trunk space for groceries, sports equipment, luggage or whatever you may need to transport.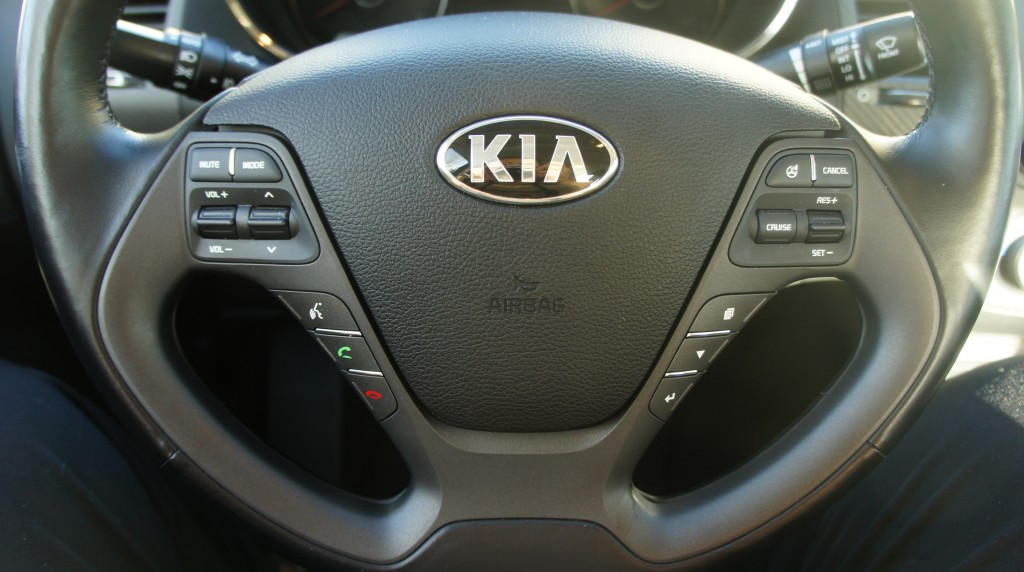 The controls are within easy reach on the steering wheel. It makes changing the radio channels and radio volume, answering phone calls and setting the cruise very convenient.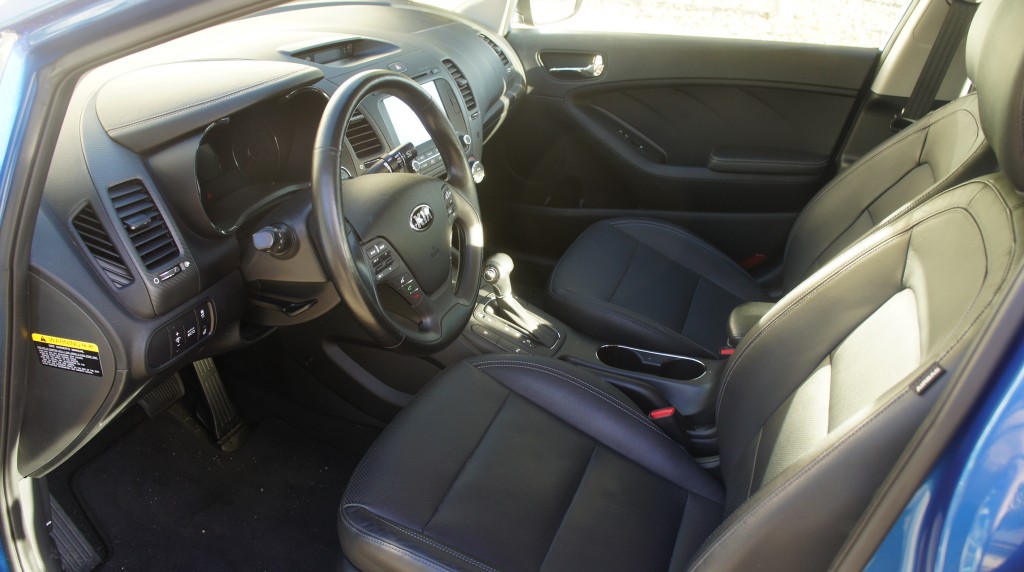 The Kia Forte is a very smooth ride with comfortable seating for driver and passengers. I love that the front seats had both seat warmers AND seat coolers. It has been warm here so having the a/c option for the seat was fabulous and I used it just about every time I drove the car. Having the a/c in the seat was a really nice option.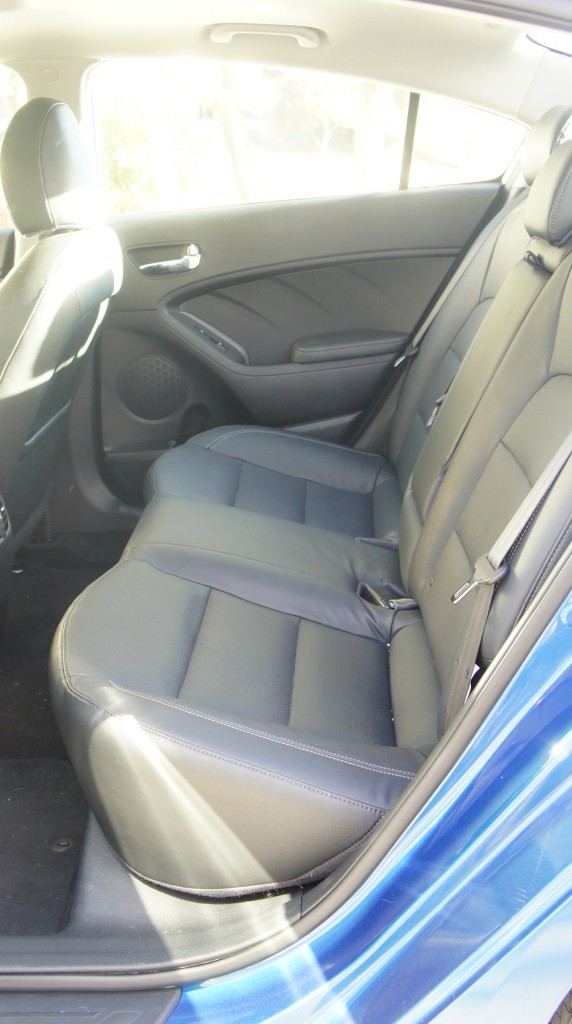 Plenty of room in the back seat for little ones or four legged furry friends.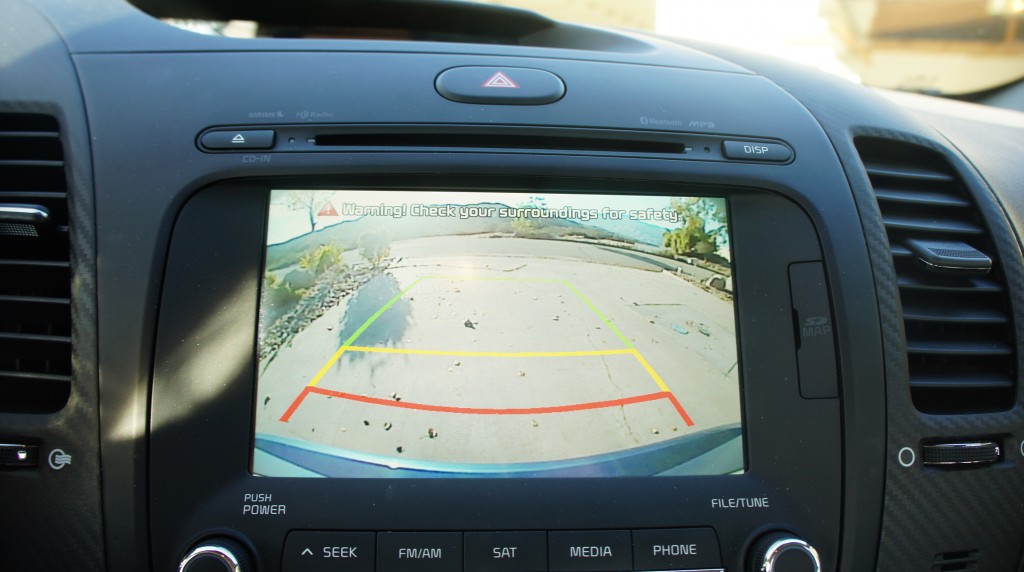 As always, back up cameras make me very happy and I'm thrilled to see that they are becoming a standard feature in cars. If you haven't had the opportunity to drive a car with a backup camera I encourage you to take a test drive. The camera makes parrell parking incredibly easy and it helps me make sure that nothing is behind the car. I still use the side mirrors and rear view mirror, but the camera provides a little extra comfort.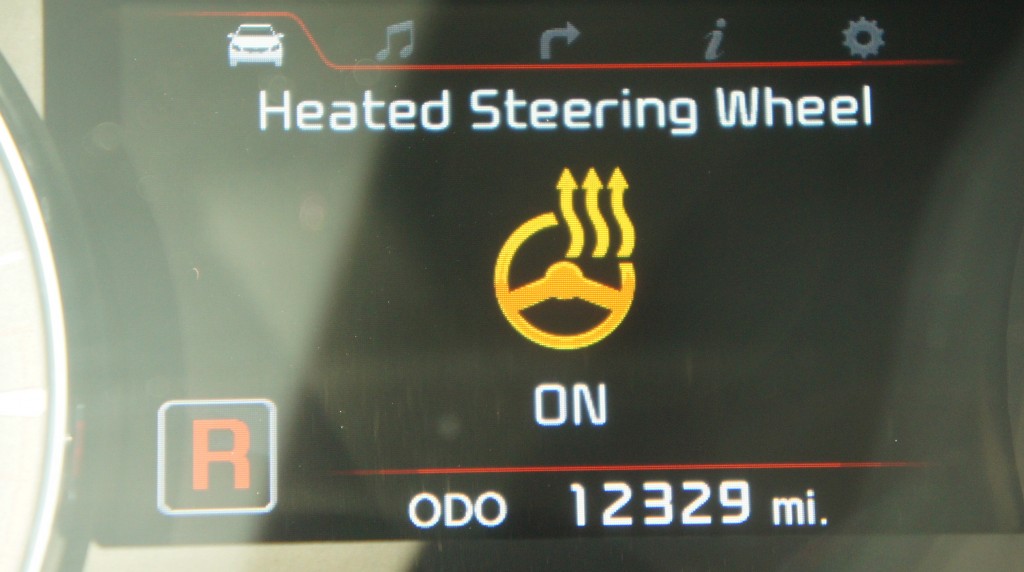 Oh, there is also a heated stearing wheel. Now, being from Northern Michigan, this is a feature I can really get behind. I've been fortunate enough to be snowbirding in southern California, but Alan has been dealing with temps in the negative numbers. I know he would be loving a heated steering wheel right about now.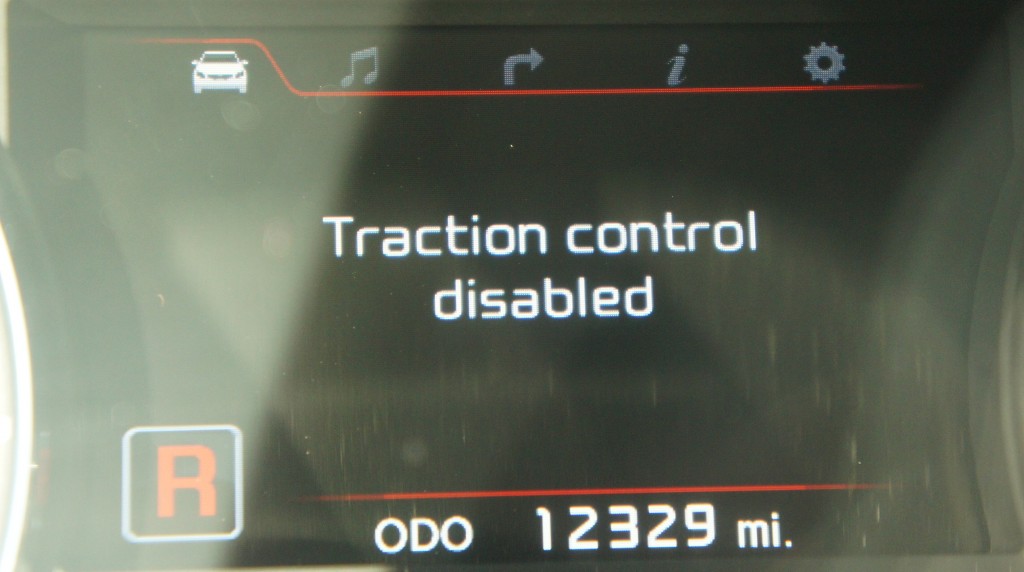 Other great features on the Kia Forte include:
Dual-zone climate control
Advanced keyless entry system
Push button engine start
Blind spot monitoring (warning light in your side mirrors if a car is in your blind spot–LOVE IT!)
Of course, features like top of the line brakes, suspension, steering, and headlights are included.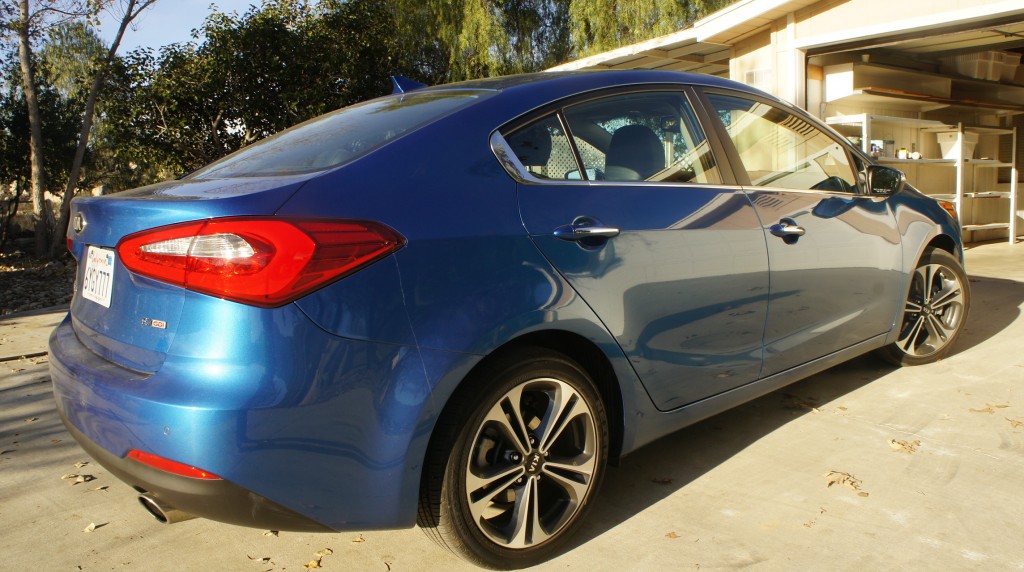 5 Features That I Always Review
Curve Turning Performance: Hugs corners like a champ. I drove this car up and down twisty turning roads and it performed perfectly.
Quick Acceleration: Oh yeah, no problem at all with the get up and go in this car.
Interior Noise Levels: The road noise wasn't too bad. It was quiet enough that I easily held a conversation and listened to the radio.
Legs Room/Comfort Level: Very comfortable with plenty of leg room.
Gas Mileage: Great gas mileage. I averaged about 24mpg and that included a lot of city driving.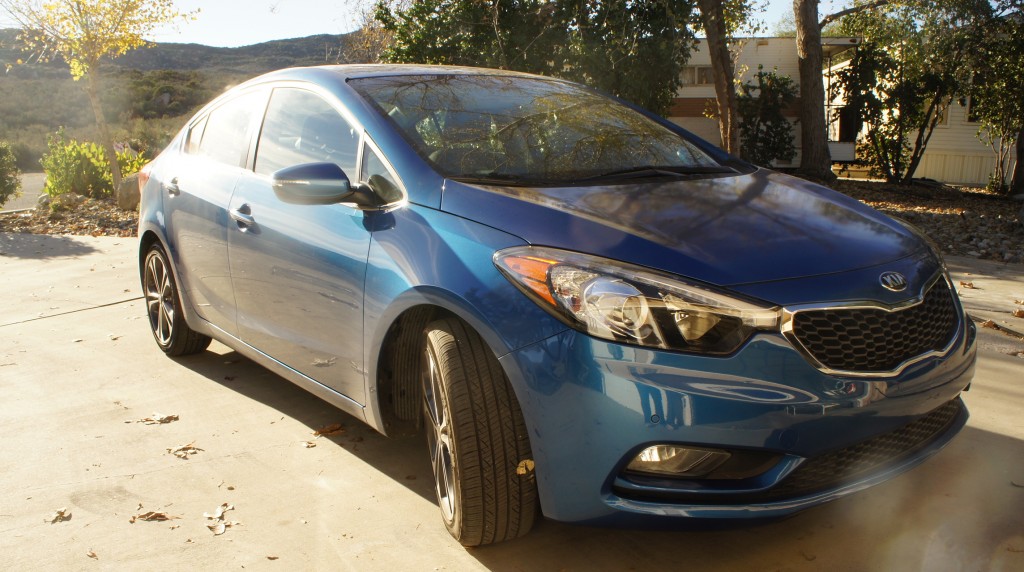 Overall, I really loved driving the Kia Forte. It is a stylish and fun car to drive. Em told me that she thought it would be perfect for her first car (with a little hint/hint, wink/wink).