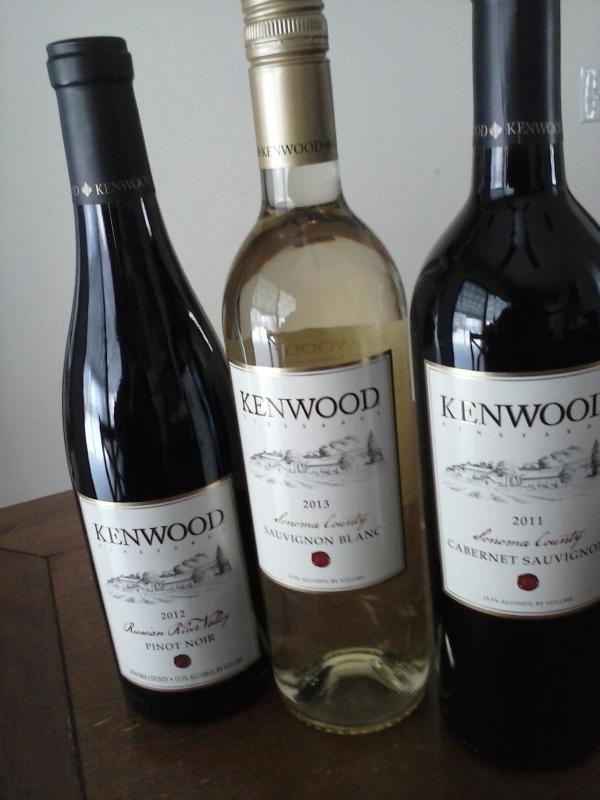 disclosure: I participated in an Influencer Activation on behalf of Influence Central for Kenwood Vineyards. I received product samples and a promotional item to thank me for my participation."
One of my personal, not-so-guilty pleasures in life is enjoying a nice glass of wine in the evening. I'm not saying it's every evening, but a couple times a week I like to kick back and sip a glass of wine as the day fades into night. I enjoy my glass of wine a lot more when I know the vineyard I purchased the wine from is involved in social good. I have really started to make sure I'm spending my dollars with companies I am proud to support. Kenwood Vineyards, based in Sonoma County, is one of those vineyards.
Sourcing their grapes form dozens of vineyards, Kenwood wine is produced from grapes that are harvested from vineyards using sustainable practices. These vineyards use natural soil amendments and pest control whenever possible and are dedicated to producing premium grapes. Double win!! A wine maker that gives back AND sources grapes grown under sustainable practices.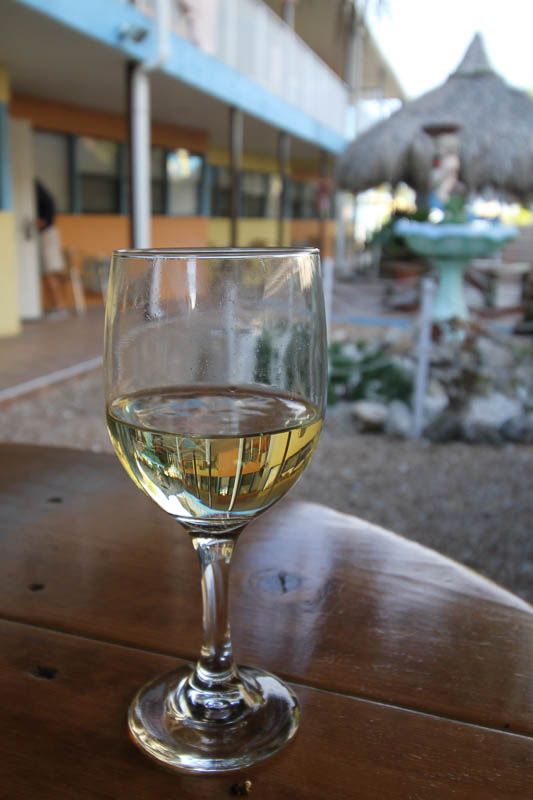 Enjoying a glass at a beachfront resort in Florida. Everyday should be this good!
The proof is in the bottle though and even if you have great practices and a big heart if the wine isn't good I'm not buying. Thankfully, I don't have to worry about that with Kenwood Vineyards. I'm a fan of white wines so was immediate drawn to the 2013 Sauvignon Blanc. It's a light wine with a very smooth finish and notes of citrus. Aged in stainless steel it's produced without any barrel aging or malolactic fermentation. I'll be purchasing more of these bottle to share. Serve slightly chilled and pair with poultry or seafood. It would also taste nice with spicy Asian cuisine.
I'll definitely be serving it at Thanksgiving dinner this year. We have so much to be thankful for. It's been a rough month. My parents & sister lost their home and all the contents to a house fire, BUT they were able to get themselves and their dogs out of the house. Even though I am truly devastated by this tragedy I am also incredibly thankful that they are ok. You better believe I will be uncorking a wine bottle or two with my family and toasting them. It could have been so much worse and I'm forever thankful that they made it out alive. I can't think of a better wine to do that with then Kenwood Vineyards.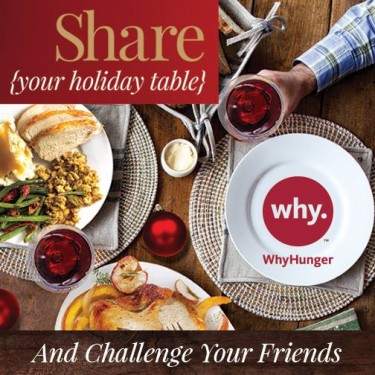 Kenwood Vineyard is asking you to share your table this holiday season. They have a goal of making a matching donation of $25,000 to the WhyHunger organization and ask you to help them meet this goal.  Why Hunger is a leader in the movement to end hunger and poverty by connecting people to nutritious,  affordable food and supporting grassroots solutions that inspire self reliance and community empowerment. What's not to love?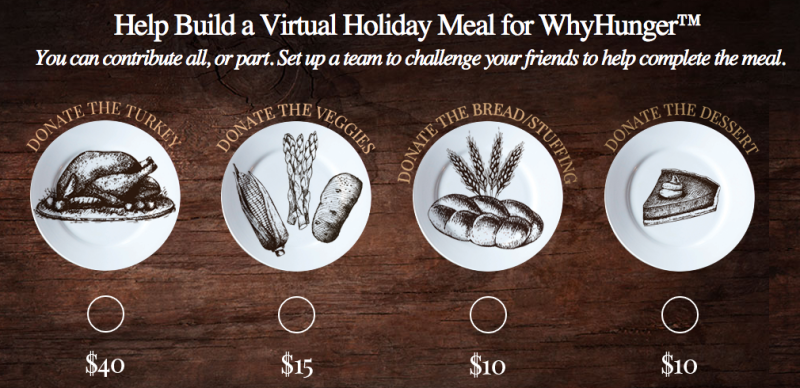 Kenwood & Why Hunger have teamed up to create the Share Your Table campaign to help raise funds for this very worthy cause.  You can help build a virtual holiday meal by contributing funds to purchase a turkey, veggies, stuffing or dessert.  Gather your family and friends and ask them to join you in the effort.

Almost all my extra dollars will be going to help my family replace lost belonging, but I still wanted to help Kenwood Vineyards get a little closer to their goal so I donated $10 to the cause. I firmly believe that every little bit helps and if even 10% of my readers donated $10 each we would be well on our way to making sure those in need get a little boost up. I figured $10 was skipping Starbucks twice and I can easily do that. By the way, donating took about 2 minutes of my time. Quick and painless.
I hope you'll join me this year in toasting what you are thankful for with a nice glass of Kenwood Vineyard wine and making a donation to the Share Your Table campaign.