I have been loving my new Maytag appliances. They have really made life in the kitchen a lot more easy and fun. I know, it sounds crazy, but they really have. I've snuck a few things on the front of the fridge. Alan likes it to be completely magnet/paper free, but its such a convenient place to put notes and my cooking conversion magnet.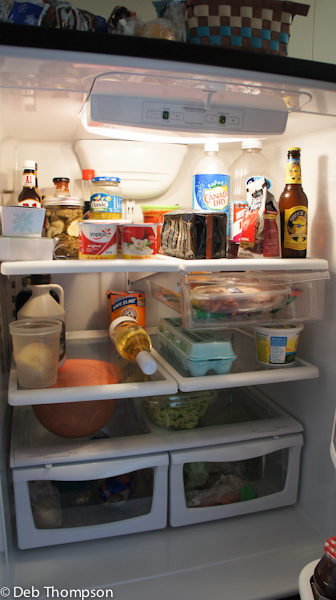 The inside of the fridge is nice and roomy and we've quickly found the perfect spot for everyday items. Â Condiments and beverages are always kept on the top shelf because they are easier to spot there and don't get lost on the back lower shelves. Leftover are generally on the bottom shelf and produce goes in the drawers. We tend to always keep items in the same spot so that we know exactly where they are when we go back to them. Â I love the see through meat drawer so that we can instantly see what is available.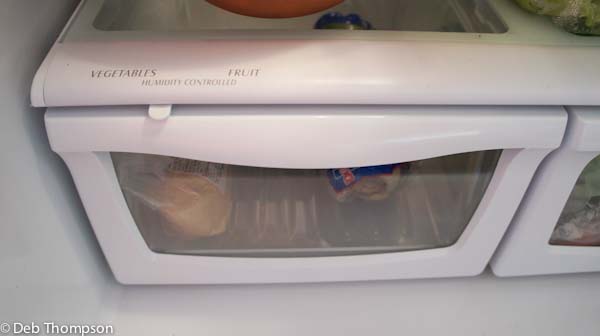 The produce drawers have been fabulous. There is a humidity setting that allows each drawer to be set for vegetables or fruit. The drawers have extended the life of my veggies which I really appreciate it. It has kept carrots and celery fresh for much longer than it used to in my old fridge.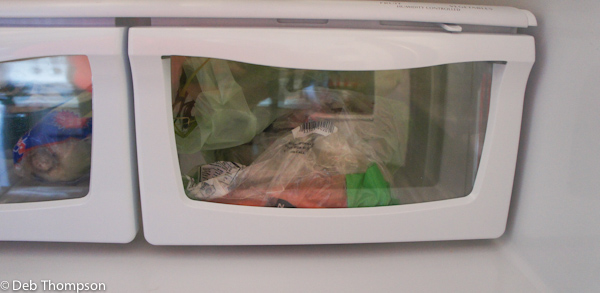 I like the see through window on the shelves so I can quickly determine which drawer I put what veggies in.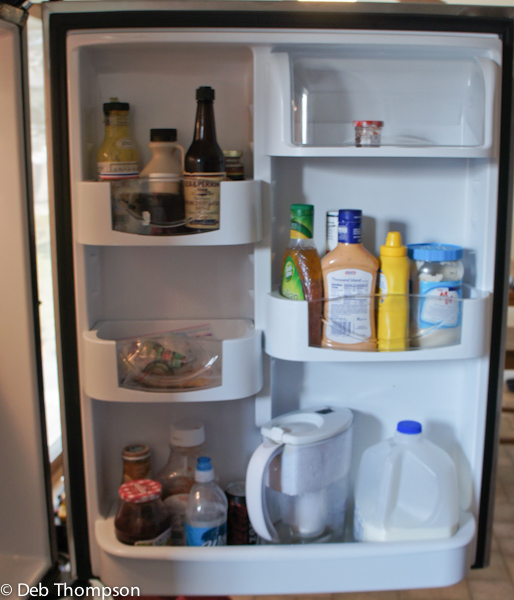 Yes, there are more condiments in the fridge door. No idea why we have so many. Anywho, the door is great for keeping our milk and water pitcher in. The milk doesn't actually fit in the main fridge component with how the shelves are configured. I'm sure I could move them around to allow for the milk to store in there, but it works quite well in the door.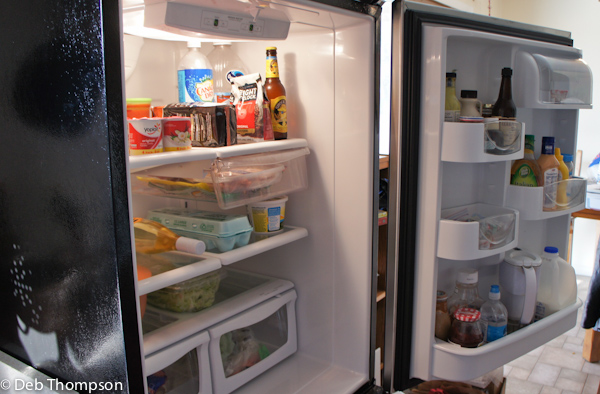 The only con to the refrigerator is that the door swings all the way open when we get in the fridge. I wish the mechanism on the door allowed it to stay in the position we opened it to. It's a small annoying detail that we are adjusting to. We try to hold the door half way open while we grab what we need out of the fridge, but that's not always possible.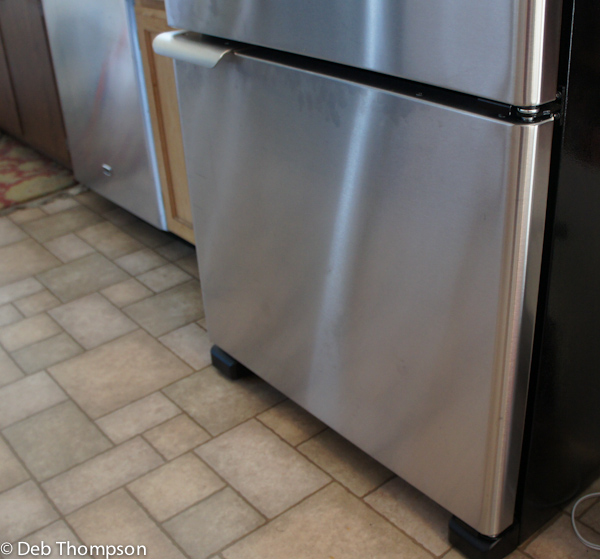 When I heard that the freezer was on the bottom of the refrigerator I was pretty excited. I thought it would be a drawer style and the entire component would pull out so I could look down into the freezer and see what I had or needed to buy. I don't know why that vision was stuck in my head, but it was. Needless to say I was a little surprised when the Maytag refrigerator arrived and I found out that wasn't how it worked.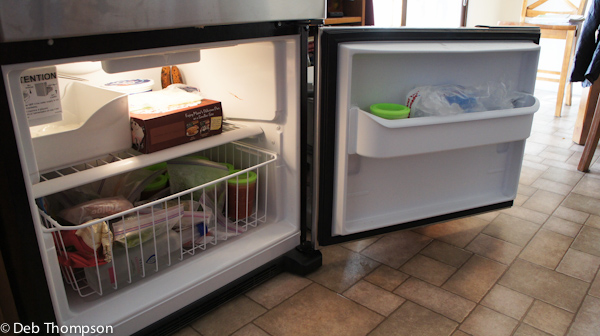 Nope, the door opens and you have to bend down to see what is in the freezer. There is a bottom drawer that does pull out, but the top shelf definitely isn't easily accessible. I would consider the freezer a little small, but I would rather have the bigger refrigerator anyways so it all works out. Plus, as long as Alan can fit his ice cream in the freezer than all is well in our world. Plus, I love that there is an ice maker so now I never ever have to worry about running out of ice at my parties.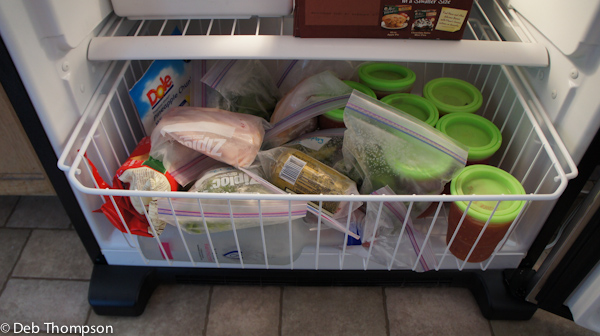 Overall we are so happy with the Maytag refrigerator. It keeps our food fresh, which, with the cost of food & produce, is so important, plus the refrigerator has a nice shelving configuration that makes it easy to find exactly what we need without spending a lot of time searching for items. The refrigerator always smells fresh and has been a cinch to keep clean. Plus, it's just pretty and looks great in our kitchen.
Learn more about Maytag and their appliances here:
Maytag.com
Maytag's Twitter Page
Maytag's Facebook Page
disclaimer: I wrote this post participating in an Maytag Moms Dependable Kitchen Ambassador program by Mom Central Consulting on behalf of Maytag. I was provided with a Maytag kitchen appliances set, including a refrigerator, microwave, dishwasher, and range to facilitate my post.

Cheers,