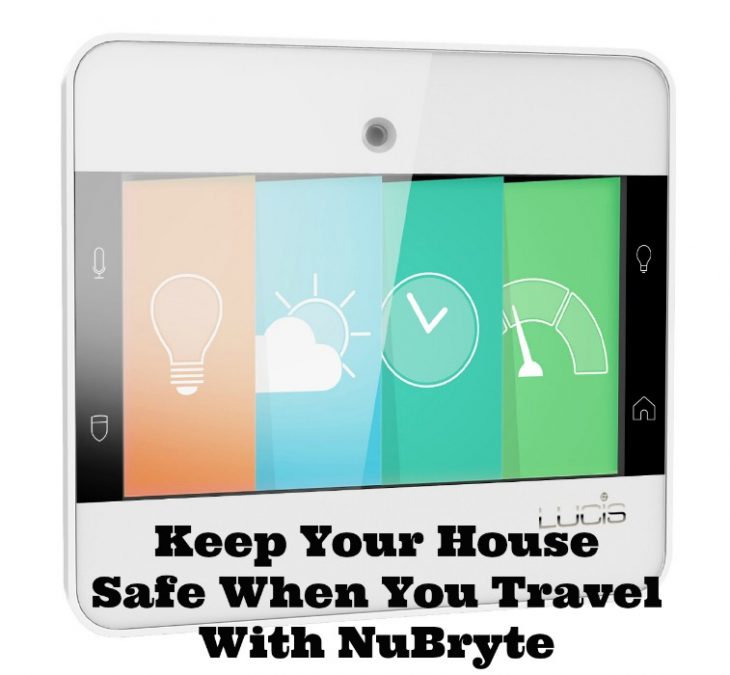 Disclaimer: I'd like to thank NuBryte for sponsoring this post. As always, all thoughts and opinions are my own.
I travel quite a bit and people always ask me if I'm ever worried about my house when I travel. Usually, it's not a problem because I usually travel solo leaving Alan at home to take care of the house. However, there are times that we travel together and we take steps to ensure that the house is as safe as possible before we leave. One new way we've found to make the house a bit safer is with NuBryte Touchpoint- Smart Home System.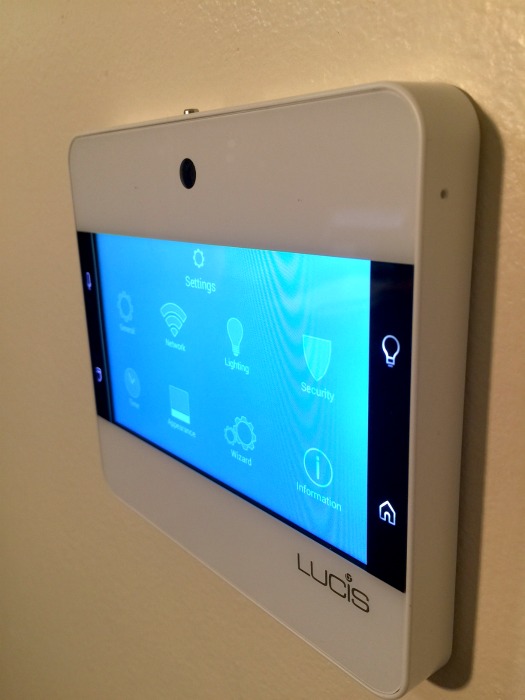 The NuBryte Touchpoint system lets you replace a light switch with a flat panel touch screen. Between the touch screen and the smart phone app you can control the lighting in your house from anywhere. However, it goes beyond just being a high tech light switch. It also lets you know the weather, acts as home security, has a wi-fi home intercom, offers energy monitoring, and has a family calendar. This is such a great tool for household management.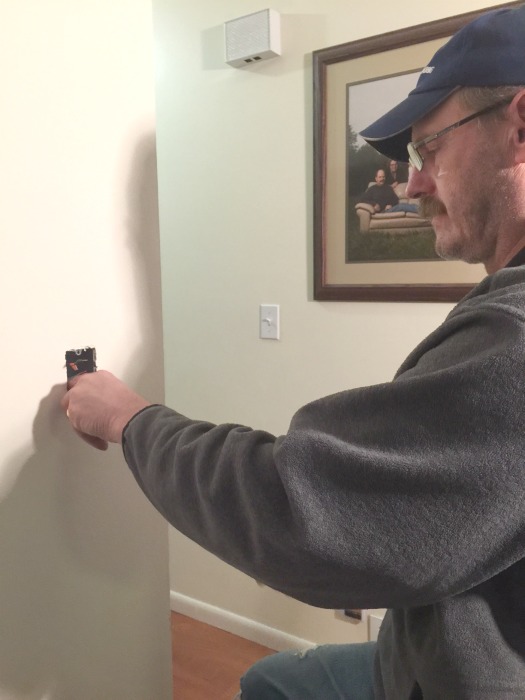 If you are a little bit handy and have some electrical experience you can install it yourself. Otherwise, you may want to ask a friend or hire an electrician. Alan installed it for us. He said the instructions were very clear and easy to follow. He does want me to remind you to absolutely, positively TURN OFF THE POWER before installing.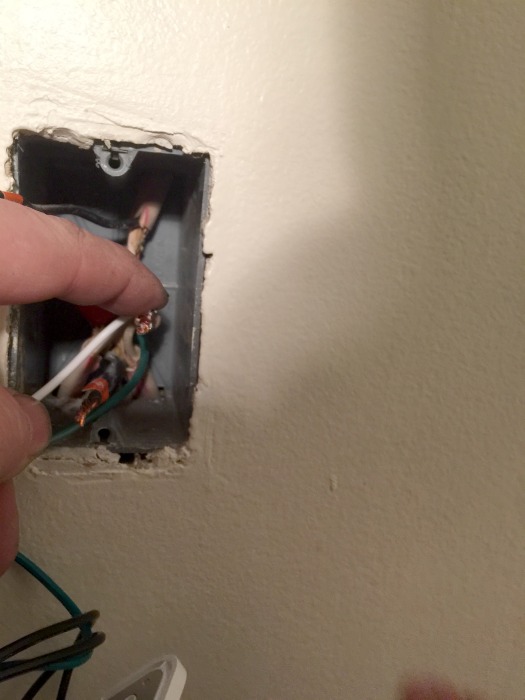 It took him about an hour to install and it took me about 1 minute to download the smart phone app. I'll call that fair work 😉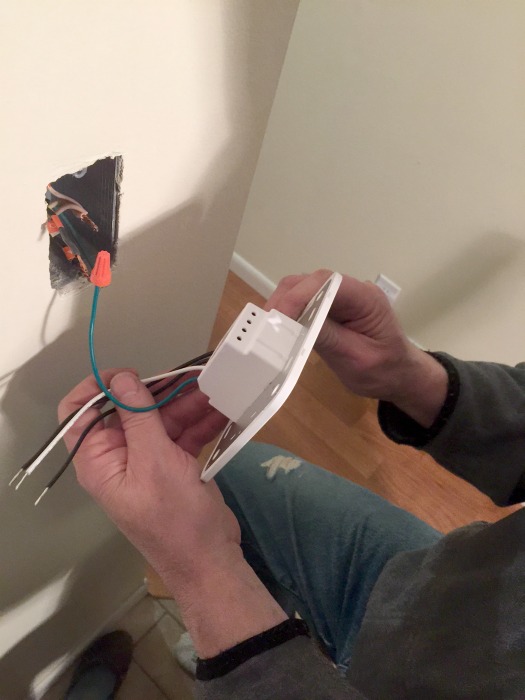 Once it was installed it was just a matter of connecting it to our home's wifi system and then it was ready to roll. I'm all about design and colors and really enjoy the colors on the touchscreen.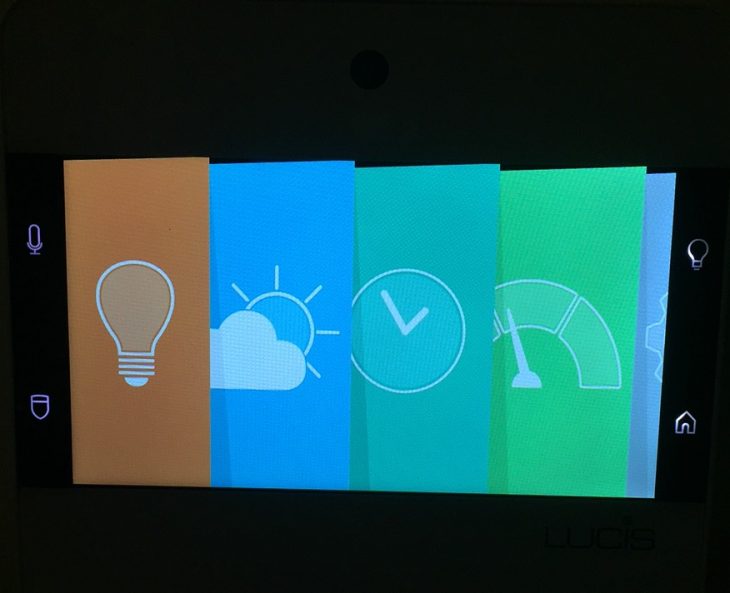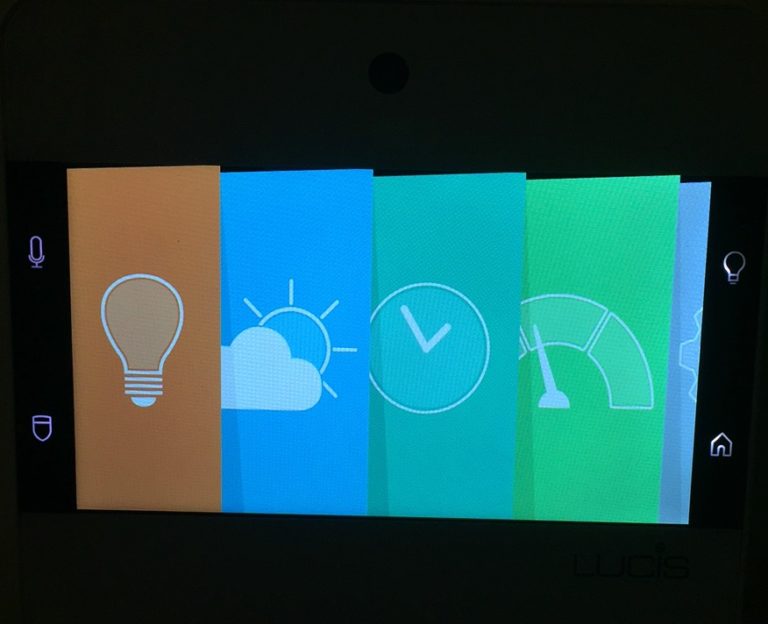 I do so love having the NuBryte Touchpoint system in my house. A simple touch of the screen turns the light on and off and also lets me check the weather.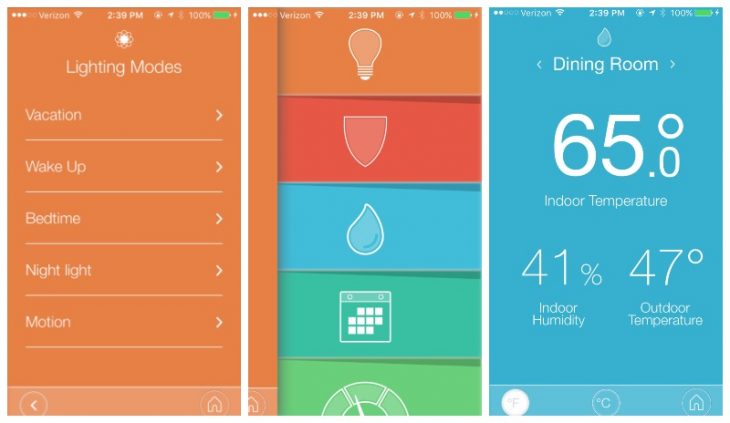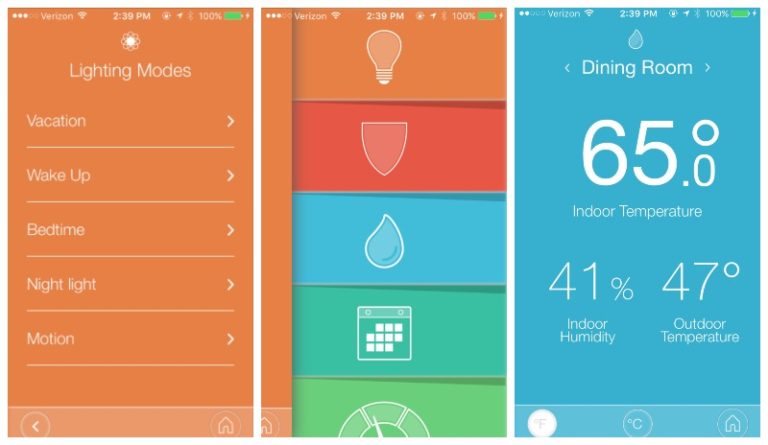 The smartphone app is a great way to control what is happening at home when we are away.  I love how the app helps protect my home. I can turn on and off lights, access the security system, check indoor temps and more.
Three Ways NuBryte Protects Your Home When You Travel
Built-in Motion Detectors

– I like that the NuBryte has a camera on it that will detect motion while we are away. If motion is detected a loud alarm sounds and our home lights flash. The noise alone should encourage thieves to leave because I know my neighbors are calling 9-1-1 as soon as they hear it.

Live Video Alerts on your Smart Phone

– If my neighbors don't happen to be home to call 9-1-1 that's okay because NuBryte will send me an alert to my phone with a live video feed of what's happening so that I can call the police immediately.

Vacation Lights

– This is a really neat feature. Simply set to vacation lighting it will automatically mimic my daily lighting behaviors making it look like we are home.
If you travel and want to keep an eye on the house while you are away the NuBryte Touchpoint is a great way to make that happen!


NUBRYTE TOUCHPOINT GIVEAWAY
NuBryte is generously offering one lucky reader a chance to win their very own NuBryte Touchpoint! To enter click here.
BUY NUBRYTE TOUCHPOINT
NuBryte is available at Amazon!