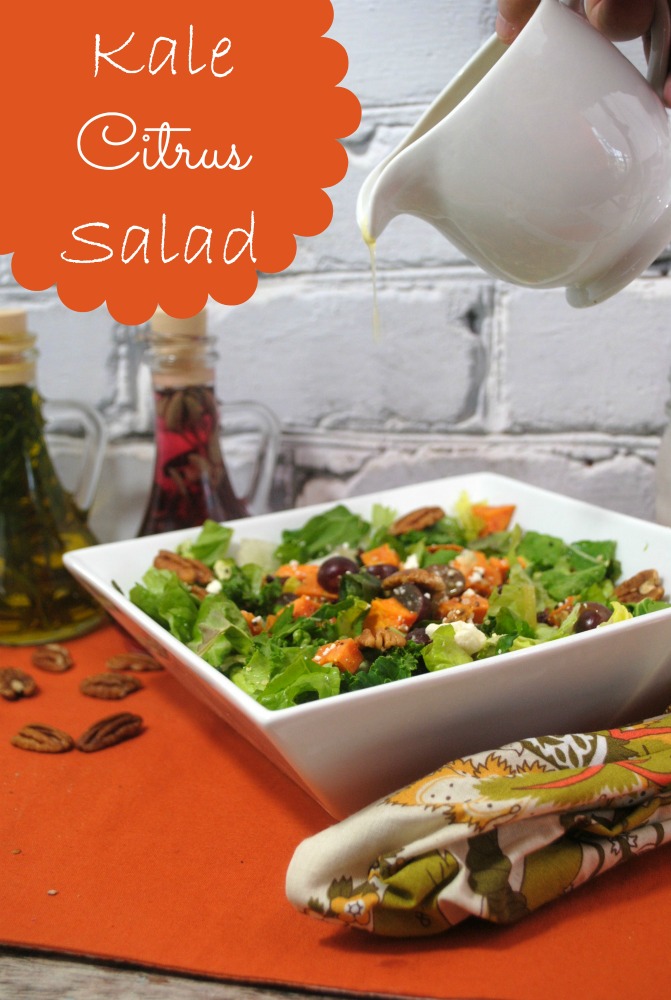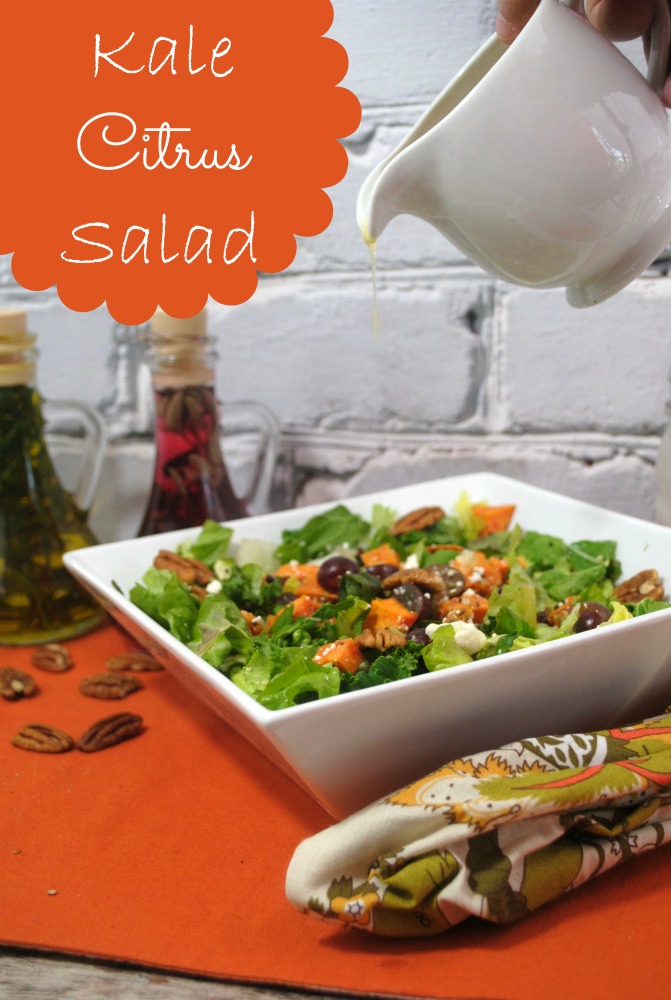 Looking to add more greens to your new year? This Kale Citrus Salad Recipe add lots of greens and deliciousness to your diet. I love how this salad is packed with all kinds of goodness.
Quinoa, sweet potatoes, cranberries, grapes, and, my favorite, feta cheese. Toss all that together with the perfect homemade dressing and you'll be wondering why you don't make this more often.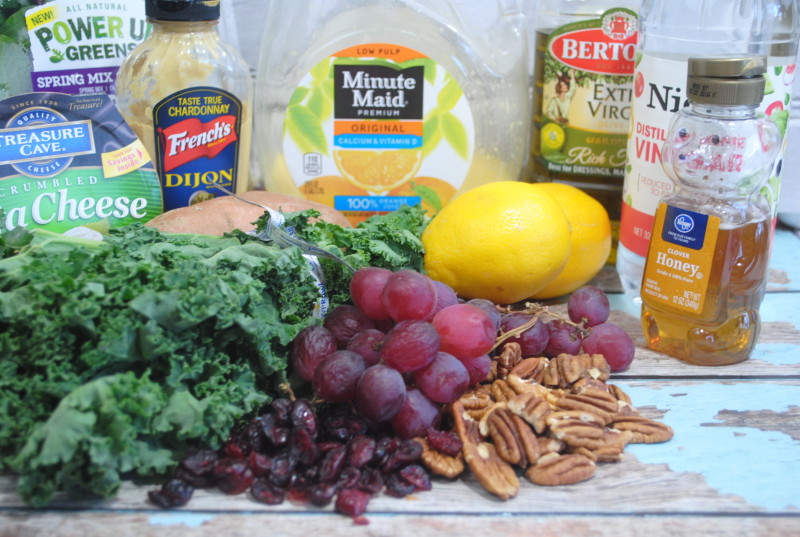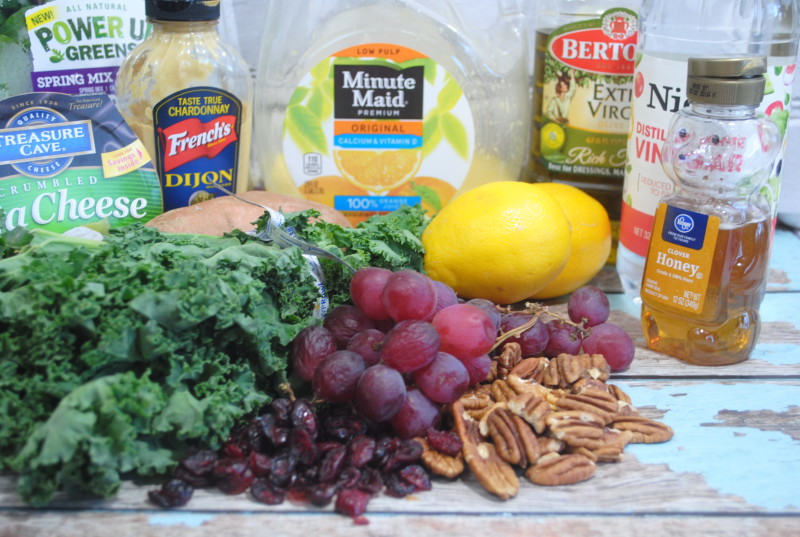 KALE CITRUS SALAD TIPS
To rinse/soak Kale: Place kale stalks in a large bowl and fill with water. Leave in bowl for 10 minutes swishing stalks around every few minutes. Rinse well. Set on towels and pat dry. When leaves are dry cut out ribs and discard stalks, chiffonade remaining leaves.
Citrus Vinaigrette recipe makes a lot of dressing, feel free to cut the recipe in half or save extra in the refrigerator.
Kale Citrus Salad
Ingredients
3 cups Kale, rib removed, chiffonade soaked and dried (see instructions above)
3 cups Mixed greens
1 cup of cooked and diced Sweet Potato
1/2 cup of dried cranberries
1 cup red grapes, sliced in half
1/2 cup of chopped Pecans
1/2 cup of Feta Cheese crumbled
1/3 cup of Quinoa
pinch sea salt
pinch pepper
2 oz rice white vinegar
8 oz fresh squeezed orange juice
2 oz lemon juice
1 tsp dijon mustard
2 tsp honey
1 tsp salt
pinch black pepper
2½ cups extra virgin olive oil
Directions
In a mixing bowl combine kale, dried Cranberries, grapes, Quinoa, Sweet Potato and a ⅓ cup of the citrus vinaigrette; toss together by hand. Season with salt and pepper and toss again. Add more dressing if needed.
Next pile salad on a plate and top with feta and Pecans, serve.
DRESSING: Combine rice white vinegar, orange juice, lemon juice, dijon mustard, honey, salt, and pepper in a blender and mix till smooth. Slowly drizzle in oil in a steady stream till well incorporated.