There is no denying that I absolutely adore my Jord wood watch. It is fun, unique and goes with just about everything I wear. Now that it's fall though I thought it would be fun to get one that reminded me of fall leaves and coordinates with my fall wardrobe. In a twist of completely good timing, Jord asked if I would be interested in reviewing another watch (of course, I said yes!) so I picked The Frankie Series in Purpleheart & Plum because it reminds me of my favorite season, fall!  The color is a pretty good match to the rich tones of Maple leaves, not the oranges or the reds, but that deep mahogany color that comes through as fall is in full swing.
Pretty, right? Look at that gorgeous color! The watch face is a little bigger then I generally wear, but I find that I really like it.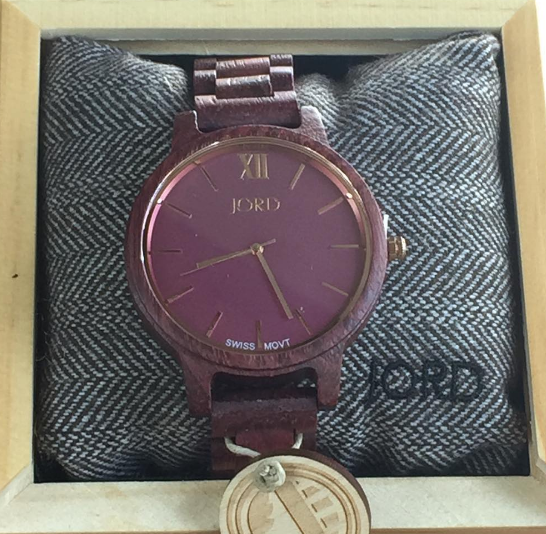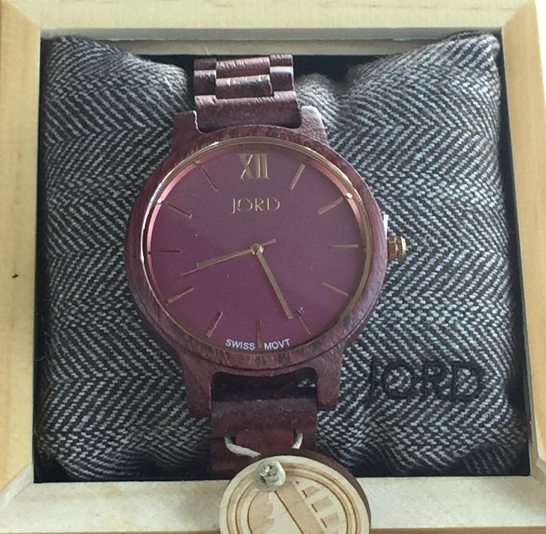 By the way, if you are thinking of giving a Jord Wood Watch for a gift (HIGHLY RECOMMEND) rest assured that it comes in a lovely wood box nestled on a pillow which makes for a beautiful presentation for gift giving.
I put together a short video clip unboxing the watch and giving a bit of a review. Would love for you to watch it!
$100 JORD WOOD WATCH COUPON GIVEAWAY
I've been doing a whole "It's Time For…" series with my watch and having a lot of fun.  You may sense a theme here as it's usually time for an adult beverage.
It's time for a beer: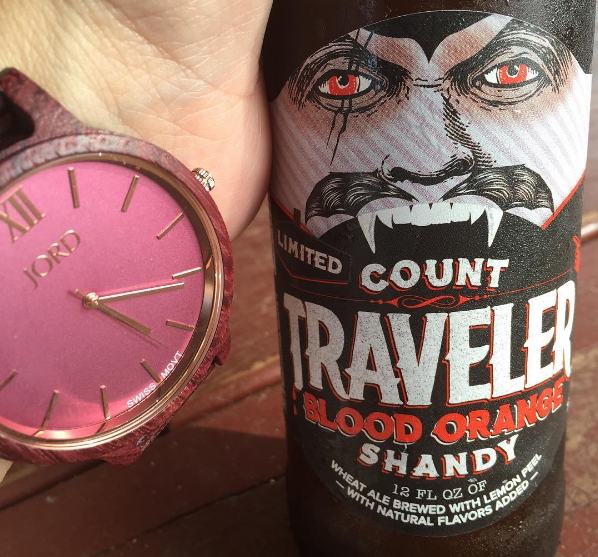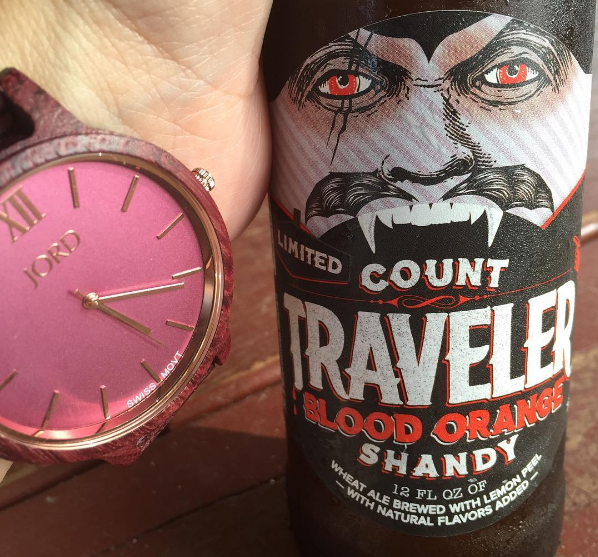 Side note: This is probably some of the best fall shandy I have ever tried. Must. Find. More!
It's time for a glass of wine: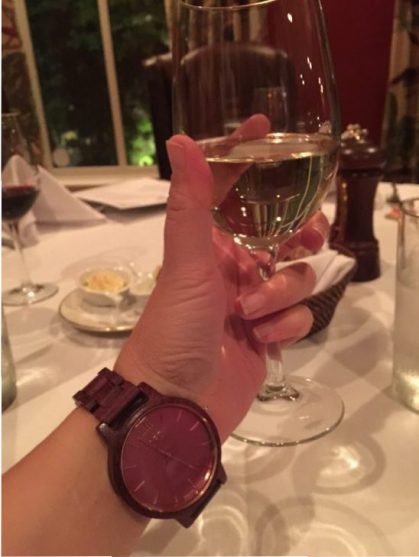 It's time for a shot of rum: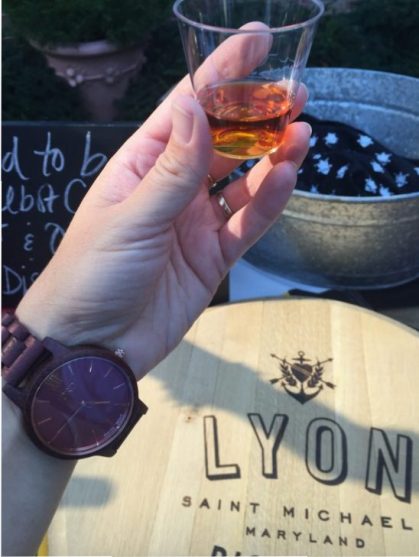 It's time for champagne (are you sensing a trend…lol):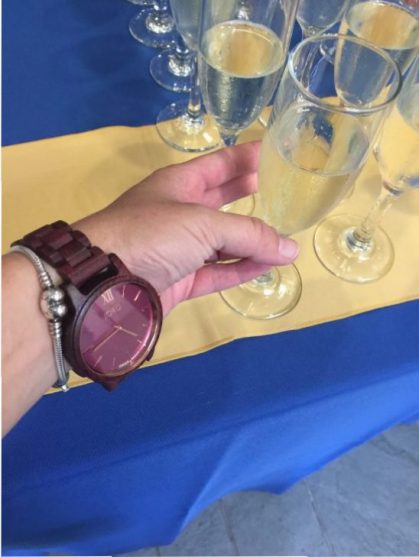 Now, don't go thinking it's all alcohol, all the time 🙂 I remember to take photos of the really cool wood watch in other settings as well.
It's also time for coffee, actually, it's ALWAYS time for coffee: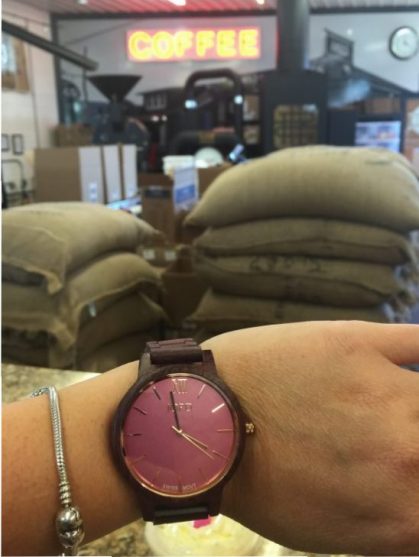 It's also time to drive a really fun sports car, the Hyundai Veloster Turbo (yep, it's as cool as it sounds!)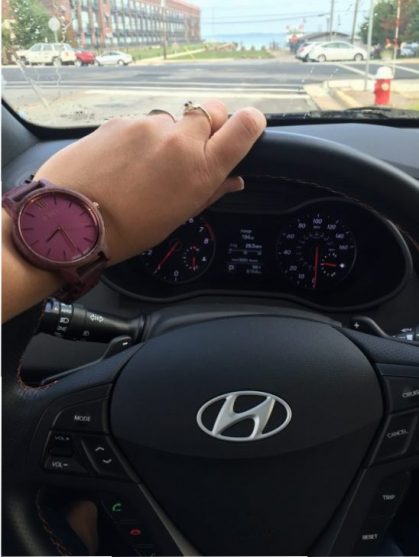 It's also time for ice cream (wearing my other Jord wood watch)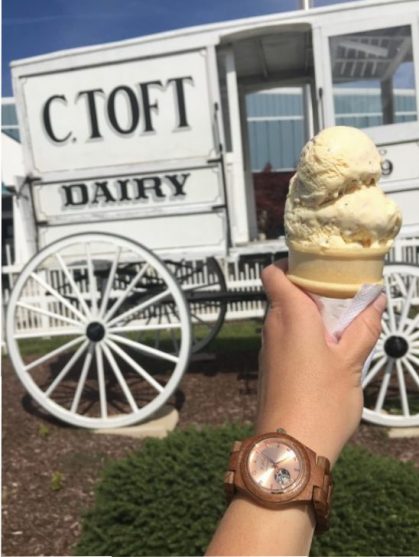 What would your watch show that it's time for? Find out by entering to win a $100 Jord coupon to use on the purchase of your own wood watch. Just click the link above.