Summer will be here before we know it and that means camping and rving season will soon be here. I know for us in the midwest, especially the upper midwest, we have short summers so our outdoor season is only a couple months long. I know, I know you can camp and rv when it gets cooler but I prefer camping in the warmer months. To celebrate camping and rv season @trvlngpraters, @corkforkpassport and me (@debthompson) are hosting a twitter party that is being sponsored by Tervis.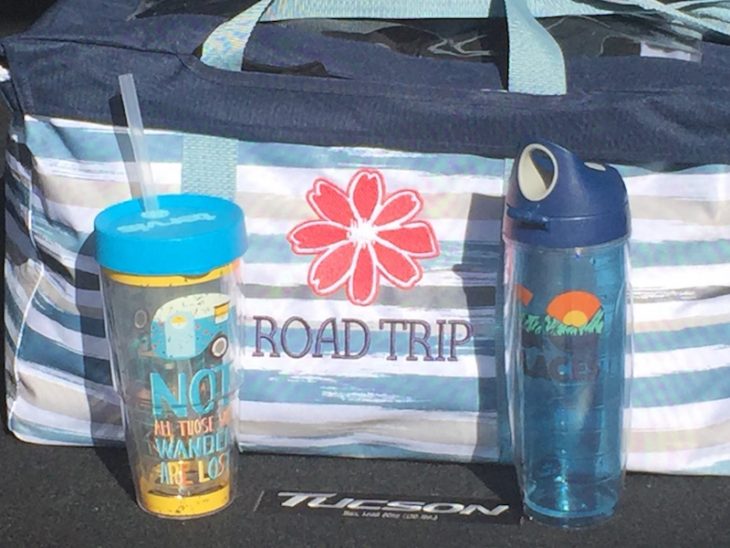 Tervis is well known for their double-wall insulated drinkware that keeps hot drinks hot, cold drinks cold. Their drinkware includes tumblers in a variety of sizes, water bottles, sippy cups and wine glasses and a full complement of accessories. They have been around 70 years and they are made right here in the U.S. of A. I love road tripping with my new Tervis water bottle and tumbler and I know I'm going to love taking them camping with me as well. My "Not All Those Who Wander Are Lost" is one of my favorite phrases and Tervis offers it on a tumbler…score!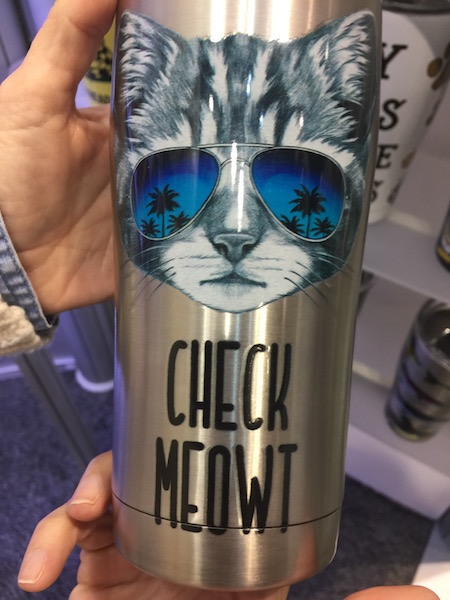 Tervis just announced that they are launching a stainless steel line of drinkware to their product inventory. There are so many great design ideas on deck for the stainless line. I'm really hoping the "Check Meowt" makes the cut.
Join Me for Camping and RVing Twitter Chat on Thursday, April 6th from 1-2 p.m. EST and you could win a great prize from Tervis! #TERVISTRAVELS
What you need to do:
Follow our sponsor @TervisTumbler and co-hosts @debthompson @trvlngpraters @corkforkpassport
Participating is easy. You only need a Twitter account and show up on April 6th at 1pm EST. Follow and interact with our sponsor and co-hosts and chat with other participants using the #TervisTravels hashtag for your chance to win a prize.
Winners will be randomly selected from those participating in the chat.
#TERVISTRAVELS TWITTER PARTY DETAILS
WHEN: Thursday, April 6th
TIME: 1-2 p.m. EST
HASHTAG: #TervisTravels