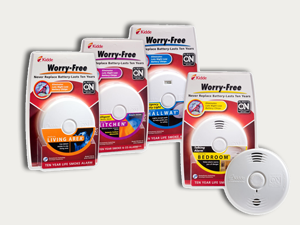 It's so important to make sure our homes are safe for the upcoming holidays. Kidde has come up with a quick home safety audit test that you can take to make sure you have thought of everything and are taking the proper precautions to keep your home safe this holiday season.
I just took the test and it took me less than 10 minutes to answer all the questions. Here's a couple questions from the Home Safety Audit.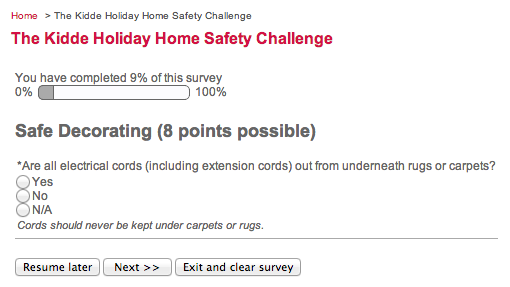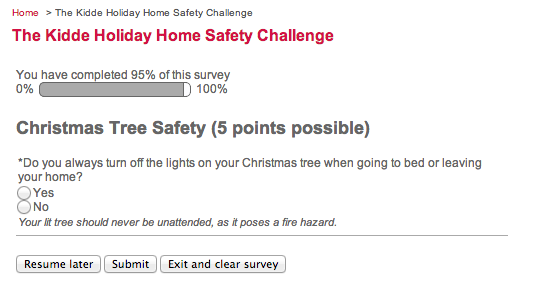 See, easy peasy questions that help you make sure you've taken care of everything. I've been decorating for Christmas for years and my husband is uber cautious about fire hazards to I passed the test with flying colors.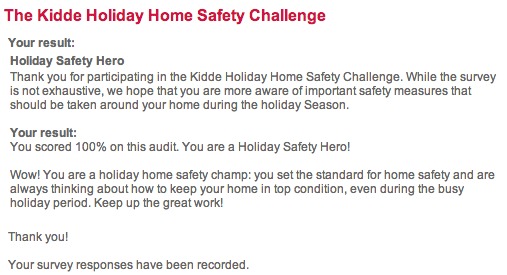 Click here to take the test and see how you score.
Even though you take precautions things might still go wrong and you'll want to make sure that you have a dependable smoke alarm installed in your home. Some homes require more than one detector so make sure you have enough for your home's square footage.
Here's some really good news, Kidde now offers a Worry-Free Alarm line which uses only one battery for the life of the alarm. Yep, you read that correctly. It only takes one battery! You no longer need to change out the batteries when we change our clocks for Daylight Savings Time.
<h2>GIVEAWAY</h2>
I'm hosting a giveaway for one Worry-Free Kitchen Smoke and Carbon Monoxide Alarm (a $48 value), which uses one battery for the life of the alarm to provide 24/7 ease of mind. Oh, it also includes a sensor that almost completely eliminates the problems of alarms caused by cooking!
disclaimer: I received a promotional item from Kidde in exchange for this post. All thoughts and opinions are my own.