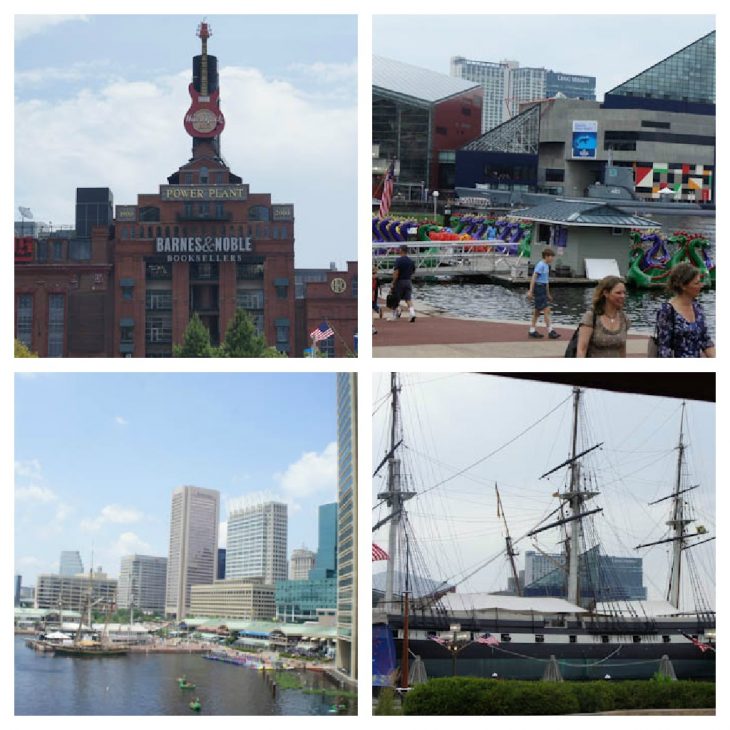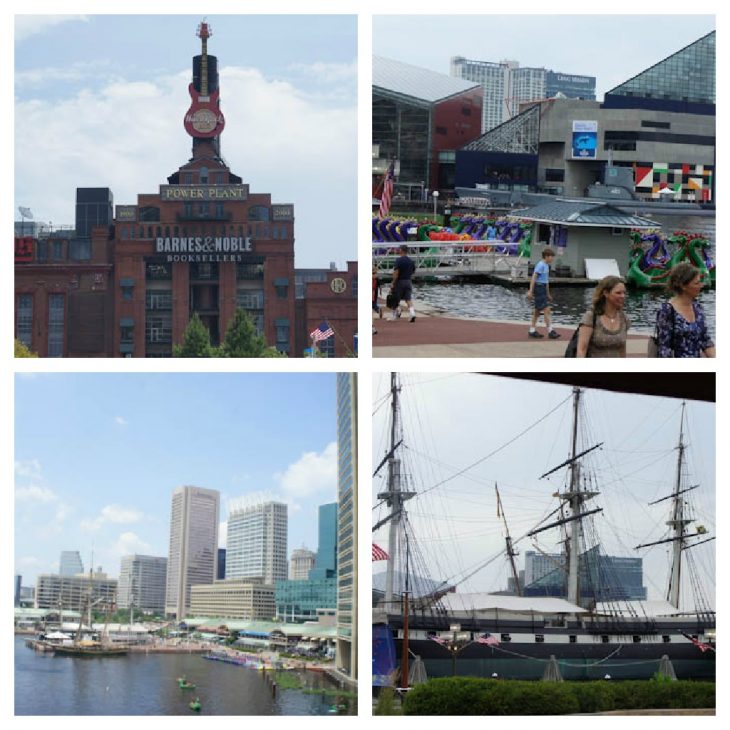 Baltimore's Inner Harbor/Waterfront is a great place to spend a couple hours on a sunny afternoon (or morning). Â There is a lot of fun available for the kids and adults alike. Attractions include the Maryland Science Center, Port Discovery Children's Museum, Sports Legends at Camden Yards, and so much more.
If you want to spend time on the water there is a pirate ship tour, water taxi, kayaks and paddleboats. There are really endless amounts of entertainment to be found at the Inner Harbor.
If you love to read a visit to the Barnes & Noble is a must! Two floors packed with books and outdoor seating on the 2nd story deck. Â Yeah, we spent a good amount of time at Barnes & Nobles.
I think our favorite attraction at the Inner Harbor is the National Aquarium.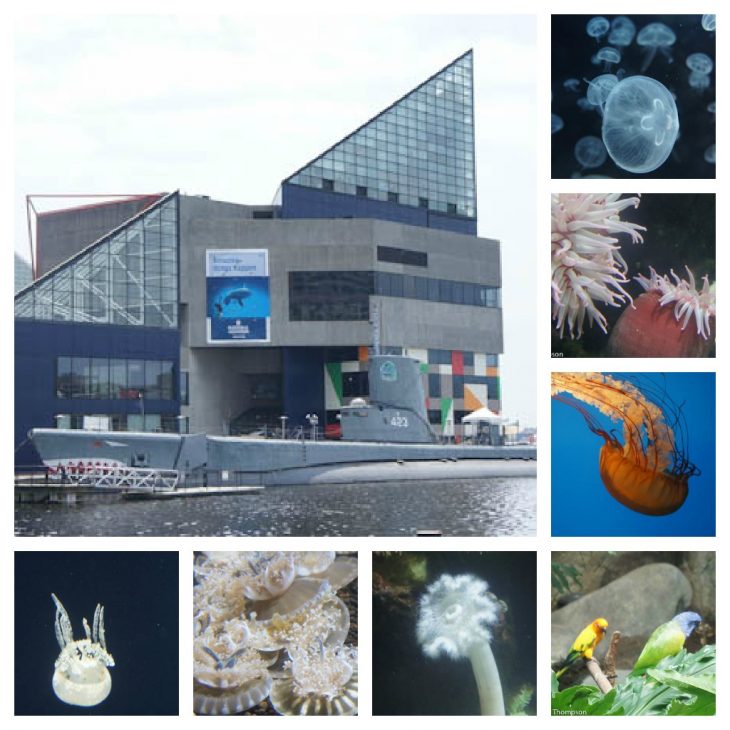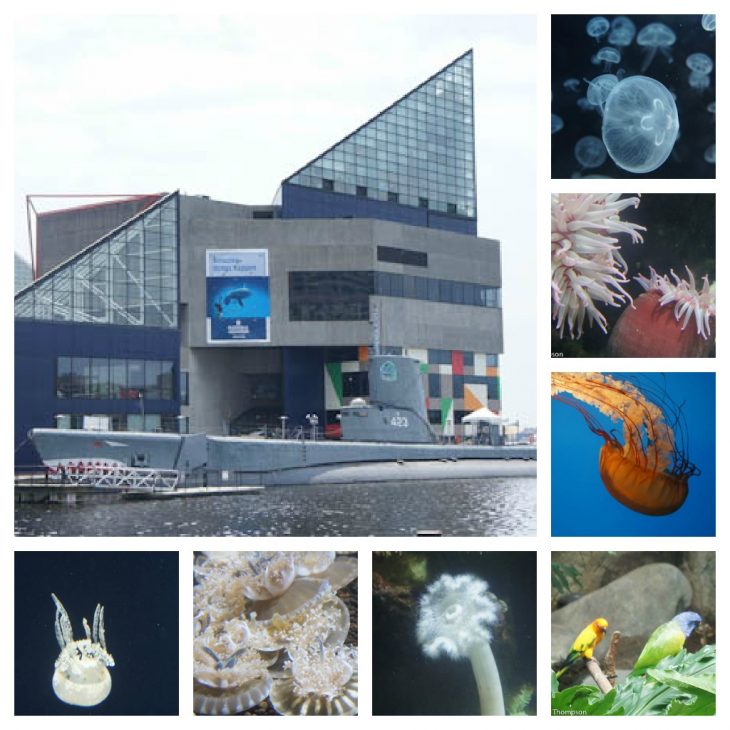 This has been our favorite aquarium to date. There are more than 16,000 animals including sharks, birds, frogs, turtles, dolphins, and jellies. There is also a short Dolphin show. The rainforest and the jellies were our favorite exhibits.
Know before you go:
Tickets:
$29.95 (12 & up)/$20.95 (3-11)
Hours:
Mon–Thur 9 am–5 pm
Fri–Sat 9 am–8 pm
Sun 9 am–6 pm
Best Time To Visit:
On weekdays or on weekends and holidays before 11 a.m. or after 3 p.m.