The Greater Palm Springs area offers a plethora of lodging options. Everything from boutique hotels to golf resorts lines the valley giving visitors a big choice to make of where to stay in the desert. For visitors looking to be in the hub of the activity with great food, entertainment, and excursion choices nearby look no further than the Hyatt Palm Springs, located in the heart of the city.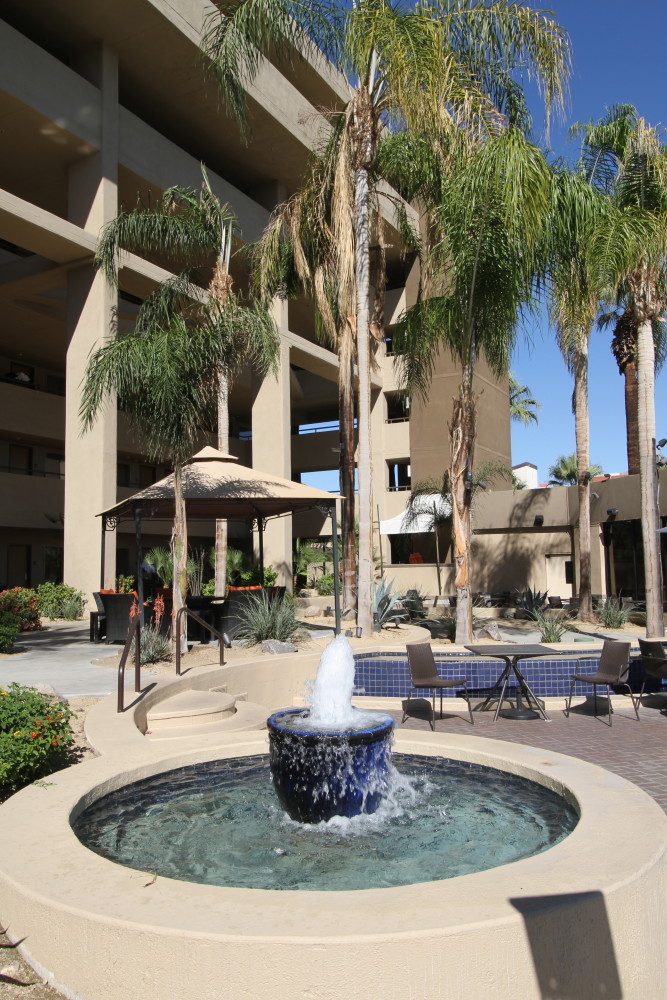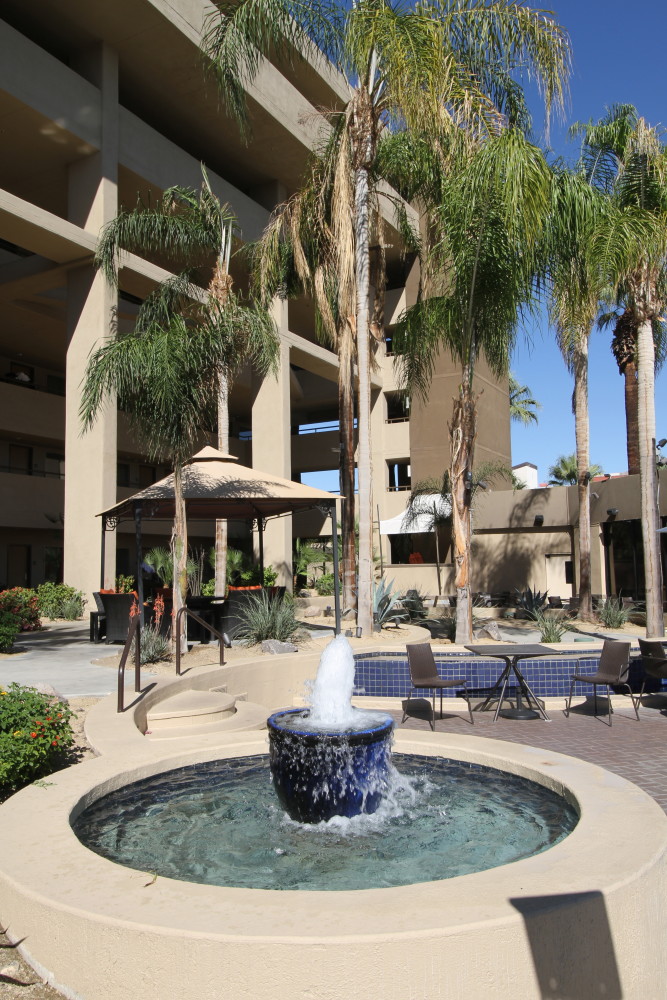 HYATT PALM SPRINGS LOCATION
The Hyatt Palm Springs is located right downtown Palm Springs on Palm Canyon Drive.
From the hotel, you'll enjoy views of the San Jacinto Mountains and have easy access to hiking trails.
You'll also have convenient access to all that the Coachella Valley has to offer.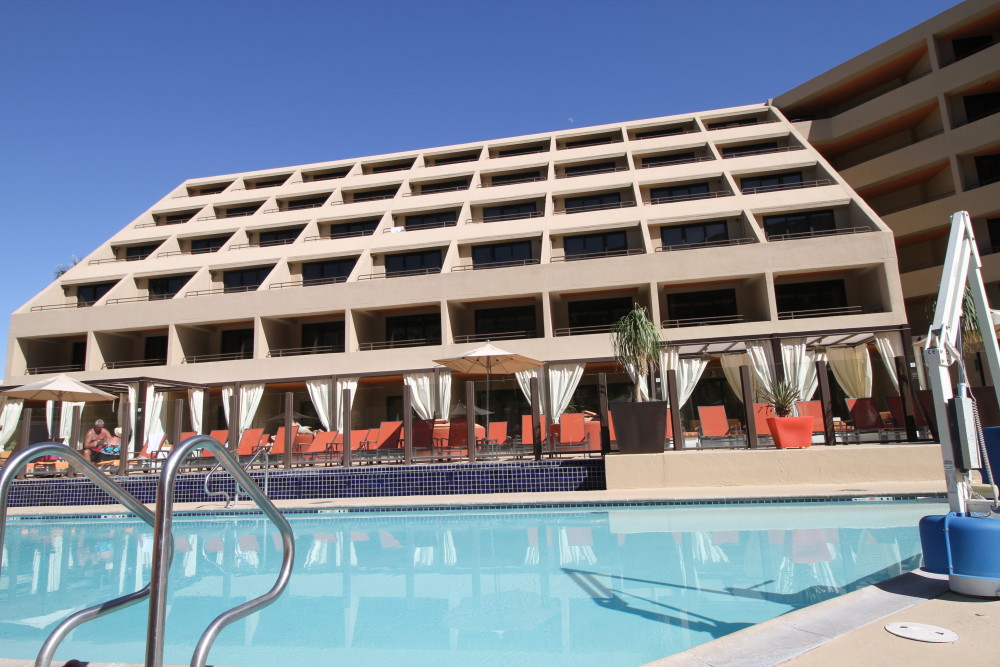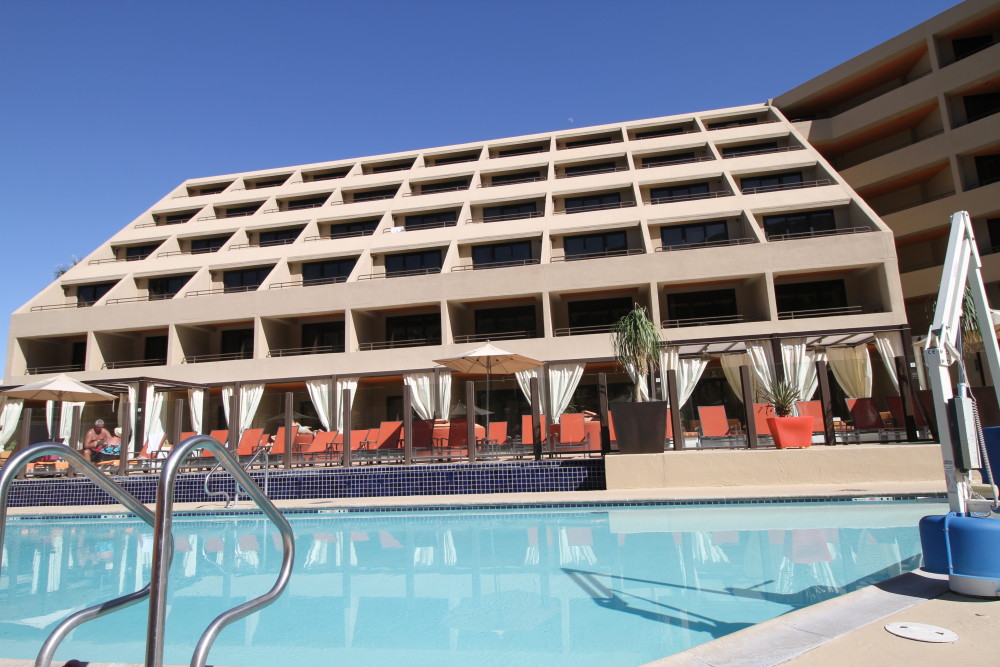 Walk out the front door of this downtown hotel and you are in the hub of the city.
Shopping, dining, art galleries, and spas are all within a short walking distance, no car required.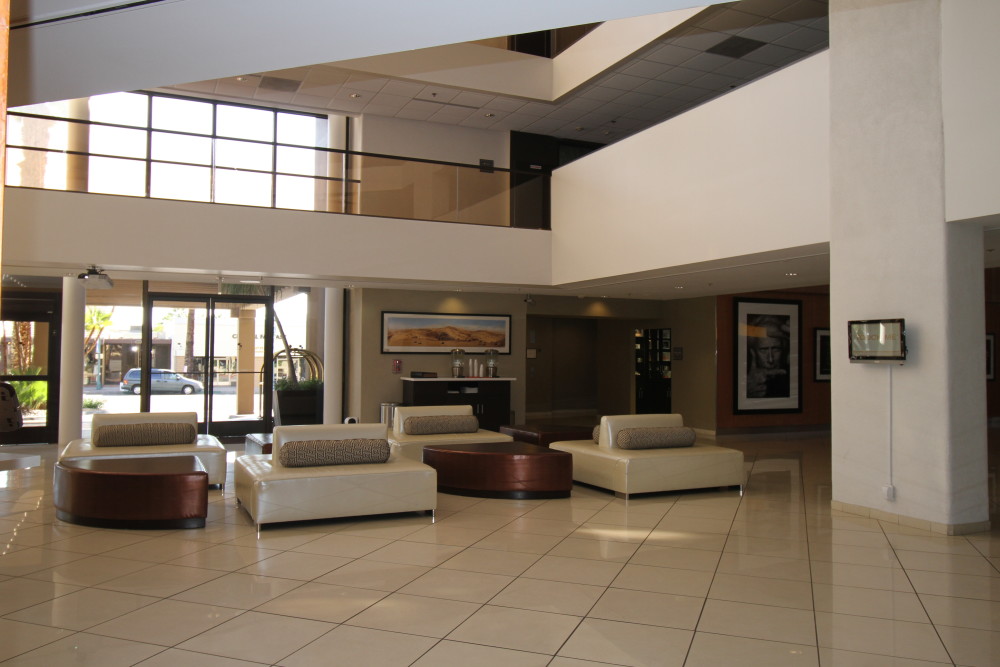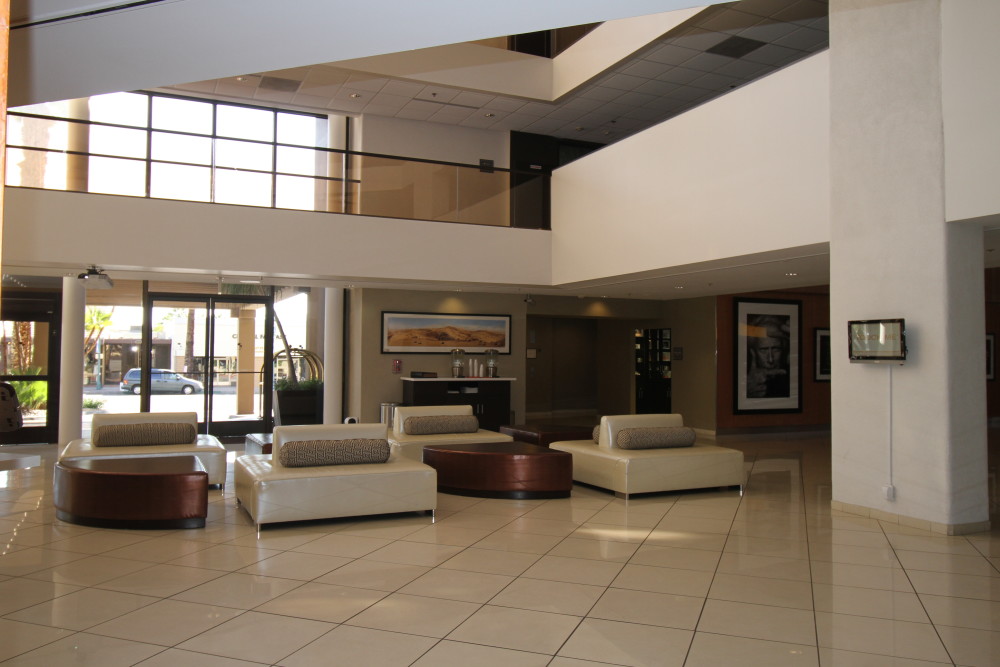 HYATT PALM SPRINGS LOBBY
The lobby is bright and airy with an open design.
Cream and brown tones provide a warm welcoming and are seen throughout the hotel.
I loved the photos of famous actors lining the hall right off the lobby.
Be sure to check out the large screen on the wall above the check-in desk for unique photos of the region.
The front desk staff is courteous and knowledgable and willing to help with any questions or concerns.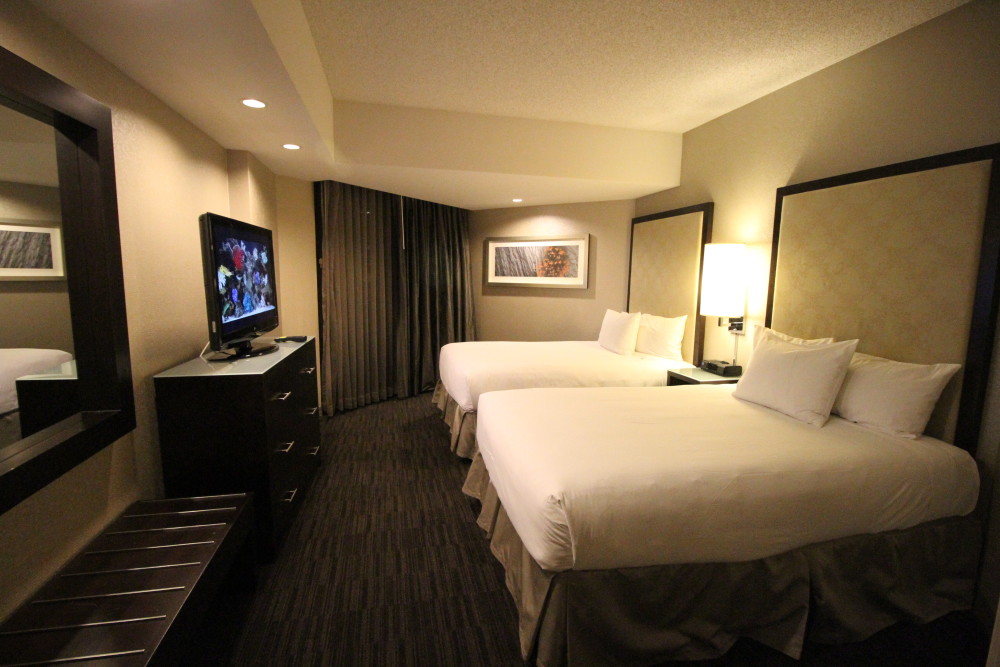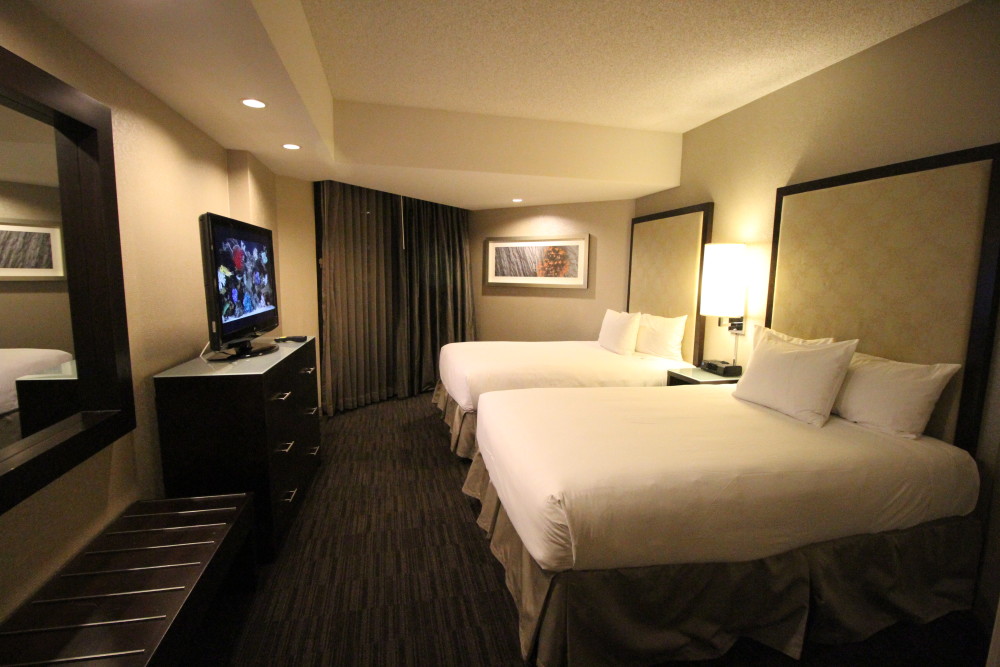 HYATT PALM SPRINGS ROOMS
The Hyatt Palm Springs is the only all-suite hotel in the region with 197 rooms and poolside cabana suites.
Our suite had a sitting room with plentiful seating and a large tv (which was set to an aquarium station upon our arrival) and desk area.
A walk through a short hall brings you into a bedroom with 2 queen-sized beds and a sliding glass door that leads out to the balcony.
The balcony overlooks the pool area and provides a stunning view of the San Jacinto mountains.
The beds were incredibly comfortable and I had good sleeps during my stay.
The balcony was one of my favorite features and is a great place to enjoy a morning coffee while watching dawn break over the mountains.
HYATT PALM SPRINGS FOOD
Share Small Plates Bistro and HooDoo Patio Restaurant and Bar are the two on-site restaurants.
Both have new, fresh, and locally focused menus. Share is located off the lobby and offers additional outdoor dining.
HooDoo is on the front terrace and provides the perfect opportunity to people watch and enjoy the Palm Springs nightlife while dining on a blend of Californian and Southwest style entrees and signature cocktails.
The statement for both restaurants is Food.
Thoughtfully Sourced.
Carefully Served.
Both restaurants offer an excellent selection of mouth-watering entrees for Breakfast, Lunch and Dinner.
Stay over a weekend and enjoy live music at HooDoo on Thursday-Sunday evenings from 630-930p.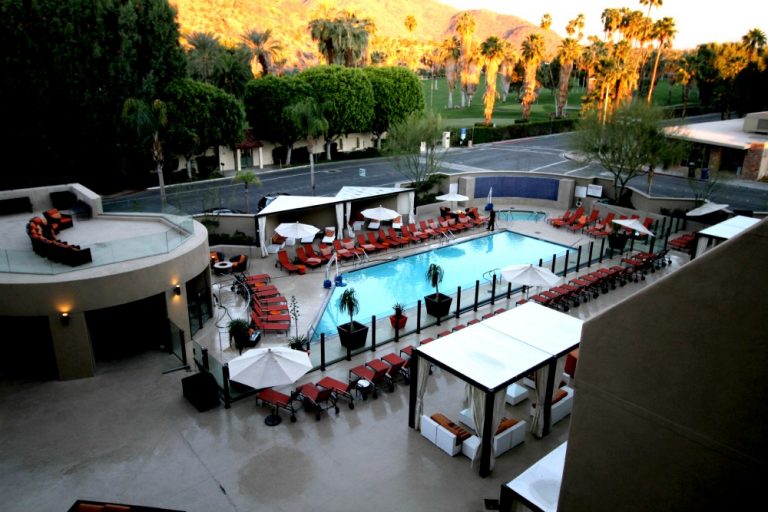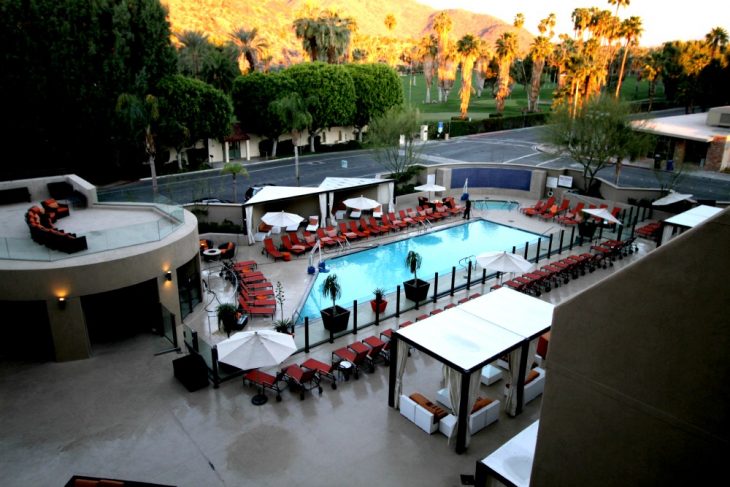 HYATT PALM SPRINGS FUN
The pool, in my opinion, is the highlight of this property.
A number of chaise lounges ring the pool with more outside the pool area.
Towels are available at the pool.
Remember to bring your sunscreen, sunglasses and a good book.
Poolside cabana suites are available for rent and come complete with an overhead fan, comfy seating and wait service.
There is also a hot tub that is perfect for soaking tired muscles after an active day in the area.
If you prefer something a little more active there are bikes are available for rent at the front desk or you can take advantage of their on-site workout room.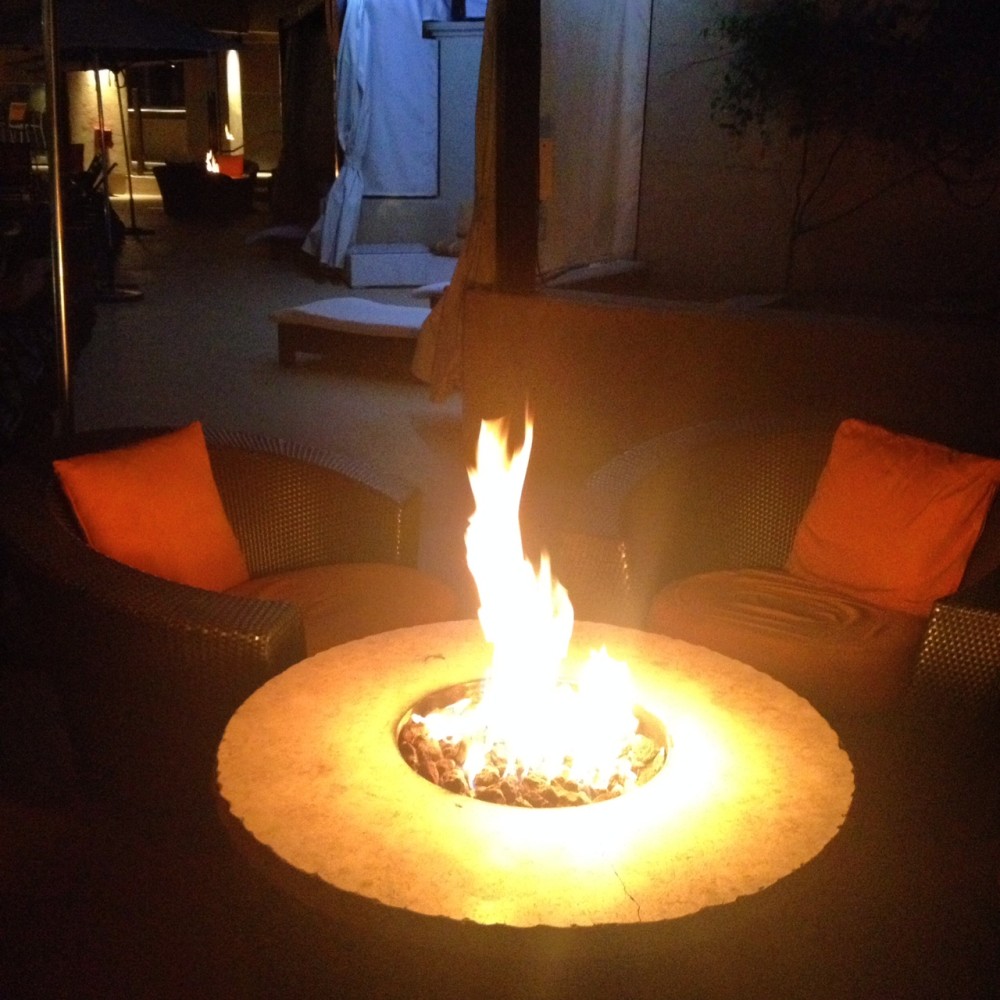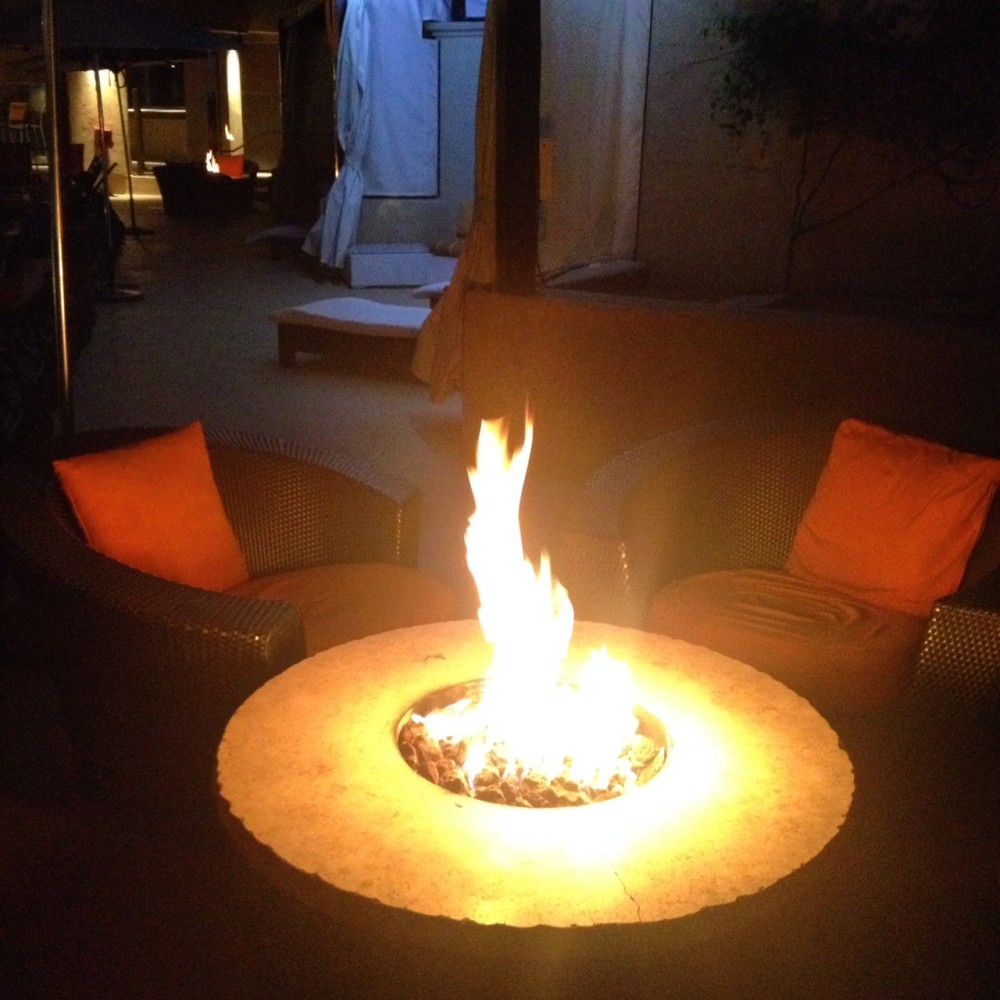 Enjoy a nightcap at the outdoor seating area and fire pits, both near the pool area and in the front of the hotel, to chat long into the night with your friends.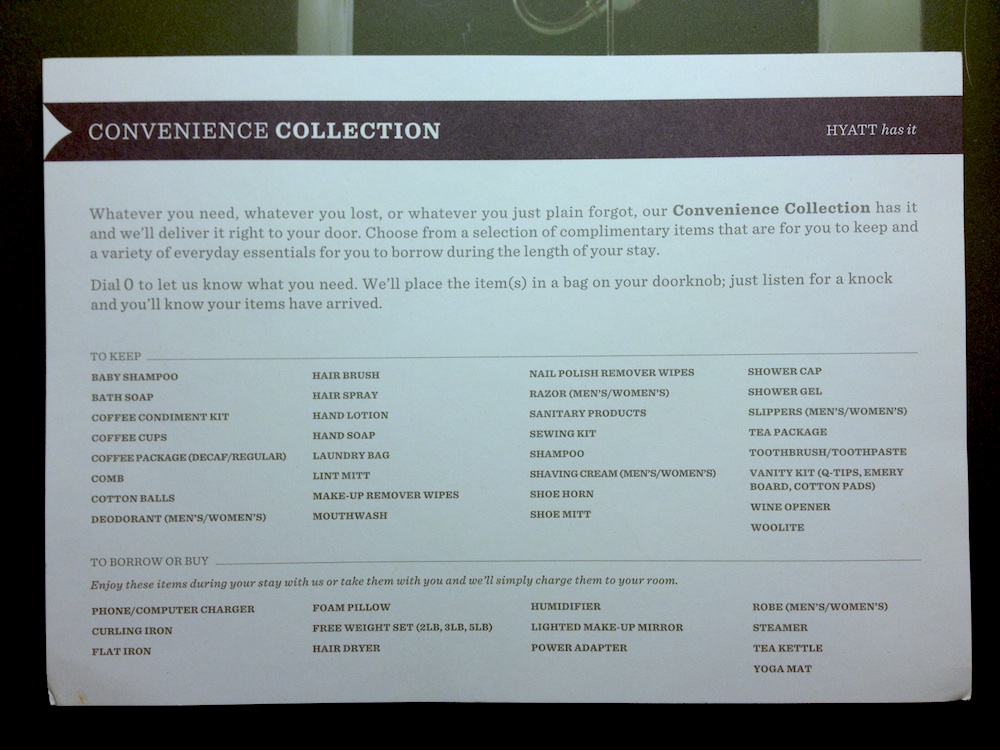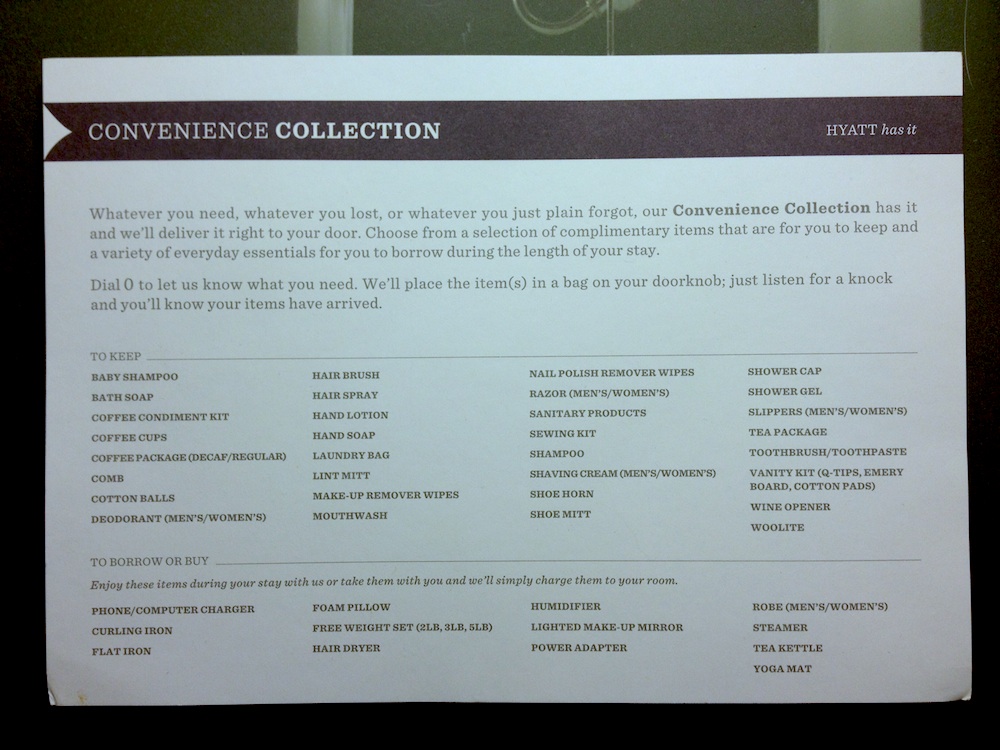 HYATT PALM SPRINGS PERKS
Free shuttle to and from the airport and throughout downtown.
24-hour StayFit.
Pet Program (YAY!!).
eConcierge program with in-room request cards for items you forgot at home or didn't have room to pack (Gotta say, I love this!)
Next time you are planning a visit to Palm Springs consider staying at the Hyatt. I think you'll be pleasantly surprised and be sure to tell Alfredo (Best waiter ever) at Share Small Plates that I said hello.
More California Articles
Girlfriend Escape to Palm Springs
10 Southern California Day Trips
Where to Stay, Play & Eat on Catalina Island
Pin Hyatt Palm Springs to Pinterest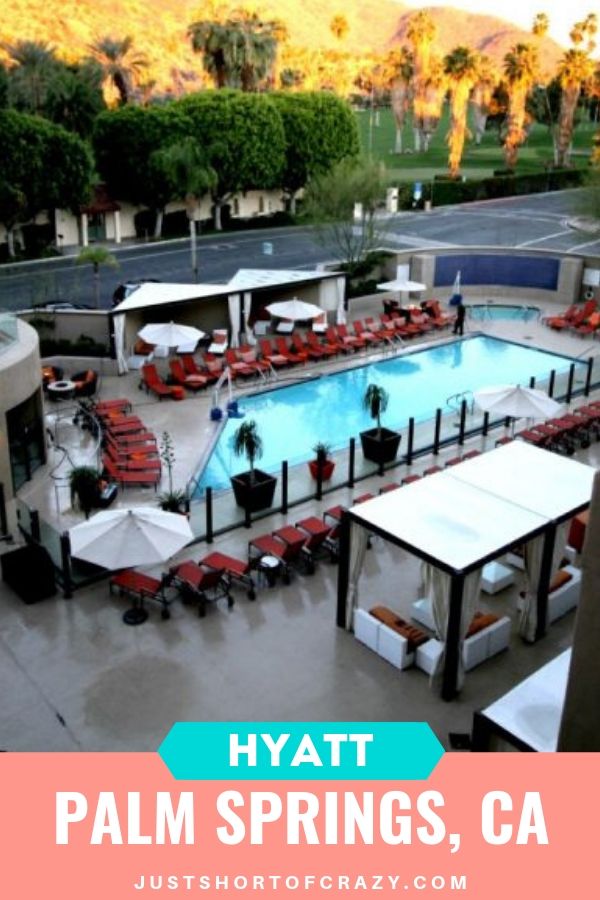 disclaimer: I received complimentary accommodations to facilitate this review. All thoughts and opinions are my own.