disclaimer: Product was sent to me for review.
The holidays are quickly approaching and the chaos of the holidays will soon be here. What if you could find some calm in the midst of the holiday storm by creating a bedroom oasis? From low budget to an extreme makeover the choice is yours. We went the mid-budget makeover route on how to make your bedroom an oasis and I love it.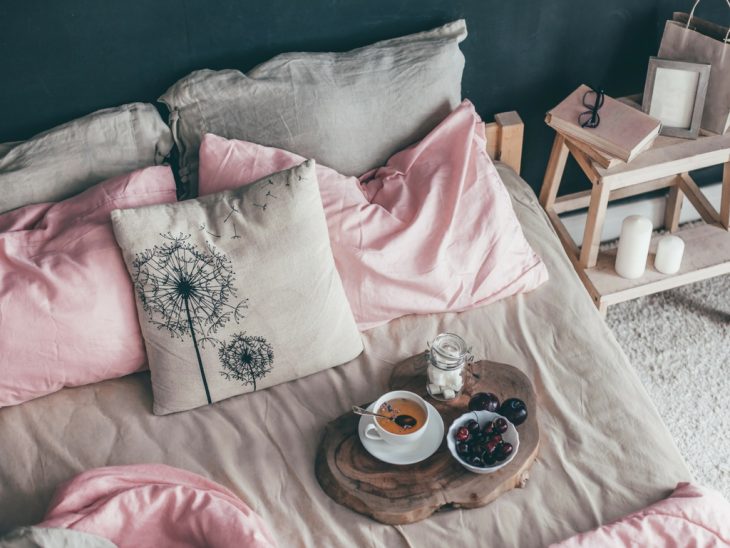 Let's just admit that the bed is the centerpiece of any bedroom and having a comfortable one is a key to creating a peaceful escape. We recently upgraded to the REM-FIT 300 mattress.
The REM-FIT 300 Mattress Memory Foam mattress has been incredibly comfortable to sleep on. Even Alan has enjoyed his sleep experience (his usually a bit pickier, I can sleep just about anywhere–lol). It's a solid bed that forms to your body in all the right places providing a perfect nights sleep.
Setting up the mattress is a piece of cake. Open the box, place the mattress on top of the frame and remove the plastic cover. The mattress will fill to its size and your work is done. We set ours up in the afternoon and slept on it that night. No tossing, no turning, just a solid night's sleep like it should be.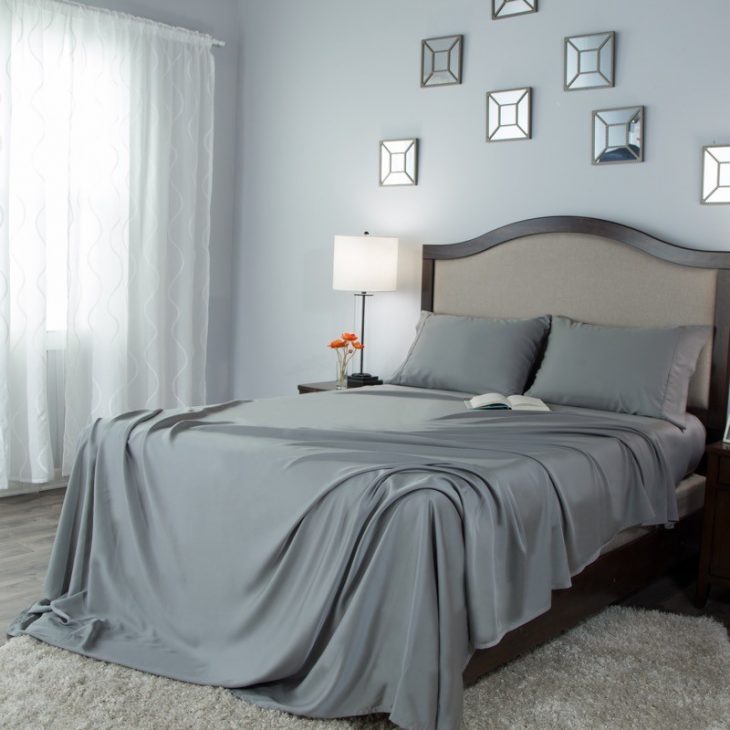 Sliding into a bed that has luxurious sheets just seems to make life that much better. I adore sheets that are soft and have found a winner with Tencel sheets from Protect-A-Bed. Crisp hypoallergenic Tencel® Lyocell sheets are fantastic.  The only down side is they do require ironing after drying if you want them to be wrinkle free but it is completely worth it! We've had these sheets a couple months now and they wash and wear well. Still as soft and lovely as the day we received them.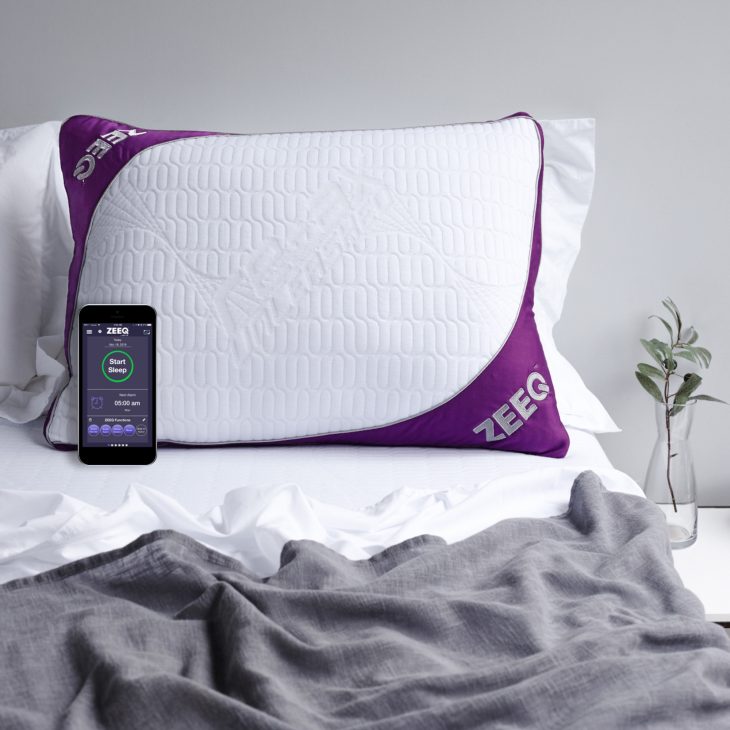 THE PILLOWS AND BLANKETS
The mattress may be the foundation of your oasis, but the pillows and blankets are the walls that make everything that much better. ZEEQ sent me a smart pillow to try and I've really enjoyed it. The best thing is that I was able to take a lot of the foam filling out to make it softer for me. If you like a really firm pillow, no worries, they send extra foam stuffing so that you can add more. Thoughtful, right?
ZEEQ Smart Pillow lets you fall asleep to music, has a music timer, stops snoring AND offers up sleep analysis so you can see when you are getting your best sleep. The pillow syncs to a smartphone app making it easy to access music, alarm, snore warnings and more. THIS will make a fantastic Christmas gift for the tech-savvy or snorers on your Christmas list.
The REM-FIT 300 comes with two pillows that I added to the bed. Toss on some extra throw pillows and life is good.
We pile on the blankets because it's getting cold here and we still have flipped the on switch for the furnace. If we want to stay warm at night multiple blankets are required, plus it makes the bed that much more comfortable. I also keep a couple fuzzy throw blankets at the foot of the bed.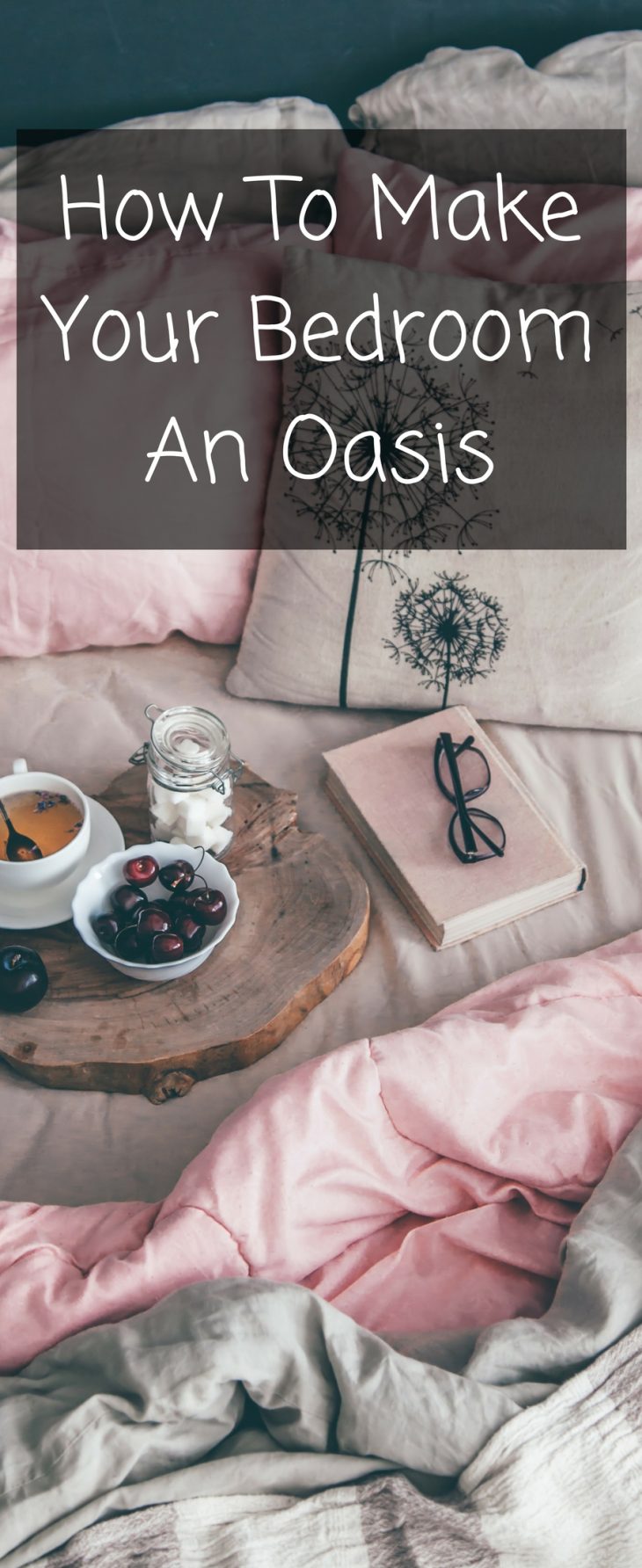 THE LITTLE THINGS
I think every bedroom oasis should have a few little things that make everything that much better.
1. A candle. I like to use beeswax candles.
2. Pile of books and/or magazines. Secret Cleveland should probably be at the top of your pile 😉
3. Fresh flowers. I pick up a fresh bouquet at the store when I grocery shopping. Inexpensive and a pretty addition to the bedroom.
4. Soft lighting. Add a pretty bedside lamp with a low wattage light bulb.
5. Air purifier, having an allergy free space helps you breathe better which in turn helps keep you feeling calm and refreshed (I only speak from personal experience).