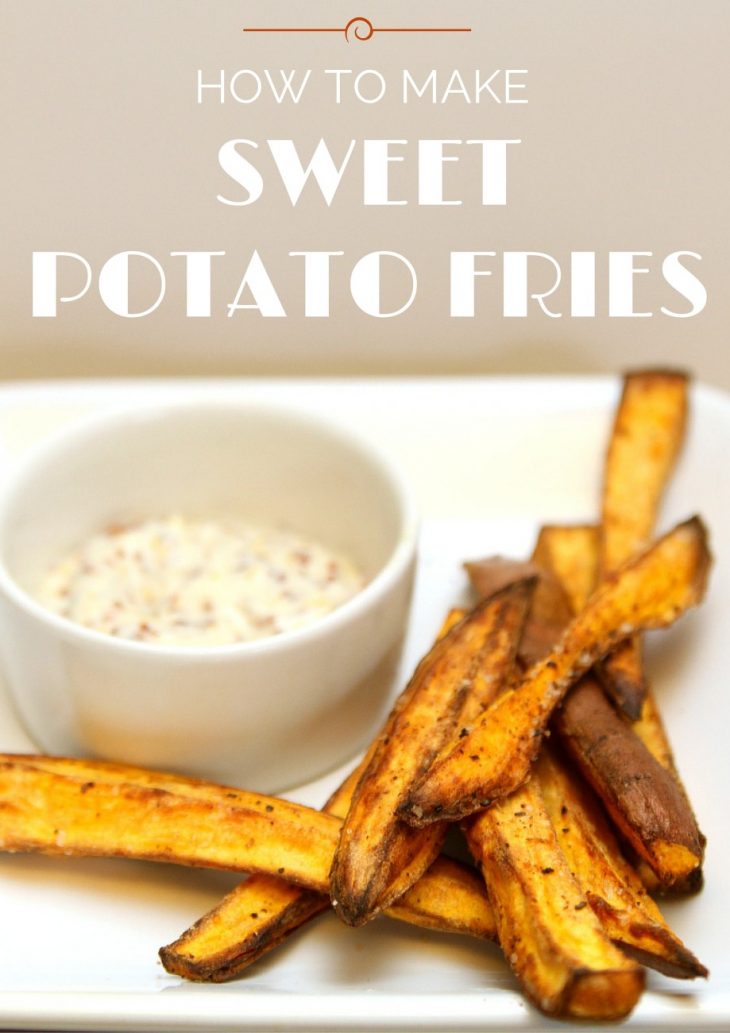 Last week I was in Atlanta attending the Type A Conference as a representative for Best Buy. They set up a gorgeous suite at the event and invited three celebrity chefs to the event to do cooking demos. One of the celebrity chefs was Virginia Willis and she cooked up the most delicious food and one I knew I had to share with you was how to make sweet potato fries.
Meeting Chef Virginia Willis was a highlight of my time at Type A! Plus, she signed a copy of her cookbook Lighten Up Y'all for me. <<—awesome! Ms. Willis wrote the cookbook because she was tired of hearing people tell her how unhealthy southern food is so she done something about it. She recreated some of the best southern recipes and made them lighter.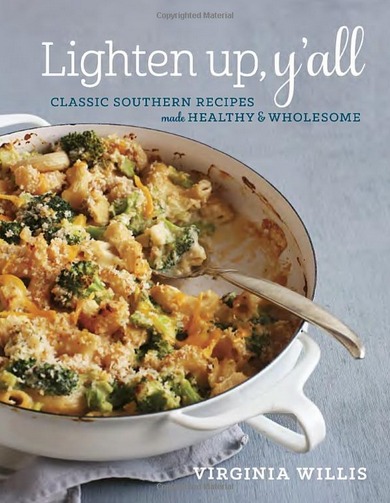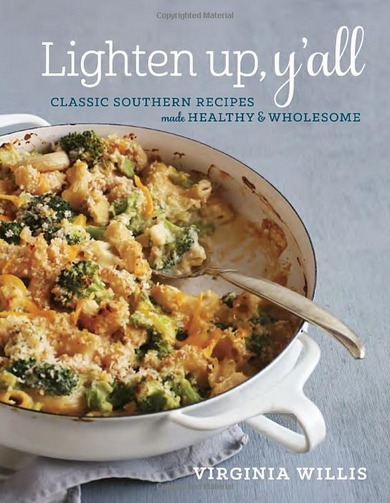 You can buy Lighten Up Y'all on Amazon These sweet potato fries aren't in her cookbook which is why I'm sharing them here, but there are so many other great recipes that you're going to want to try.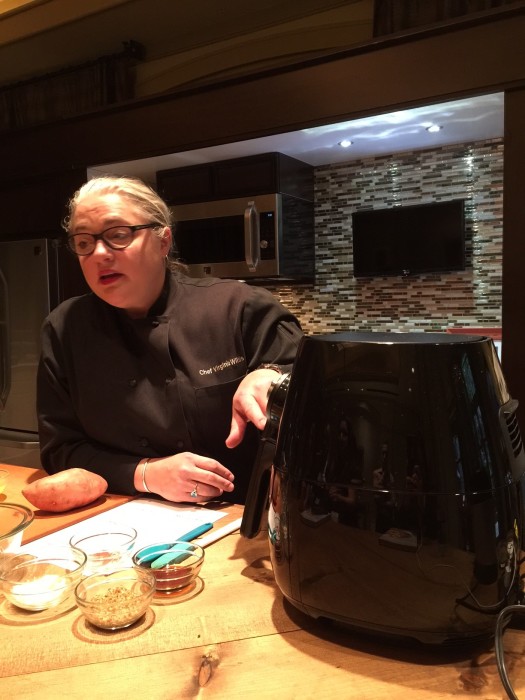 Virginia used the Philips Airfryer, which I have and use on an almost weekly basis, to make these crisp and delicious sweet potato fries. (NOTE: The Philips Airfryer is available at Best Buy and you can save 20% on 1 Regular-Priced Small Kitchen Appliance with Promotional Code SAVE20
). This is so much better than deep frying. The airfryer uses air to "fry" the food and gives it a crisp texture just like when you use a deep fryer, but without the extra calories.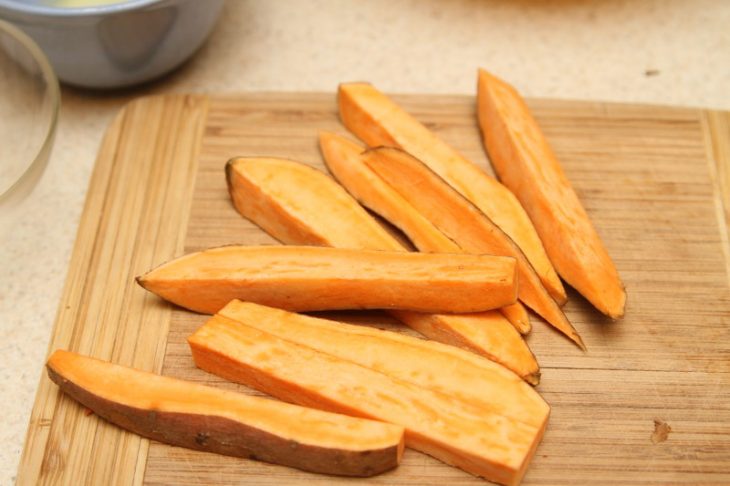 These sweet potato fries are so easy to make. Simply cut sweet potatoes into wedges.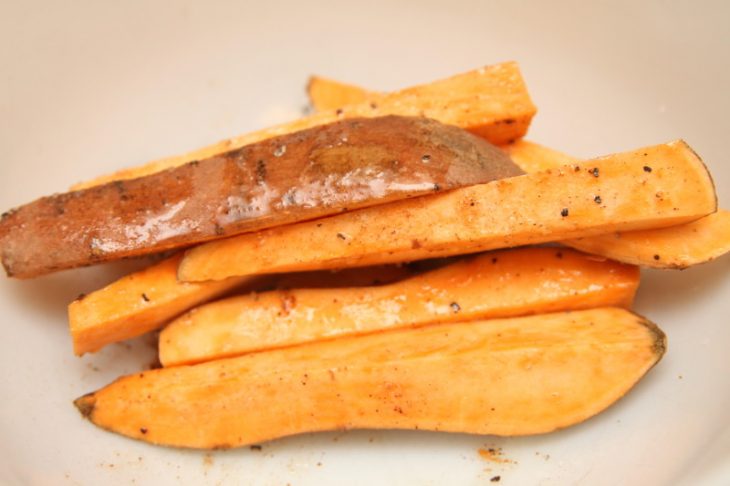 Toss with salt, pepper, cinnamon and a bit of oil.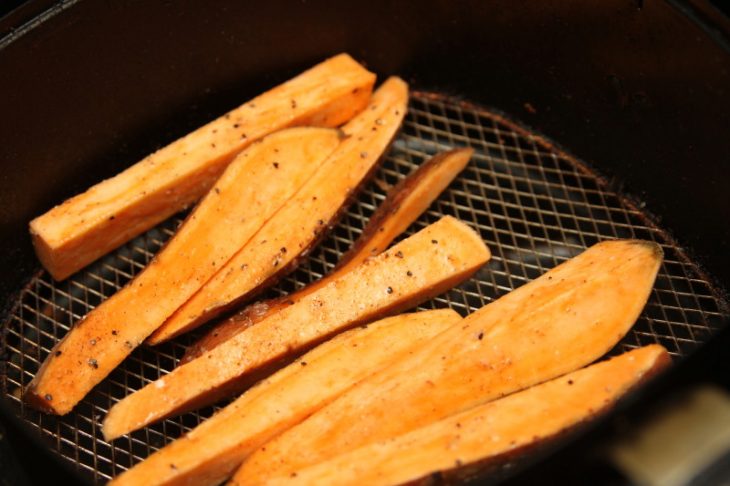 Toss the potatoes in a single layer in the air fryer and cook at 390 degrees for 14-16 minutes or until done.


You'll know they are done when they are nice and crisp. Pull them out of the fryer and sprinkle with a bit of thyme.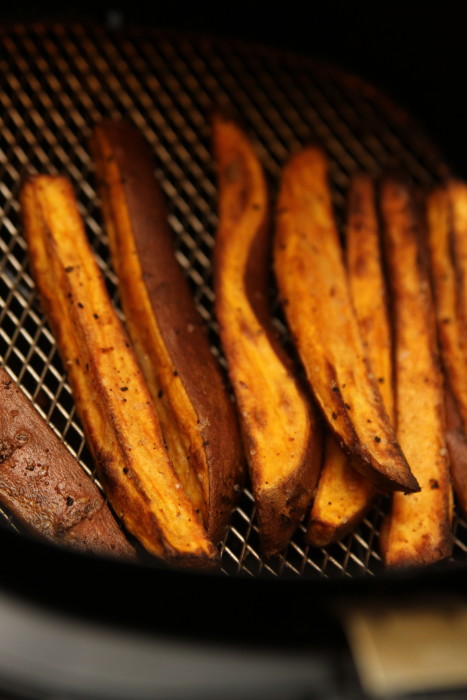 Make a bit of mustard aioli for dipping to top off these delicious sweet potato fries. Serve hot and enjoy!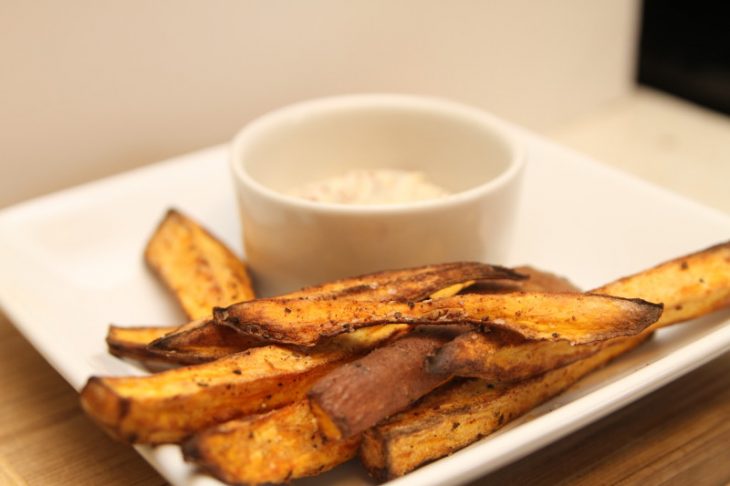 Sweet Potato Fries Recipe
1 sweet potato, cut into wedges
3/4 teaspoon of salt
1/4 teaspoon of pepper
1/4 teaspoon cinnamon
1 teaspoon canola oil
Pinch or two of thyme
MUSTARD AIOLI INGREDIENTS
2 tablespoons Canola Oil Mayo
1 tablespoon Whole Grain Dijon Mustard
1/2 teaspoon maple syrup or honey
Pinch smoked paprika or cayenne
DIRECTIONS
Place sweet potato wedges in a medium sized bowl.
Sprinkle with salt, pepper, and cinnamon. Toss with oil.
Place in Philips Airfryer and cook at 390 degrees for 14-16 minutes
Remove from airfryer and sprinkle with thyme
AIOLI
Combine all ingredients together, serve with sweet potato fries.