Updated August 2019
I was in a bit of a cleaning mood the other day and decided to tackle the craft room. It always looks like a small bomb went off in there so I knew it was going to be quite the project.
As I was organizing and sorting I found a red wool sweater cardigan in a pile. I decided that making something would be more fun than cleaning so I promptly set about making a sweater wreath.
Yes, anything to avoid cleaning the room.
Em & I are always looking for wool sweaters at thrift stores. We like having them on hand to make really cool crafts.
Wool sweaters are easy to felt. Toss in a hot washer and shrink it up and you have felted wool for your next project.
I think we only paid $2-$3 for the red wool cardigan. Completely worth the investment. I'll make 3-4 crafts out of it so less than 75 cents a craft—love that!
This wreath was incredibly easy to make and took less than 30 minutes. I'm not sure why I waited this long to make it.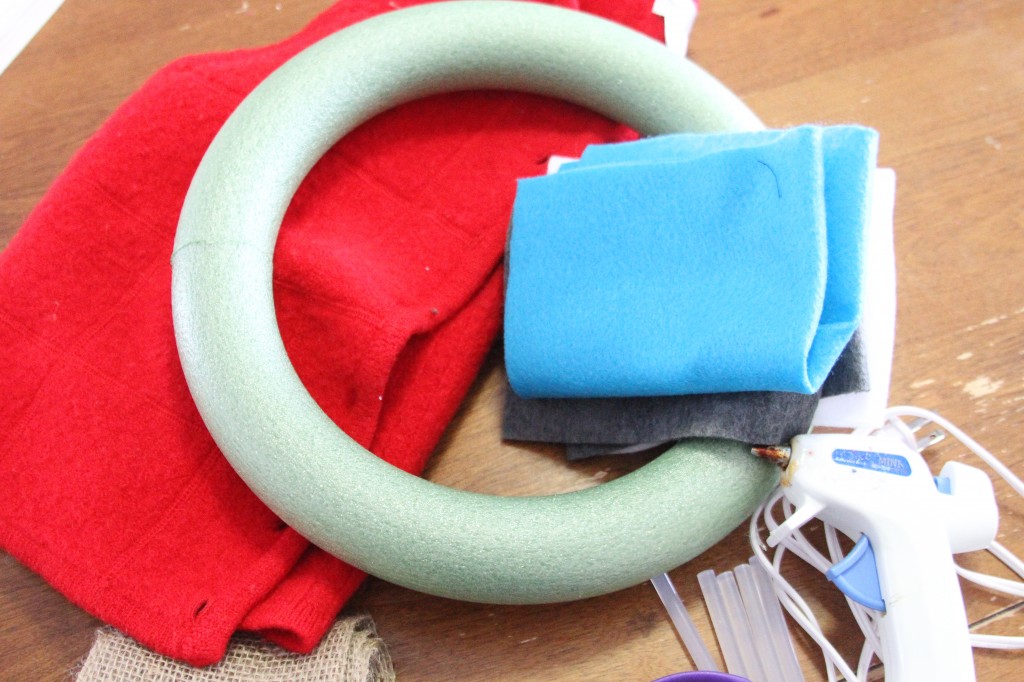 SWEATER WREATH SUPPLIES NEEDED
Red felted sweater
Flowers made from felt
Hot glue
Styrofoam wreath
Burlap or ribbon for hanger
SWEATER WREATH INSTRUCTIONS
Cut off the bottom half of the sweater.
Check the width you will need by wrapping the bottom of the sweater around the wreath before cutting. I used a cardigan if you are using a regular sweater be sure to cut along a side seam to open it up.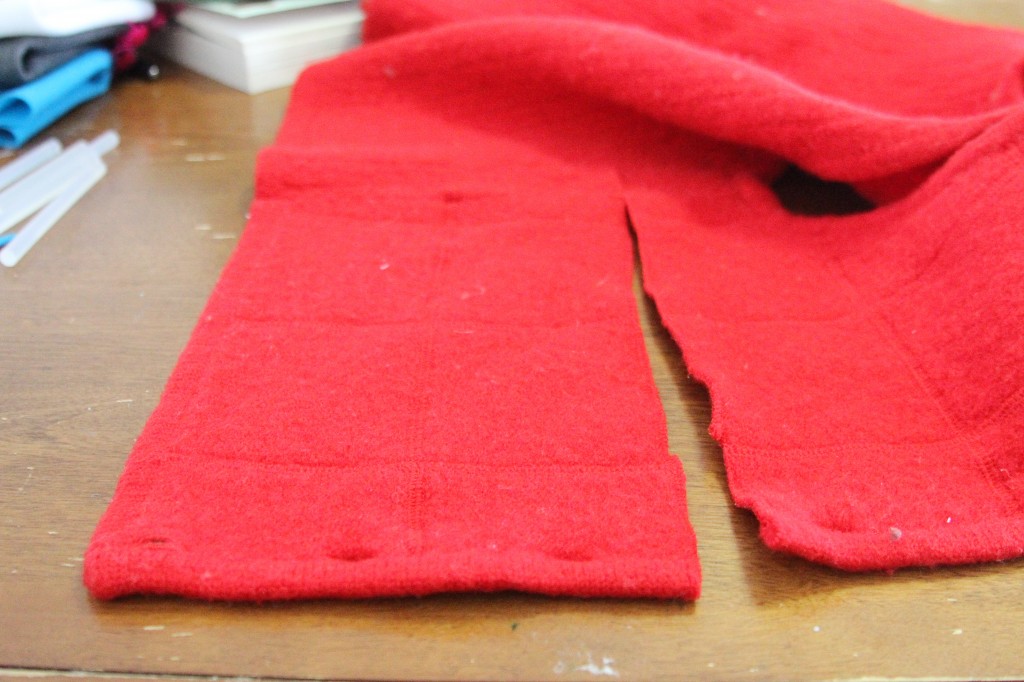 Start wrapping the sweater around the wreath using hot glue to secure the edges in place.
Continue until you have covered the entire form.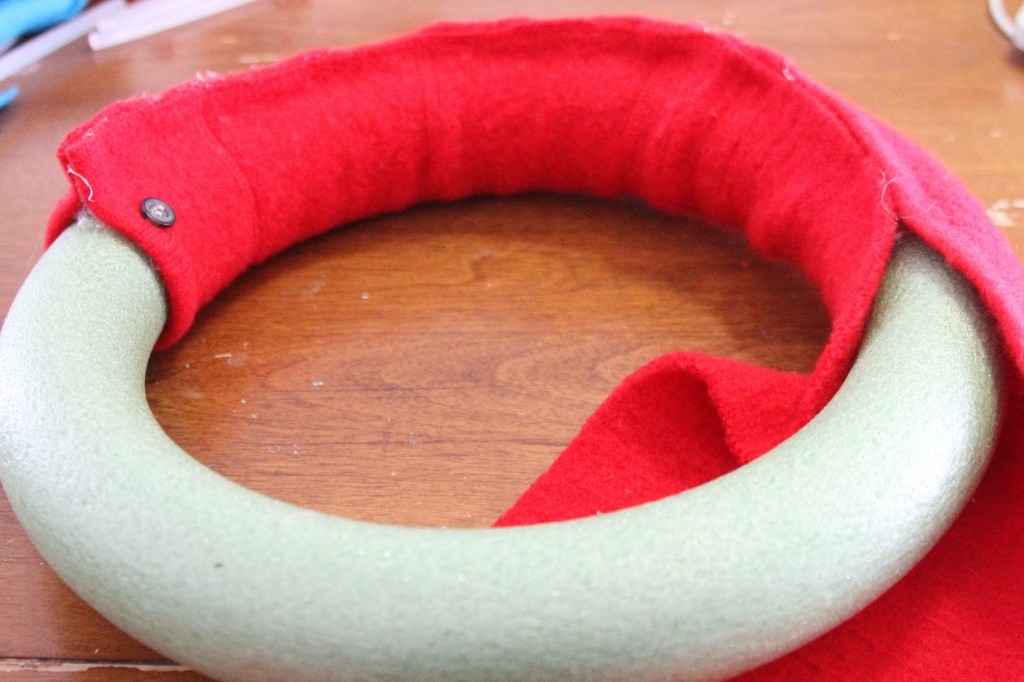 If you have too much fabric left and you prefer a more finished look just cut off the excess material.
Firmly glue the end in place.
Using coordinating colored felt make felt flowers to attach to the wreath at the seam.
I used the button part of the cardigan to give it a finished look complete with the original button.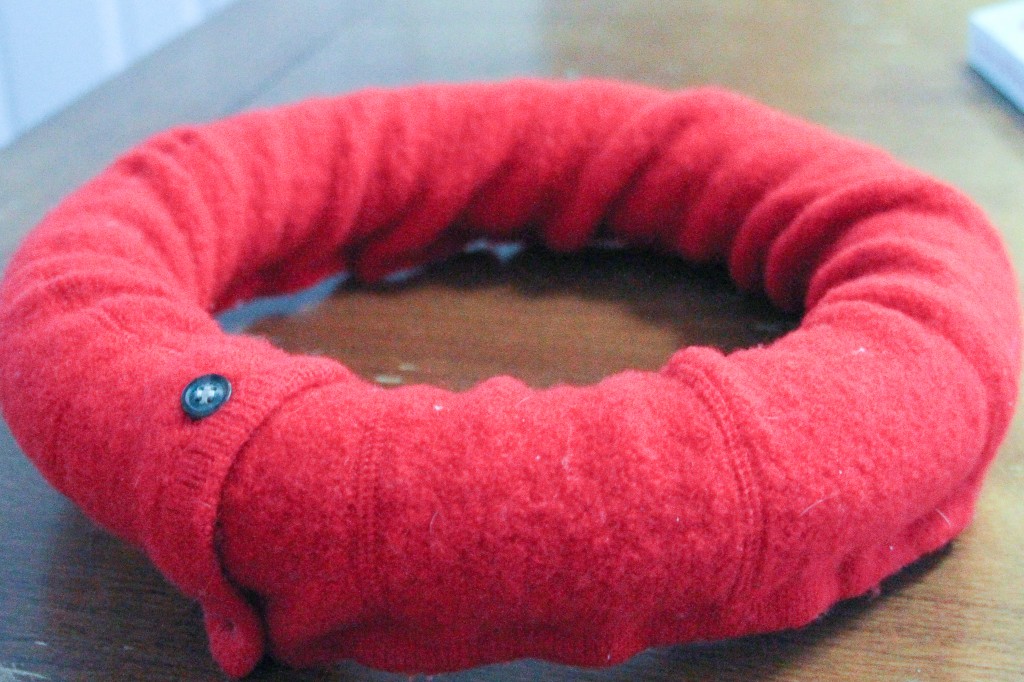 Use a length of burlap or ribbon to hang the wreath.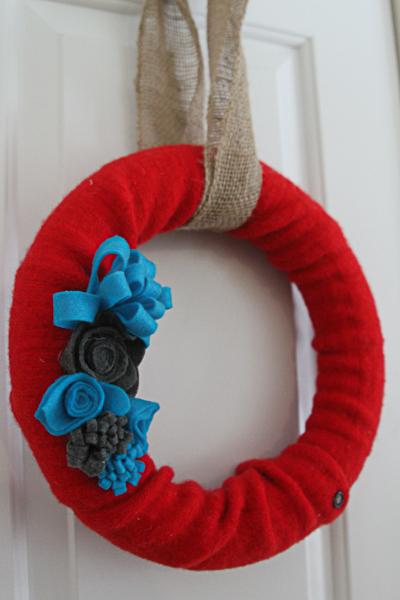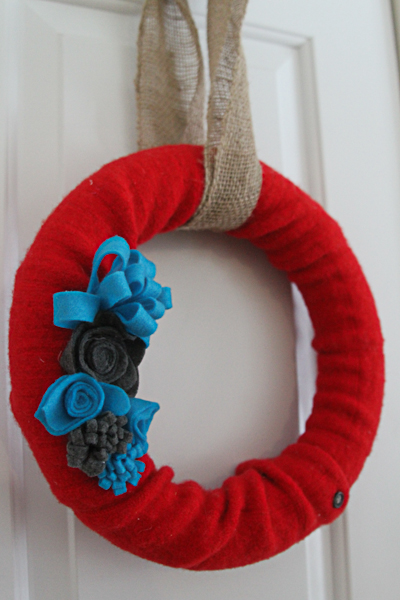 Be sure to pin this Sweater Wreath to Pinterest