4. AGGRESSIVELY FOLLOW
1/15/2018: I'm going to leave this tip here because I think it might still be beneficial to some but with all the algorithm changes I would say use this tip at your own risk.
This is where some people may disagree, it has worked for some and others find it offensive, no judgment here, do what works for you.
You have to aggressively follow people each and every day. You are limited to following a maximum of 80 people in an hour. Do that a couple times a day so that you are following around 200 people each and every day.
To find people to follow go to accounts that you follow or like and follow their followers or the people they are following. Look for people that have similar interest and photos as you. You will have more success following followers if your images are in the same niche as the account the person is already following.
For example, I post mostly travel images so I will find travel instagrammers and follower their followers. Their followers already like travel images so it's a pretty good bet that they'll like my images as well. I'm probably not going to follow someones followers that only post truck images. People that are liking truck images probably won't like my travel images. Make sense?
Find your niche and follow those audiences.
If you are focused on the travel niche here are some great Instagrammers. Go to their followers or following list and follow away.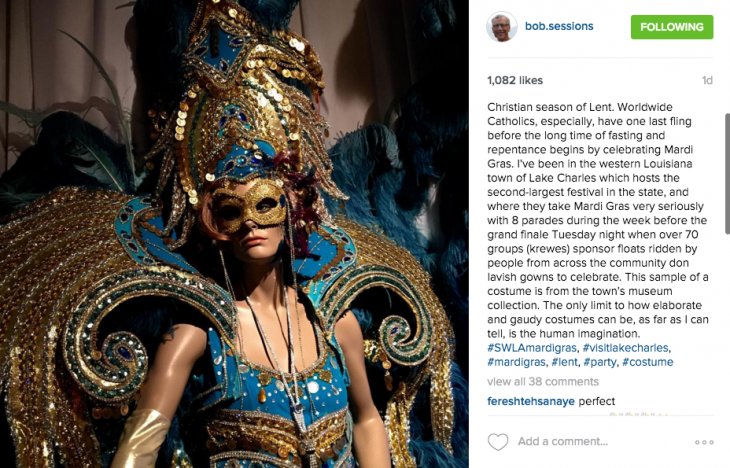 Note…1,082 like and 38 comments within a day, THAT is good engagement. (Bob has 11.6k followers giving him a 10% + engagement rate which is fantastic!)
5. ENGAGE
I will harp on this endlessly. If you don't have engagement your account is pointless from a brand point of view. I stumble across many, many accounts that have 50k-100k+ followers and end up with 30 likes on an image and no comments. Um, there is a serious disconnect if people are not interacting with you. If you aren't leveraging your account to build a brand this tip probably isn't important, but if your end goal is to make money, review items, or take trips than you need to pay attention to this one.
Five or six times a day jump onto Instagram for 5 -10minutes. Go through your Instagram feed and like the last 30 minutes to an hour of photos. Basically, do what you can in five minutes. There really isn't a hard and fast rule. I want to keep it simple enough that you feel like you can follow through and that building your Instagram followers isn't sucking all your time.
While you are liking photos stop and comment on the images that really speak to you. Something as simple as "beautiful images" or "what was your favorite things to do in XYZ?" can help build engagement on your own page plus you might just find a kindred spirit or two.
My understanding is that the industry standard for engagement rate is right around 3%. For each image you post you'll want to work to get 3% of your followers number to like or comment.
While you are working on engagement it's a really good time to clean up who you are following. I automatically unfollow anyone that is selling wraps, oils or any other annoying product on Instagram. Too many photos in a row? I'm unfollowing you. Bad photography? Gone. In essence, I want my Instagram stream to be filled with lovely, inspiring images, everything else has to go. Of course, it will be different for you. I don't want you to feel bad because you are unfollowing someone. It's your account, make it what you want.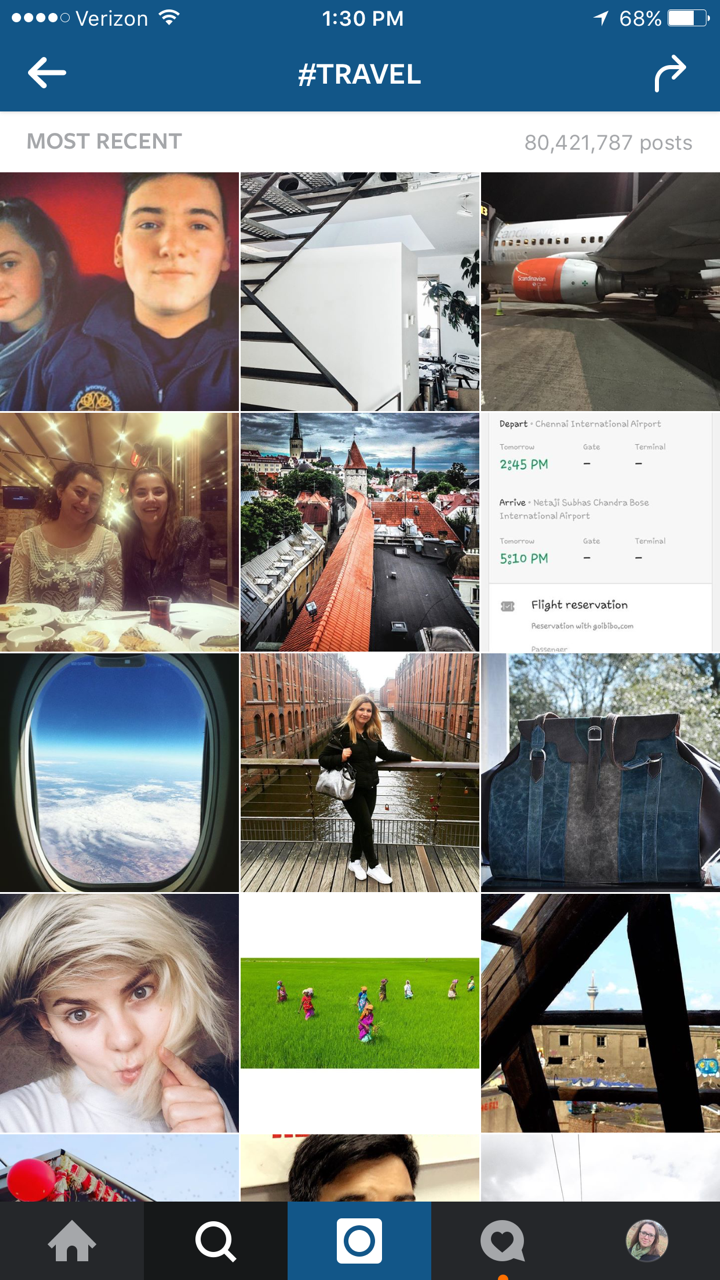 6. SEARCH HASHTAGS
Search the same hashtags that your are using in your images. When the hashtag pages opens up click on the first image in recent posts and scroll through the stream liking images, leaving comments, and following people. You don't have to like all the images you see. I tend to skip selfies, but pretty images get likes, gorgeous images get comments and both of those usually get a follow. It's a great way to find others on Instagram that are outside your immediate circle.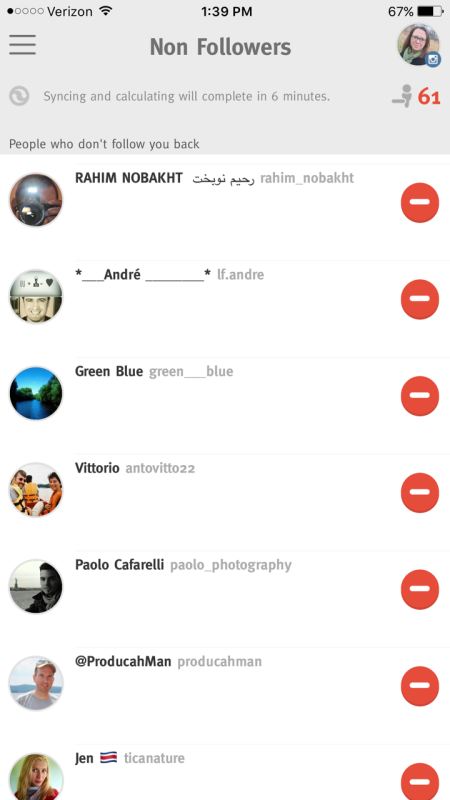 7. USE GRUM
Use Grum or similar auto publishing app to help you stay consistent with posting to Instagram. I know life gets busy and a week can go by without posting an update. Don't let that happen by using an auto scheduling app for your Instagram images. The great thing about Grum is that you can post from your laptop! I use this option when I know I'm going to be home a while and want to share images from previous trips. No one wants to see my boring at home life so using an auto scheduler allows me to share travel photos and stay engaged with my audience when I'm not on the road.
BONUS
This isn't tied to how to get more Instagram followers but is very exciting for people that manage multiple accounts. Instagram just rolled out a brand new feature that allows you to be logged into multiple accounts at the same time. This is fantastic news for those of us that manage other accounts. There is no more logging out of one account and logging into another, we can simply toggle back and forth between accounts. There may have been some celebrating going on in my house when that happened! Look for the feature at the bottom of the setting screen where it says Add Account. Add up to three accounts.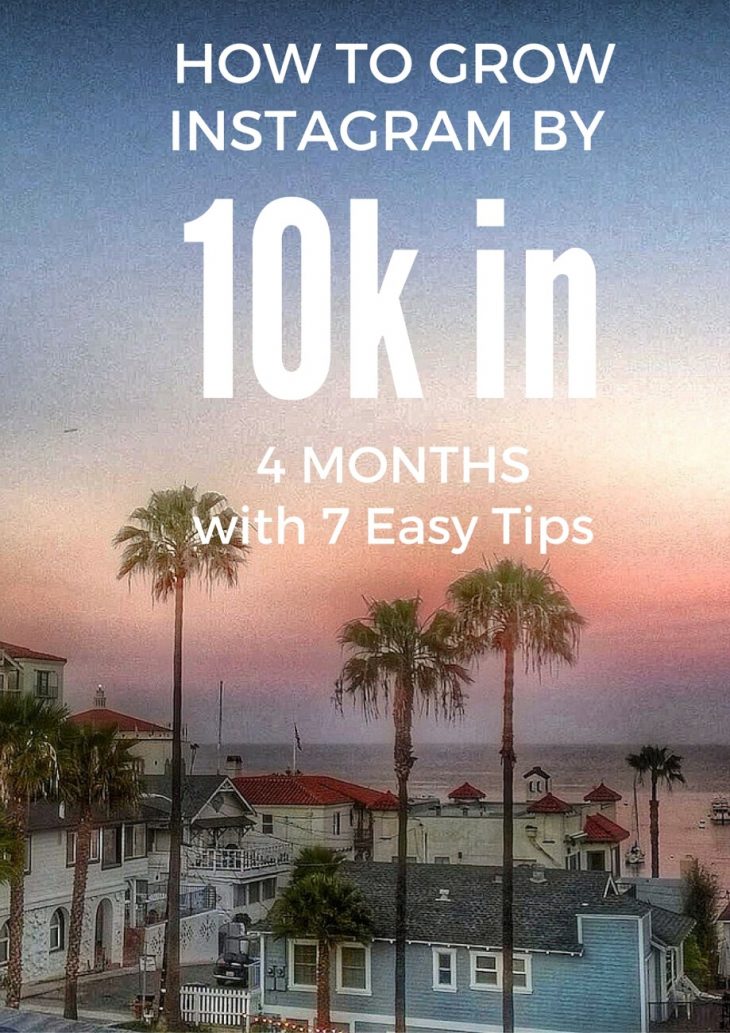 These tips for how to get more Instagram followers are a great way to begin working harder on your business, blog, or website social media strategy.
YOU ARE ALSO GOING TO LOVE
Studies have shown that if you loved this post you'll enjoy these posts as well.