UPDATED 1/15/2018
I am asked for Instagram advice on a regular basis. People want to know how to get more Instagram followers, but specifically, how I quickly grew my personal Instagram followers from 5227 to 11406 in just over four months. It's a fairly simple process, but it's going to take a bit of effort on your part. I tell people to plan about an hour a day broke into smaller segments to quickly grow their following. Now, I know how it worked for me, but before I shared my tips and tricks I had some other people use my technique to see if it would work for them.
I was on a press trip with @Bob.Sessions. He was fairly new to Instagram and only had 75 followers. He asked for some advice on what to do so I shared my technique with him and in less than four months he exceeded 10k Instagram followers.
Another friend, @TravelingCoachKim, had around 180 followers and I took over her account and grew it to 2000 in two weeks.
There are countless other success stories I could share, but what you need to know is that these tips to grow your Instagram followers work!
A disclaimer, these techniques are not for everyone. Some people will completely disagree with me and that is fine. Pick and choose what works for you and do it well.
First, a couple notes before we get started.
Make sure your profile is completely filled out and you have a profile image. Not having a profile image is kind of like being an egghead on twitter. A bio photo is a must! Also, be sure to add a link to your blog and an email address in the profile so people can easily find you and email you.

Email….√
Blog link….√
Profile photo….√
Bio….√
Once you have your profile looking good you are ready to start building your Instagram followers.
7 Simple Ways to Get More Instagram Followers

1. POST DAILY
Post one to three images every day and post be sure to post them more than 2 hours apart. I know, I know. You have a lot of photos you want to share, but reign it in and stay strategically focused with a max of three images a day. Study upon study has been done on this subject and the word on the street is that one to three is the perfect amount of updates.
2. ONLY POST YOUR BEST IMAGES
Yes, you have 500 photos of little Johnny playing or 300 images of the same flower from different angles that you are positive the world needs to see. Here's the thing, you need to think about Instagram as your art gallery. You only want to showcase the best of the best of the best on your IG feed. Let IG become your portfolio of your top notch work. The best advice a photographer ever gave me is that I'm only as good as my worst image. Best. advice. ever. Using a cell phone tripod can go a long way towards making good photos great!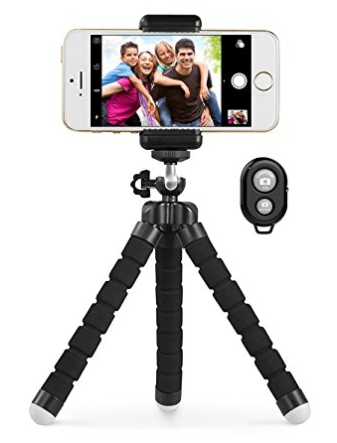 Additionally, ask yourself the question why. WHY will your followers/audience be interested in the photo? Will it inspire? Will it share a helpful tip? Will it make someone want to purchase a product, visit a destination, etc? If you can't answer the question why with a solid answer DO NOT post the image.  This is truly one of the best tips for how to get more Instagram followers.  Self-editing is very important.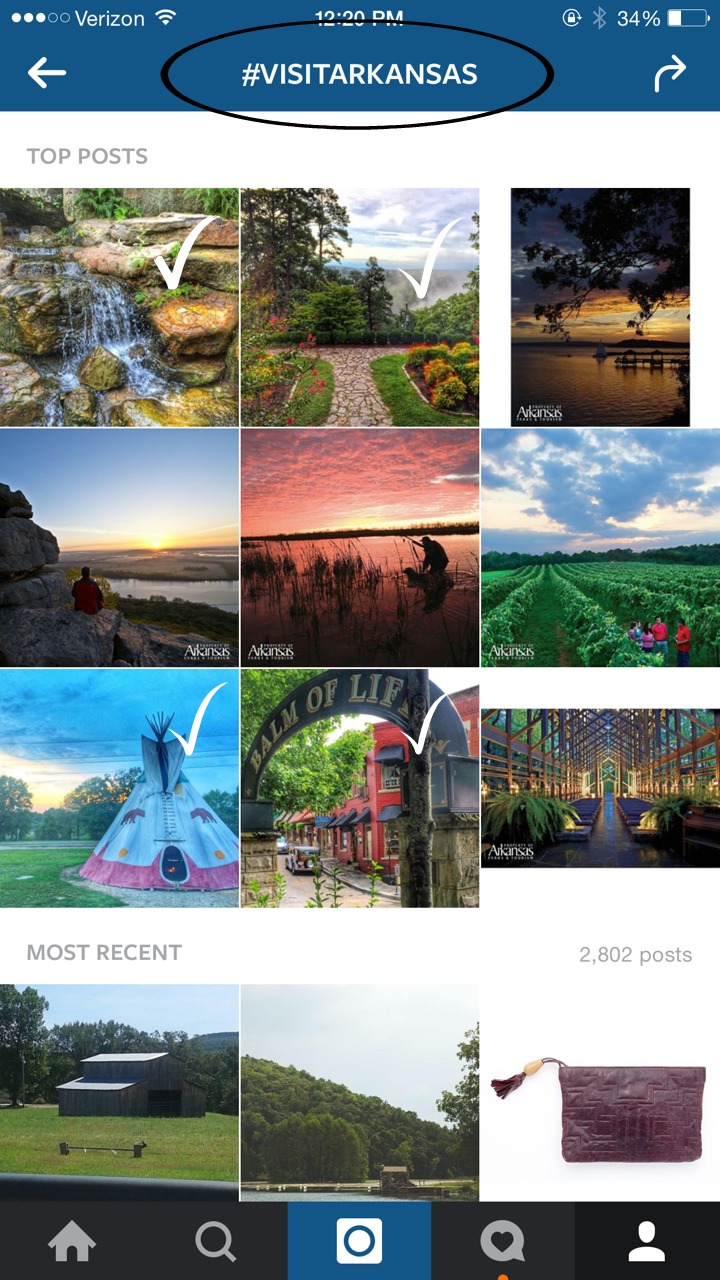 3. USE + FOLLOW HASHTAGS
Many images are found by hashtags on Instagram so you want to make sure you are using them to help get more Instagram followers. The new deal seems to be that you should use 5 very unique hashtags within the content of your post. You'll want to change these hashtags up every few images so you don't get marked as spam 🙁 Although I do have a blogger friend that is using 60+ hashtags in her account and hasn't been banned….yet.
If you are blogger building your Instagram followers because you want to leverage the account to work with brands watch the hashtags that you have included with your image. If your image lands in the "top posts" category screenshot and add to your media kit. I had four images land on the #VisitArkansas 'top posts' hashtag page during a recent trip. Not too shabby.
I add hashtags to the notepad on my smartphone and then simply copy/paste the hashtags into the first comment. I break the hashtags up into categories so I can easily pull for travel, food, midwest, etc.
Another word on hashtags if you are building a brand. Consider creating a hashtag just for your brand and include it in the content of every, single image.
Rumor has it if you start following hashtags you're more likely to have your images shown.