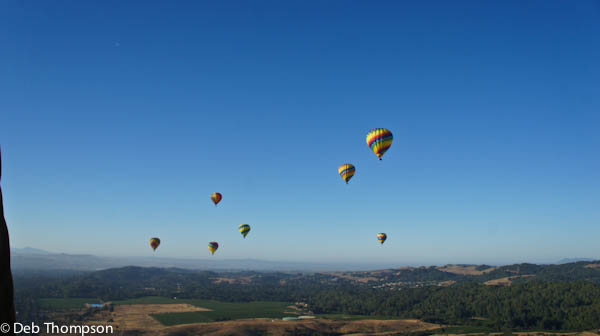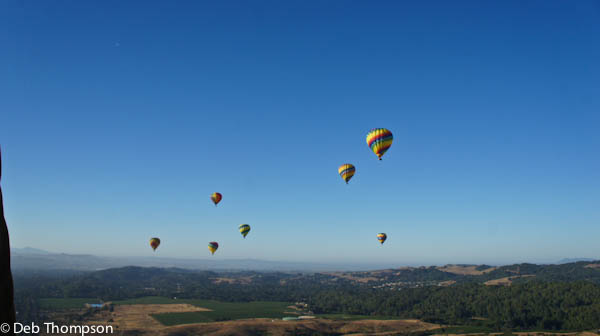 Saturday 5 a.m. came bright and early, but I was ready for the adventure of my first ever hot air balloon flight. Well, to be honest I was a little nervous because I'm not a huge fan of heights, but mostly I was just really, really excited.
We arrived at the launch site to the view of balloons being inflated and ready for passengers to arrive. Most of the balloon hold 16-21 passengers, which surprised me because I thought they would be much smaller.
Our basket had 13 passengers plus the pilot. Seven of the passengers were food/travel bloggers, myself included, who were a little camera crazy. We were already bumping into each others elbows numerous times during the flight. I can't imagine if there had been more  people in the basket. I don't think I would have been able to take so many lovely photographs.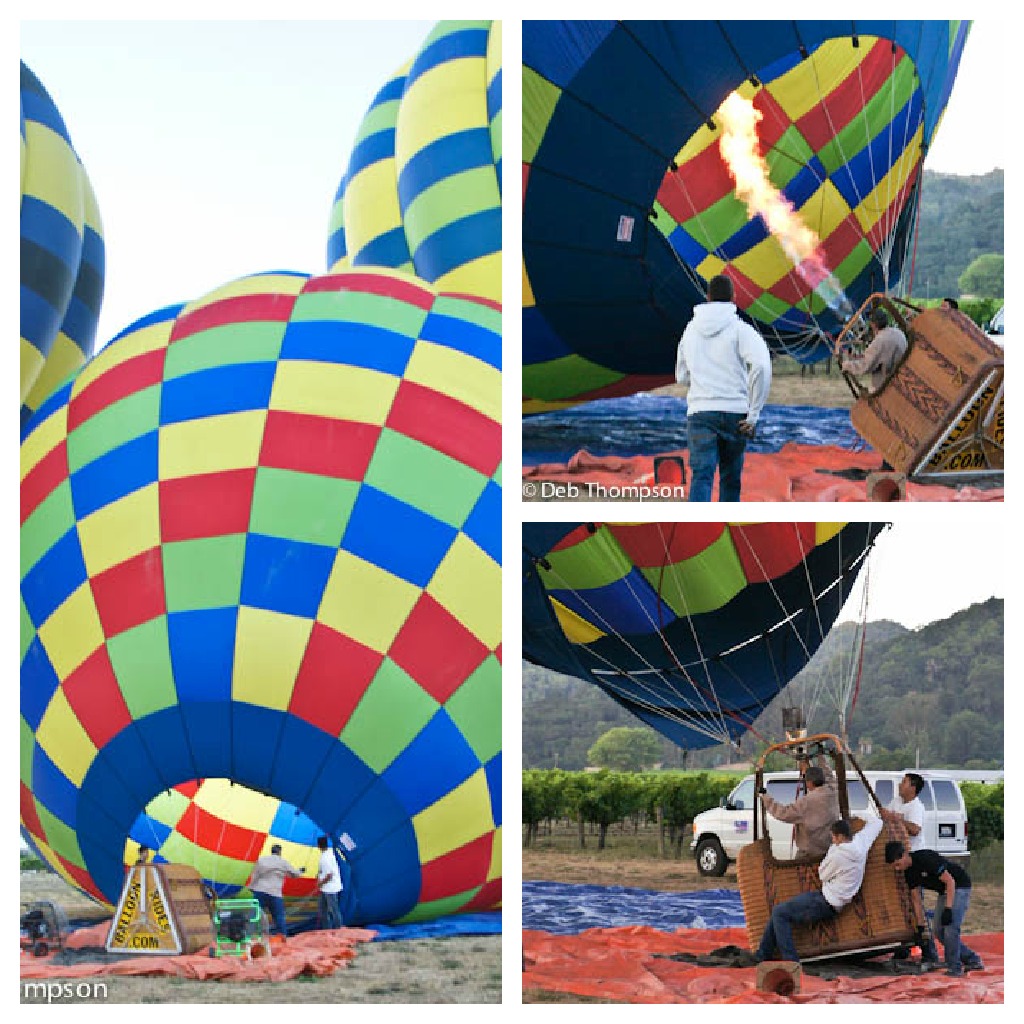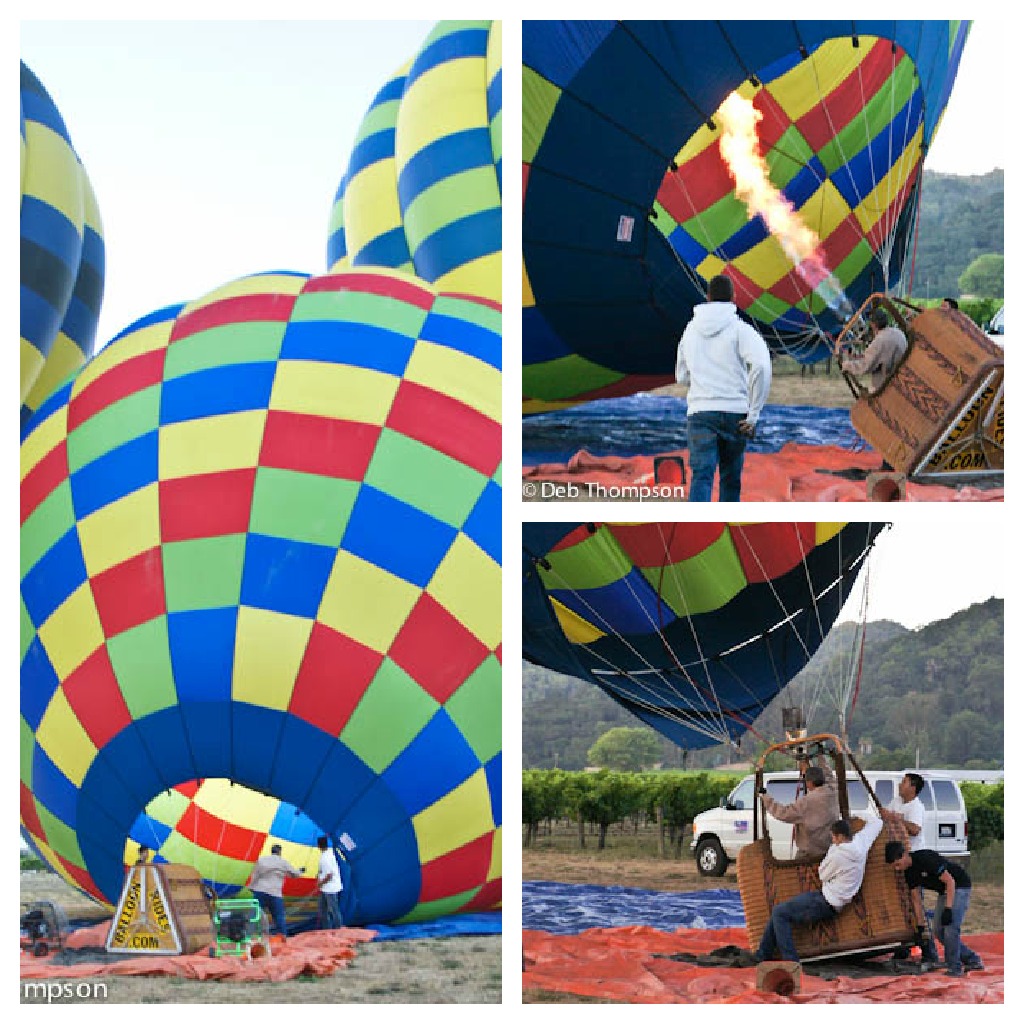 Prior to arriving at the launch site we were instructed about our flight and what to expect. We were also told that there was no graceful way into or out of the balloon basket. Ha! They were so right about that.
There are two steps built into the side of the basket so you put your right foot in the bottom step, your left foot in the next step and then throw your leg over and repeat the process on the other side. For me, the toughest part was throwing my leg over the basket. Sheesh, I see I need more yoga in my future.
Standing in the basket I had a few moments of panic and started thinking that I had made an awful mistake. Kristen, from Iowa Girl Eats, was next to me and I was said to her "ya know, I think this is a mistake and I better get out of this basket"; her reply: "It will be fine. You will love this." I was right on the verge of not believing her when I looked out and realized we were already lifting off the ground. Yikes!! Too late to do anything at this point.
Liftoff is so amazingly smooth that I didn't even realize it was happening. I took a deep breath, decided to kick fear aside and embraced every minute of this experience.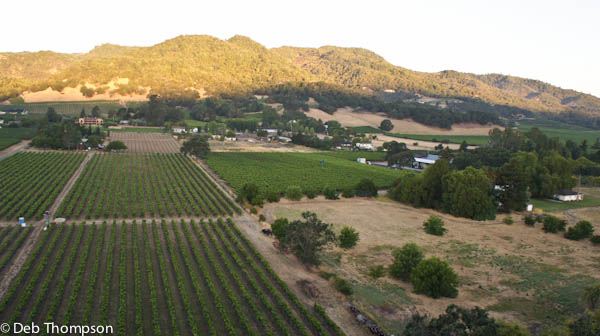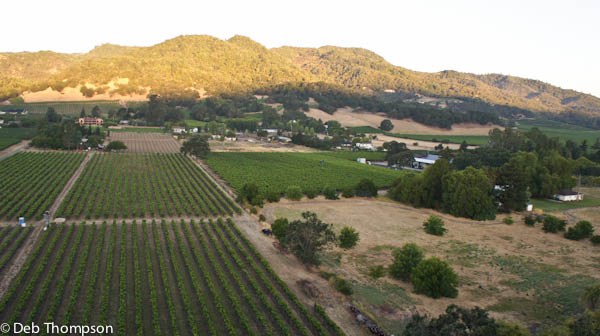 Up, up and away we go. It's so hard to explain the experience. Being in the balloon you are one with the air so there is no turbulence and you wouldn't even know you were moving if you couldn't watch your progress along the ground.
There were quite a few balloons out that morning and it was beautiful seeing them spread out across the sky.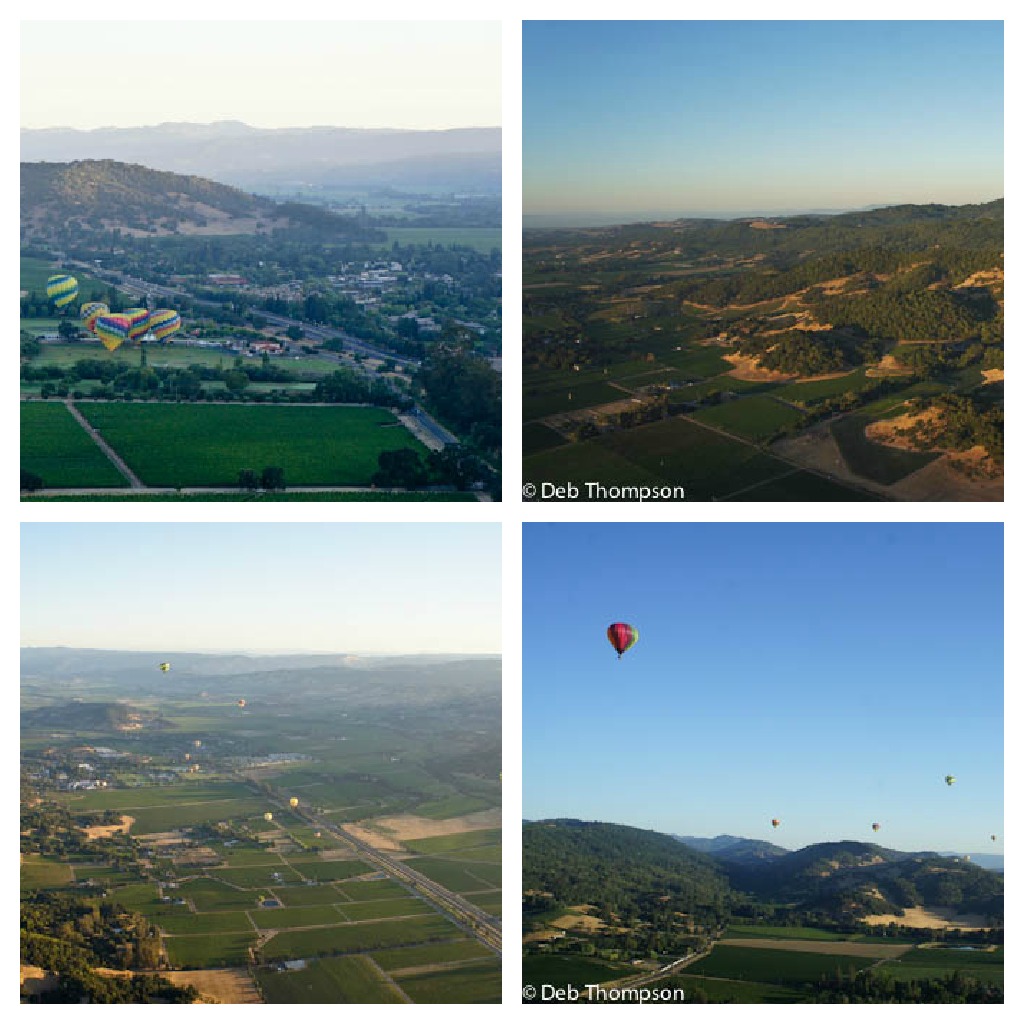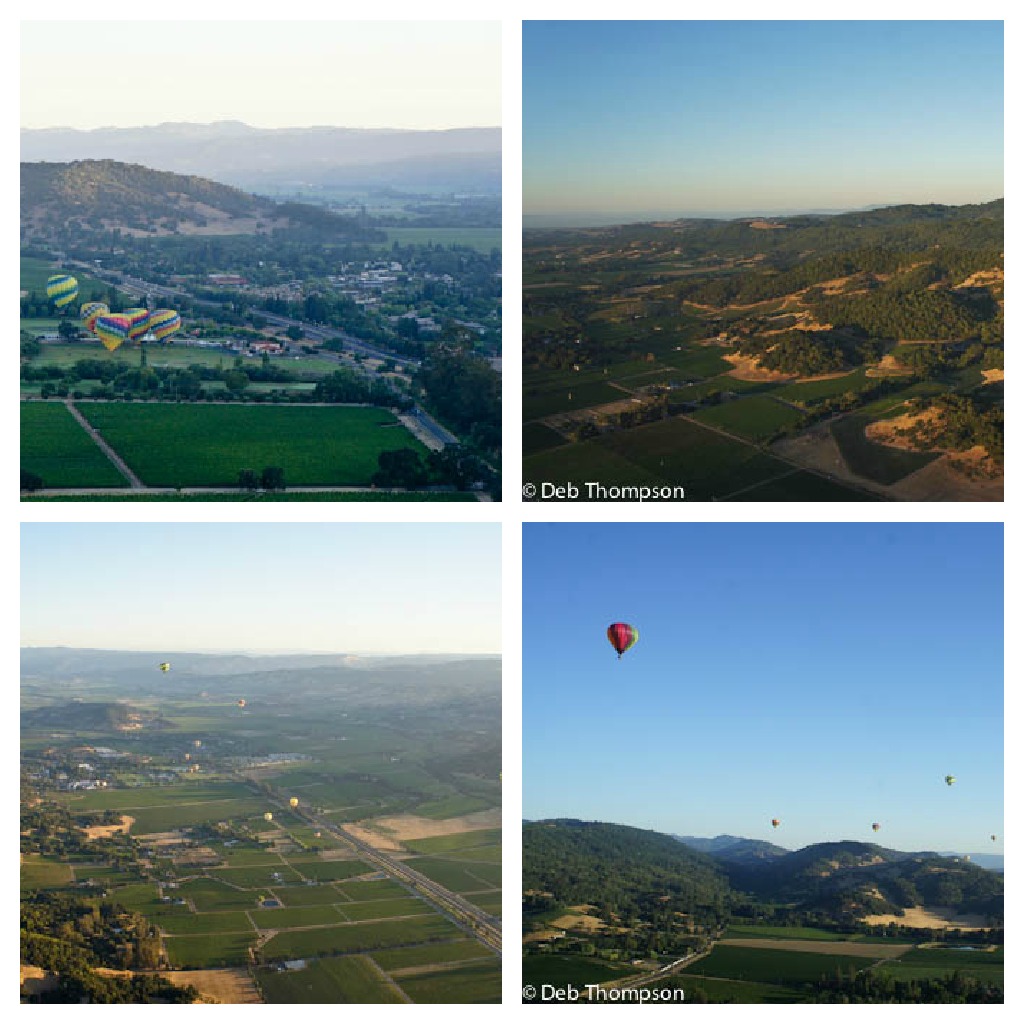 Looking up. I love the colors in this image.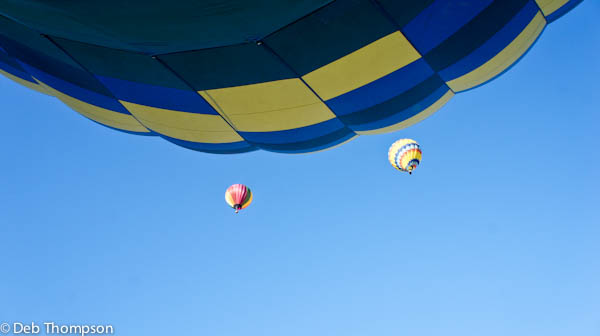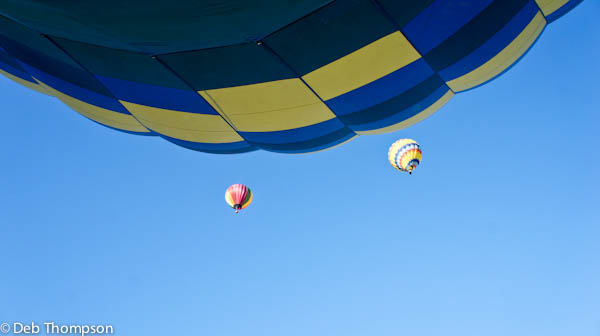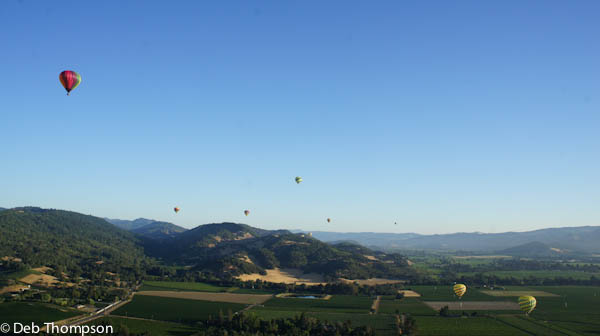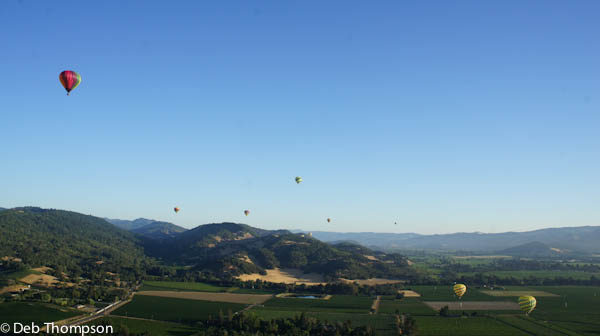 My future home……not. It sure is gorgeous though and its in the perfect location.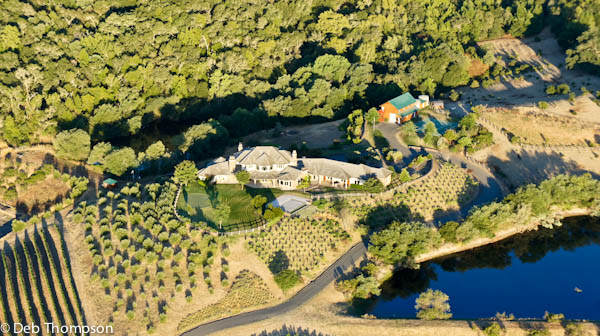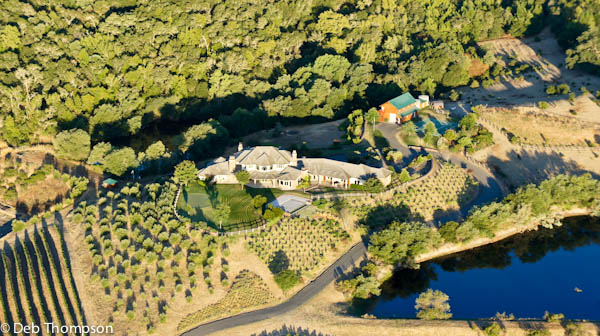 This is one of my favorite photos from the flight. I love how the sunlight is blanketing the vineyards in a morning glow.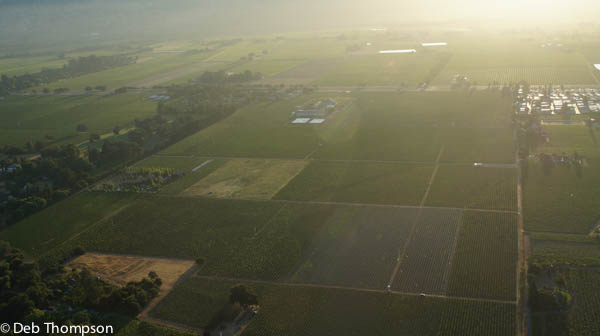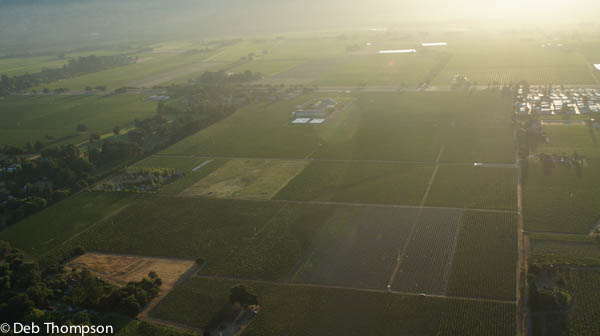 Looking out over the valley.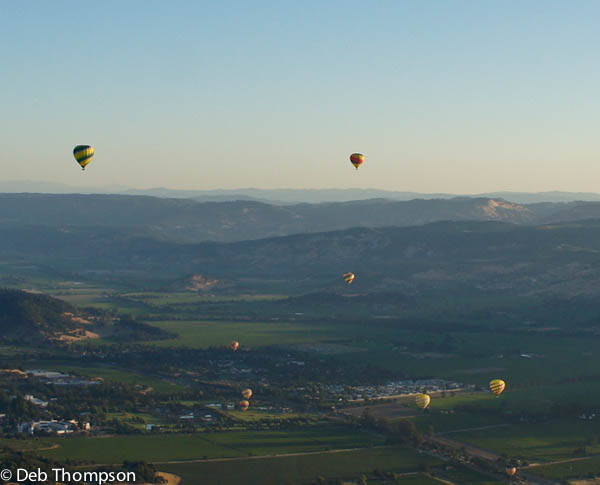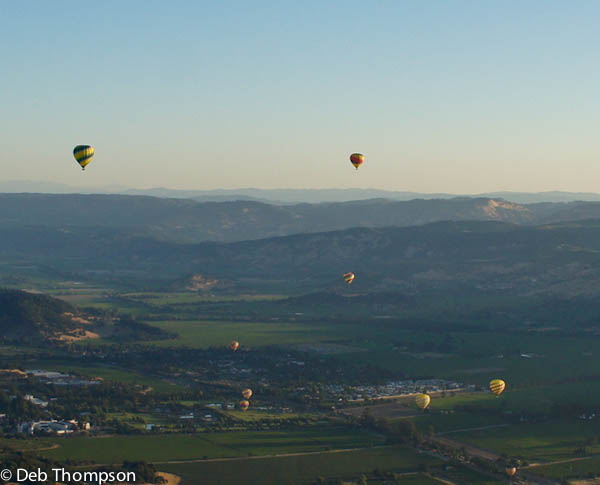 It's a balloon eclipse 😉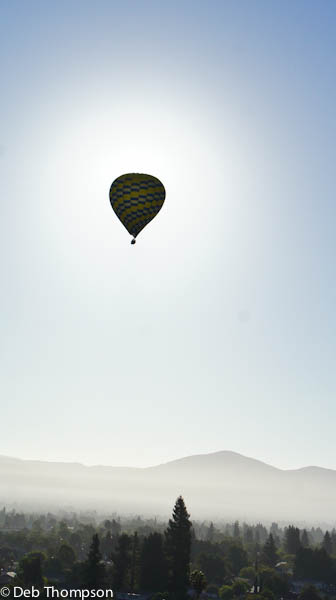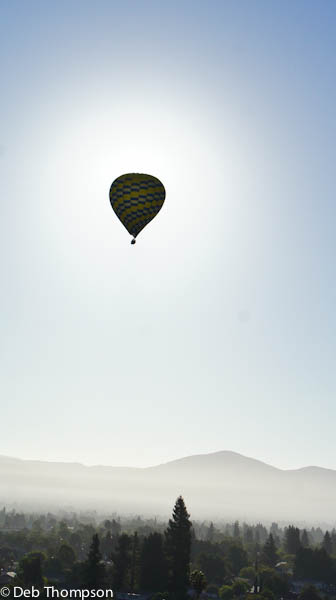 Coming in for a landing.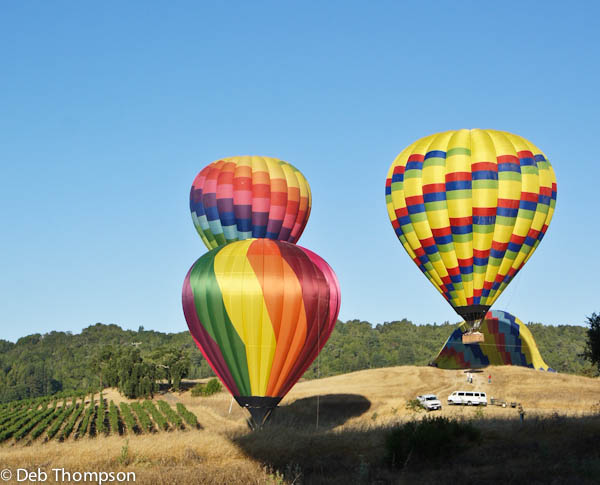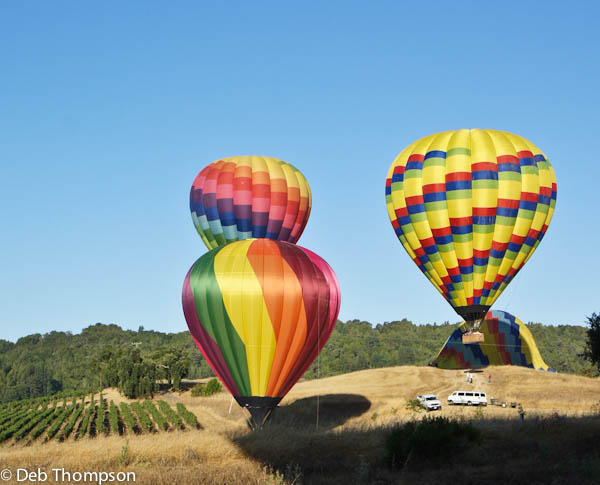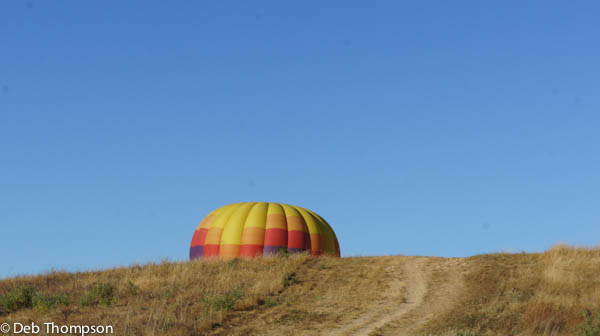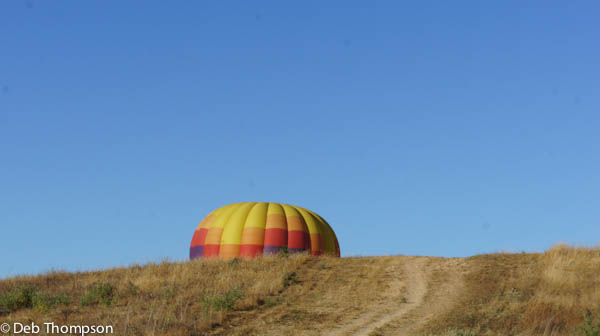 Our pilot guaranteed that our landing was incredibly smooth.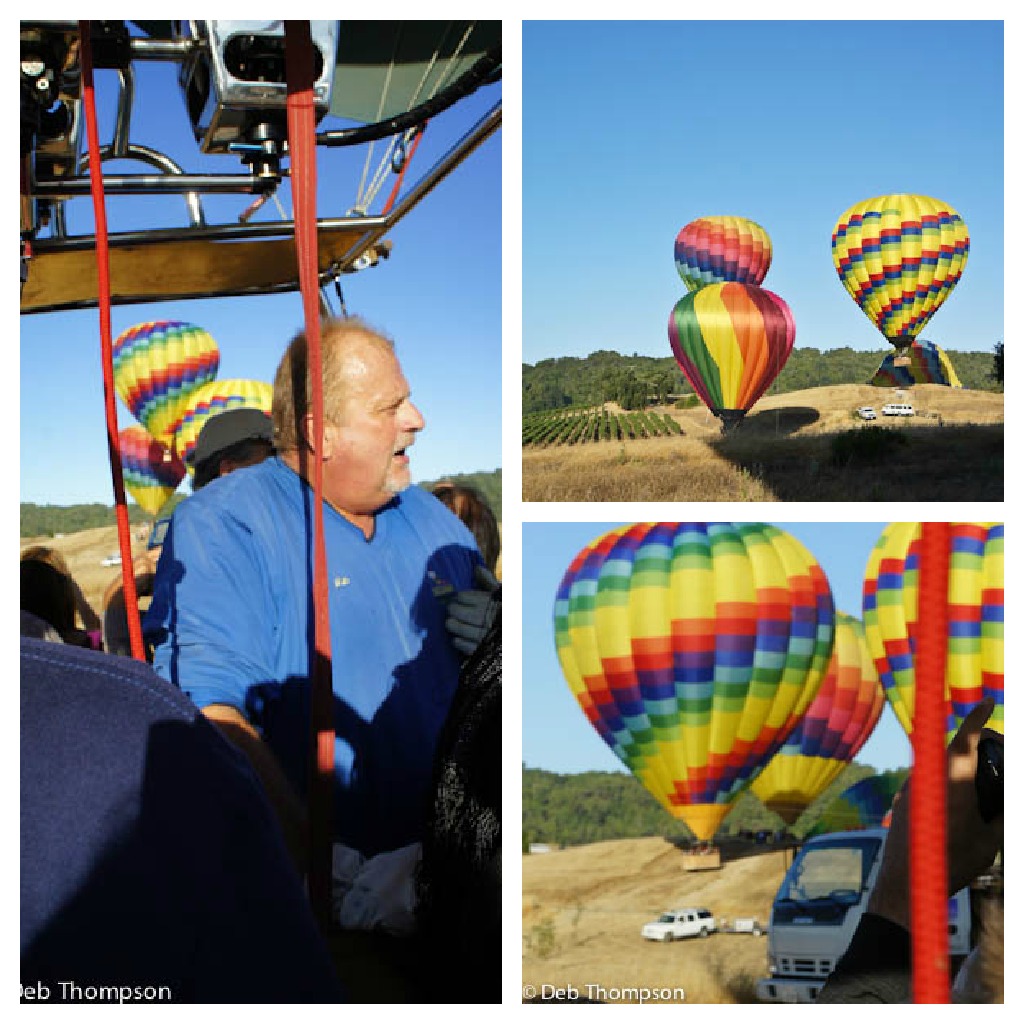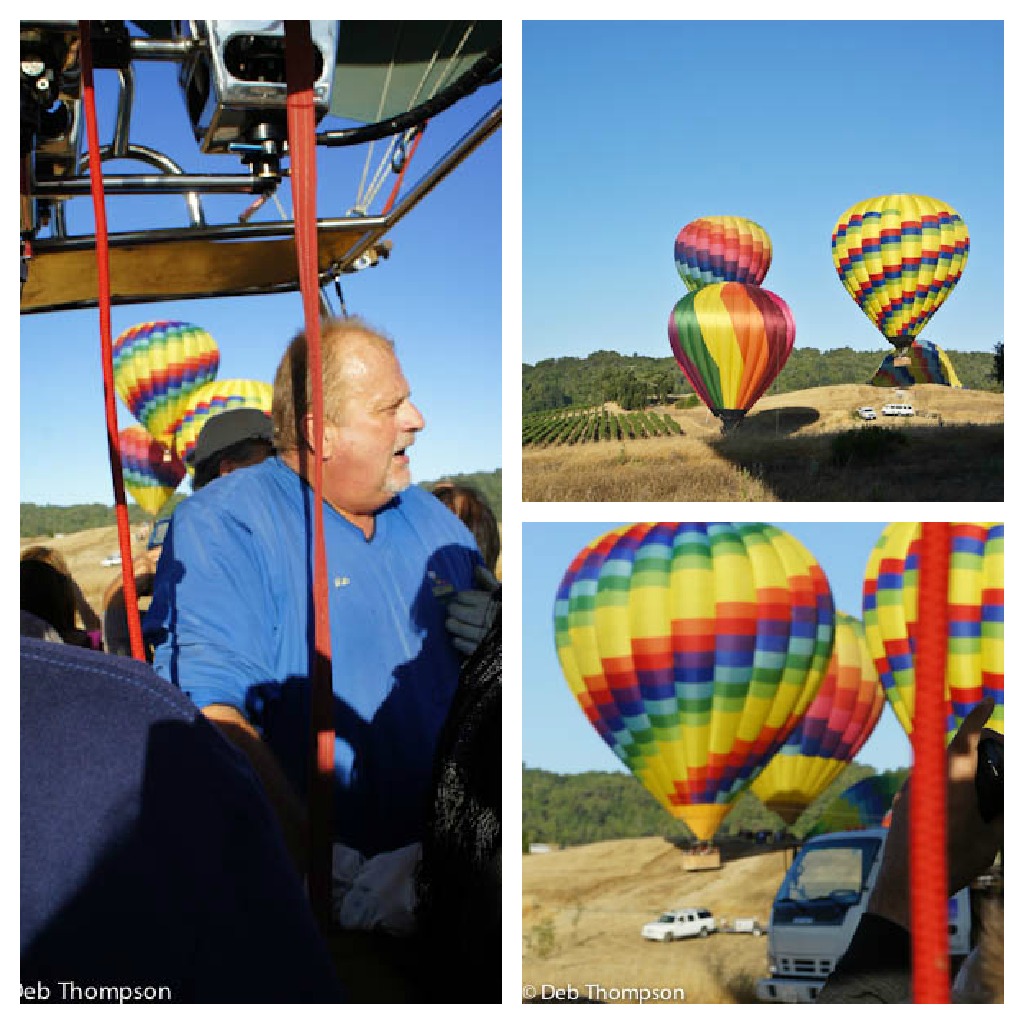 A crew helps settle the basket gently on the ground. Then the crew laid out a tarp, brought the balloon down and started deflating it.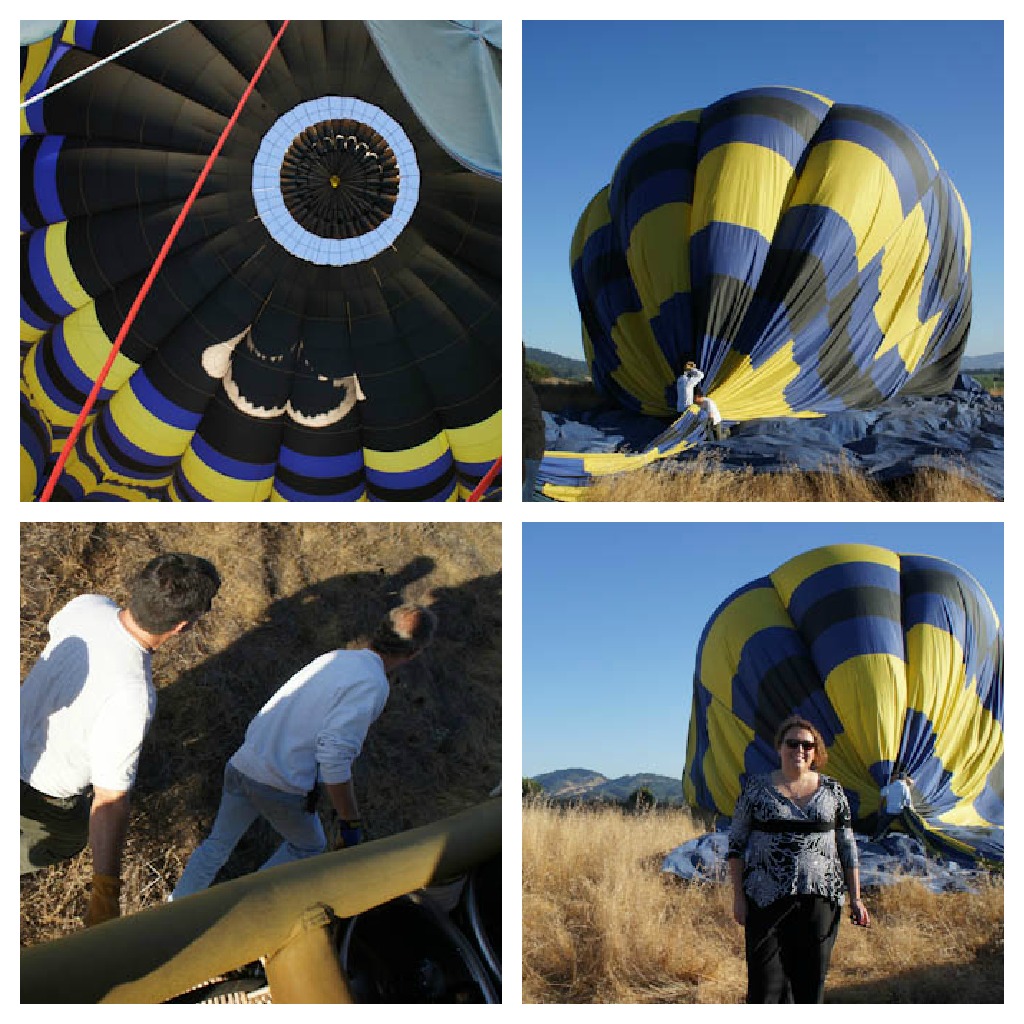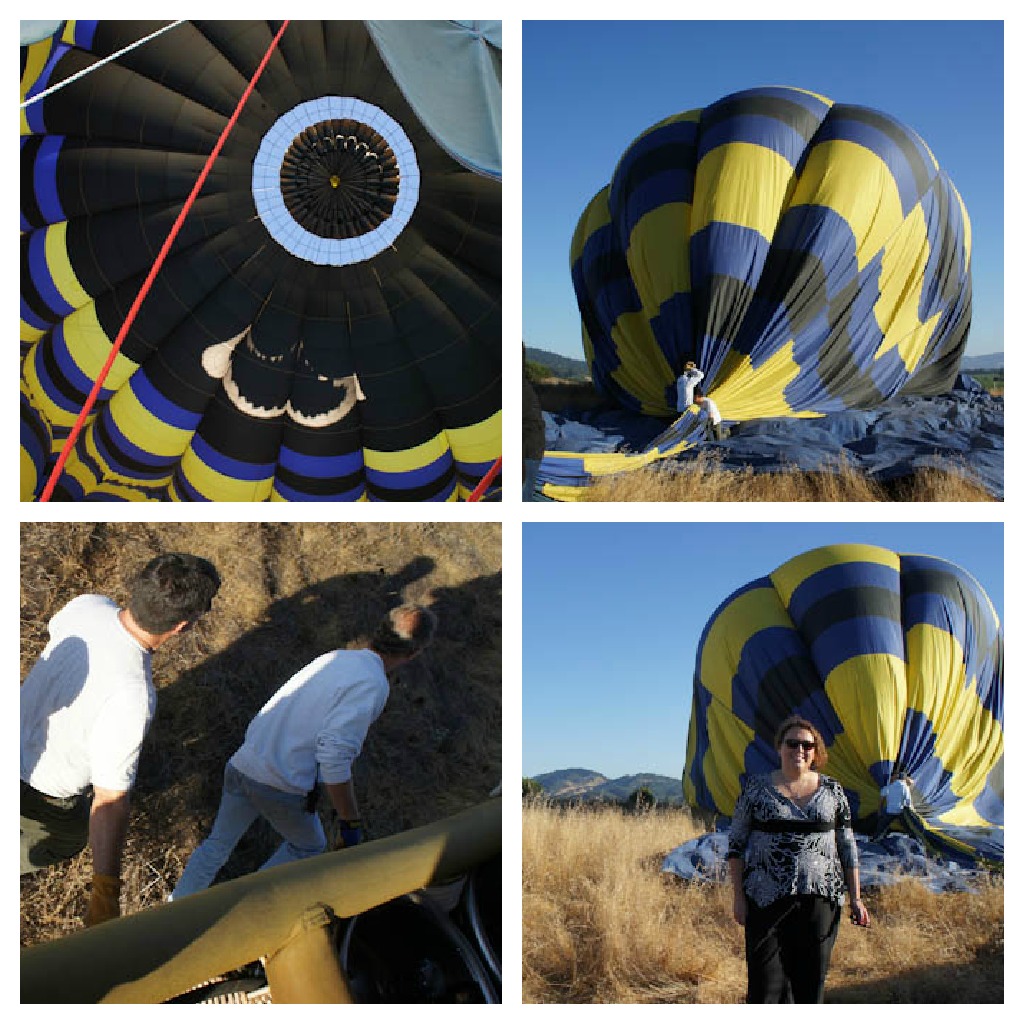 I survived my flight and loved every minute of it. Proof, yet again, that amazing things happen when you let go of fear.
After our flight we went back to the host hotel and indulged in a lovely champagne brunch that had all varieties of tasty food.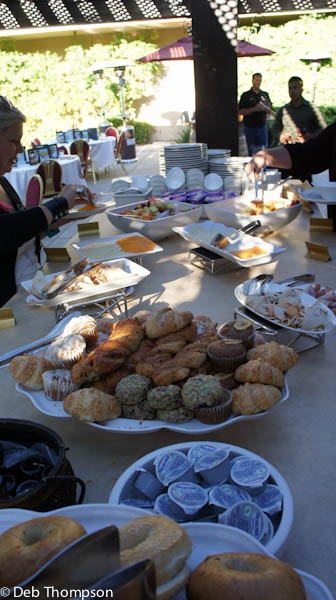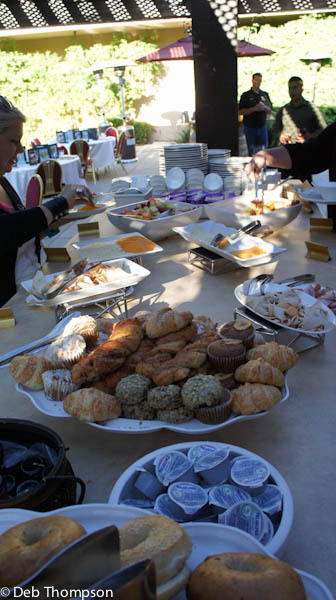 I have to thank Hilton HHonors, the loyalty program for Hilton Worldwide 10 hotel brands, for providing me with the opportunity to check this item off my travel bucket list. Being able to accomplish this in the Napa Valley was an incredible experience that I can't wait to repeat.
disclosure: Hilton HHonors invited me to Napa Valley and covered my airfare, transportation, and hotel, and I was compensated for my participation. All opinions and comments within my posts about the trip are my own.