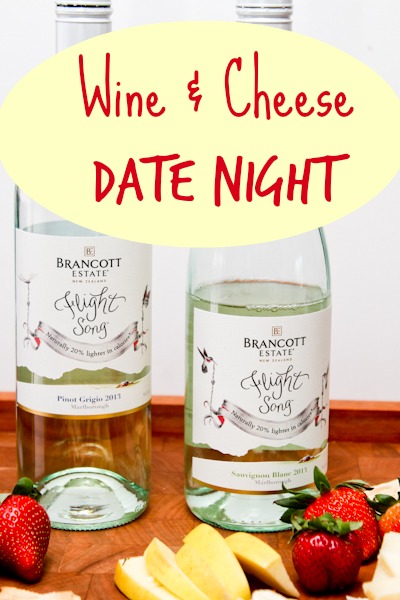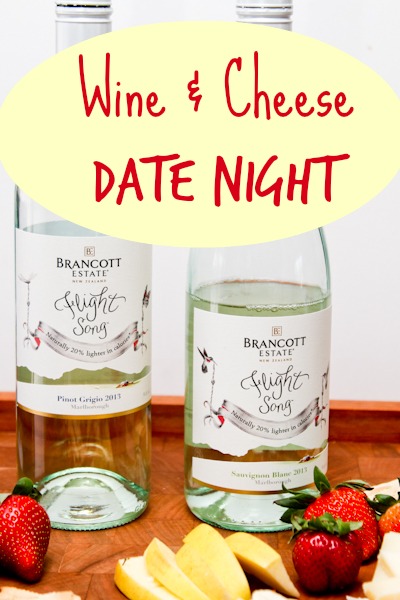 disclaimer: I participated in an Ambassador Program on behalf of Mom Central Consulting for Brancott Estate Wines. I received product samples to facilitate my review as well as a promotional item to thank me for my participation.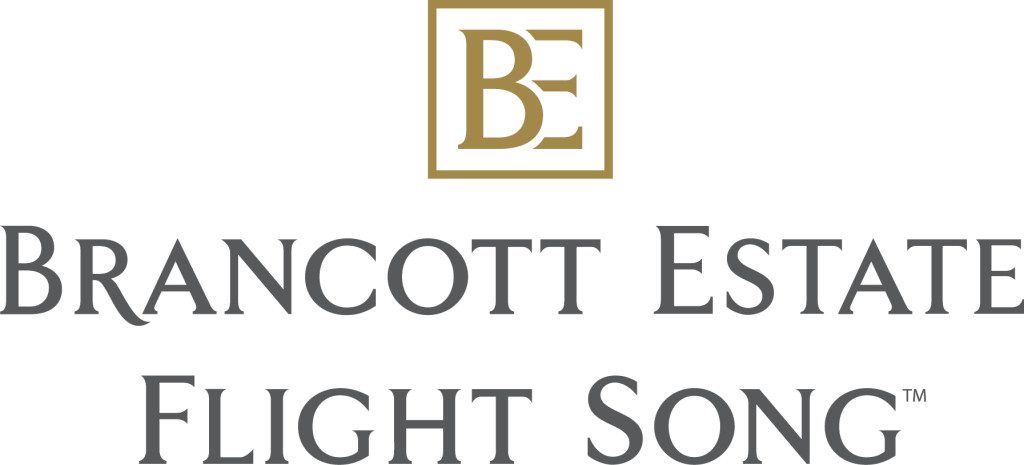 I can't even tell you the last time Alan and I went on a date. I don't know how that happens, but time just slips away from us and before we know it months and sometimes years go by without us spending any one on one time together. I decided that we needed to start having a date night every couple months even if we just stay home.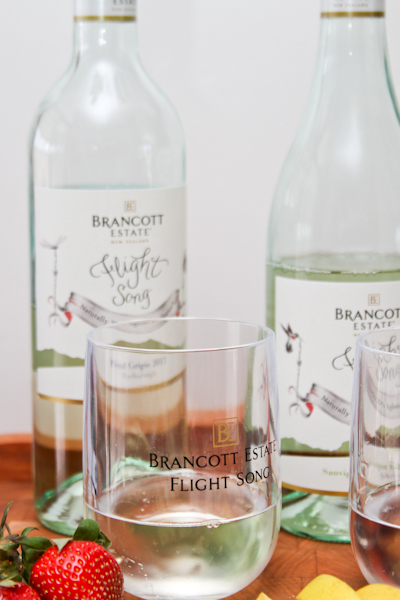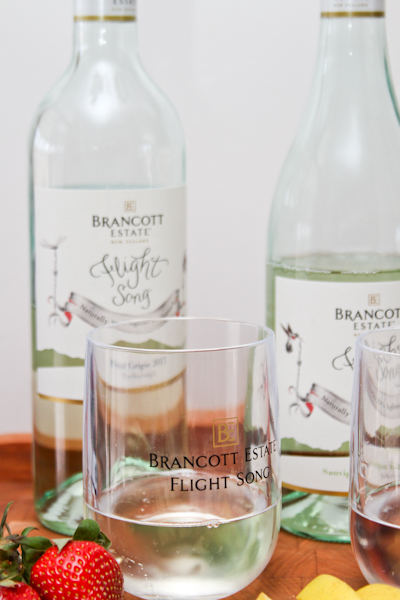 I, luckily, had been asked to give the new Brancott Estate Flight Song Wines a try. I know, it's a rough job, but I'll happily take on the challenge. Alan was kind enough to join me for a wine & cheese pairing date night. This was such an easy date to plan. Brancott sent me two bottles of wine, a Pinot Grigio 2013 and Sauvingnon Blanc 2013, and I picked up some cheese and fruit at the store.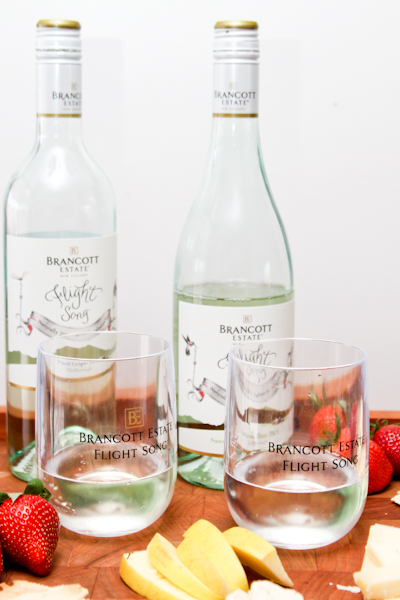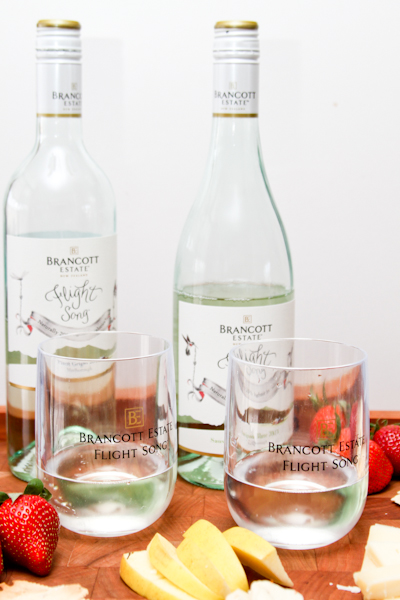 Brancott Estate Flight Song wines are 20% lighter in calories but still have a nice flavor. The vinter is able to producer the lighter wines by picking the grapes earlier when the sugar levels are naturally lower. Comparing to other white wines the Flight Song wines have a lower alcohol by content volume coming in at 9% vs. a typical 12% in other white wines.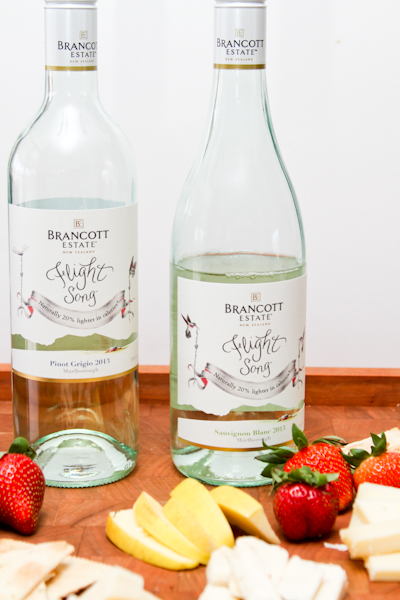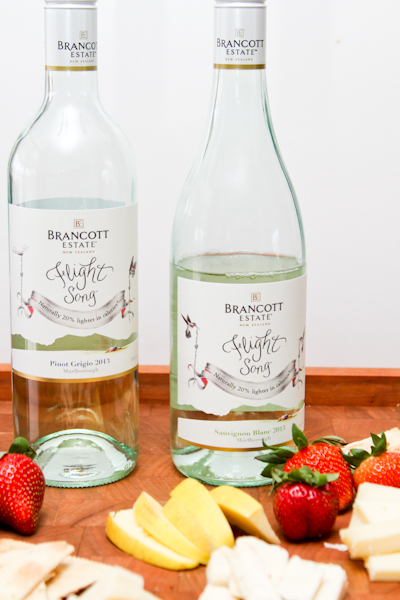 We tried the Pinot Grigio first. It has a crisp, clean taste with a bit of citrus acidity and white peach flavor. The wine is smooth and the finish is nice and long. This is my favorite of the two and would be perfect paired with grilled chicken and vegetables or a summer salad.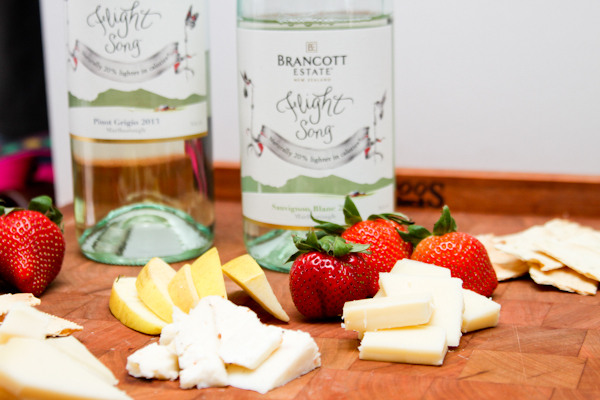 Next we tasted the Sauvignon Blanc. I swirled the wine around a bit in my glass and the took a good sniff of the wine (hey, it's what I do when trying new wines, sniff first, taste second) and picked up hints of pink grapefruit. The wine is a bit sweeter and has a nice short finish. I would pair this one with spicy foods. I think the sweetness of the wine would help cut the spicy flavors in a meal.
Overall, I found both wines to be acceptable. Serve these during a cookout or when you're just relaxing around the house. Brancott Flight Song wines retail for $14.99 and can be found nationwide.
Prefer to have wine delivered directly to your door? Be sure to check out Wine Awesomeness, a monthly wine subscription plan!! FINALLY, a monthly plan I can get behind 🙂
Drink responsibly!