Holly Journals is a monthly subscription box that features unique, handmade journals and other coordinating treasures. It is absolutely delightful and I was pleasantly surprised with all the goodies packed inside the box. Of course, the star of the show is the handcrafted journal that I can't wait to use. The December box has a Warm Winter Wishes theme and is coordinated in navy and silver. I was thrilled to find my favorite colors in the box.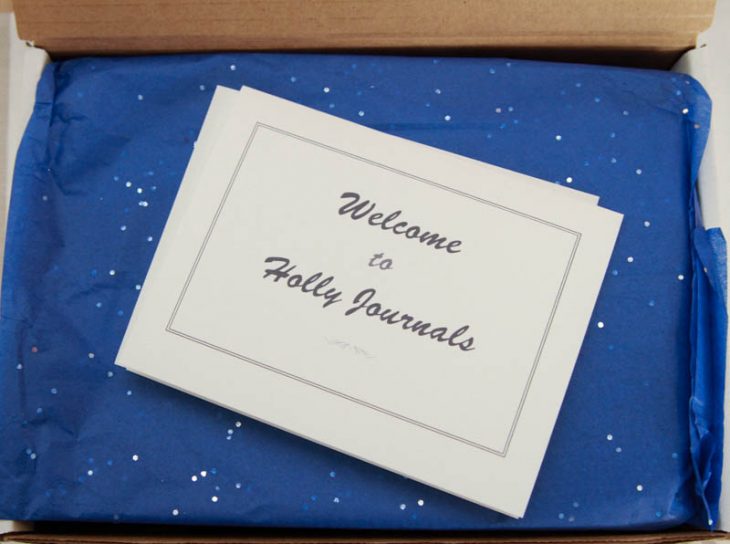 Watch the unboxing video and then read on to learn more about Holly Journals.
WHAT IS IN A HOLLY JOURNALS BOX?
Upon opening the box you'll find a welcome letter and a list of journal prompts to help if you run into writers block. Hey, no shame there, it happens to the best of us. I love the first prompt "My favorite part of Winter". HA! Mine is leaving the cold and finding someplace warm to visit.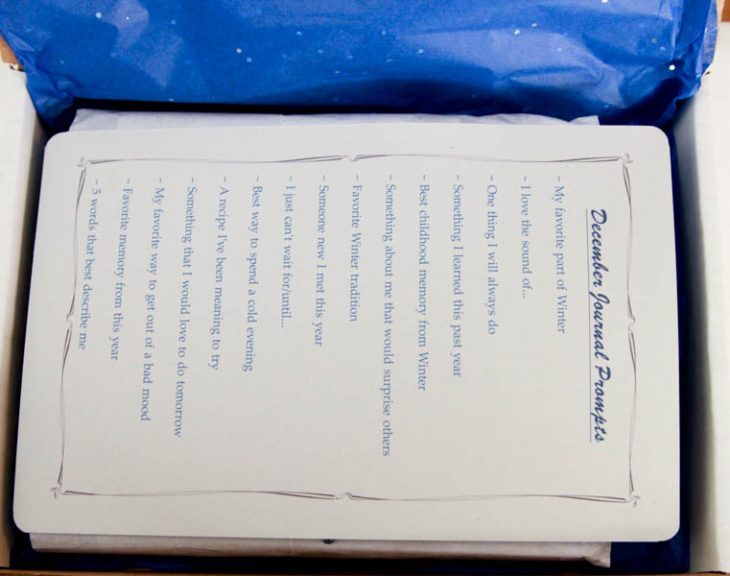 Under the papers I found a pretty blue snowflake, a silver and blue journal trinket, and an essential oil necklace.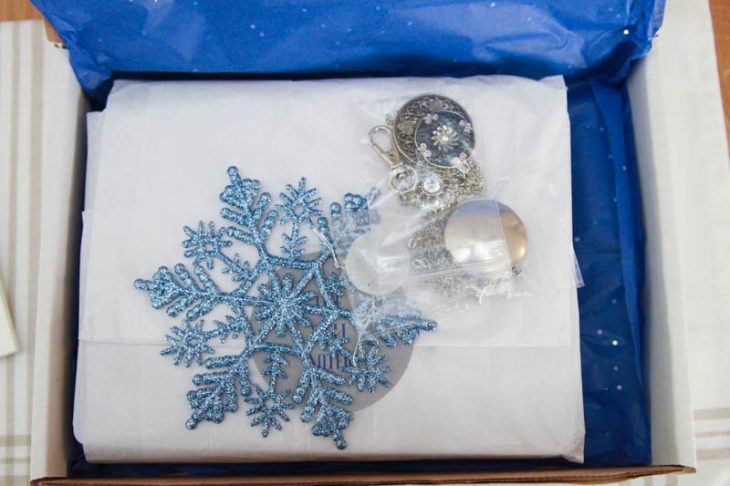 When I moved the goodies I found an adorable "Life Well Noted" sticker on the tissue paper wrapped around the hand crafted journal.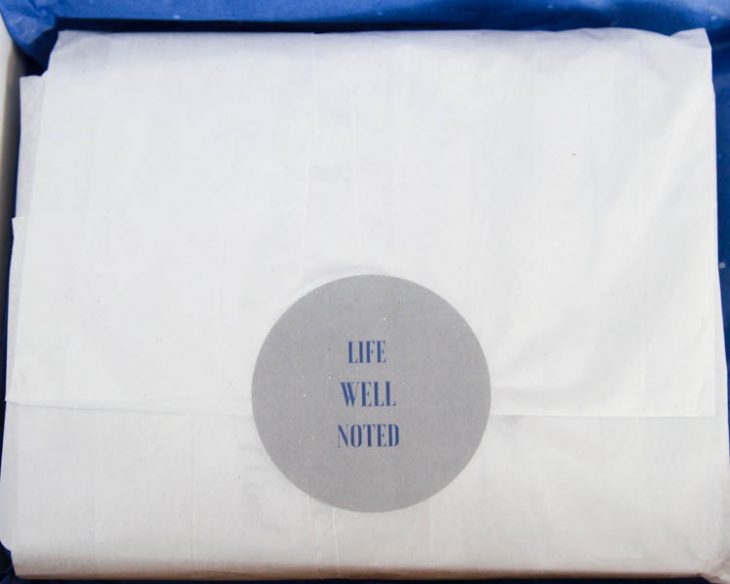 The cover of the journal says "Just like the snowflake We are all unique and one of a kind."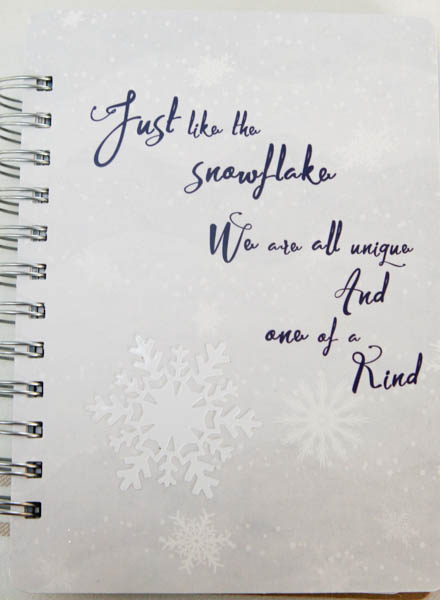 Inside the journal I found beautiful pages, lined, plain, embellished as well as some envelopes and tags. All the pages color coordinated and were just begging me to start writing on them.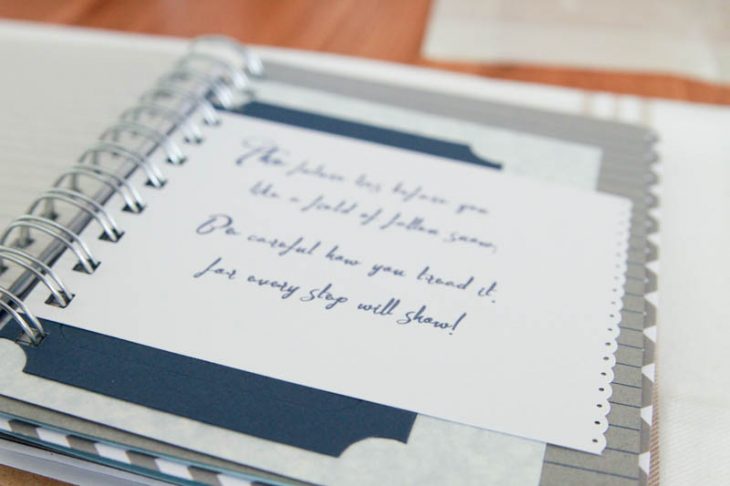 I adore the journal charm included in the box.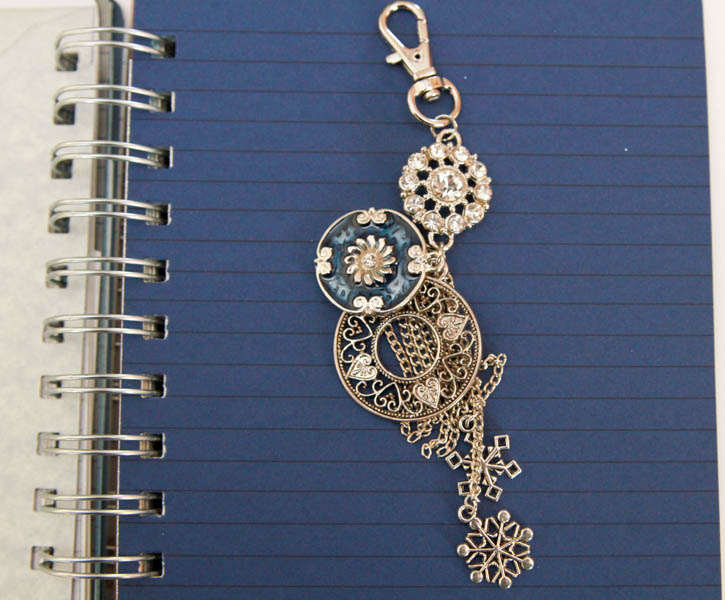 Told you I couldn't wait to start writing in the journal. I had to give the included pens a try. Three different pens, a metallic writer, white ink and standard black ink, that will make this journal even more fun to write in.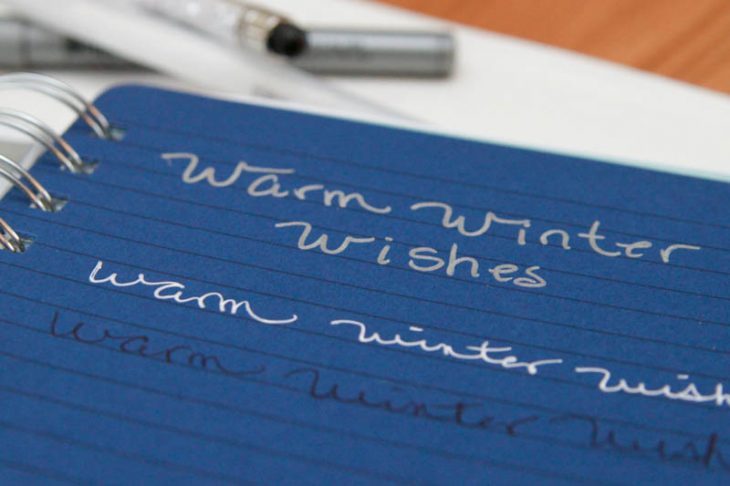 The packet of embellishments included tags, stickers and paper clips.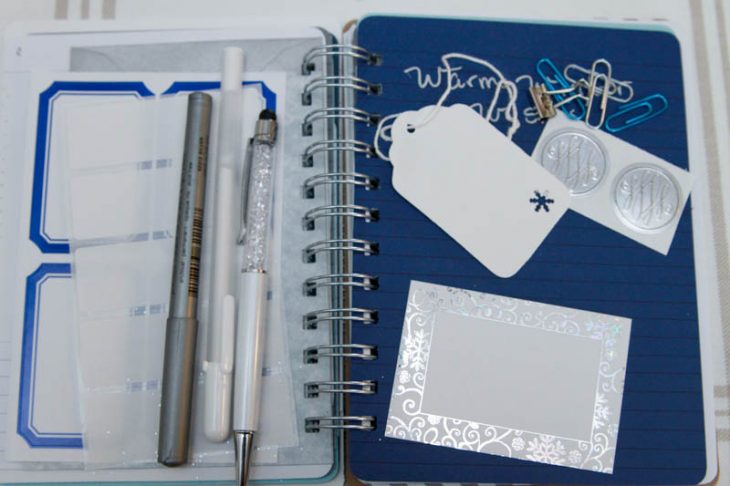 I've been wearing my essential oils necklace and really like it. The peppermint oil is fantastic and reminds me of Christmas. So enjoyable.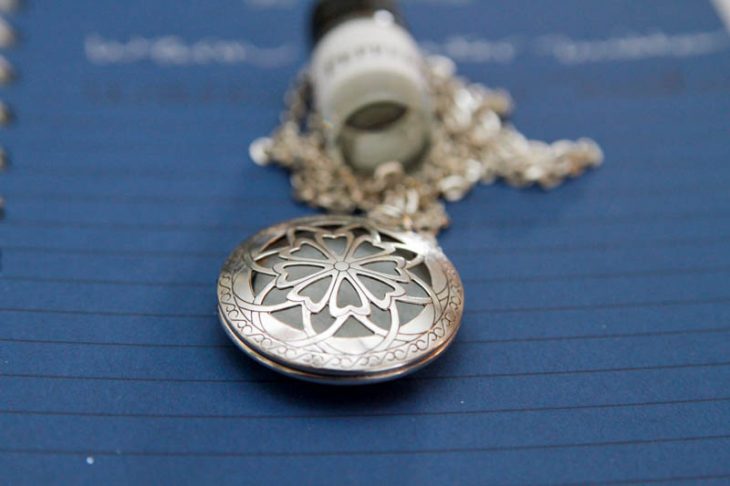 WHO IS HOLLY JOURNALS?
A stay-at-home mom of five, Holly wanted to be able to start a business that her entire family could all share in by creating something that others would use and enjoy. Each and every journal is personally designed and the box contents curated by Holly.
Every month has different theme, and yet stays with a cohesive feel. All  journals are handmade, assembled and packaged by the family business so when you buy Holly Journals you are supporting American entrepreneurship. How fabulous is that?!?!?
HOW DO YOU SUBSCRIBE TO HOLLY JOURNALS?
You can purchase a 3, 6 or 12 month subscription or simply purchase by the month. The monthly cost is $39.95, but if you watch the video I share a discount code that brings the price down for you. Now, the last I heard there were only FIVE of the Warm Winter Wishes boxes remaining so you'll want to buy yours soon. However, if they sell out before you get yours no worries, I know next month's box will be just as fabulous!
****PIN HOLLY JOURNALS UNBOXING & REVIEW****