As you probably know I prefer shopping online to shopping at a brick and mortar store. In my opinion, there is so much more variety online and pricing is usually pretty good as well. Shopping online I have my "favorite" places to shop, but sometimes I stumble across a new store that I can tell will soon become a new "favorite". That is exactly what happened when I found Modnique.com, a fashion retail website that offers name brand items for women, men and children at savings of 50%-80%.
Modnique.com is able to offer such low prices because they offer the sales for short durations of 36-72 hours to their members. Oh, did I mention that membership is free? That's right, free. Just register for an account and start shopping.
Shopping around the site I saw so many great items that I wanted, but I held back and focused on shopping for Em for Christmas. Â I found this skirt and immediately knew that she would love it. It looks airy and light and, oh so comfortable.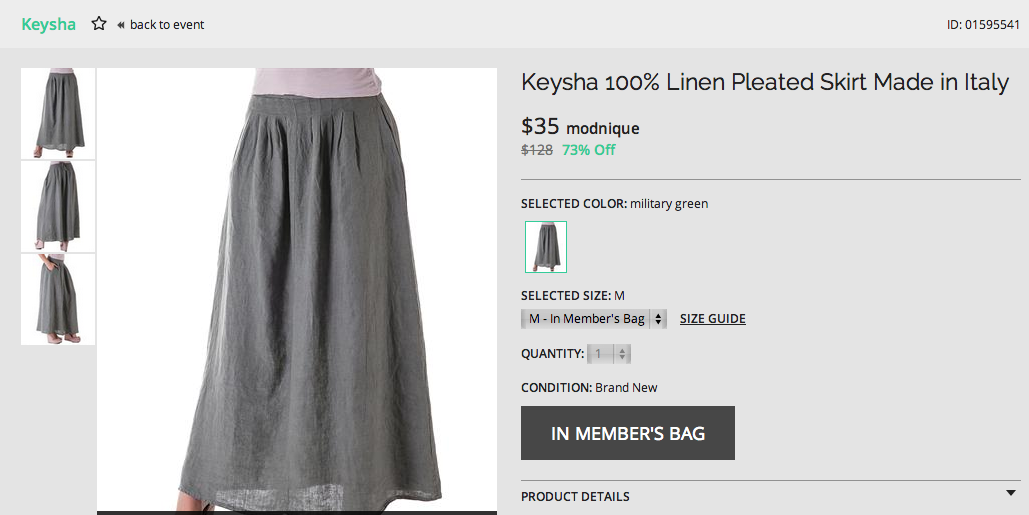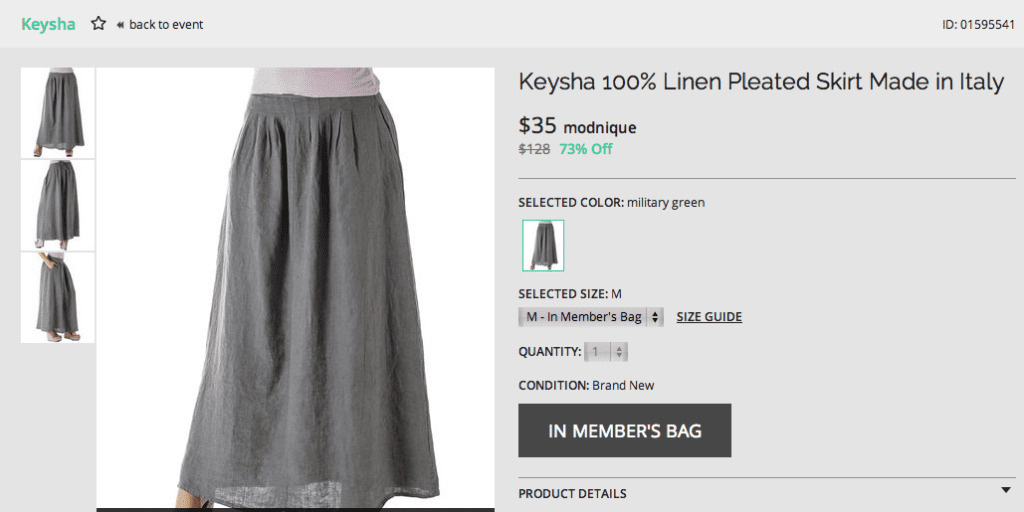 The $35 price tag was a huge incentive to add this to my shopping cart. That is much better than the $100+ original price tag.
Since it's always cold in northern Michigan I thought this cardigan would be a nice addition to Em's closet. When I clicked on the item and went to add it to my cart I spotted a little box that said Make An Offer. Hmmm, that is interesting.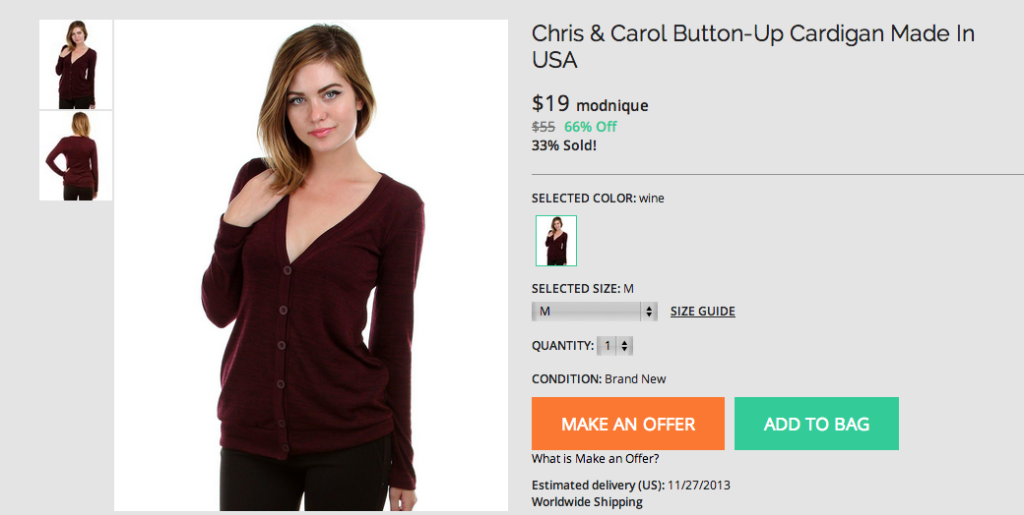 Never one to pass up the opportunity to save a few more dollars I clicked on the box and entered what I wanted to pay. Awesome!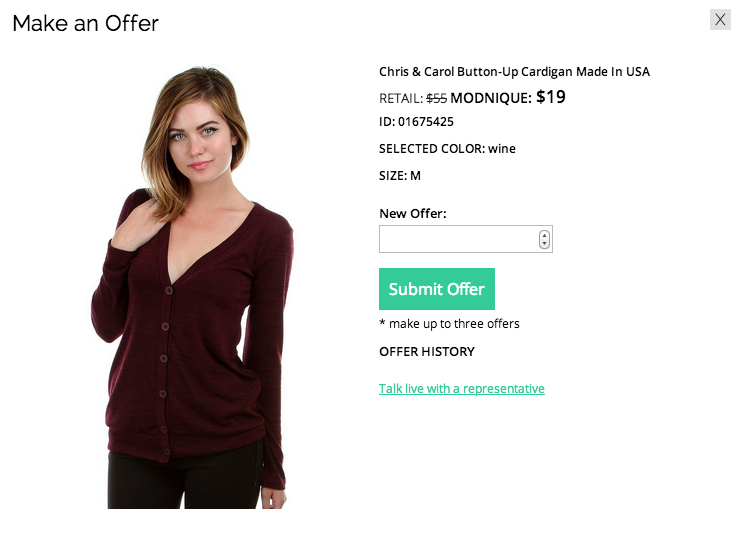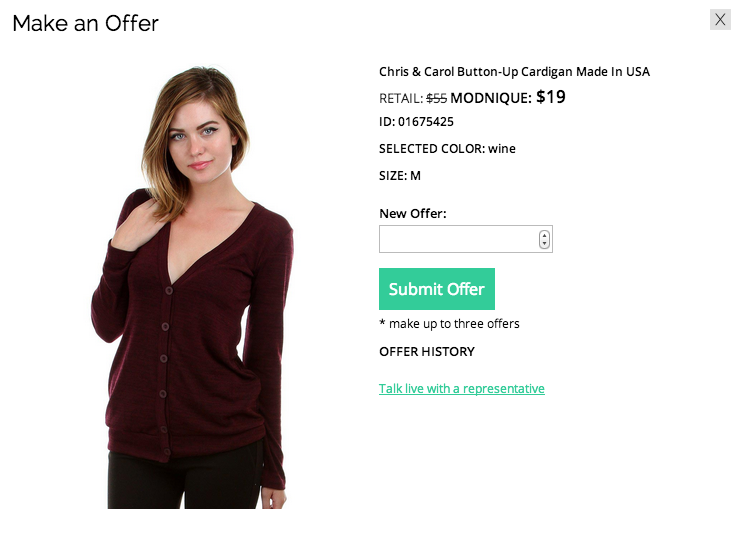 I made an offer of $14, clicked Submit Offer and was counter offered with $17. After seeing their lowest offer I could decide to accept the offer or decline it. Of course, I accepted it. Another great price for a lovely sweater.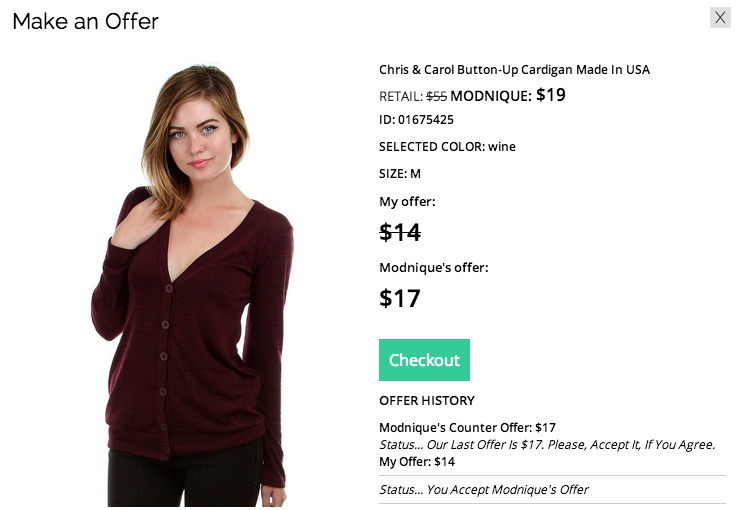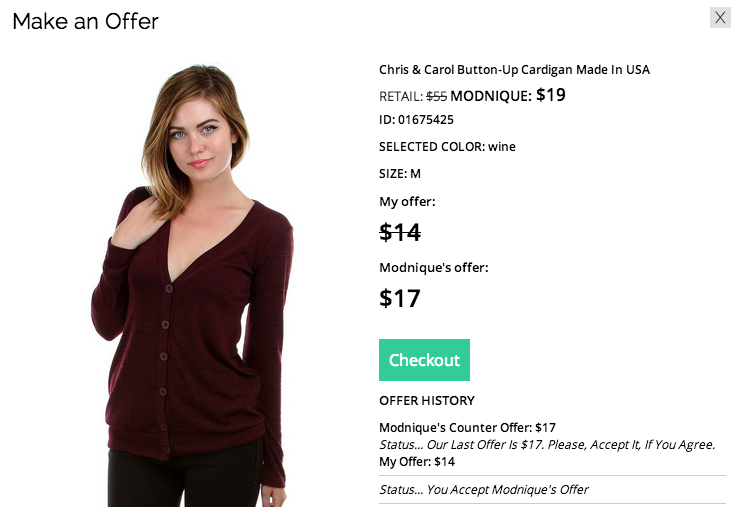 In addition to fashion Modnique.com offers handbags, jewelry, makeup, shoes, perfume, and anything else you may need to complete your outfit. I found items by Versace, Louis Vuitton, Ferragamo, Michael Kors, Roberto Cavalli, Dior and so many other great designers.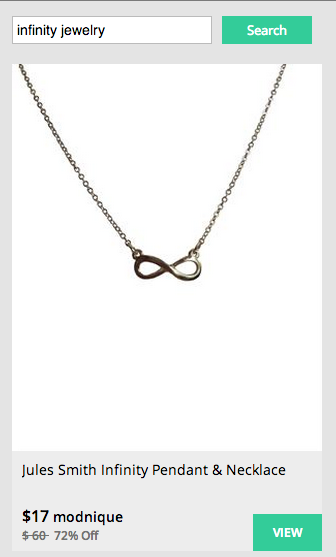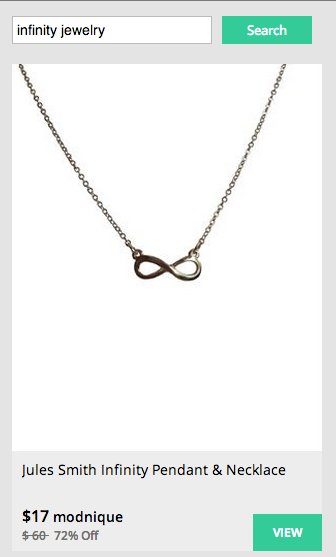 This infinity necklace will make a great stocking stuffer.
Right now Modnique.com is offering daily deals that are revealed at 6am PST every day. These deals are HOT and go very fast. Daily deals are being offered through November 27th so be sure to visit each day and see what great deal is being offered.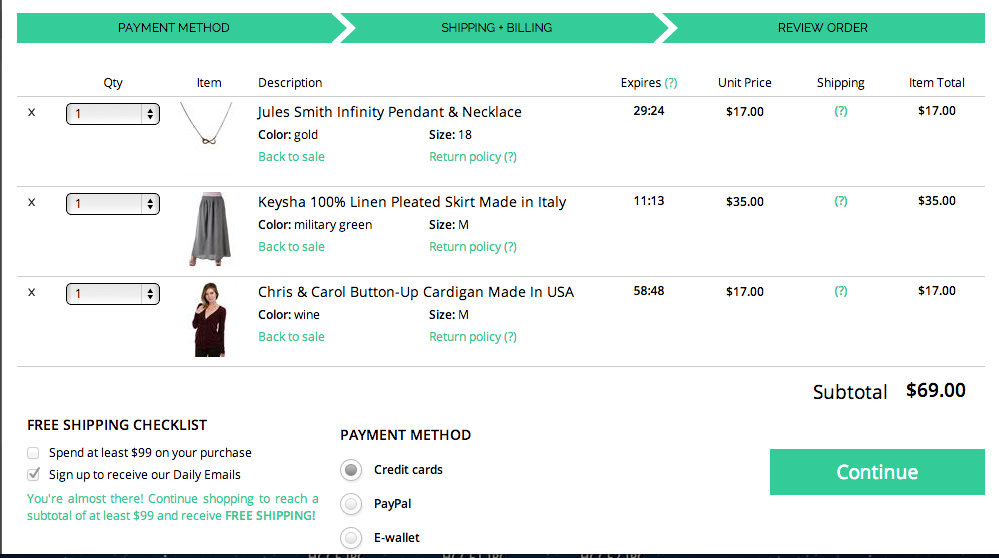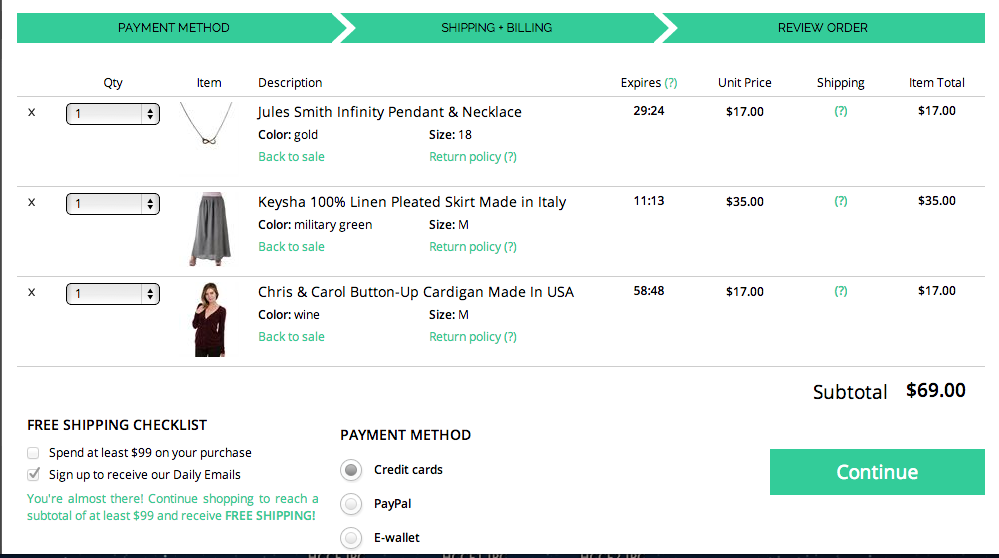 Most items ship within 24 hours of purchase and, if you spend at least $99 the shipping is FREE. I'm adding Modnique.com to my list of must shop stores. I really hope that Em loves her Christmas gifts!