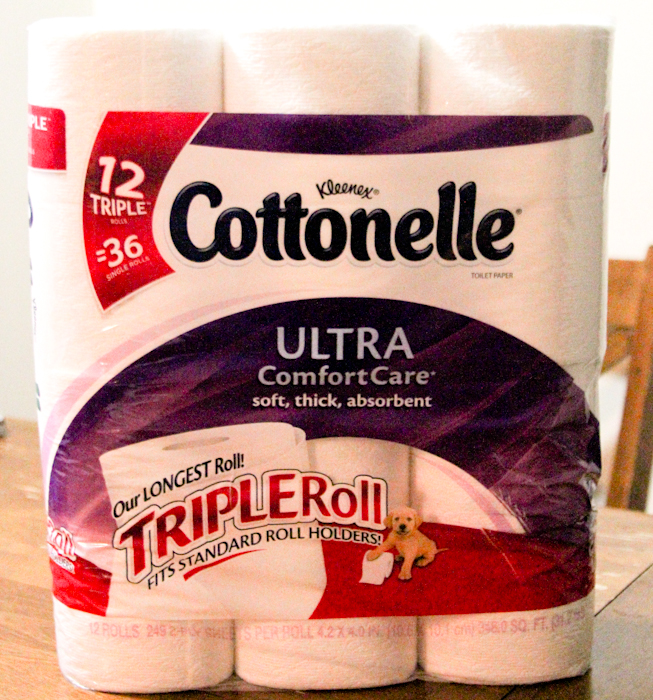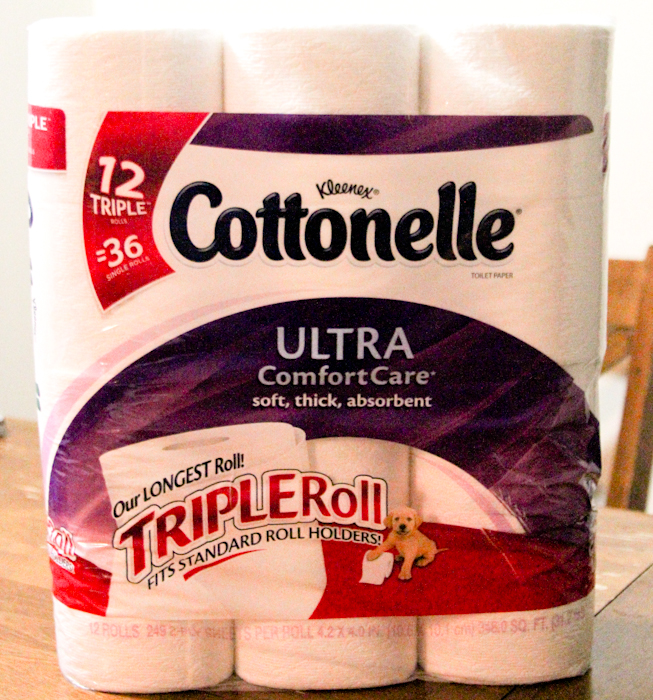 This post is part of a social shopper marketing insight campaign with Pollinate Media Groupâ"¢ and Cottonelle, but all my opinions are my own. #pmedia #CottonelleHoliday http://cmp.ly/3/8vNxcO
Hosting a party can always be a bit stressful. There is the planning, the cooking, the cleaning before the party. During the party you are busy being the perfect hostess making sure everyone has drinks, food, and is having fun. The very last thing you want to have to worry about is causing one of your guest's embarrassment by running out of toilet paper.
When I was a teen I was at a holiday party and after using the bathroom, to my utter horror, I discovered there was no toilet paper. Ever since that awful moment (which was probably worse in my mind, teenage angst and all–lol) I have made it a priority to make sure there is plenty of toilet paper in the bathroom.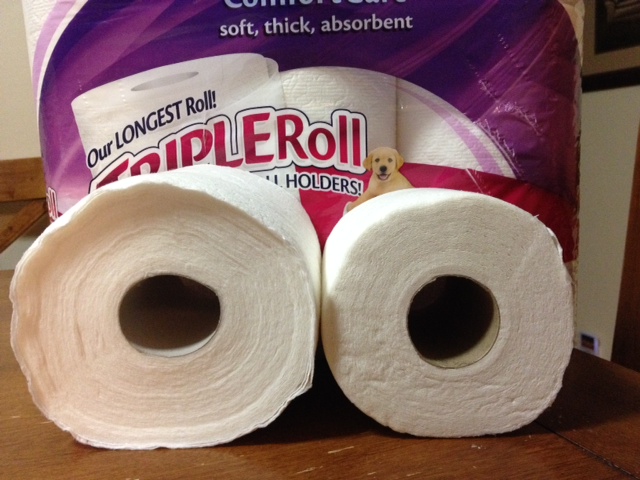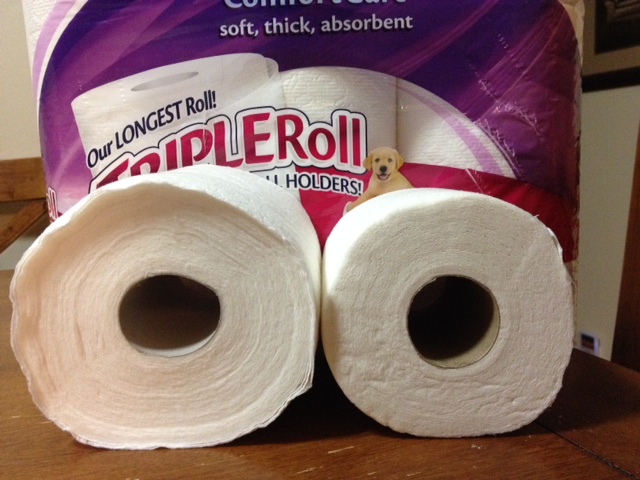 (L) triple roll; (R) double roll
I'm the constant bathroom checker during a party making sure it is stocked with soap, clean towels, and toilet paper. Sometimes it can feel like I'm spending more time in the bathroom than visiting with my friends. Not that this is uncommon for me, heck, if friends stop by for a visit unexpectedly and ask to use the bathroom I run in and make sure there is toilet paper. No one should ever be in the uncomfortable position of having to yell out to another party guest for someone to bring toilet paper.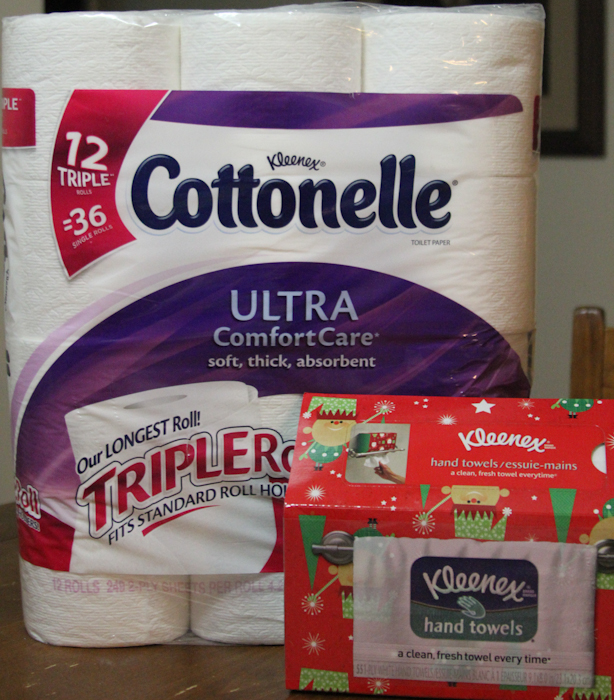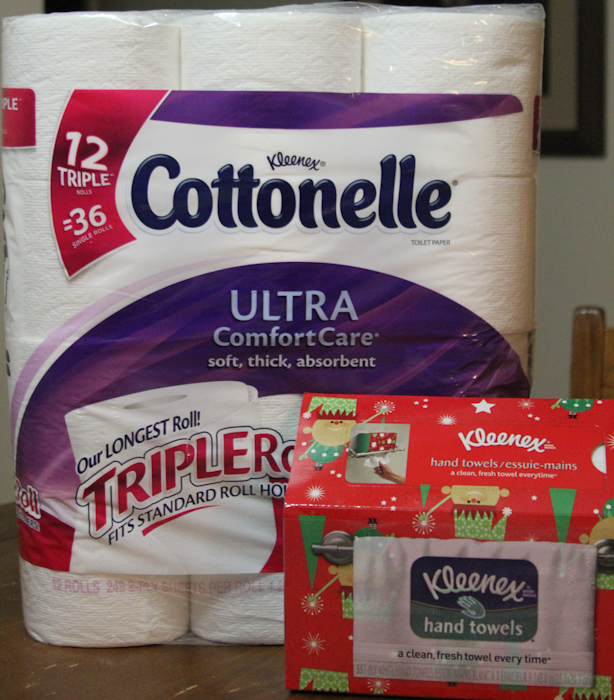 Luckily, Cottonelle is making life much easier with the Cottonelle Triple Roll. I can put a triple roll in the bathroom right before the party begins and not have to worry about it until later in the evening. I picked up the 12-pack of Cottonelle Triple Roll at Target (where I received a free box of Kleenex using this coupon, available while supplies last) which means I have one less worry during my party.
Since I'm chatting about talking toilet paper and parties I have to share the cutest party favor I found to share with guests. It is simple to make and is a nice way to wish friends a Merry Christmas without adding one more card to the landfill.
TOILET PAPER PARTY FAVOR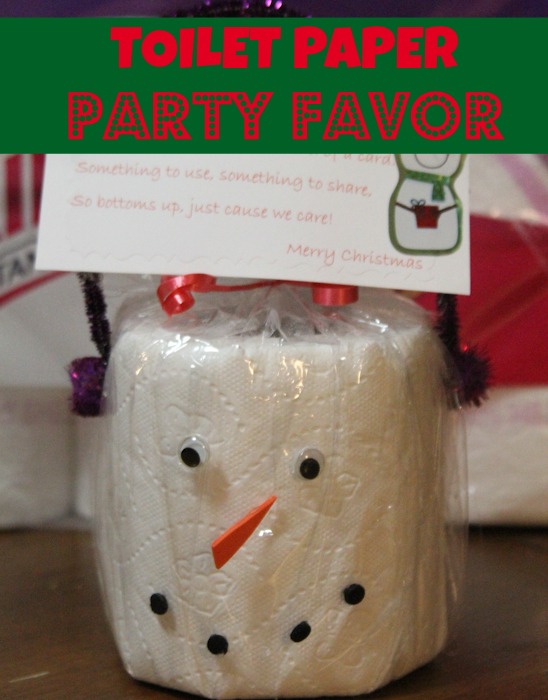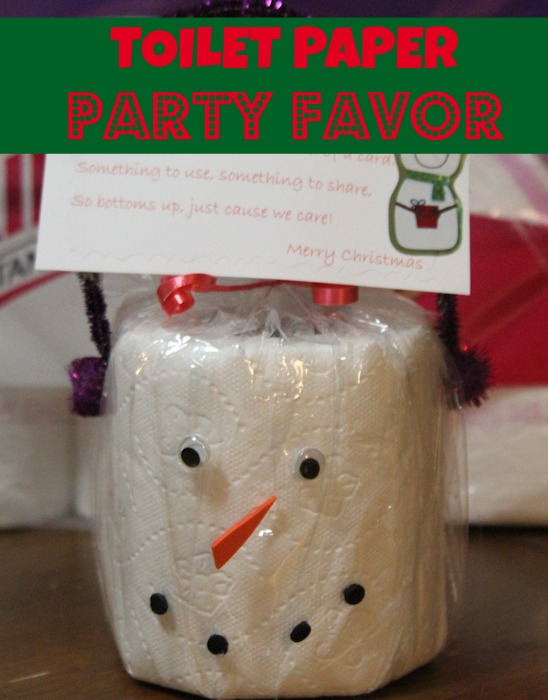 SUPPLIES
Roll of toilet paper
Cellophane favor bag or cellophane wrap (if using the favor bag please note that the triple roll will not fit, use cellophane wrap instead)
Ribbon
Googly eyes
Black craft foam
Orange craft foam
Glue
Cardstock printed with poem (see below)
DIRECTIONS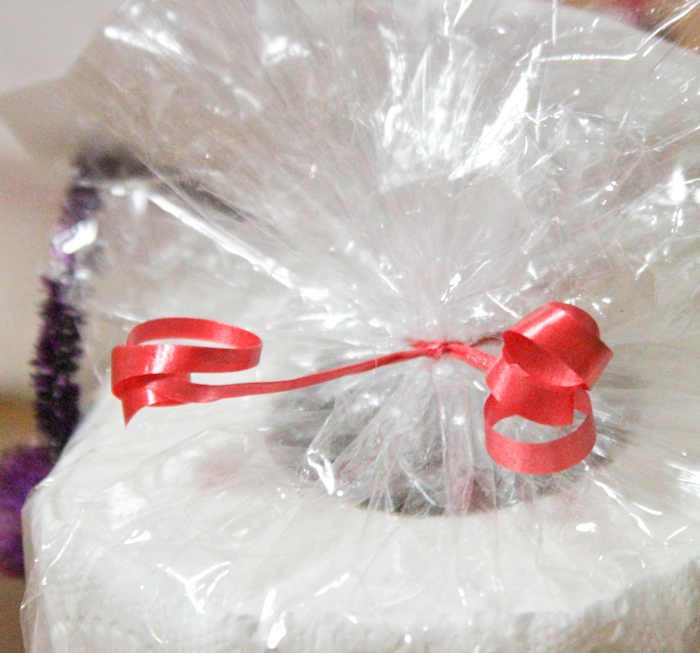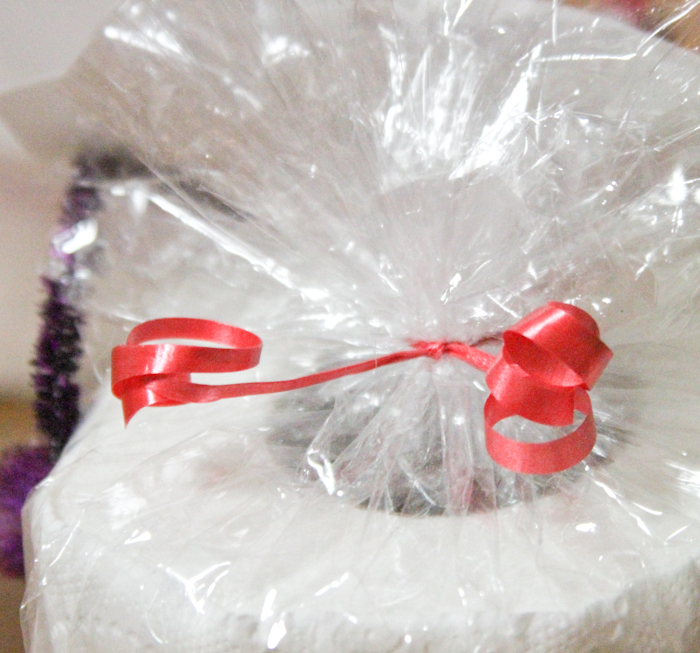 Place roll of toilet paper in cellophane bag or wrap with cellophane and tie with a piece of ribbon.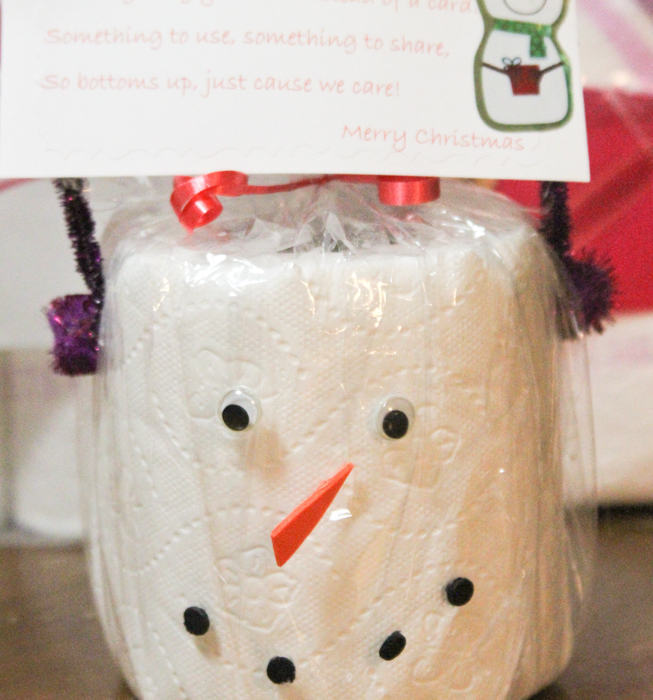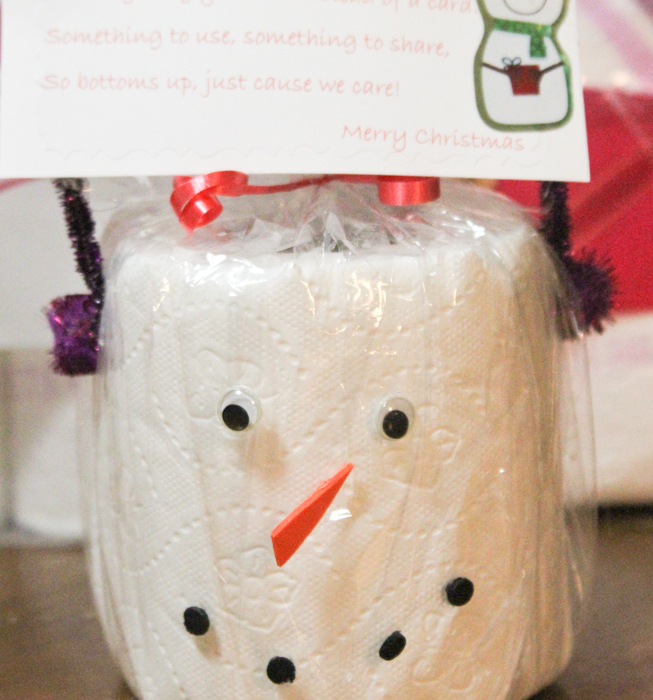 Cut circles from black foam for mouth and triangles out of orange foam for noses.
Attach googly eyes, nose and mouth to cellophane wrapper.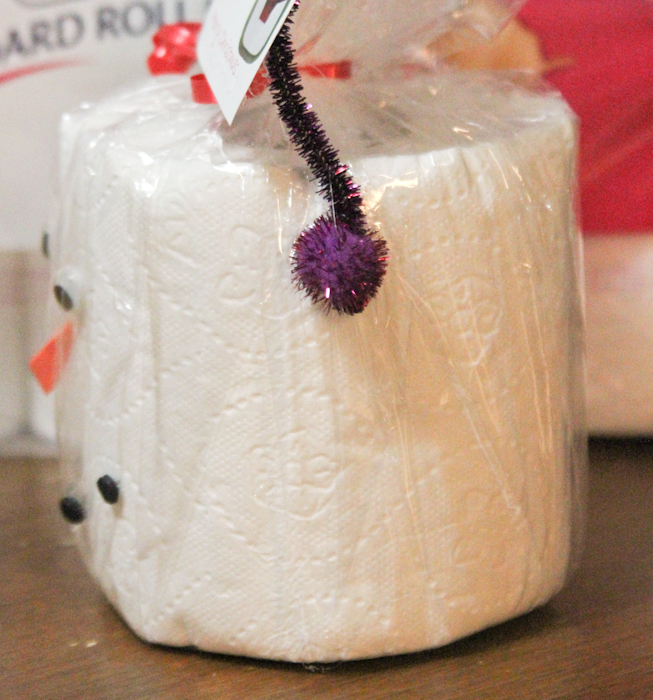 Attach the pipe cleaner from side to side and cover each end with a pom pom.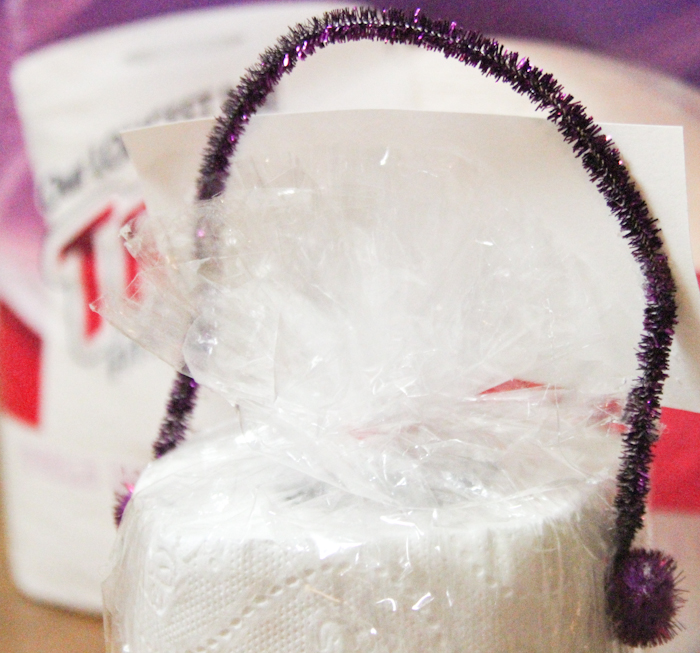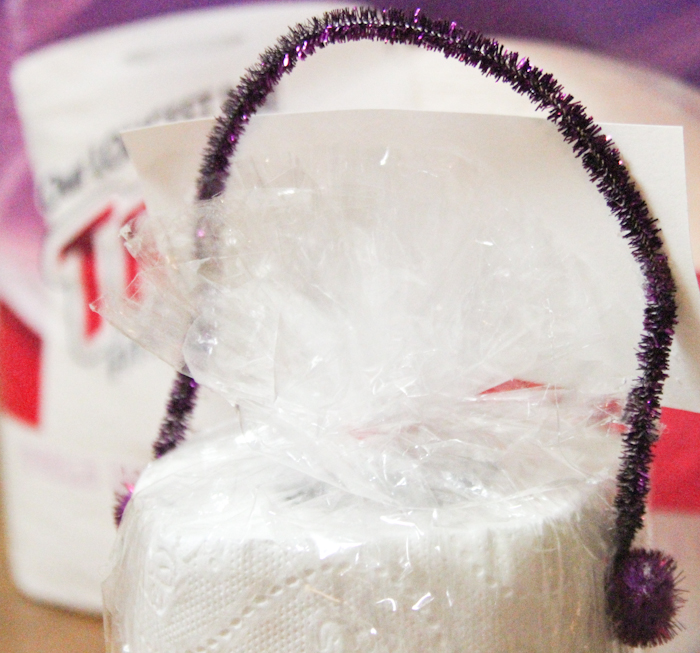 Attach the poem to the pipe cleaner.
POEM: Print poem on cardstock.
"Times are scare and times are hard,
So I'm giving you this instead of a card.
Something to use, something to share,
So bottoms up, just cause we care!"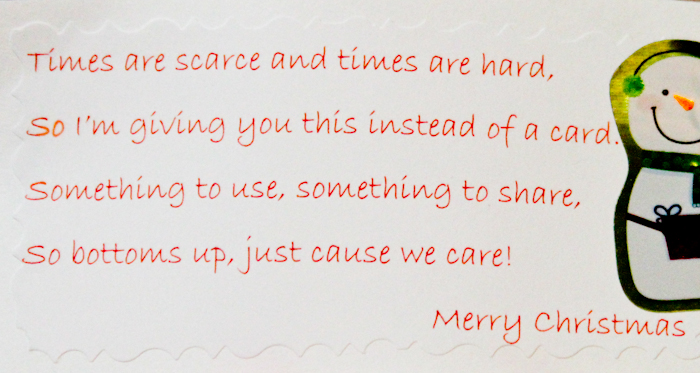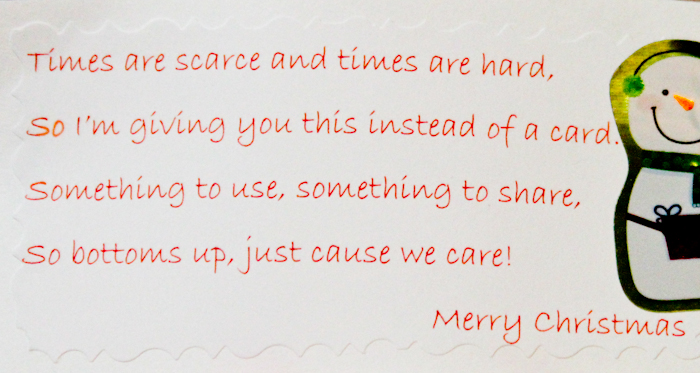 PIN TO PINTEREST