I participated in an Ambassador Program on behalf of Mom Central Consulting (#MC) for Sprint. I received product samples to facilitate my review.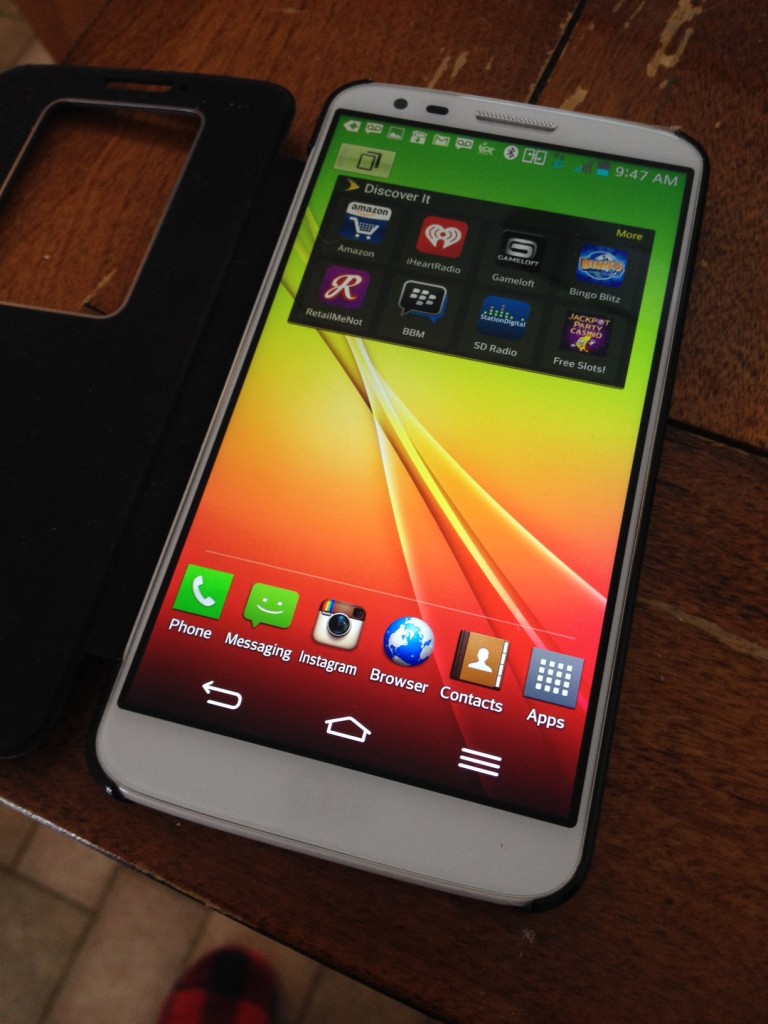 Tech gadgets tend to top the Christmas wish list for teens and adults. I haven't done any elaborate surveys but from the chatter I'm hearing both on and off line I'm thinking that smart phones are one of the most wanted items. The problem is there are so many smart phones to choose from that it's hard to decide on what phone to buy.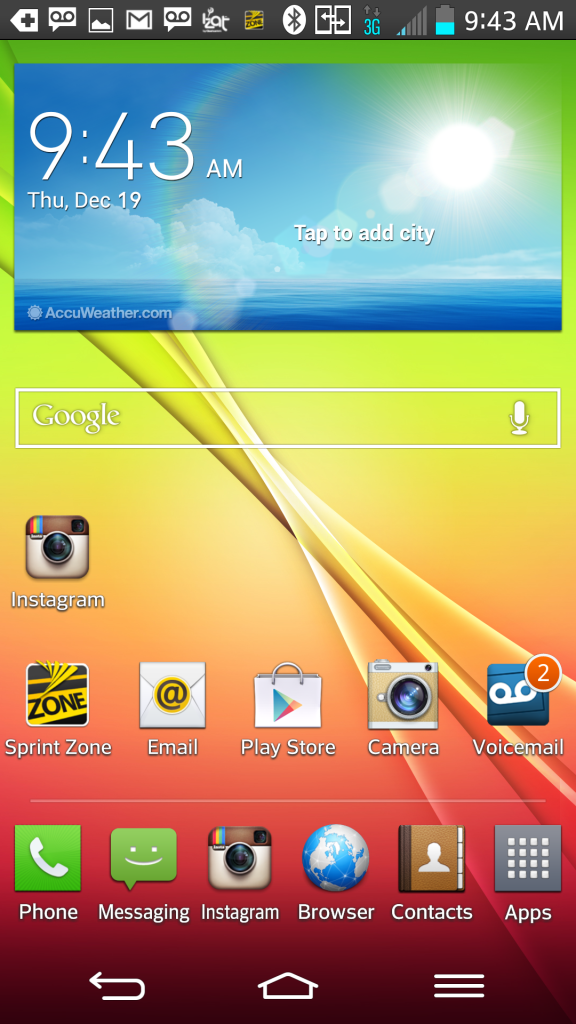 I'm here to help make that decision a little easier. I've been using the LG G2 for the past couple weeks and I have to say I'm impressed with this phone. There are some features that I absolutely love and that make life so much easier.
TOP 5 FEATURES OF THE LG G2 SMART PHONE
1. KnockOn Feature: Ok, hands down this is the coolest thing about the LG G2. Understand that as much as I love smart phones I'm the one pushing every single button on the phone trying to turn it on because I can never remember what darn button to push. In my defense in the past few months I've reviewed quite a few phones all with different power button locations. No more worries though because LG has solved this for me and I love them for it. Simply tap the screen twice to turn it on or off. Honest! That's all you have to do. Tap two times. Love it. Quite honestly, I'm surprised I haven't broken this feature with as much as I use it.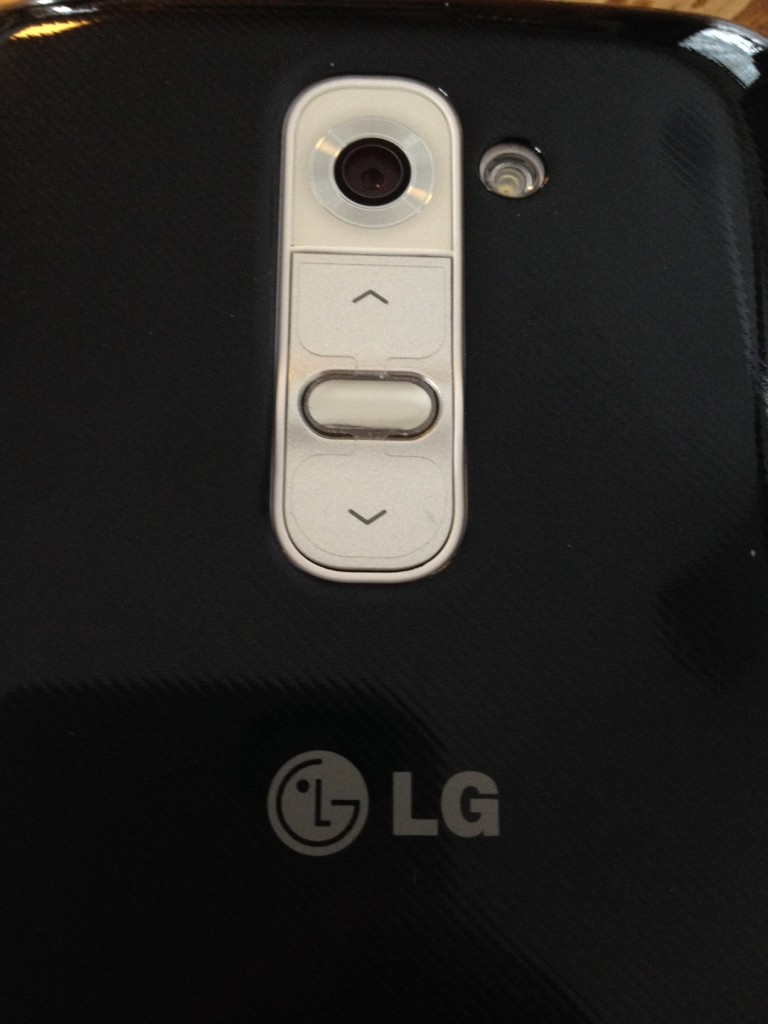 2. Rear-key Placement. Instead of the function buttons being located on the side of the phone they are located on the back which makes it perfect for both left and right handed people. My sister is left handed and loves the button placement.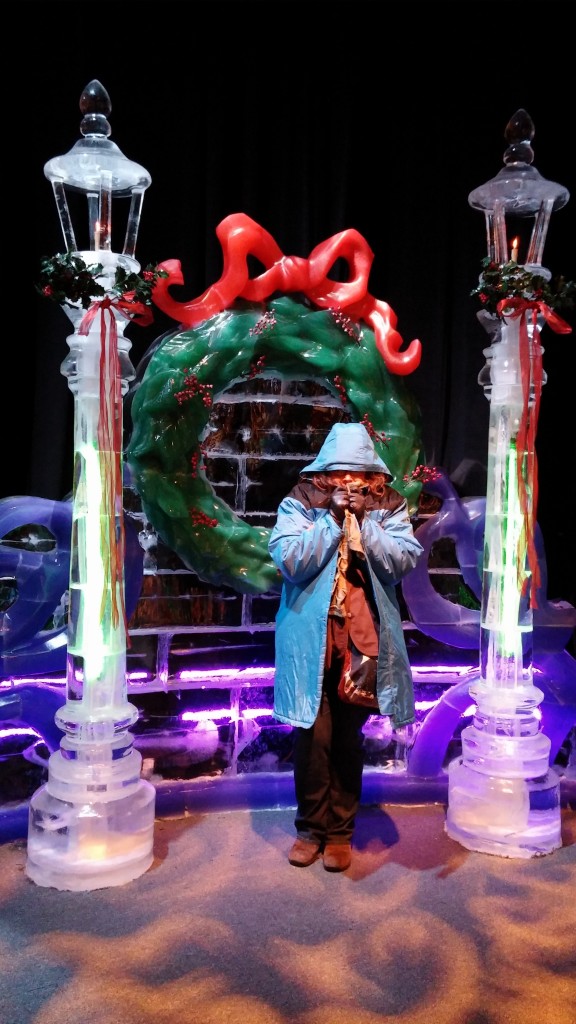 3. 13-megapixel full HD camera. The camera does a great job of taking sharp, colorful photos. I used the LG G2 to take images inside a 9 degree ICE exhibit (see image above, yes, I was freezing cold!) and it held up well in the cold conditions. Living in northern Michigan it's nice to know I can use the camera outside during the winter without it freezing up or draining the battery.
4. Slide Aside. Allows you to multitask (who doesn't love that) between three apps. Simply use three fingers to save running apps to the left or bring them back to the display. A simple swipe lets you quickly change what app you are working on.  The 2.26 GHz Quad-Core Processor makes the phone quick and efficient when running multiple apps and tasks.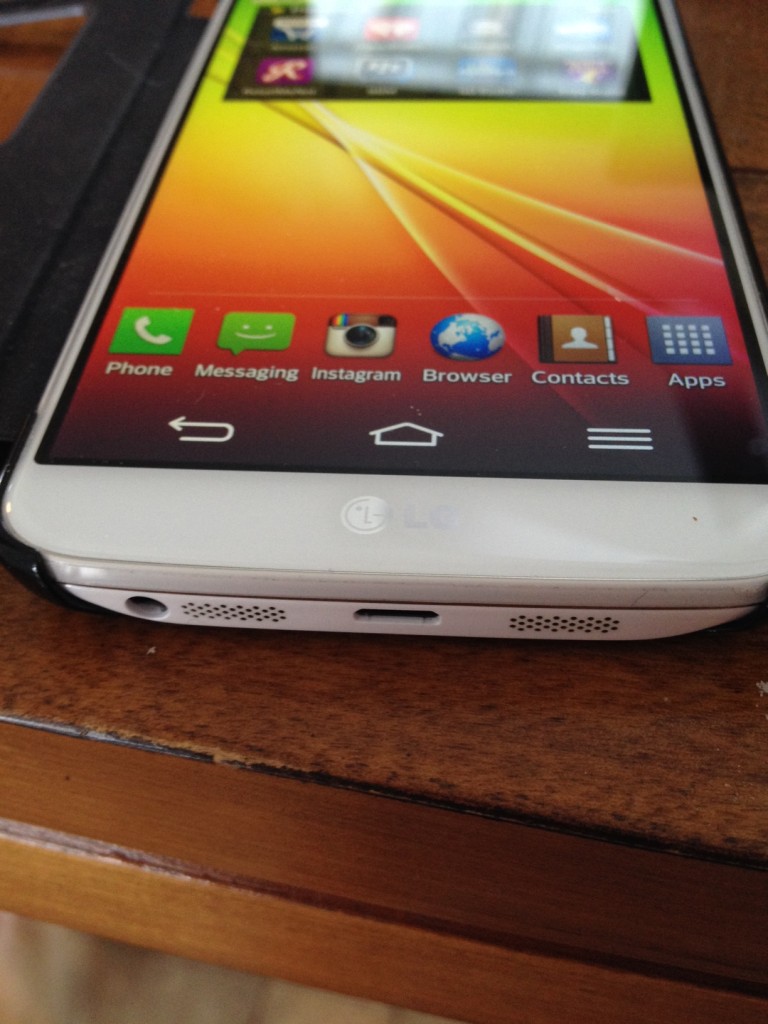 5. Slim design and large display. The LG G2 offers a 5.2″full HD display. The edge to edge screen design offers brilliant colors and makes using the smart phone easy on the eyes.
There are many more reasons to consider an LG G2 to give for the holidays. Click here to find your own favorite features.
By the way, I stumbled across a survey about cell phone useage in the U.S. and found a couple interesting facts :
Almost two-thirds (63 percent) of people would be upset if they left home without their smartphone. I'm actually surprised that this percentage is only 63%. I've turned around and gone back to get my phone.
Only 44% of people set a PIN or passcode on their mobile phone. Guilty. I hate having to put in a code every single time I want to use the phone. Plus, if I'm ever in a car accident I want the officers or emergency responders to be able to find the phone and call my emergency person. I don't even know if they would look for the phone and call, but I hope they would.
What is your favorite feature of the LG G2?