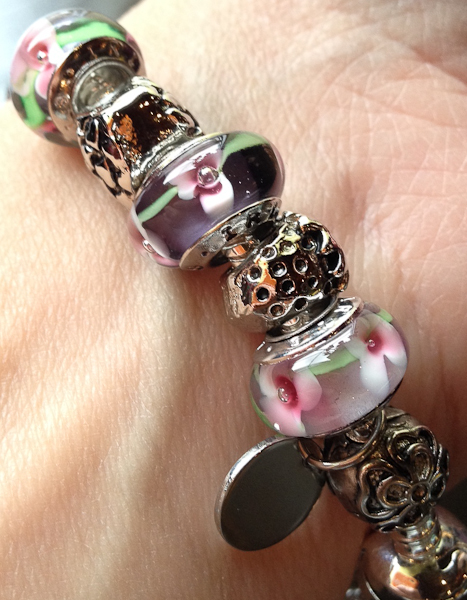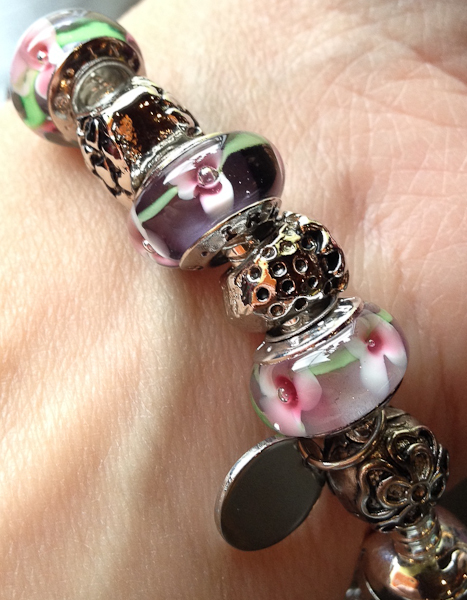 You can never go wrong giving jewlery for the holidays and the Joseph Nogucci IRIS bracelet is one item that is sure to thrill the receiver. The beads are hand crafted blown glass that are gorgeous. After spending some time at a glass blowing studio last week I understand how much work and creativity go into making these beautiful gems.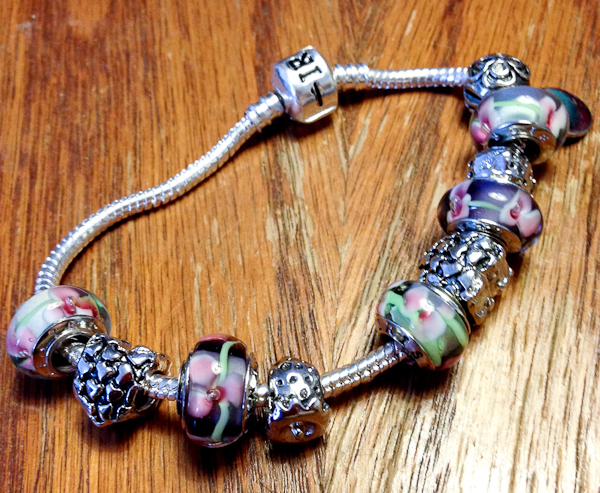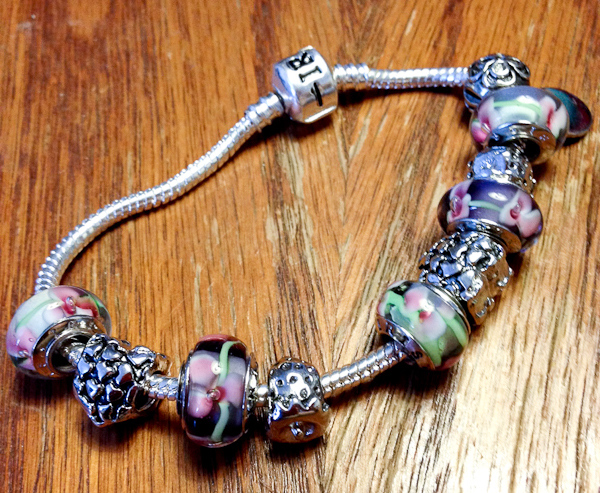 I received an IRIS bracelet in purple for review and have been loving it. I have worn it with jeans, dress pants and dresses. I have worn it out to lunch with friends and to fancy dinners. It is so versatile! I'm already deciding what other charms and beads I want to add to my bracelet.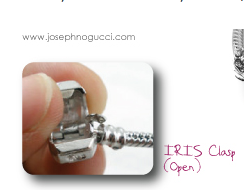 Beads are strung on either a leather double-wrap bracelet or a silver plated bracelet with a European clasp. Â I like the clasp. It makes it very easy to take the bracelet on and off. Sometimes fastening a bracelet can be a challenge, but the European clasp makes it a breeze.

You can create the perfect gift by choosing the exact beads and charms you want on the bracelet. It's really as easy as 1-2-3. Glass beads come in every color of the rainbow and the charms are offered in a wonderful array of shapes.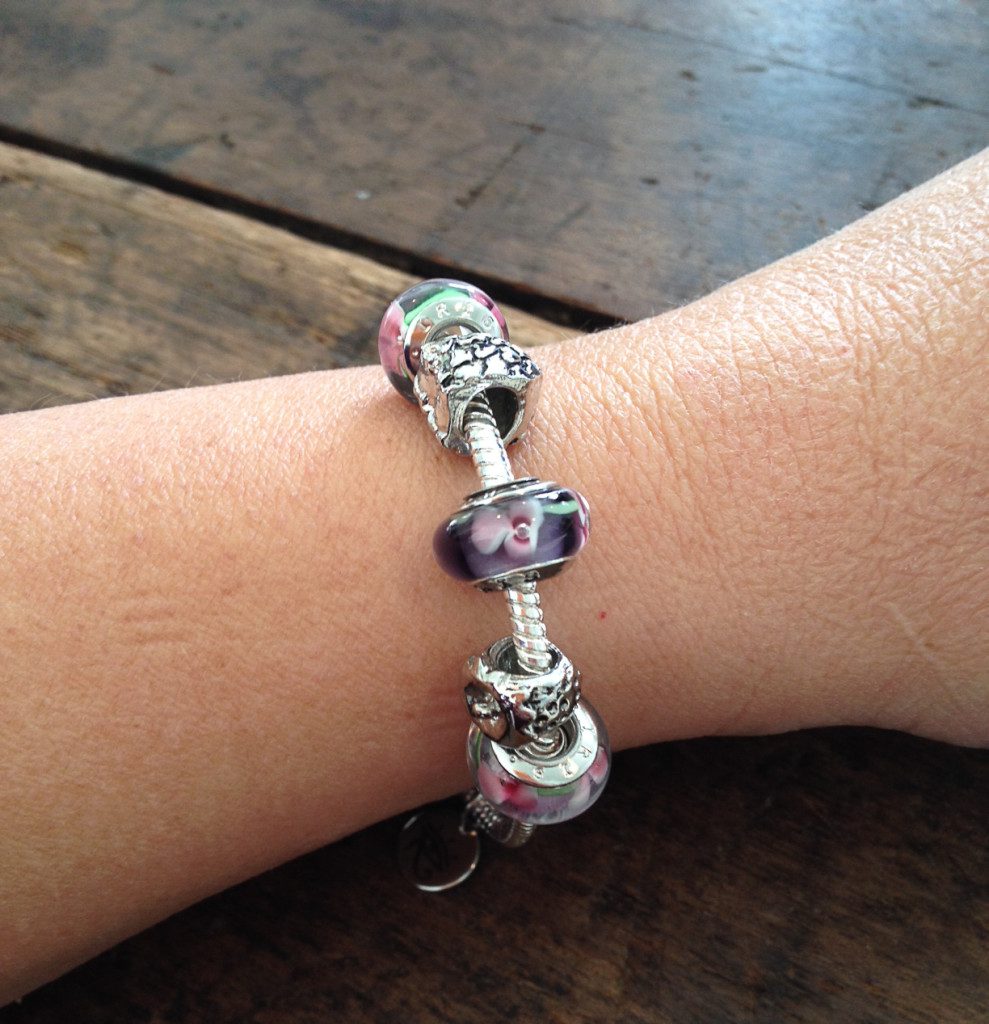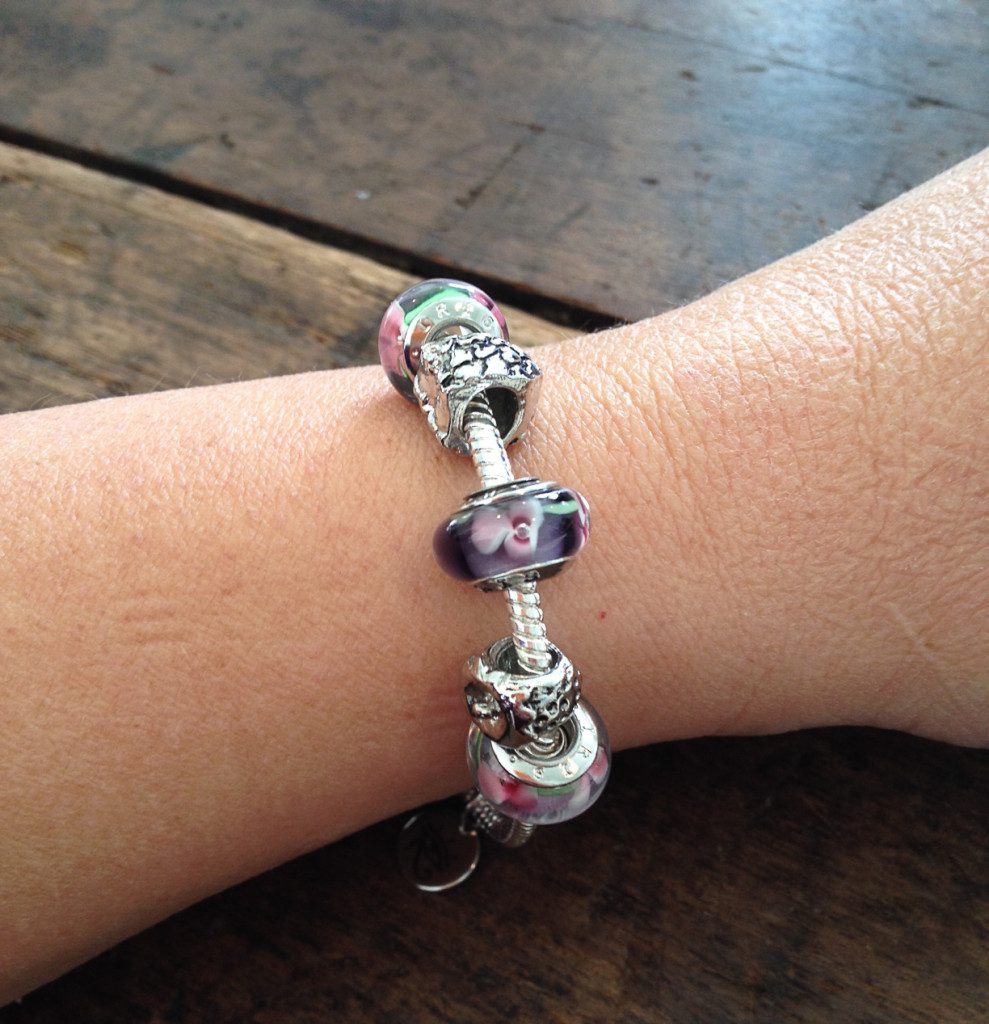 Customizing a bracelet for someone special really shows how much thought and effort you put into their gift and is sure to be treasured for years to come. Visit the Joseph Nogucci page here to create a bracelet for yourself or someone special on your holiday list.