Beauty is found everywhere. You just have to know where to look. And when you visit the city of Frederick in Maryland, you will see a lot of beautiful artworks just walking around downtown.
The city launched a Public Art Trail in Downtown Frederick that includes 18 stops within two miles. If you want to walk "an extra mile" and see more, there are two more pieces uptown.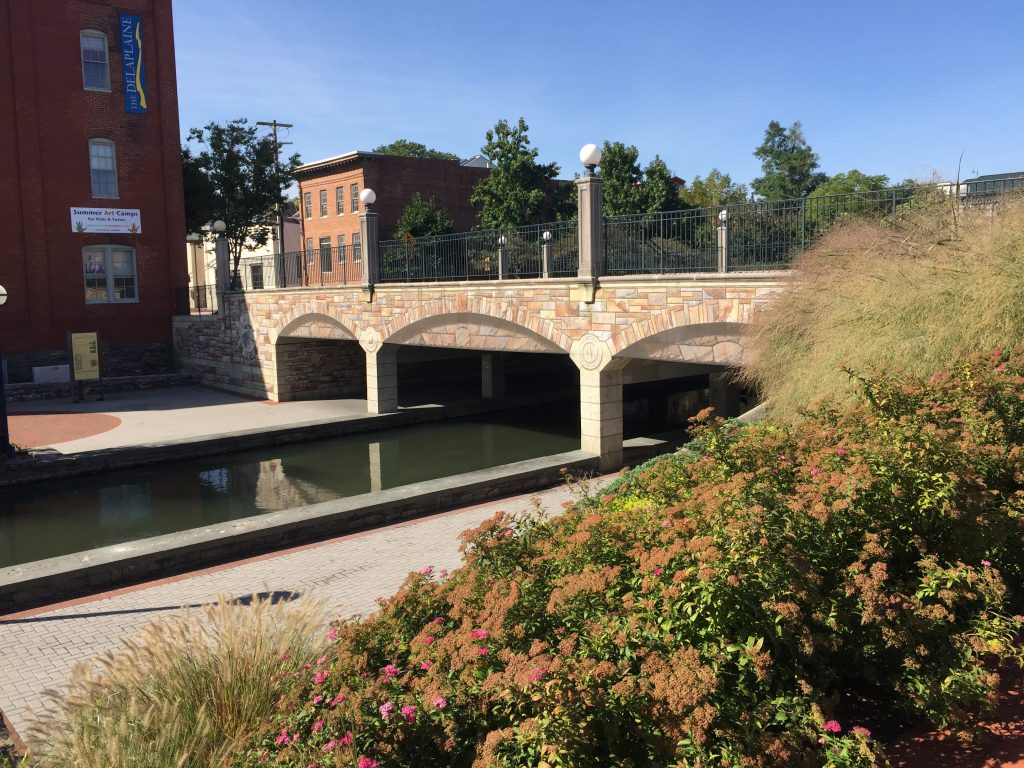 Where should you start?
At the Frederick Visitor's Center, of course. Your guide will be waiting for you there and you can also get more information and a map of the places that you will get to visit.
Then you will go on to visit beautiful pieces from murals to sculptures, to fountains and bridges and trompe l'oeil or "fool the eye" murals.
Public Art Trail
The Iron Bridge that runs along Caroll Creek Park is a beautiful iron and steel bridge with designs of flowers, dragonflies and other natural elements.
The famous "Community Bridge" is a mural that represents "the spirit of community."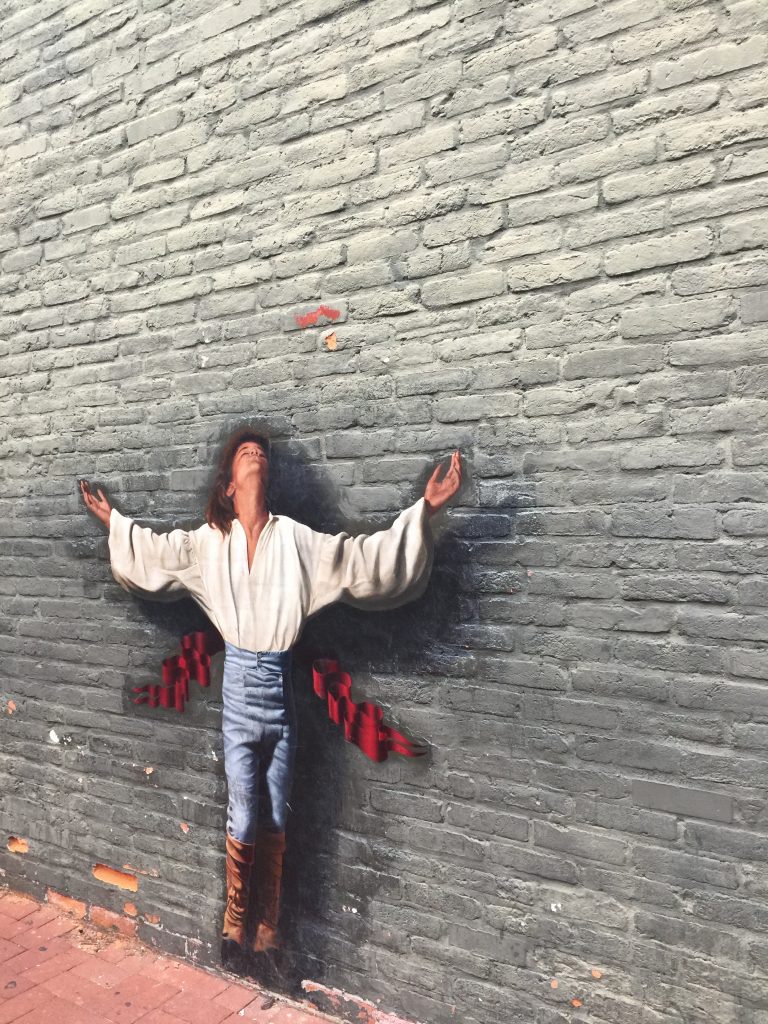 Other murals include: "The Edge of Gravity," a picture of youth wearing 1745 clothing and appears to be floating above the ground; "Earthbound," shows images of angels.
Dinosaur Mural, depicts Maryland's state dinosaur which is an Astrodon johnstoni; and "Egress," another trompe l'oeil mural.
Sculptures and statues also abound in downtown Frederick. There are at least two dogs to see in the Public Art Trail: "Charity" and "Guess."
There's also a sculpture of "Becky the Calf." Other sculptures include "The Spire," Zodiac sculptures by Nikolai Pakhomov, and more sculptures at the Delaplaine Arts Center and Sculpture Garden.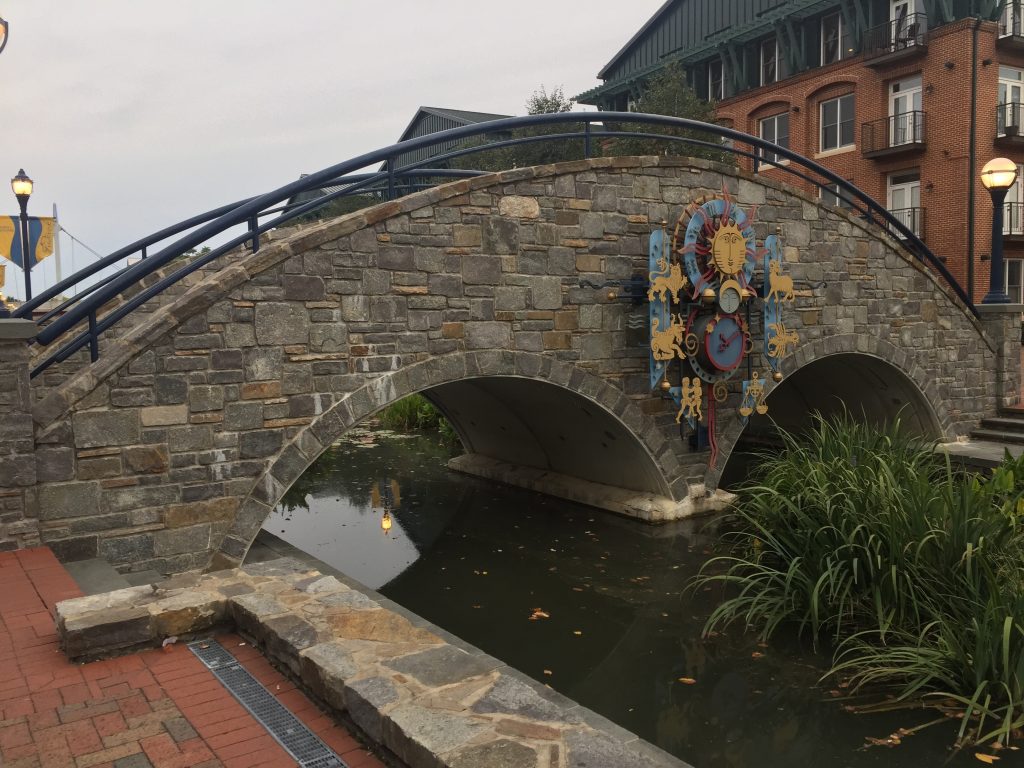 Historical artworks that are part of the trail include the "Victory" World War I Monument that lists those who served in the war.
There's also a statue of John Hanson, a public official during the American Revolution. Joseph D. Baker, known as "Frederick's first citizen," because of his many contributions has a tower and carillon built for him.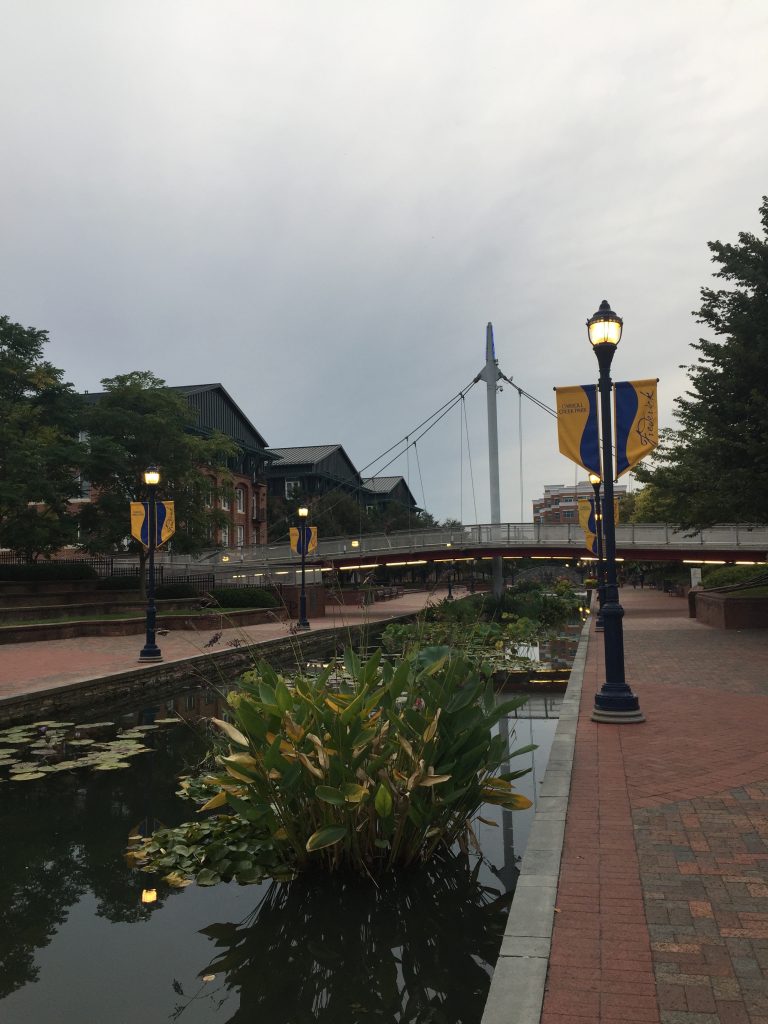 Take the Frederick Public Art Trail and enjoy the beauty of the artworks and learn more about the history and way of life of Frederick, Maryland.
Pin This Guide To Pinterest: