After a few wrong turns and my growing frustration at the GPS on my iPhone we finally arrived at the waterfall parking area for DuPont State Forest just outside of Brevard, NC.
There were only a few other cars in the lot so it looked like we would have the area mostly to ourselves.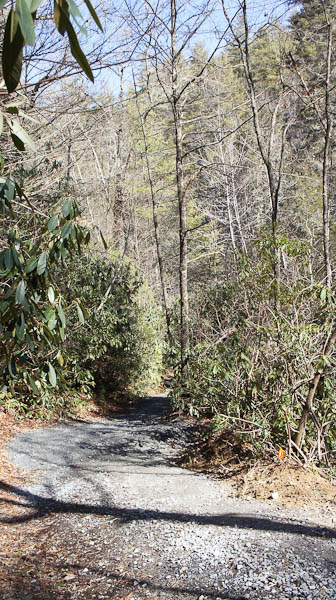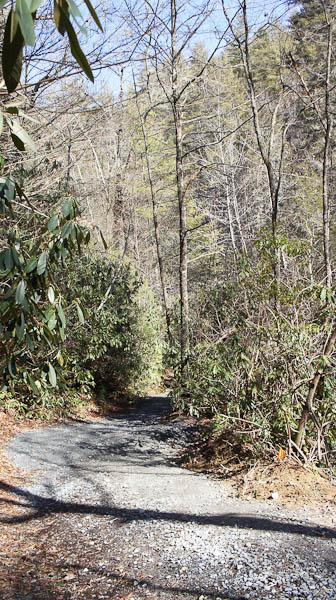 Hiking Trail
Of course, it was only about 40 degrees outside so that might have something to do with the lack of people. I never thought I would hike in 40 degree weather (I hate being cold), but hike I did.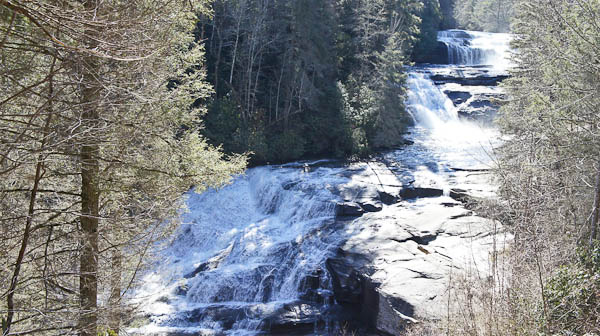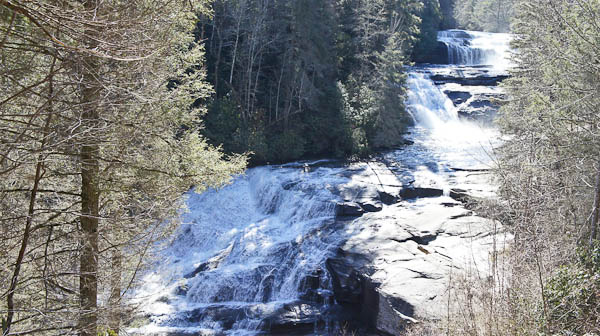 Triple Falls
Actually, I'm not really sure if "hike" is the right word. We basically walked about 2 1/2 miles (SWEAR, it was up a steep hill both ways…ugh) and stopped along the way to view waterfalls.
It was a nice walk in the woods though and it was a great reminder that I really need to move more. Mercy, it's crazy how many times I had to stop while I was walking up those steep hills, my legs HATED me. ugh 🙁 (can't believe I'm admitting to how out of shape I am).
Some hiking tips: have good shoes, good socks, and, maybe even some hiking poles. Don't forget to take some water.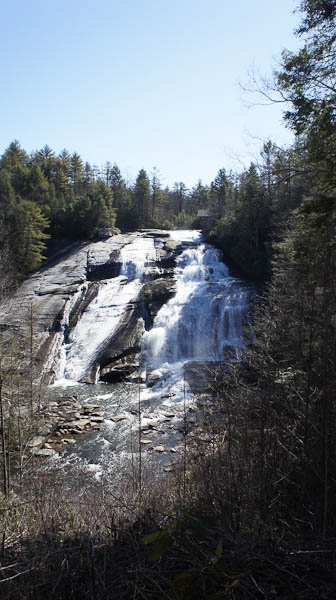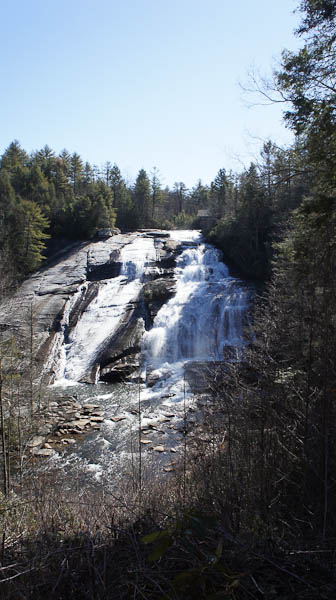 High Falls
Anyways, onto the waterfalls, which was the entire reason for the hike. DuPont State Forest has 3 great waterfalls, Hooker, Triple, and High, that are very much worth the hike.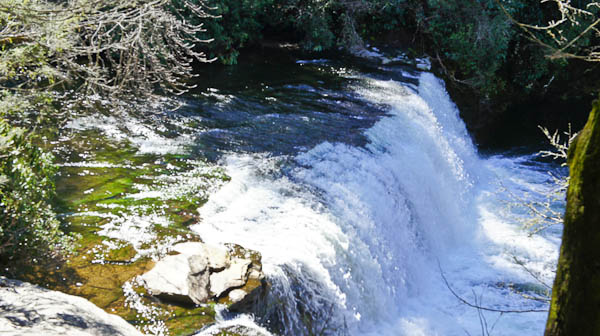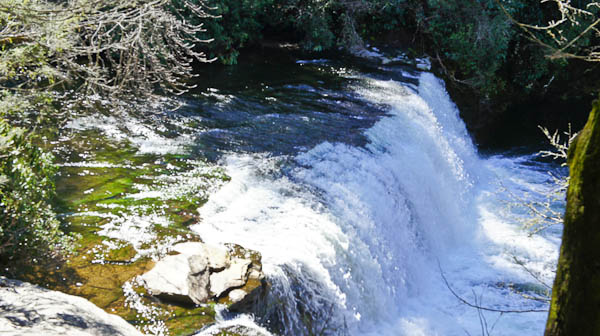 Access to Hooker Waterfalls from the parking lot and just walk about a 1/4 mile down the path. This is an easy peasy FLAT walk along the river.
To access Triple Falls and High Falls take the steps up to the road from the parking lot, walk down the road to the other side of the river, and then take the steps down to the trail.
This trail starts out flat and then quickly begins an incline that does.not.stop. 🙂 After dragging myself to the top of Triple Falls the hike to High Falls seems a bit easier.
On our hike to Triple Falls we only seen some moms out hiking with their young children. When we moved onto the trail for High Falls we didn't see anyone for the entire hike to the falls.
It was so quiet during our hike and we were enjoying the peacefulness of it, well I was, until Em said it reminded her of an episode of The River. Yikes!!
For a few minutes we didn't hear anything…no birds, no chipmunks, no people, nothing. I think as soon as we heard some birds chirping we took a big sigh of relief.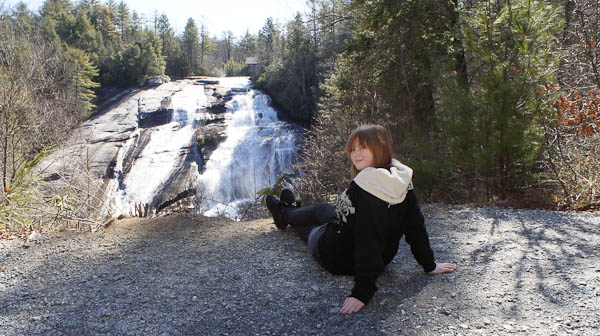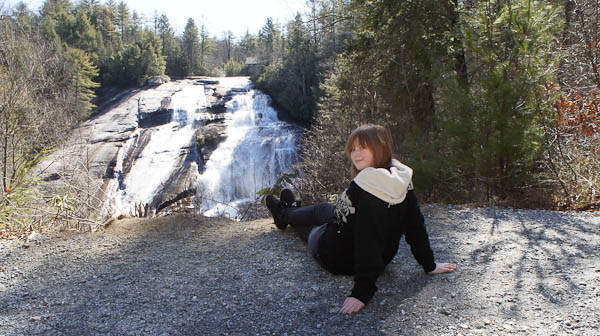 We took a nice break at High Falls and just enjoyed the view for a while. After a bit we started seeing more hikers. I think it was finally heating up enough for more people to be out.
The hike back was just as challenging since we had to be careful hiking down the trail not to slip on rocks.
Overall, I would highly recommend this hike. Go, take your time, and enjoy the views. I can only imagine how gorgeous it would be in the fall with the colors on the trees.
Pin To Pinterest: