Across Iowa there are a number of haunted locations that are worth investigating.
I'm listing a handful of them here, but if you are in the area and want an in-depth look at haunted spots be sure to check out "The Iowa Road Guide to Haunted Locations" by Chad Lewis and Terry Fisk that shares 50 haunted Iowa locations.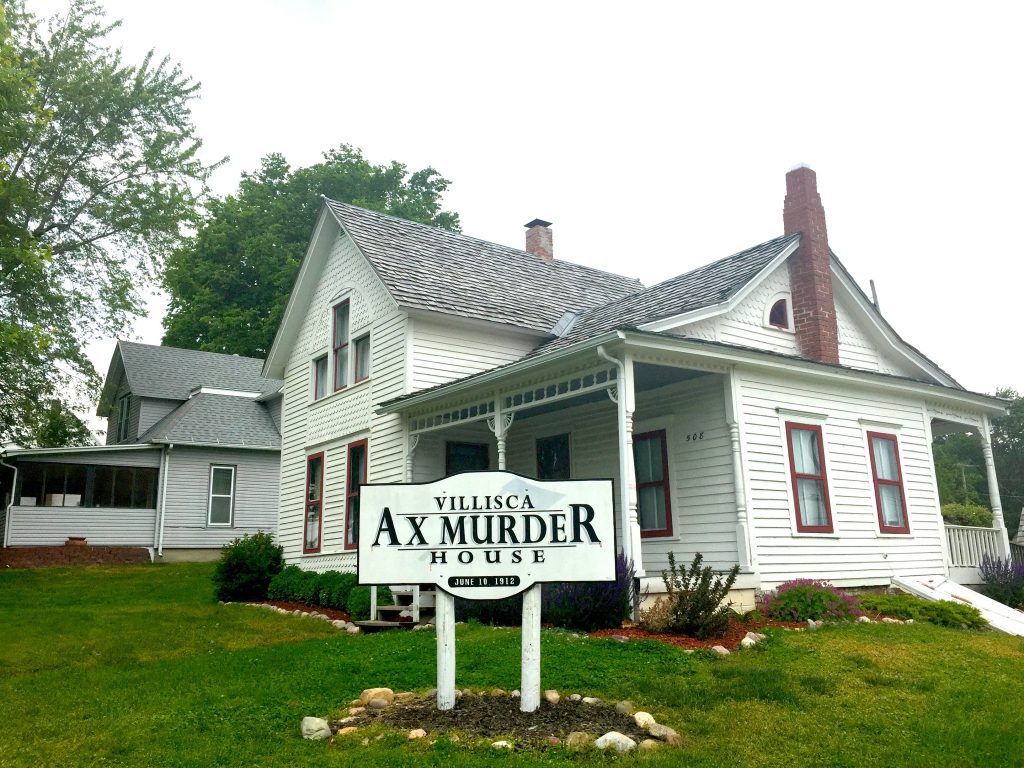 Places to Visit in Haunted Iowa
Probably the most famous haunted Iowa location. The story of the house residents being murdered in their sleep still sends chills down spines a 100 years later.
Doors moving on their own, people being pushed and pinched are all reported by visitors of the house. If you are very brave you can spend the night at the house.
I'm pretty fearless when it comes to investigating haunted areas, but this is one place I may have to pass on sleeping in.
Stoneking Cemetery, Williamson
An odd headstone, a ghost walking the area, and strange lights are all occurrences at this cemetery that dates back to the 1800s.
When you go look for the tombstone of Joseph Stoneking which is said to have an inscription beckoning passersby to join him in death.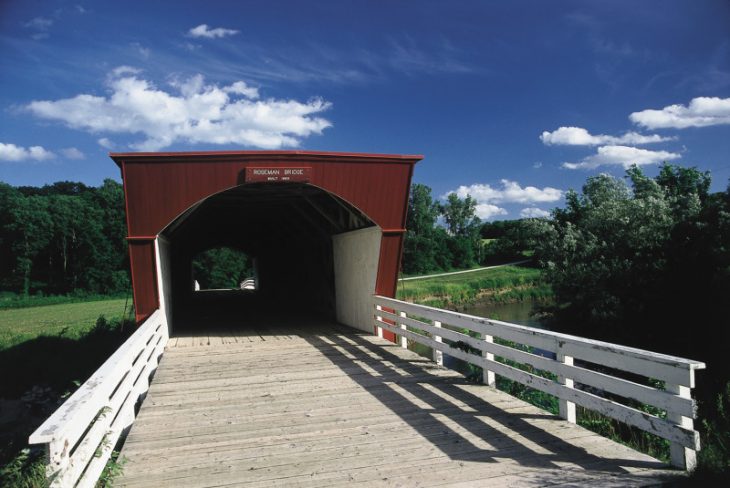 Roseman Covered Bridge, Winterset
Rumors abound of a young man being hung from the bridge after being convicted of stealing. Today, residents report strange noises coming from the bridge that has not been identified or debunked.
If you stop by the Roseman Covered Bridge be sure to have a recorded capturing all the sounds. Who knows, you may capture what others have heard.
Independence State Mental Health Institute, Independence
Constructed in 1873, it was the second asylum built in Iowa. The facility was built in Independence to help relieve overcrowding at the only other hospital in the state, Mount Pleasant State Hospital.
Today, most of the building is still being used, but an old wing of the original hospital was converted into a "Days of Yore" museum that give you a glimpse into the past.
Explore the older hospital wings and the hospital graveyard by appointment, but be aware that visitors have reported unexplainable experiences like cold drafts, feelings of being watches, hearing screams and whispers.
Banshee of Brady Street, Davenport
The story goes that the ghosts of a local family haunt the street where they lived.
The Schacht's family all died within one year of each other and their spirits are said to haunt the street.
Current residents report loud screams, whistling and sounds of a Banshee along Brady Street.
Matsell Bridge, Viola
Listed on the National Register of Historic Places.
If you believe the rumor mill turn off your car while crossing the bridge and see if you feel your car moving.
It's believed that an unknown entity/spirit/force will push you to the other side of the bridge.
Franklin Hotel, Strawberry Point
Step back in time at this fully restored Victorian Hotel complete with vintage lobby, dining room and staircase. Visitors love this hotel so much that some refuse to leave.
Rumor has it that two ghosts roam the 1903 hotel.
One can be heard singing and is known to move furniture. It also like to walk between hotel rooms and the lobby.
Another, is thought to be responsible for ringing the hotel's old bell message system.
Today, guests can still stay overnight if they dare.
Read More Haunted Iowa Stories
If other mysteries of the universe fascinate you, as they do me, be sure to read this Exploring American Monsters: Iowa article on Mysterious Universe.com
Let Travel Iowa help you plan the perfect Haunted Iowa trip this fall!
For a non-haunted stay book a night at the Hotel Greenfield
More haunted places across the United States can be found here.
Pin Haunted Iowa to Pinterest