Harvest Room Restaurant is one of the best kept secrets in Palos Heights, IL located in the Chicago Southland. Their mission is to provide customers with the highest quality food in the most pure and natural way, from scratch. This mission is not only seen in the way the dishes are prepared but also in the care and selection of ingredients. From the homemade pickles, soups and dressings to the antibiotic, hormone free pasture raised meats.
The owners believe that it is important to know where your food comes from and letting the natural ingredients shine. Their menu offers a wide selection to meet the needs of any  appetite including Vegetarian, Vegan and Gluten Free. They also offer an amazing children' menu and movies nights, please check their website for information and time.

I visited the Harvest Room the last time I was in town and met with the owners to talk about their restaurant and taste some amazing dishes off their lunch menu. The owners are very open and willing to discussing their menu and their reason for choosing a farm to table format.  As one owner puts it "I would never feed my customers something I would not feed my own children first even if that means making a lower profit." There were so many delicious options to choose from in starters. I ended up trying the Mediterranean dip and Scotch Eggs, both of which were delectable.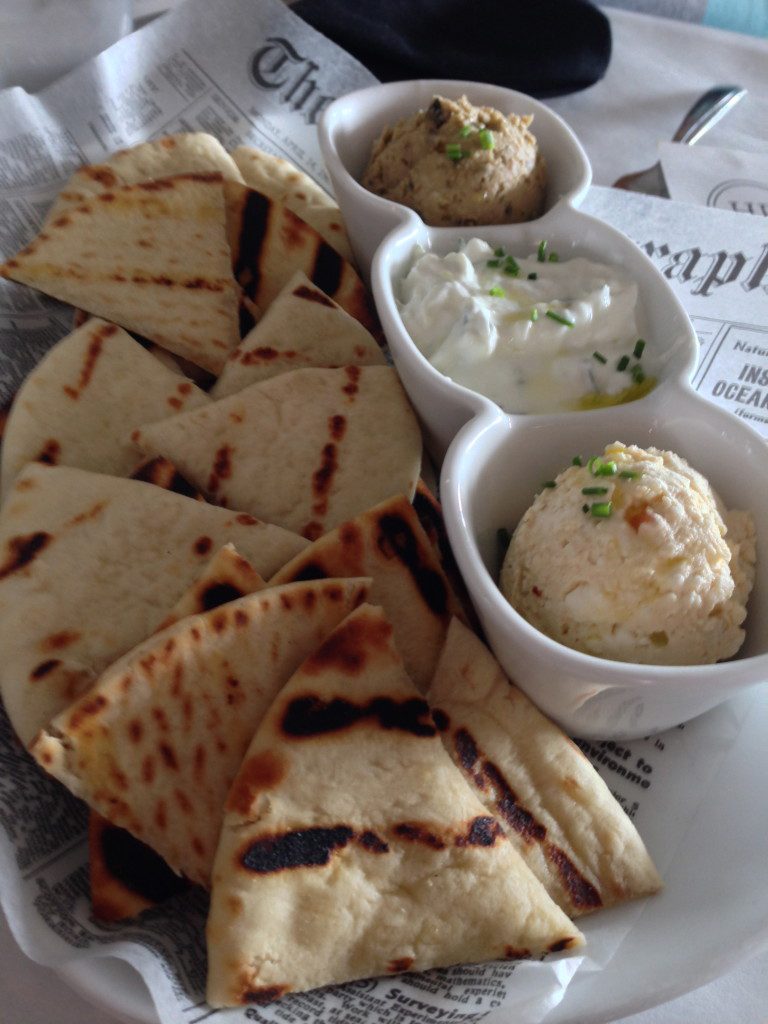 The Mediterranean dips included a roasted eggplant hummus; homemade tzatziki and a spicy feta served with fresh baked pita chips. Each of the dips just made your mouth explode with flavor. The hummus is very creamy and blends well with the eggplant, where the tzatziki offers a cool yogurt sauces that pairs well with the spicy feta.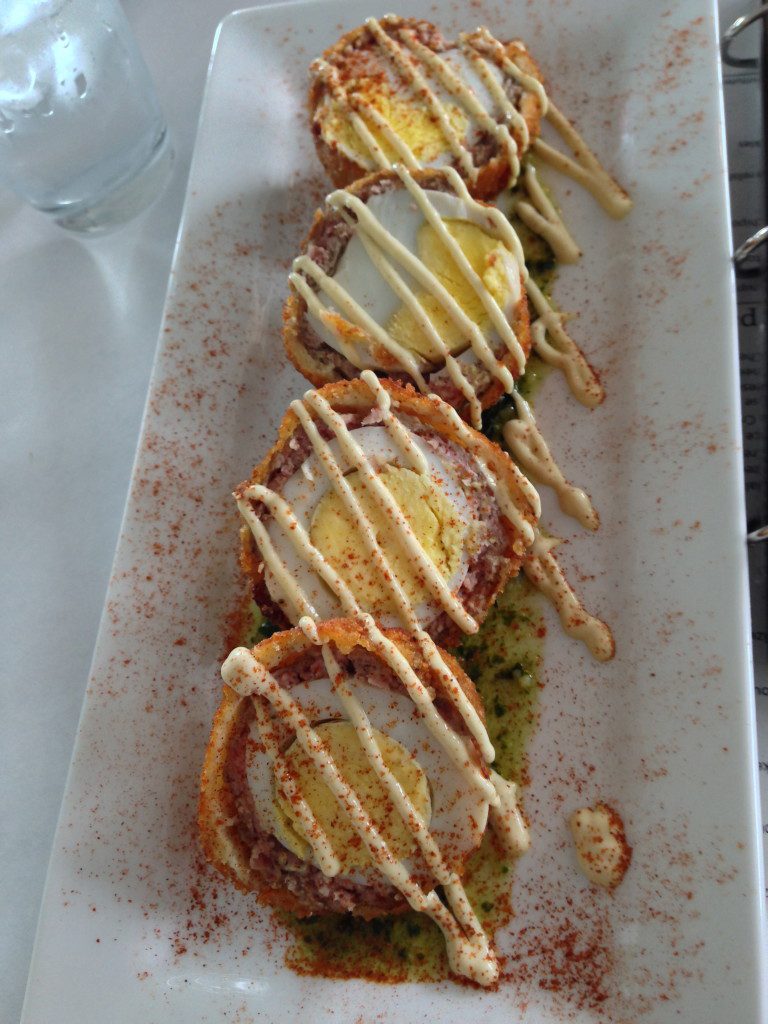 The Scotch Eggs were so yummy, and I am not usually a fan of eggs, but these were like having breakfast on a plate. Using a cage free hard boiled egg wrapped in sausage and panko then fried to a beautiful golden brown and if that is not enough it is cut in half and topped with a pesto and drizzled with dijonnaise.  They also have some wonderful Chesapeake crab cake and lamb chorizo kabobs. They do their own take on bruschetta using a white bean & garlic puree with an olive tapenade topped with shaved parmesan and organic extra virgin olive oil.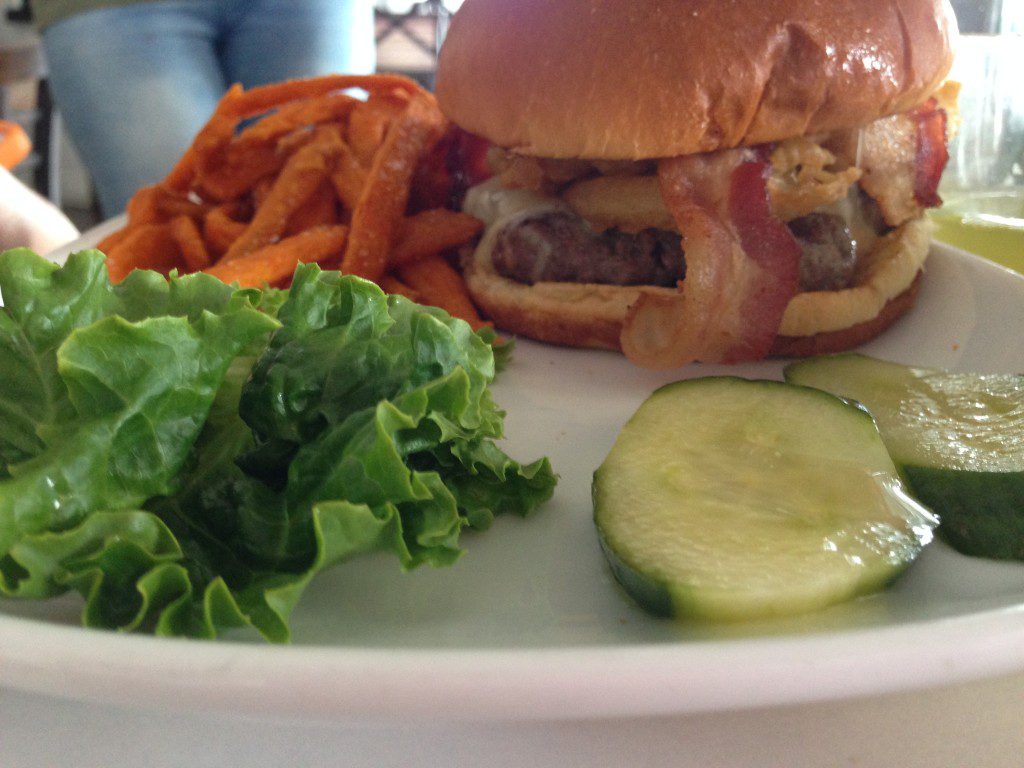 For lunch, my companions and I  chose to try each of their burgers "The Puma" and "The South Slider." The Puma is a single grass fed burger topped with sharp cheddar, bacon, anti-hero IPA battered onion rings (oh so good!) and chipotle cream all served on a brioche bun.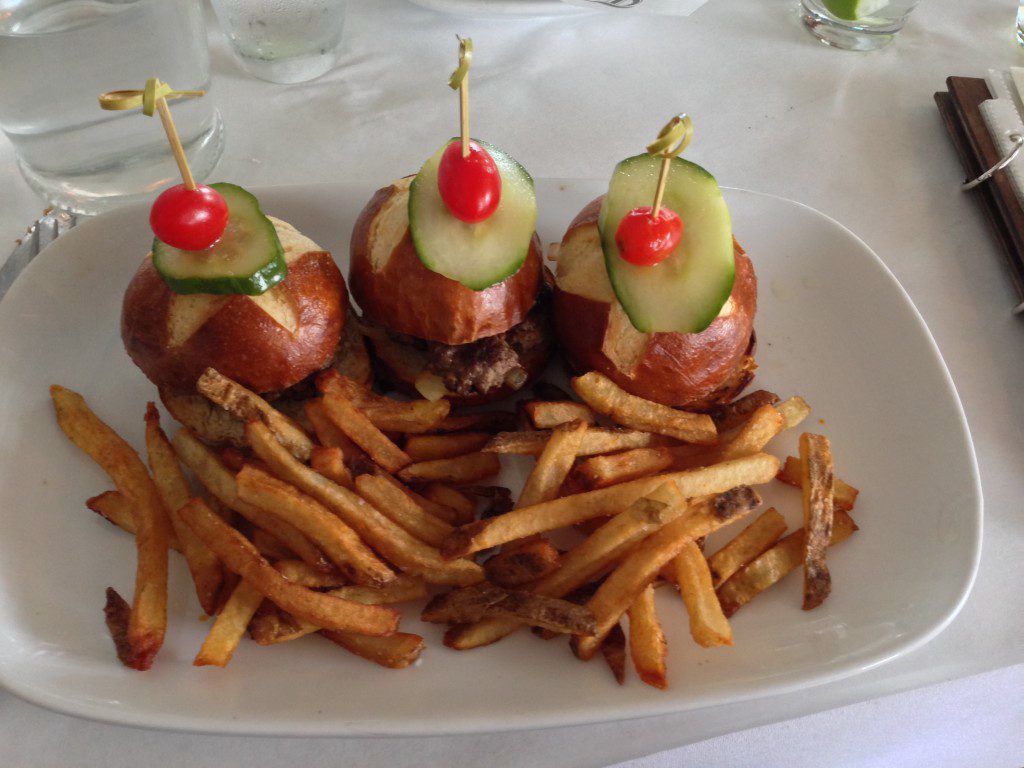 The South Slider is three grass fed beef burgers topped with cheddar schmear, grilled onions on a pretzel bun. Both of these burgers just melt in your mouth and are full of flavor. The burger is served with hand cut French fries and homemade soup of the day for a very reasonable price.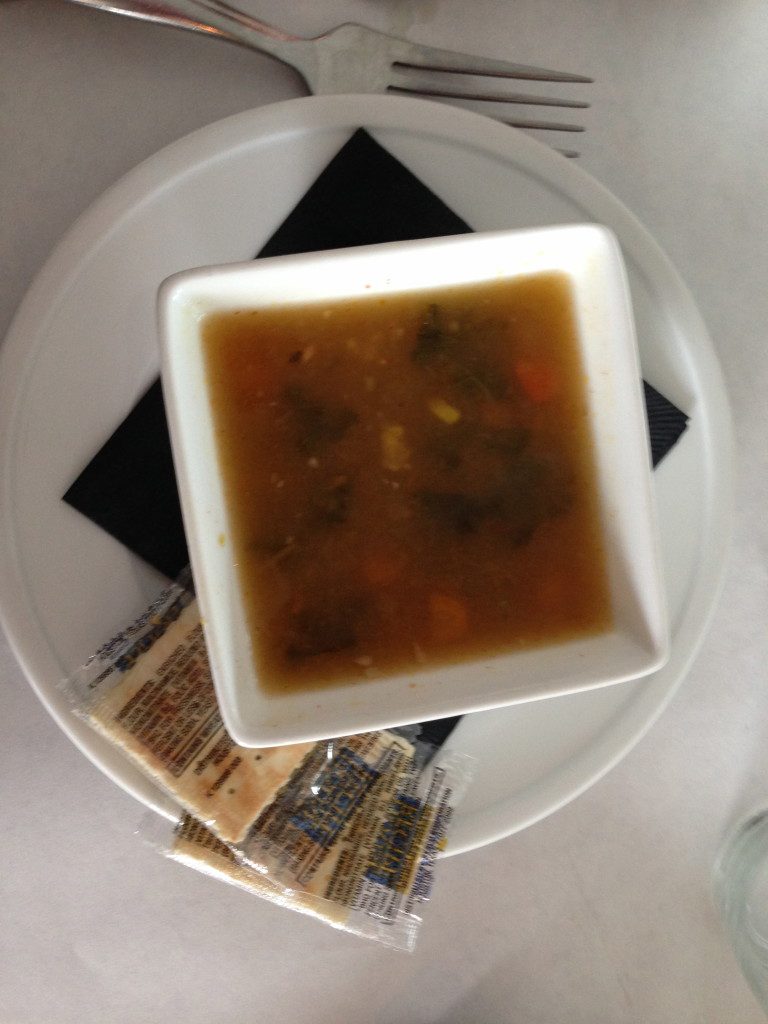 Beside burgers they have a great selection of sandwiches, salads, Panini's, and if you're in the mood for something sweet they have a great selection of desserts. If your not in the mood for lunch the Harvest Room Restaurant also offers breakfast, dinner and a large bar selection. In addition to their amazing menu Harvest Room has a great selection of wonderful hand crafted healing teas and tisanes. The next time you visit the Chicago Southland be sure to make a stop at the Harvest Room.
Harvest Room Restaurant
7164 West 127th Street
Palos Heights, IL 60463
708.671.8905
Open Mon – Thu 7am – 9pm
Fri – Sat 7am – 10pm
Sun 7am – 9pm