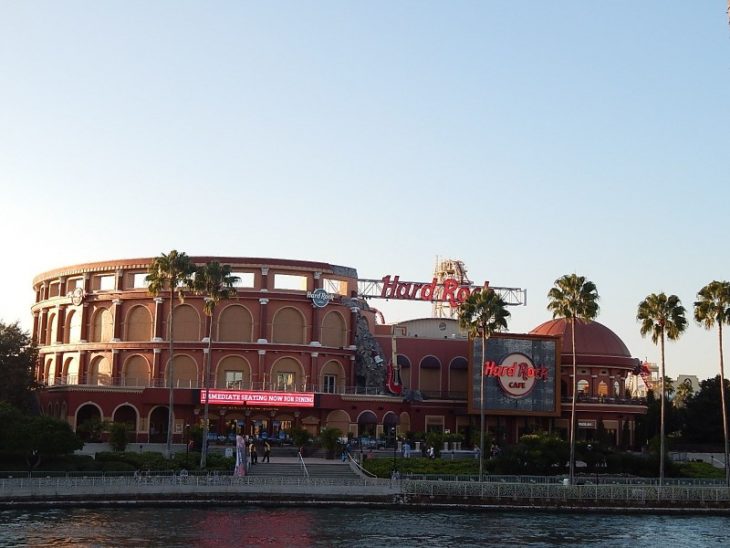 Located in Universal's City Walk the Hard Rock Cafe is the place to go for a rockin' good time. Inside you'll find rock n roll tributes adorning the walls and your favorite tunes being played over head. Music lovers everywhere will appreciate this music focused dining experience.
While waiting for your meal to arrive take a few minutes to walk around the restaurant to see if you can find your favorite artists. There is also a small souvenir area to buy a fun Hard Rock Cafe memento to remind you of your visit.
This is the perfect place to dine before seeing the Blue Man Group which is located right next door. If you have a large party I would plan a minimum of 90 minutes to 2 hours before the show for dinner reservations. Smaller parties should allow for 60-90 minutes.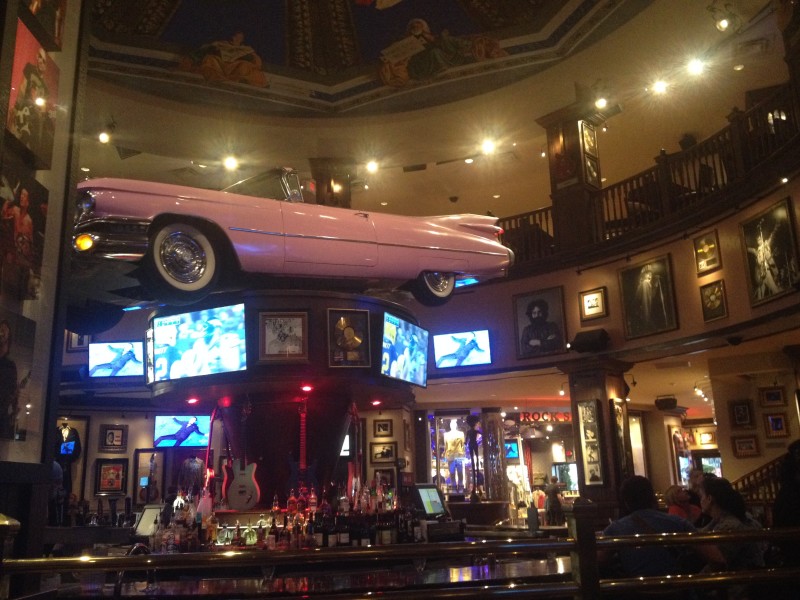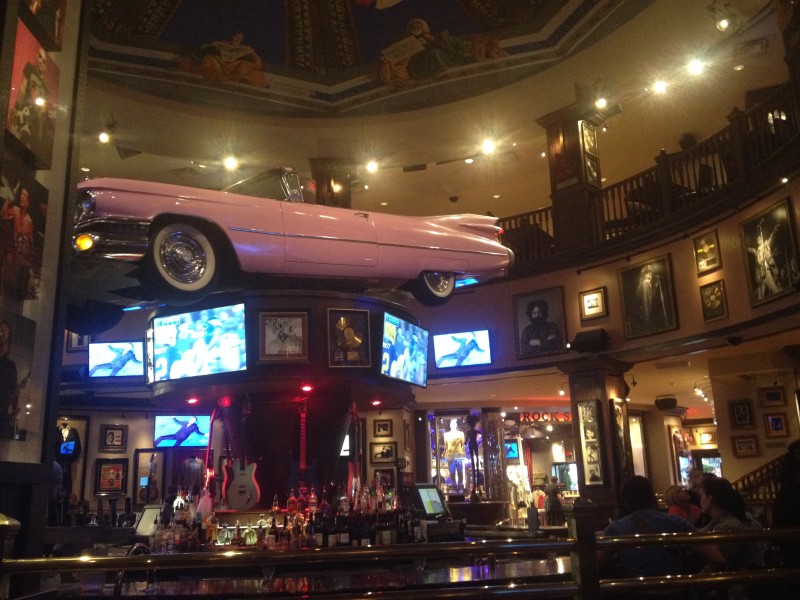 The Atmosphere
Wear your dancing shoes because the Hard Rock Cafe is sure to cause you to tap your toes and make you want to dance. Find your favorite musicians along the walls and check out their play lists, photos, and more. I have to say my favorite thing is the pink Cadillac above the bar. By the way, the Cadillac slowly rotates. So much fun.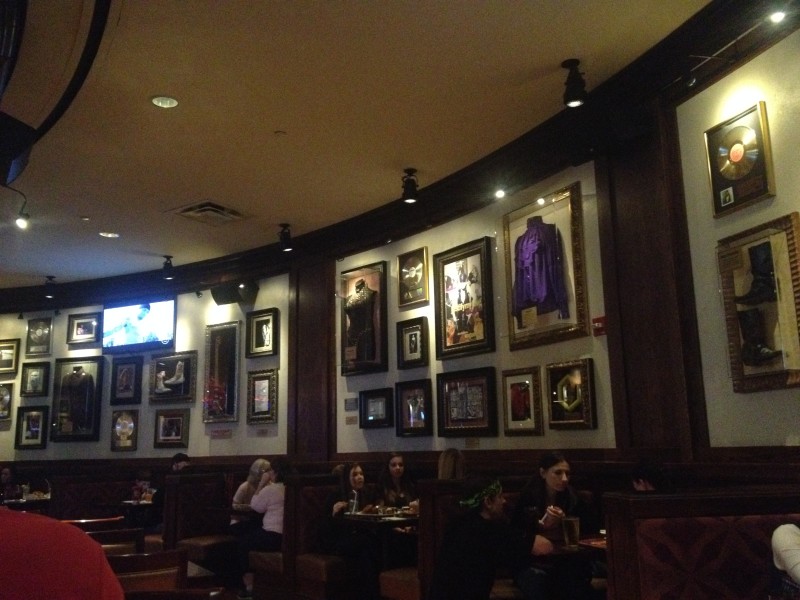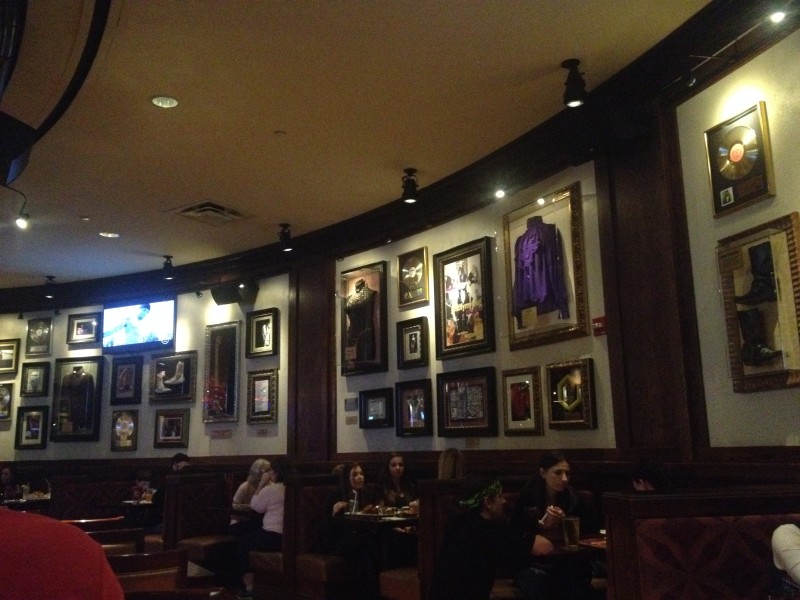 The Service
We were seated quickly and enjoyed prompt service during our visit. The restaurant was fairly busy during our visit, but the wait staff still provided timely service to our table of 7.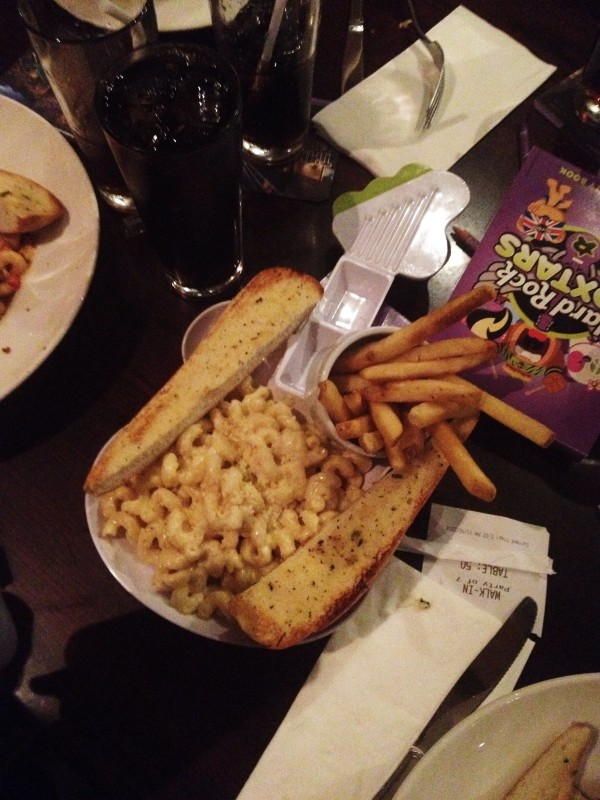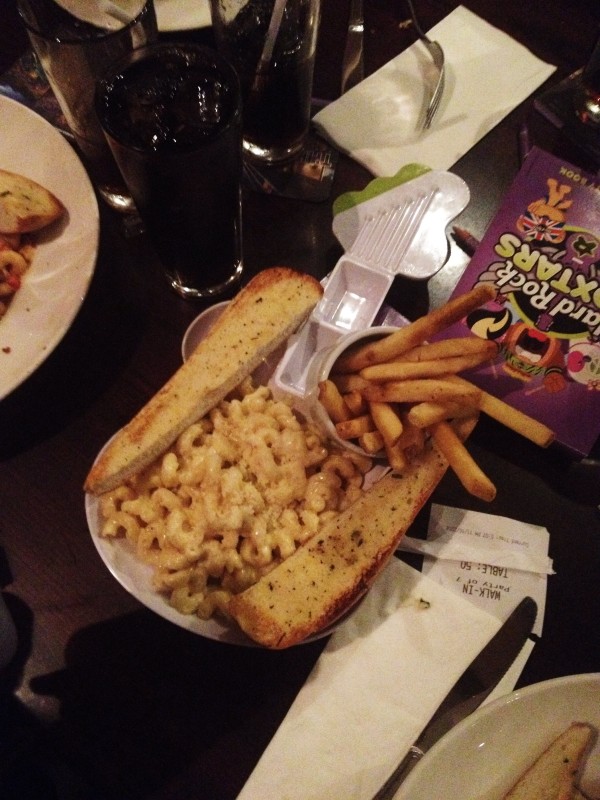 The Food
The menu has numerous options. Everything from burgers and mac and cheese to steaks. I opted for the mac and cheese which was perfectly cooked. The kids meals are served on a guitar shaped plate, which I loved.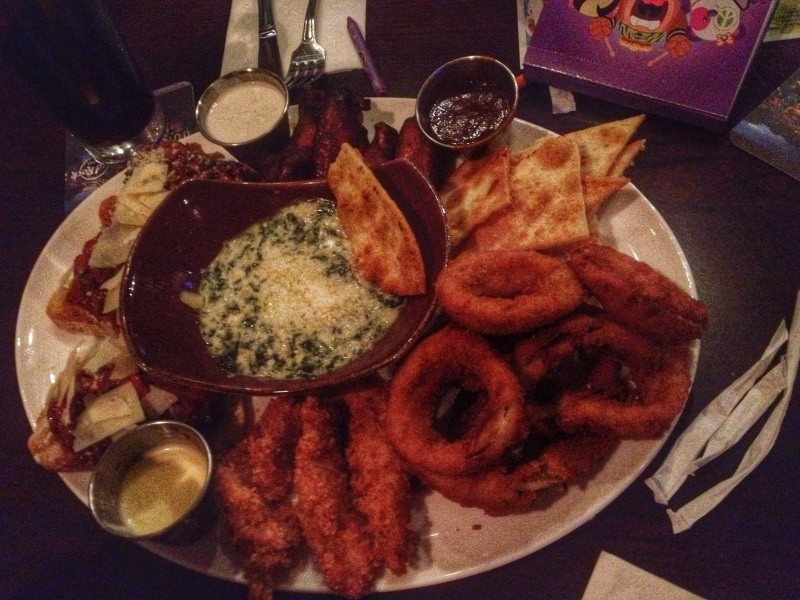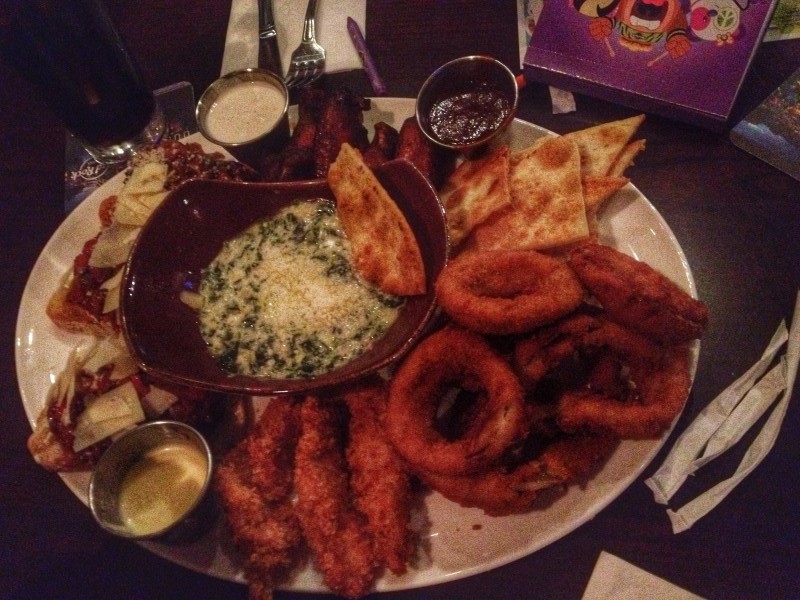 The Drinks
An array of cocktails, wine and beer are available at the Hard Rock Cafe. I enjoyed a whiskey cocktail that was mixed just to my liking.
NOTE: Hard Rock Cafe is located at Universal's City Walk. There is fee to park. I believe I paid $17. Rate is subject to change.
disclaimer: I received a comped meal in exchange for my honest review. All thoughts and opinions are my own.